Ever since Malin+Goetz first shop in Chelsea opened its doors in 2004, the diversity, creativity + energy of new york city has played a part in their uncomplicated approach to skincare + most importantly, their deep appreciation for design. This year's holiday collection is inspired by the 1972 map of the NYC subway system, a metaphorical + literal ribbon that ties us all together, packaging new york as a treasured gift—an ode to the city that their call home.


See here our favorites: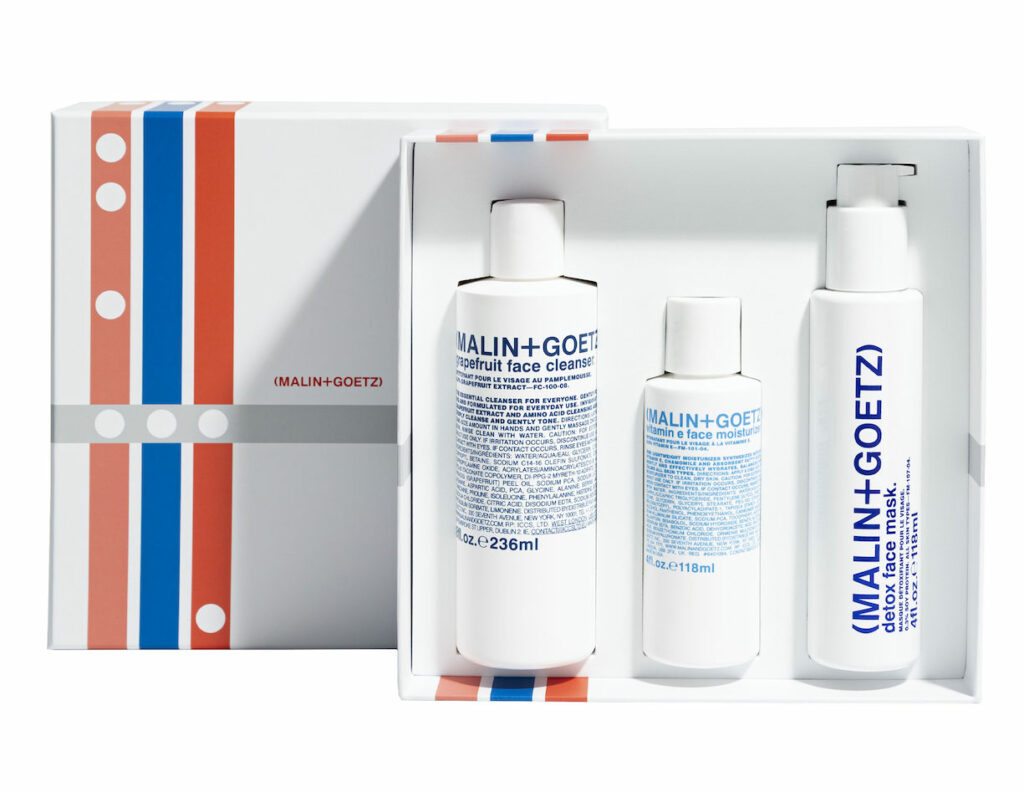 Saving face
Limited edition, put your best face forward. The iconic face essentials are perfect for combating winter dryness and helping to keep your skin looking healthy + balanced, no matter how many holiday parties you attend.
Set includes the top 3 best-selling face products. Grapefruit face cleanser, vitamin e face moisturizer + detox face mask. We wouldn't be surprised if you wanted to reserve this deluxe trio of their favorite and most popular face products as a gift to yourself.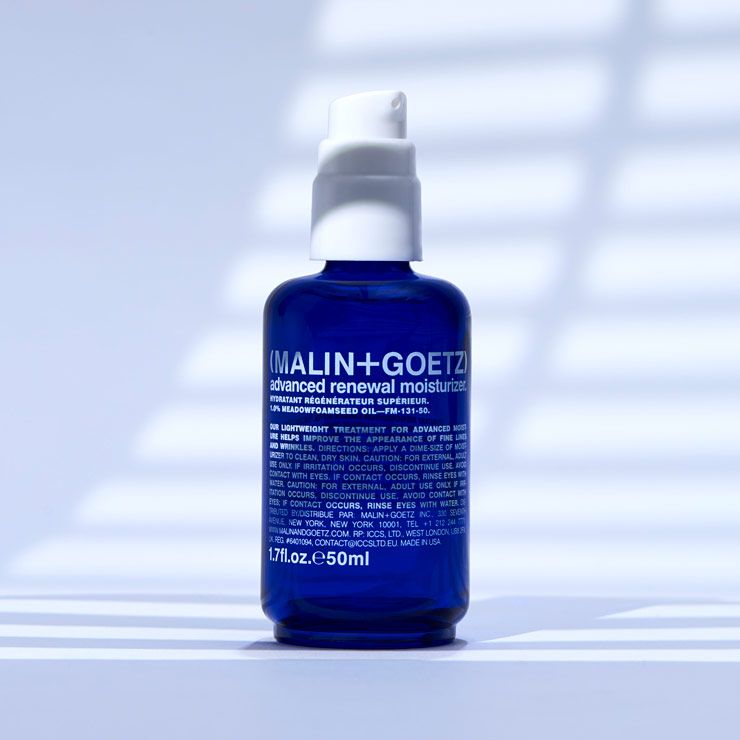 Advanced renewal moisturizer
The most technologically advanced lightweight moisturizer helps address the appearance of fine lines and wrinkles. Powered by meadowfoam seed oil to lock in hydration and omega-3-rich linseed extract to plump skin. A moisture complex of sugar molecules, barley and sodium hyaluronate softens the appearance of lines, while antioxidant-rich apple stem cell helps provide protection against environmental stressors. Suitable for all skin types, including sensitive. Natural fragrance and color.
Revitalizing eye gel
The lightweight eye gel nourishes the delicate skin under the eyes and helps improve the appearance of dark circles and fine lines. Rice and soy peptides help brighten the overall eye area while cooling cucumber extract helps soothe dry skin and alleviate puffiness. An antioxidant-rich blend of marine algae extracts hydrates and replenishes moisture. Absorbs residue-free. Natural fragrance and color.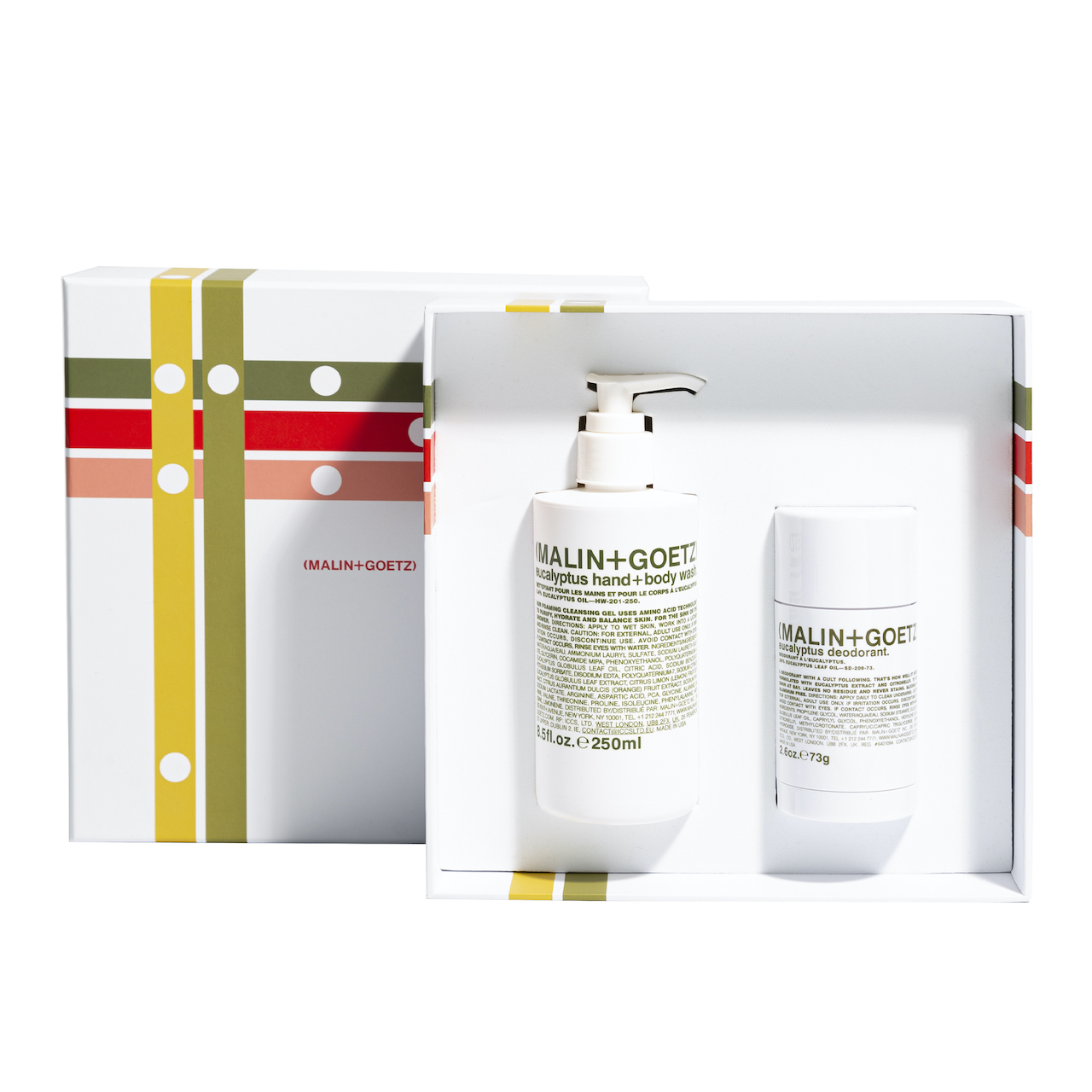 Euca-essentials
Limited edition, Europe exclusive. A perfectly paired set for when you can't get enough of the signature eucalyptus scent – soothing, refreshing and nourishing for the entire body. Keep it clean + fresh with our iconic natural deodorant. For over 10 years, this natural deodorant is synthesized with eucalyptus extract to keep underarms refreshed throughout the day without aluminum, alcohol, baking soda or parabens. Glides on smooth and stain-free.
The hard-working eucalyptus cleansing gel lathers into a rich foam under running water to thoroughly purify, hydrate + balance skin on the hands and body. Both formulas suitable for all skin types, especially sensitive. Natural fragrance and color.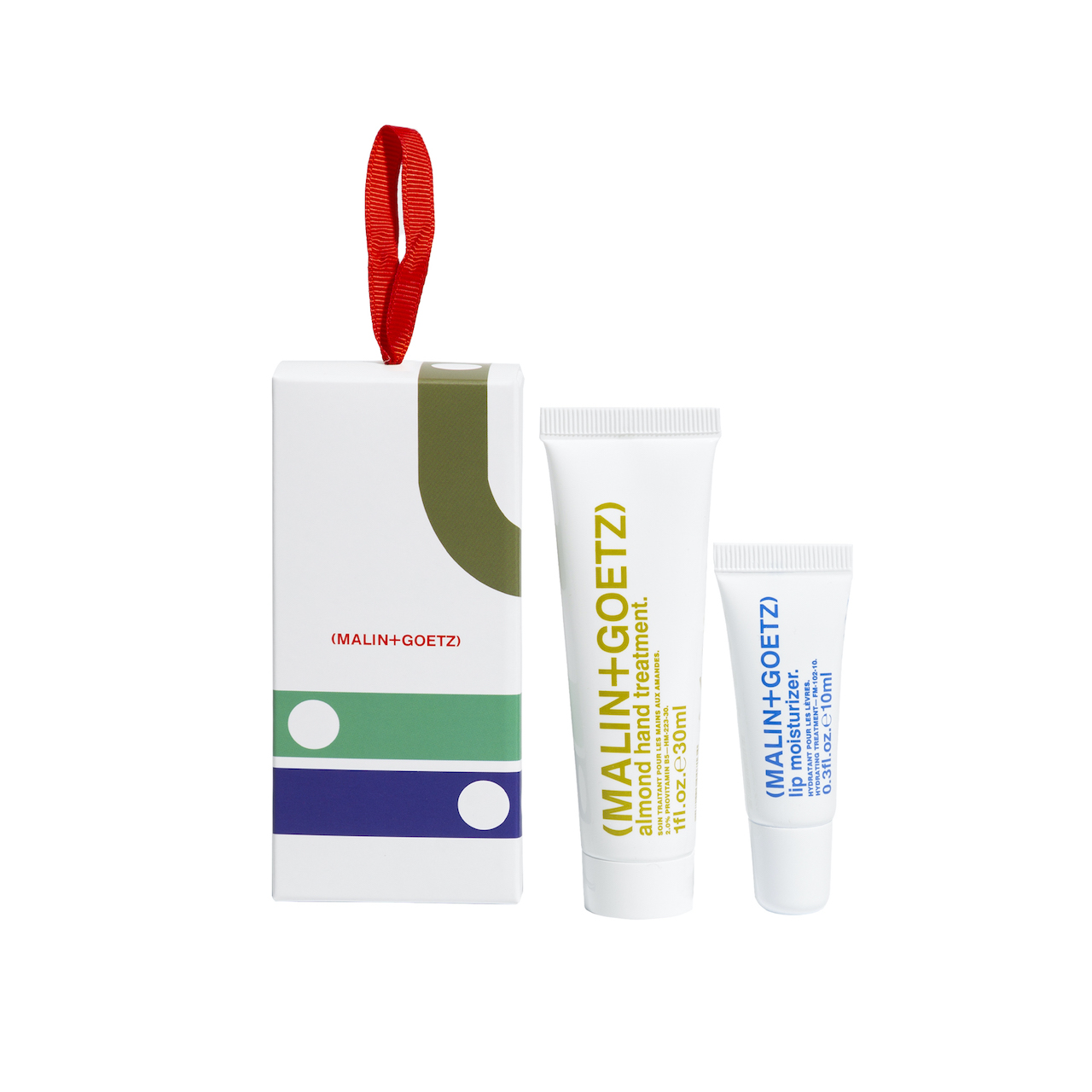 In good hands
Limited edition, when your gloves + scarf aren't enough, the hand+lip moisturizer duo will soothe + hydrate the most winter-sensitive skin. Drop one into a stocking as an easy gift + keep one for yourself to stay protected on the go. Set includes the lip moisturizer + almond hand treatment.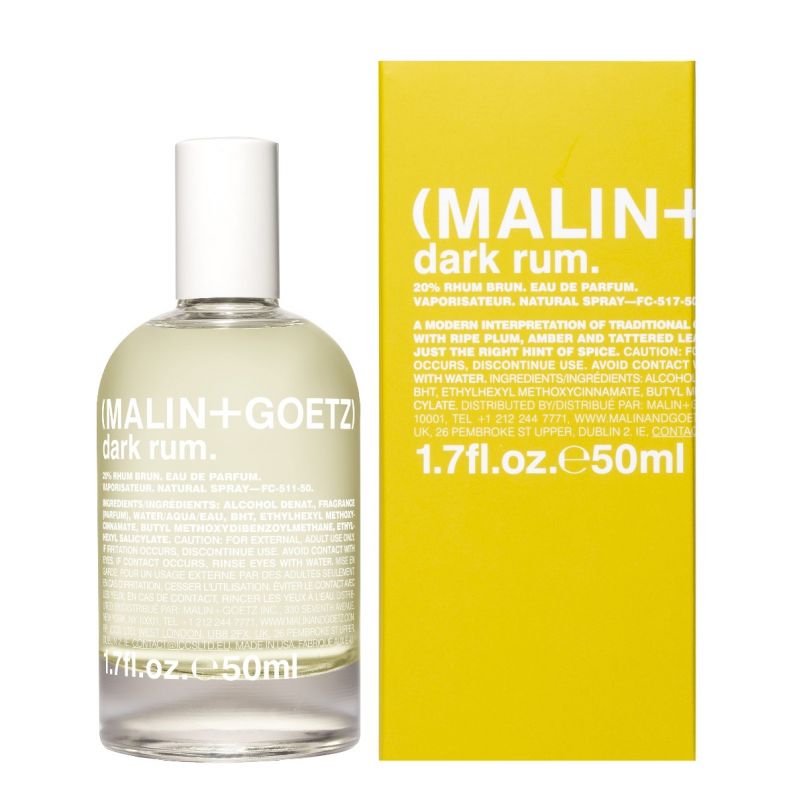 Dark rum eau de parfum
Inspired by the old world bay rum first used by sailors traveling through the Caribbean and later popularized in barbershops, dark rum is a refreshing reinvention of a traditionally dark and spicy aroma. Sweetened with ripe plum and crisp bergamot, notes of leather, rum and creamy milk are blended into an intoxicating mix that adapts perfectly to its wearer. Both alluringly warm and fresh, this scent captures the essence of long days spent in the tropical sun and late nights with friends. With just a spritz, dark rum leaves a deep and indelible longing for all those places we've been – as well as those we've yet to visit.



Image credit: Malin+Goetz