It is so important to upkeep your beauty routine through the colder months of the year.
We did some research for you, and here are our key beauty secrets to keep your skin feeling and looking healthy through the winter.
TEA during the day:
Staying hydrated while its freezing and dry out is a must. Keeping your skin looking supple and untouched by the weather, we found the perfect fix.
Manu Tee Faktur for tea lovers.
"While traveling off the beaten track through hidden tea rooms, vibrant night-markets, highland plantations and nomadic tents I discovered real tea.
In these far-away countries where traditional recipes are passed from generation to generation the knowledge of spice and preparation from centuries ago still lives on.
Back again I missed all that but couldn't find anything similar.
I have brought the real tea home with me to share these ancient flavors to the new world…"
With a wide variety of flavors to choose from, your taste buds will thank us later. And once your skin is looking amazing, you're filled with warm tea, and you feel hydrated and healthy, you'll be sure to thank us.
Please try some tea from Manu Tee Faktur you will not regret it, and neither will your skin.
VITAMINS
Ogænics® Hello Sunshine Vitamin D, K2 and Calcium
The natural plant form of organic vitamin D in 'Hello Sunshine' provides 150% of your daily requirement. Plant calcium from red coralline algae (organic) ensures a particularly high bioavailability.
A modern lifestyle often means that our body does not get enough sunlight, the main prerequisite for its ability to naturally produce vitamin D. Food also only offers few sources. The number of people in Europe with a vitamin D deficiency is constantly growing.
Vitamin D not only controls the body's natural calcium uptake but is also responsible for us having a balanced mood and a properly functioning immune system.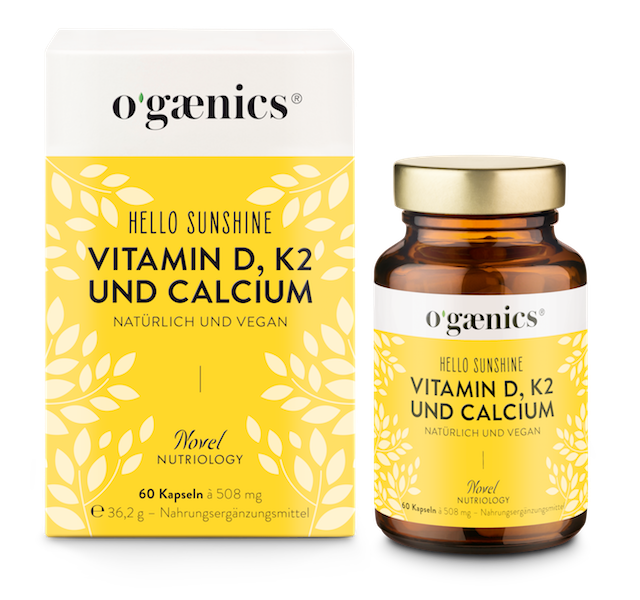 Ogænics® Body Guard Immun-Komplex
The immune system permanently defends the body against pathogenic microorganisms. However, it can sometimes be weakened by factors such as stress, alcohol and nicotine consumption, an unbalanced diet, medication or a lack of exercise or sleep. The Body Guard Immune Complex restores the immune system's balance with its mixture of organic vitamin C and E, zinc, organic maitake mushrooms and organic matcha.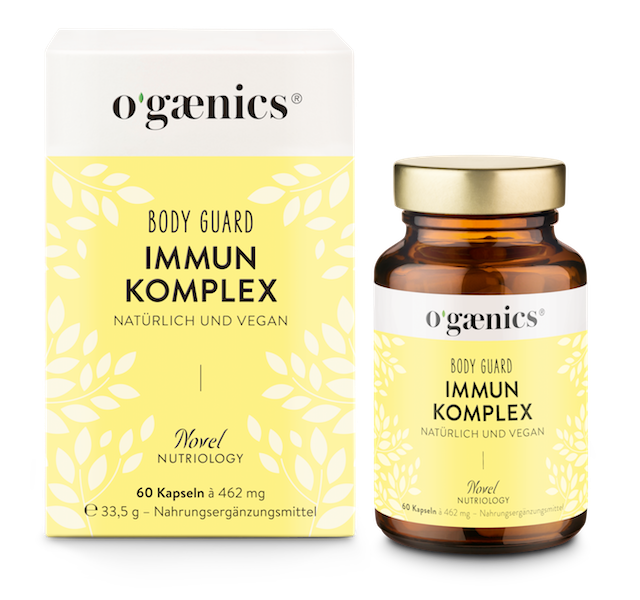 Ogænics® MR. ONE-A-DAY Multivitamin-Komplex Men
Because of their activity levels, muscle mass and hormones, men need different nutrients to women to ensure that their mental and physical performance is at its peak. But two thirds of all men aren't getting enough fruit and vegetables. Because of this, they lack essential vitamins and minerals that they need to stay at the top of their game. In addition to that, the nutritional value of our food has fallen sharply in the last 20 years. Food is grown in depleted soil, harvested before it is ripe, transported over long distances and stored for too long before being sold. On top of that, environmental stressors as well as physical and mental stress exhaust the body's vital nutrient reserves and lead to higher than usual requirements.
Mr. One-A-Day provides you with 14 essential vitamins and minerals derived from fruits and plants in certified organic quality as well as secondary plant substances – ideal for men who want an extra boost in energy and strength for their active lifestyle.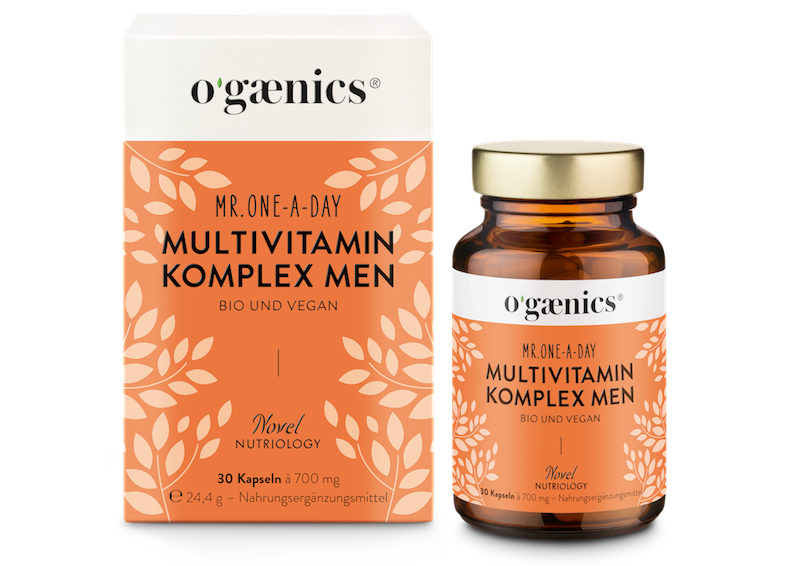 TEA for the morning
The Black MATCHA
Wait and drink a tea – This green Premium Matcha has been enriched with the highest quality coconut activated carbon. Its intense, fresh taste is complemented by a subtle sweetness, the activated charcoal contained enhances the beneficial effects and is the ideal supplement in the context of a healthy diet.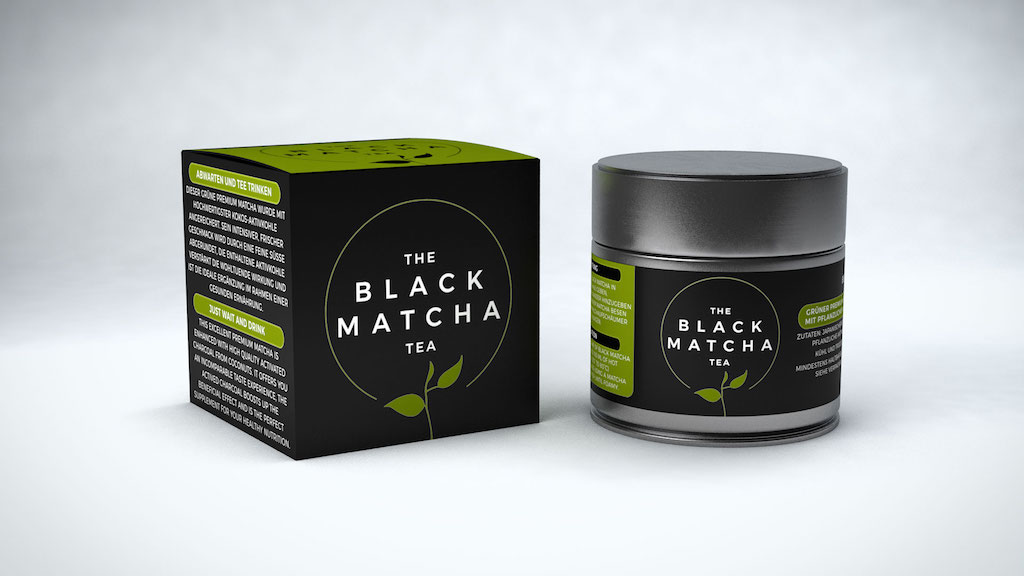 Stay healthy trough the winter.
 
Credit: ManuTeeFaktur, Ogaenics and blackandbeauty.de