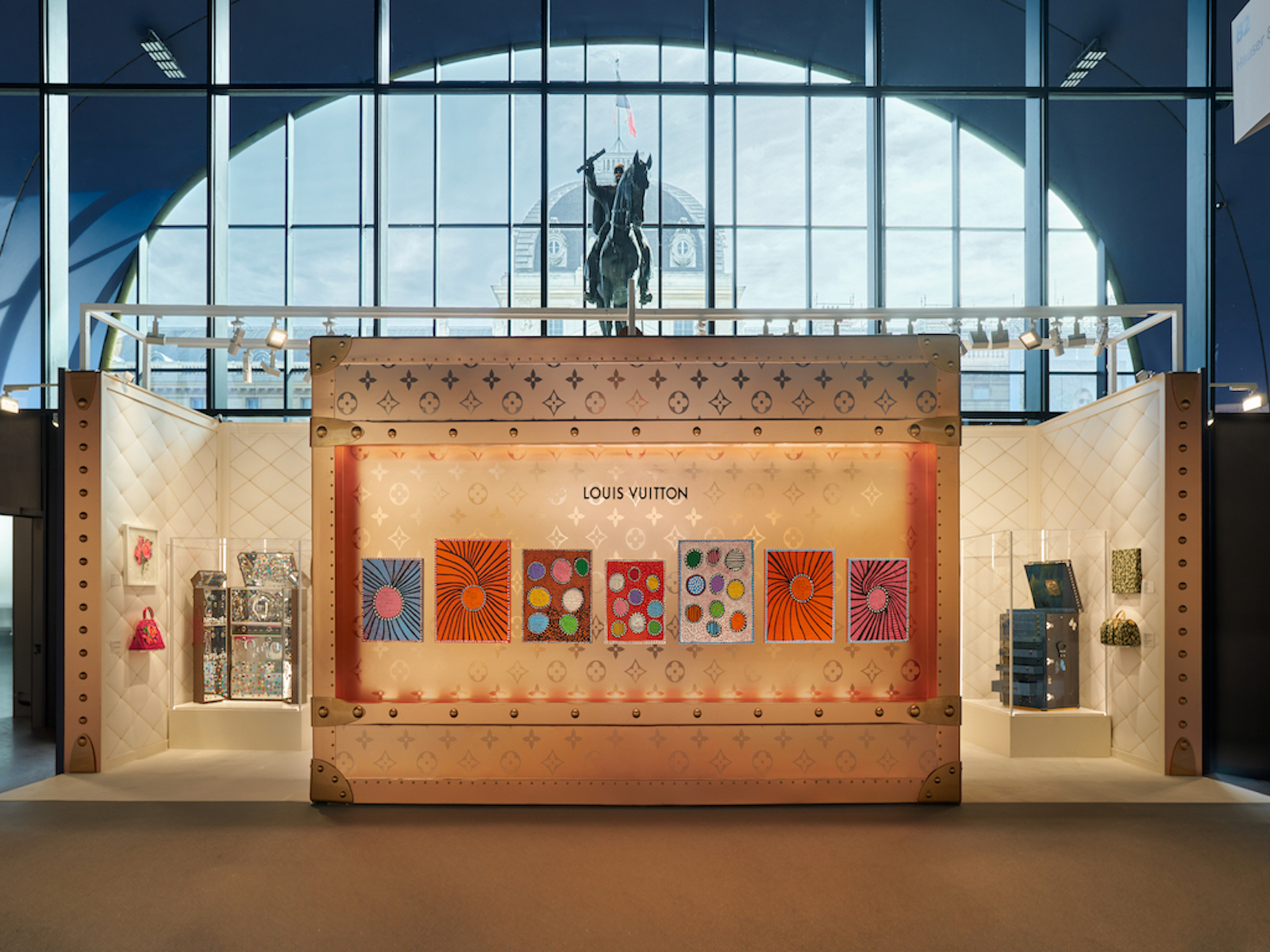 Louis Vuitton: Associate Global Partner Returns to Paris+ par Art Basel
Louis Vuitton continued its longstanding commitment to the arts by showcasing at this year's Paris+ par Art Basel. Following its success at the inaugural Paris+ par Art Basel, The Global Associate Partner exhibited a curated selection of collaborations and original artworks from leading international artists at the Grand Palais Éphémère.
From the 20-22 of October the Maison presented a booth, designed to resemble an oversized Louis Vuitton trunk. The booth's exterior was inspired by the Copper Malle Courrier by Pharrell Williams, which was presented on the runway for his debut menswear collection. The booth's interior feature the iconic malletage pattern along the walls—the refined crisscrossing motif that has padded the inside of the Maison's trunks since being founded in 1854.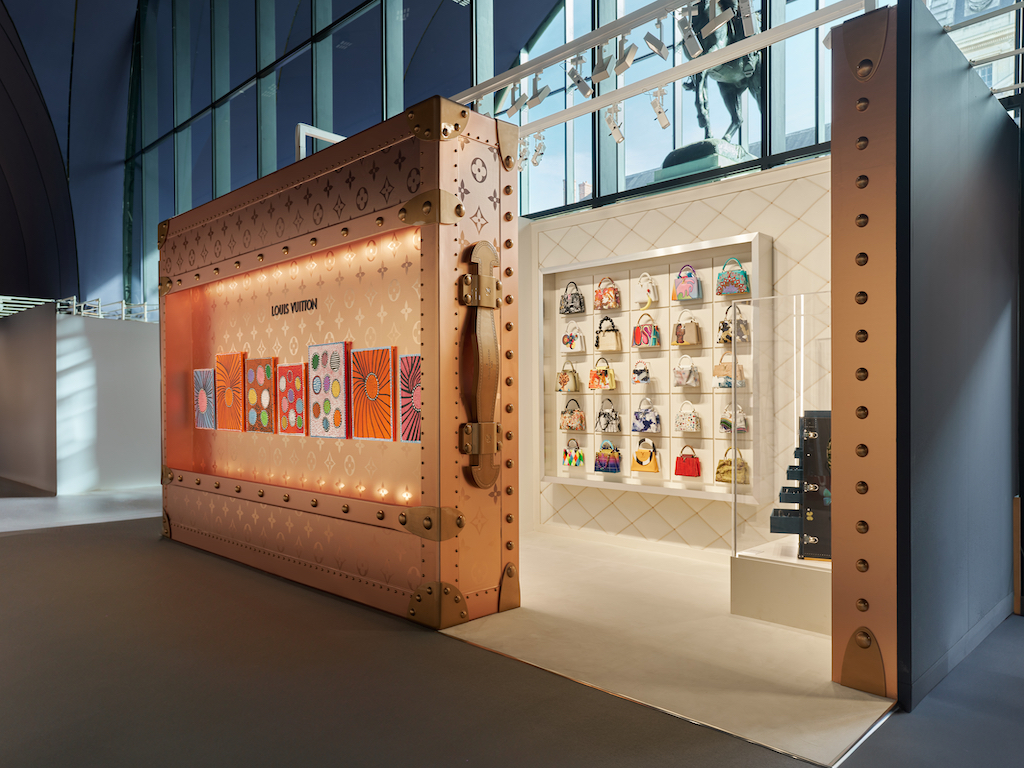 Paris+ Par Art Basel also saw paintings by Richard Prince, one by Takashi Murakami, a portrait of a young Louis Vuitton by Yan Pei-Ming; and an AI-data painting called Finding LV by Refik Anadol. Also featured were seven pieces by Yayoi Kusama, entitled "Every Day I Pray for Love', which were exhibited for the first time.
The Maison also revealed five additions to its iconic Artycapucines Collection. Since 2019, the collection has seen top international artists bring their unique creative visions to the modern classic design of the Capucines bag. The five bags displayed were by Ewa Juszkiewicz, Liza Lou, Tursic & Mille, Ziping Wang, and Billie Zangewa and showed the ingenious creativity of the artists and the Maison's artisans who turned those visions into a reality.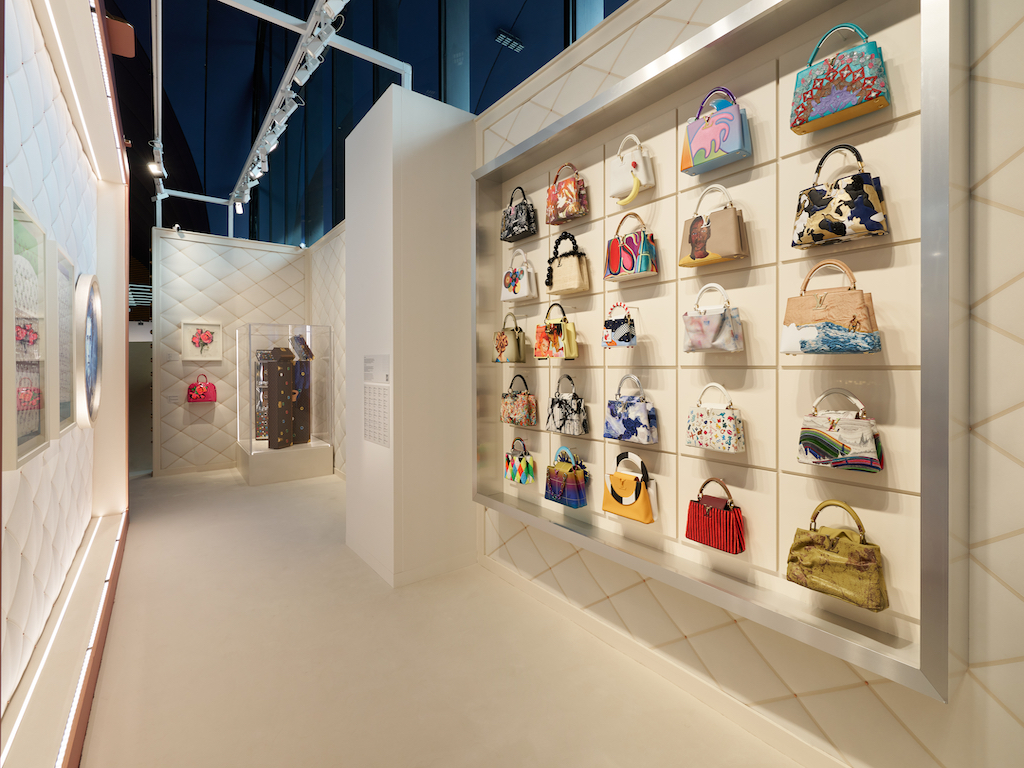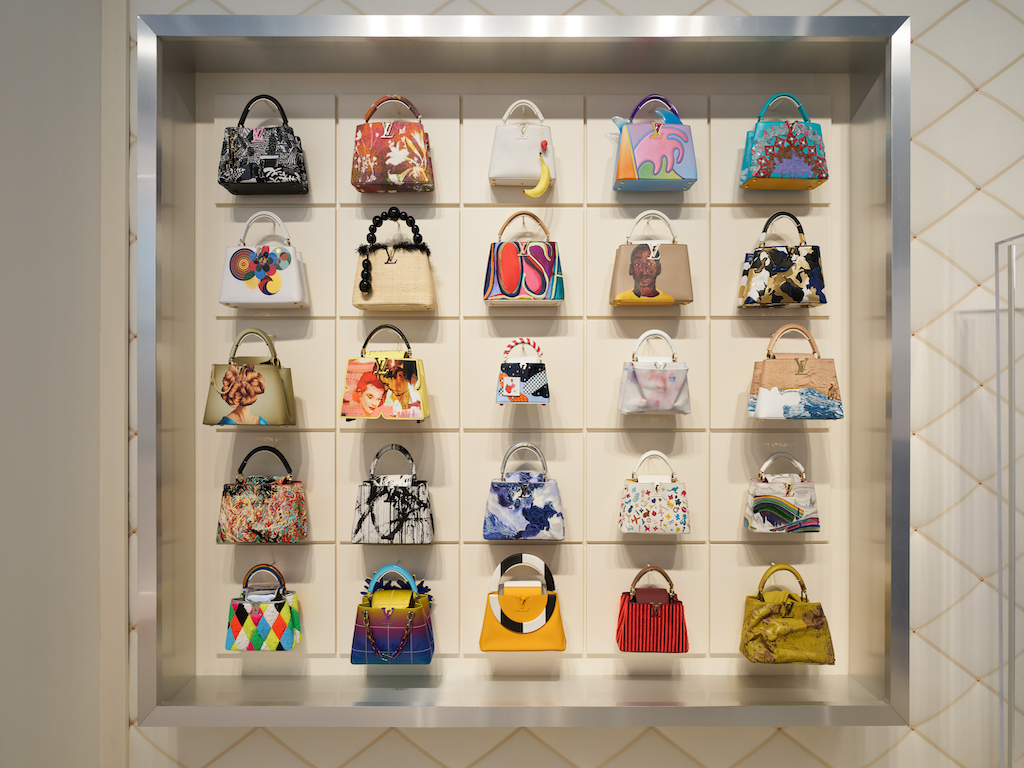 Louis Vuitton's commitment to the arts began almost a century ago. The founder's grandson, Gaston-Louis Vuitton, commissioned artists to collaborate with the brand on ads and perfume bottles for its stores. Since then, the Maison has gone from strength to strength within the arts and has collaborated with designers who have often reworked the brand's most iconic creations. Some of these big names include Stephen Sprouse, Richard Prince, Takashi Murakami, Urs Fishcer, among many others.
Since 1988, the Maison has continued its legacy in the arts by working alongside the likes of Sol LeWitt, James Rosenquist, and Olafur Eliasson. It has curated exhibitions, created innovative large-scale pieces, and opened the Frank Gehry-designed Fondation Louis Vuitton in Paris. Its endless work within the industry has further strengthened its mission to bring the best contemporary art to audiences.
Image Credit: Louis Vuitton