Even the most respected and timeless entities in the world need days to relax, and escape. Valentino included, the iconic Italian fashion house annually invites guests to escape in luxury each Summer.
For 2023, hosting their faithful Valentino family participants to adventures in Ravello, Saint-Tropez, Forte De Marmi, Mykonos, Dubai, and the Hamptons, the brand seeks to ensure their customer's escapism not only by destination, but also in style.
With an accompanying capsule collection, Valentino dug deep in the fan favorite archives, reviving three notable prints and patterns. Captured by Fashion photographer Marie Schuller, the campaign invites for liberation from the intensity frequently found in current contemporary design and encourages a much needed mental and stylistic vacation.
Re-introducing the vintage Animalier pattern, Panther pattern, and Loop prints, the Valentino Escape 2023 collection features classic light staples such as flowing dresses, mini dresses, two-piece bathing suits, as well as crop-tops and shorts. Each of the storied prints has their own heritage and story that deserves to be discussed within the framework of Valentino.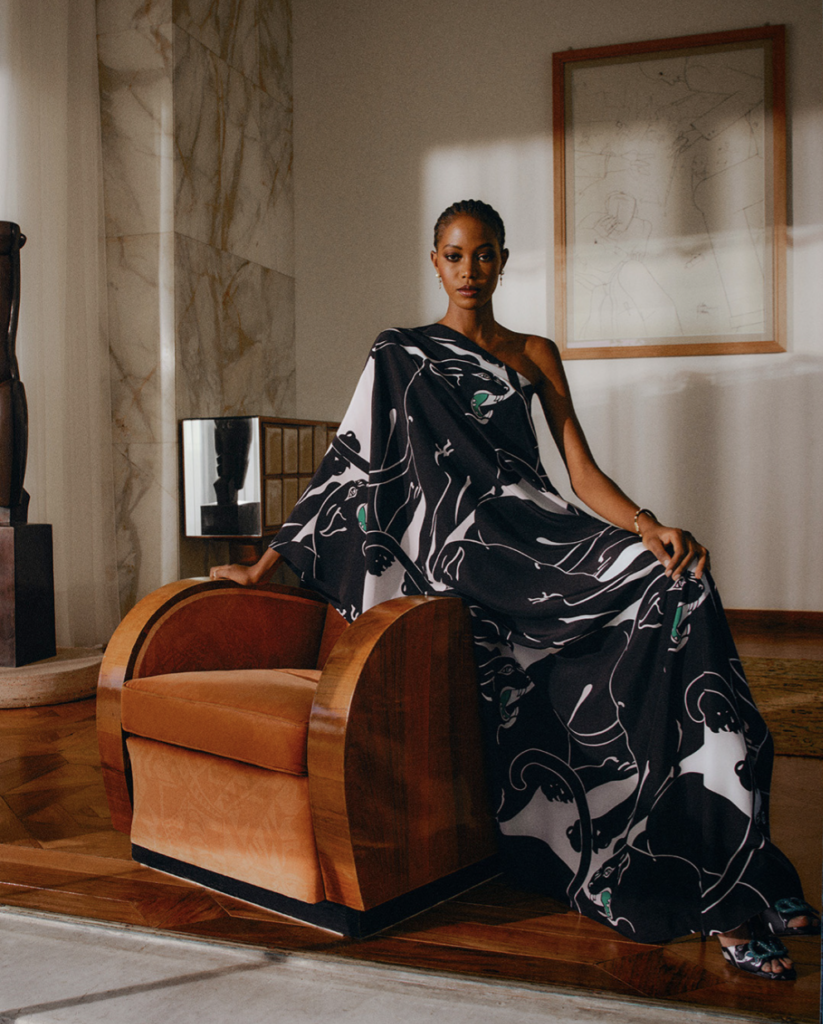 The Valentino Animalier pattern first debuted in 1967 but was popularized with the Maison's F/W 87-88′ campaign of Linda Evangelista. This is the print reminiscent of cheetah/leopard print chic looks, manifested into modernized swimwear and accessories.
The Panther pattern was also another pattern birthed out of 87-88′ that was immortalized through iconic model Veruschka and a series of proceeding campaigns. More intense in nature, this pattern was applied to more formal, evening wear.
Lastly, the Loop print— far more hypnotic than its companions, dates back to the house's legendary and undisputed 1971 Viva Valentino campaign debuting the style.
Though each print is dynamic and individual, they collectively propose a spirit of voyage, discovery, and a world beyond the reality of our daily lives.
As the colors and graphics of this compact collection remained mostly synchronized and paired, the accessories followed in the vintage patterns. Bags are expressive, and meant for relaxed, playful situations through their soft forms, compact size, and animated designs.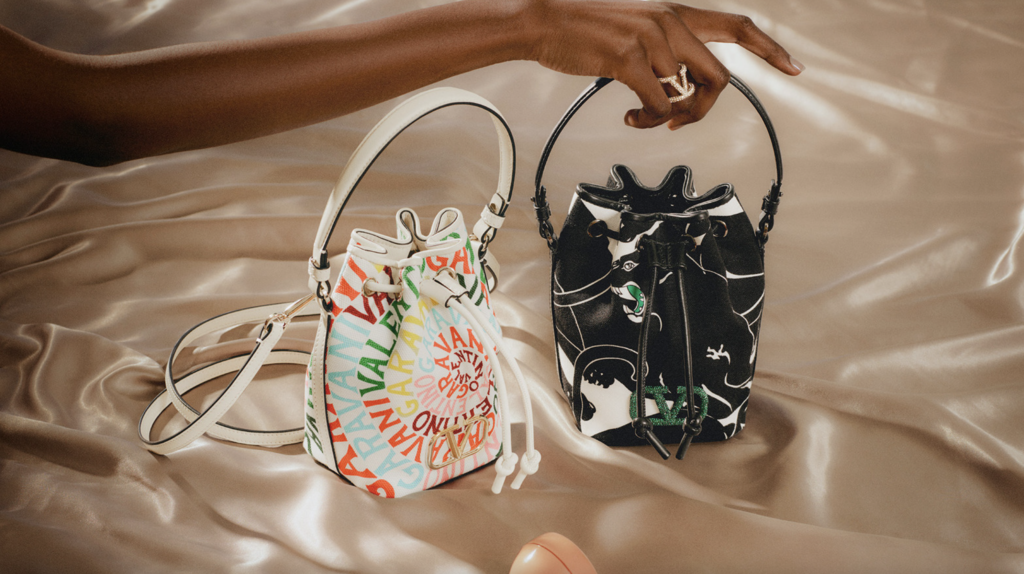 Sandals thematically rebelled with some studded detailing and punk attitude that doesn't conform nor overtake, resulting in a nice addition to the scene. Eyewear also had a life of its own with bold, strong, and statement silhouettes constructed in collaboration with Akoni.
Although Valentino isn't to be departing from fashion anytime soon, they've found their escape for this summer in nostalgia. Will you be joining them?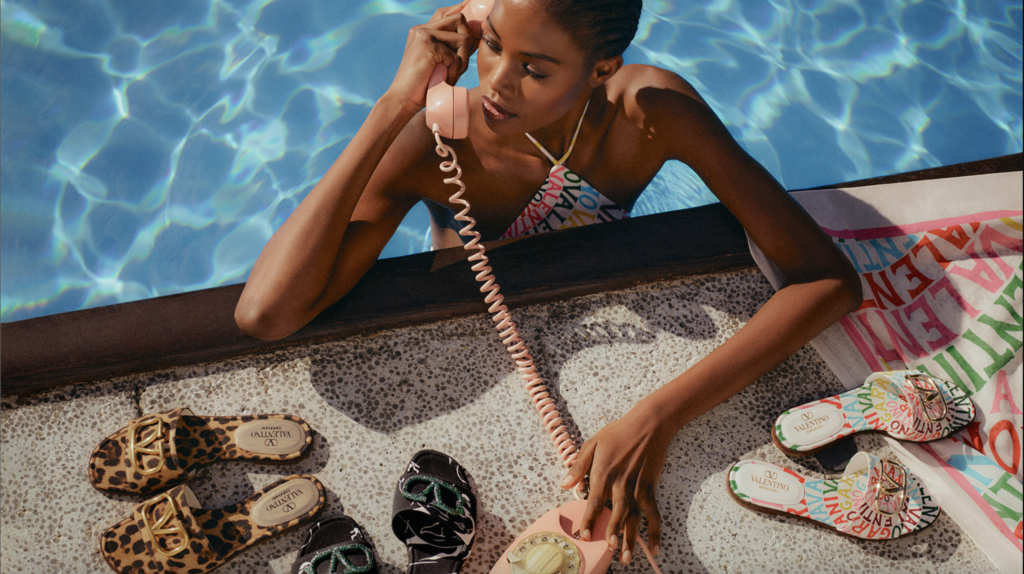 Image Credit: Valentino