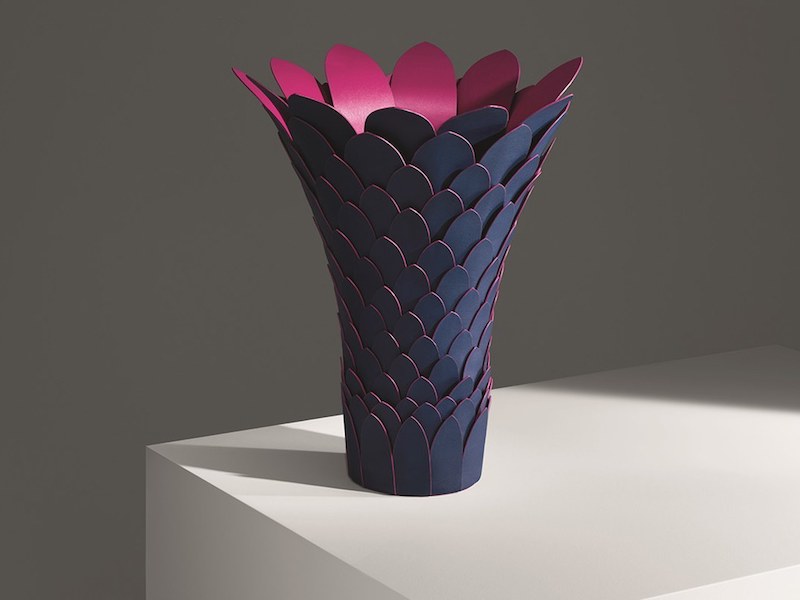 Louis Vuitton Debut Les Petits Nomades Collection
Combining with some of the world's most renowned designers, Louis Vuitton's first Les Petits Nomades collection flourishes with innovation, invention and ingenuity. Humberto and Fernando Campana, Atelier Oï, Patricia Urquiola and Marcel Wanders have each taken the sophistication and poise we've grown to expect of Louis Vuitton and moulded it in their own distinct way.  Every work will be presented at the Fuori Salone in Milan, Italy, from April 18th – April 22nd and will be made available as limited-edition collectable furniture.
Humberto & Fernando Campana:
Inspired by South American Quesnalia and Bromeliad flowers, the Tropicalist Vase is carefully crafted of two-tone, leather-covered metal "petals." Designed by the Campana Brothers, they express their want 'to celebrate the preciousness of nature and send a signal of respect for one of the most important parts of the planet." The vase not only captures the brother's experience and expression of 'intense nature' but also the versatility of Louis Vuitton and their use of materials.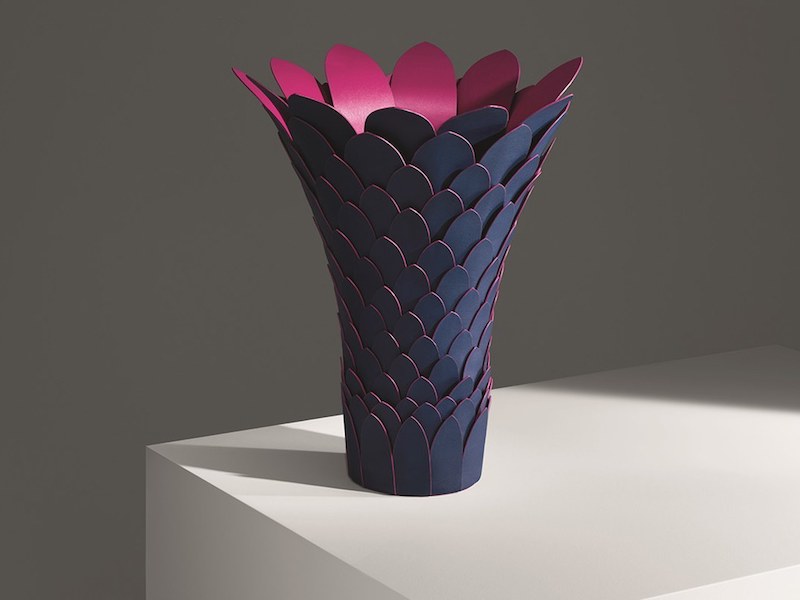 Atelier Oï:
Swiss design studio Atelier Oï explore leather and its properties for their collaboration with the house. Inspired by the brand's monogram pattern they produced a range of items from origami flowers and cushions, to individually crafted leather blooms and Rosace Vases. The unconventional use of leather and bright colours have both encapsulated the heritage of Louis Vuitton whist reinvigorating it at the same time.

Patricia Urquiola:
Each one of Milan-based designer Patricia Urquiola's Overlay Bowls is made of just four assembled sheets of smooth, hardwearing  leather. Featuring harmonious colours and contrasting edge-dying, the baskets – which come in three sizes – are all individually handmade, making every item exquisitely unique.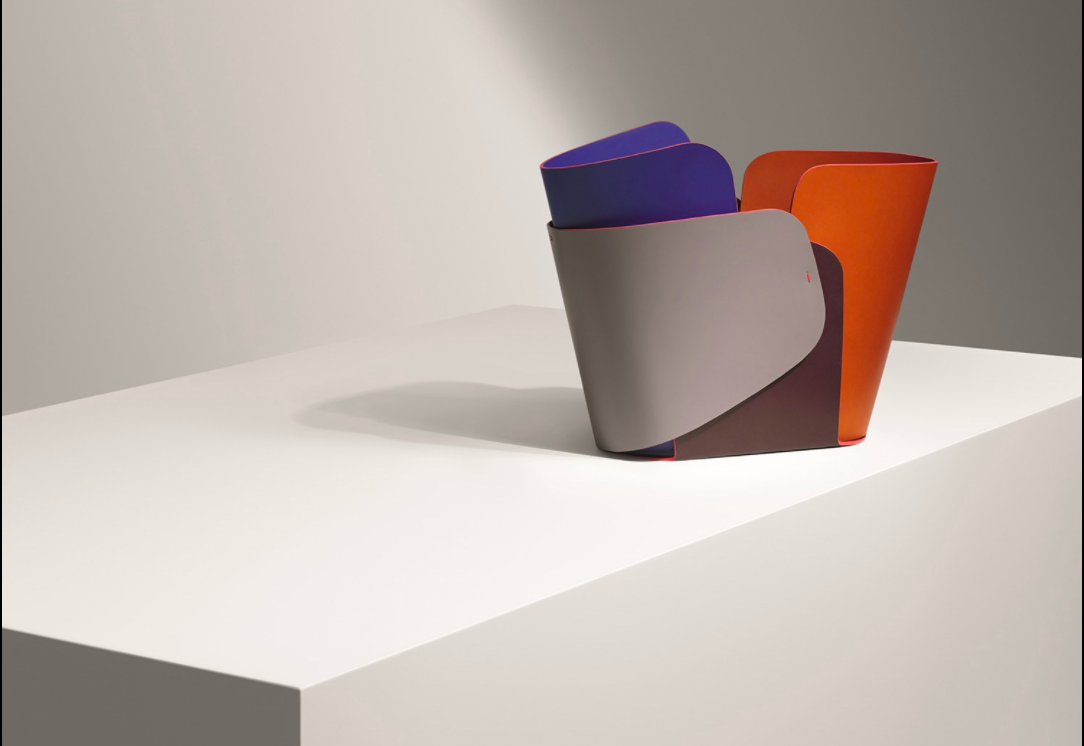 Marcel Wanders:
In collaboration with Louis Vuitton, Marcel Wanders is presenting two Diamond Mirrors  as part of the Objets Nomades collection at Fuori Salone this April. The mirrors have been designed in two sizes 'The large Diamond Mirror' and 'The Petit Diamond Mirror.' Each mirror's rigid structure is enveloped in Louis Vuitton's rich leather revealing their emblematic contrasting stitching. Marcel Wanders explains "These mirrors express Louis Vuitton's heritage and luxurious attention to detail. Their presence uplifts the human spirit as each gracefully reflects the craftsmanship the world has come to love about their brand."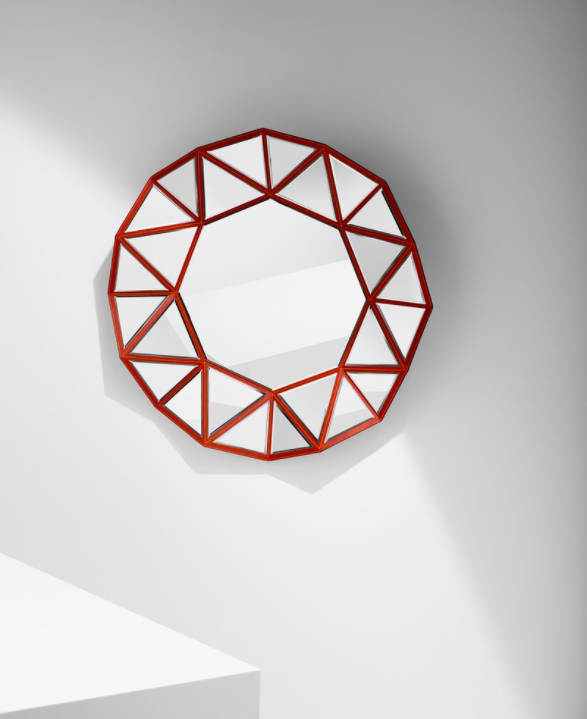 Credit: Louis Vuitton