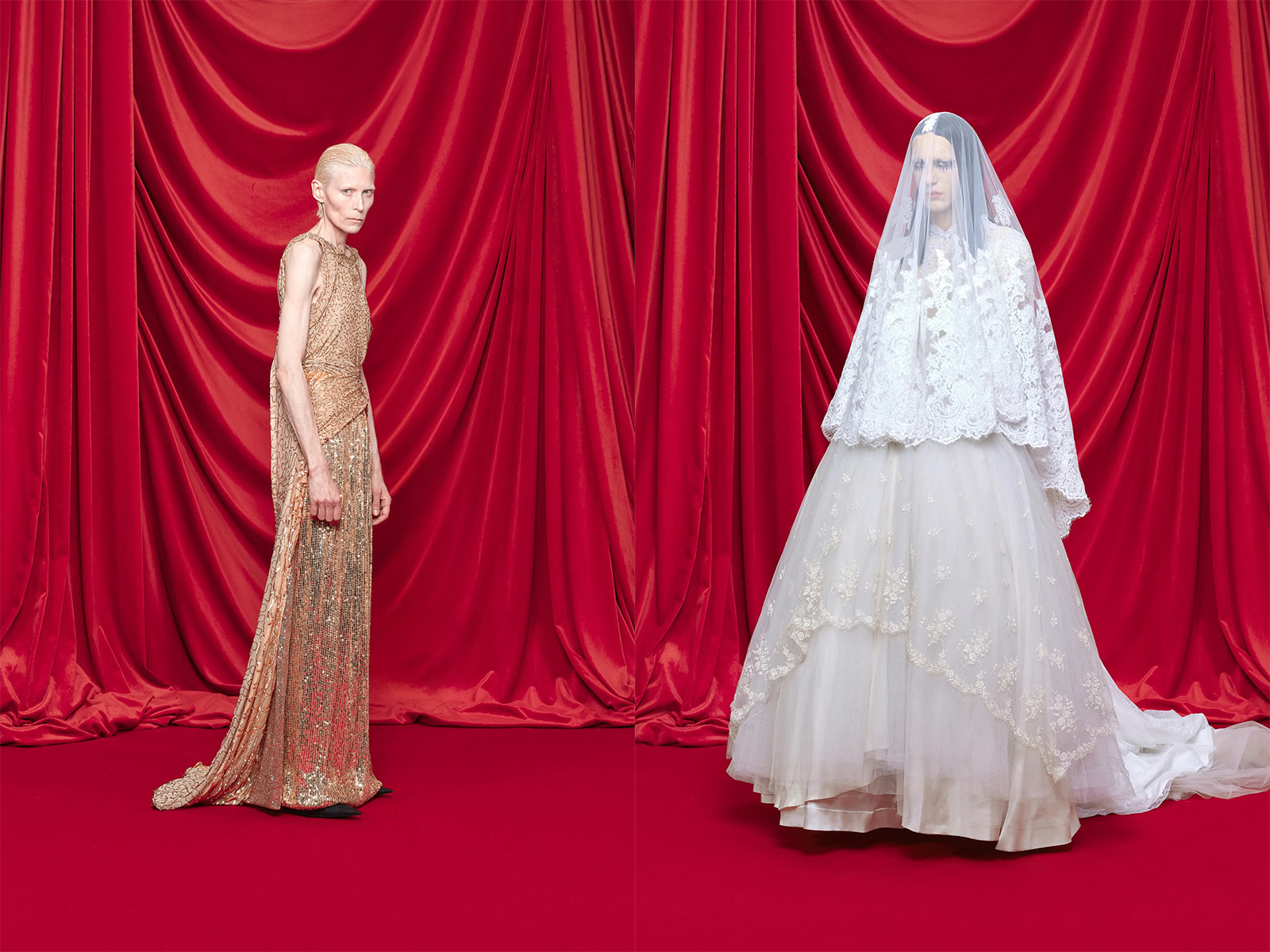 Balenciaga's SS24 Collection Served As A Reflection Of Demna Gvasalia's Creative Identity
Balenciaga showcased their Spring-Summer 2024 collection during Paris Fashion Week, which honed into the essence of Creative Director Demna Gvasalia's creative identity within the brand.
The show took place in a luxuriously decked-out theatre with red curtains and velvet chairs decorating the space. This season's garments reflected various silhouettes inherent to Demna's Balenciaga, such as layered and oversized coats, jackets, trousers and tight-fitting tracksuits.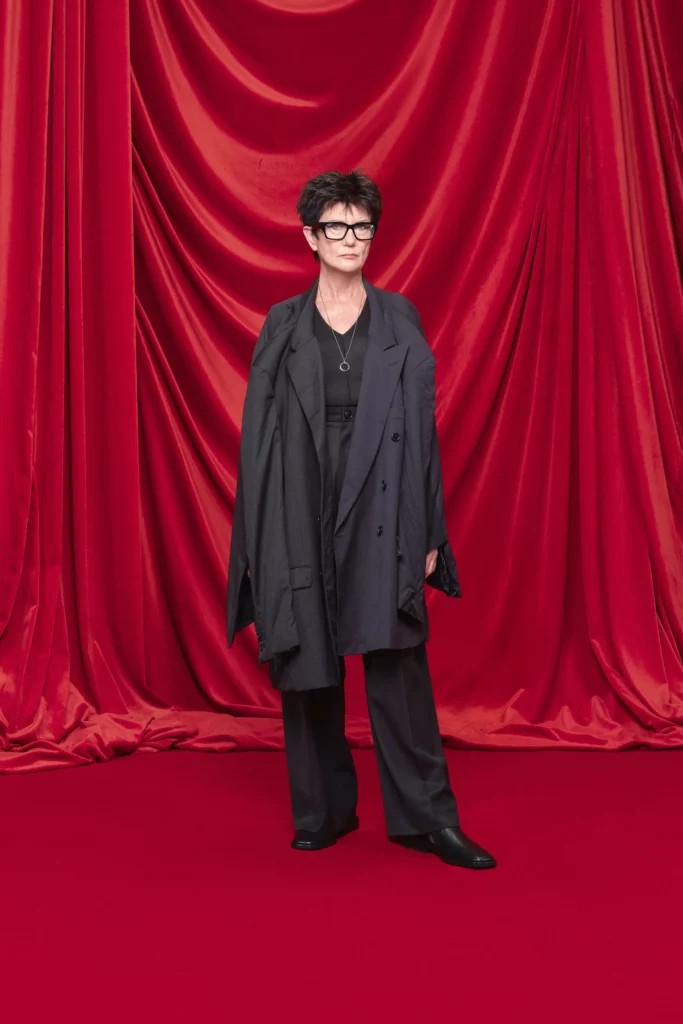 Disproportionately shaped overcoats revealed themselves through trenches in hues of beige, camel and black with variously layered segments, giving the garment a heavy, sizable and textured aesthetic while blazer-like coats came in grey and black with attached hoods giving formalwear a contemporary edge.
Demna's classic tracksuit pairings made a comeback this season with their fitted hoodies and body-hugging proportions. Hoodies reminiscent of his days at Vetements also walked the catwalk with their oversized fits and loud graphics. Tattoos were a prominent theme, embellishing tracksuit hoodies and bottoms alongside mesh, second-skin-like tops, which gave the illusion of tatted-up complexions.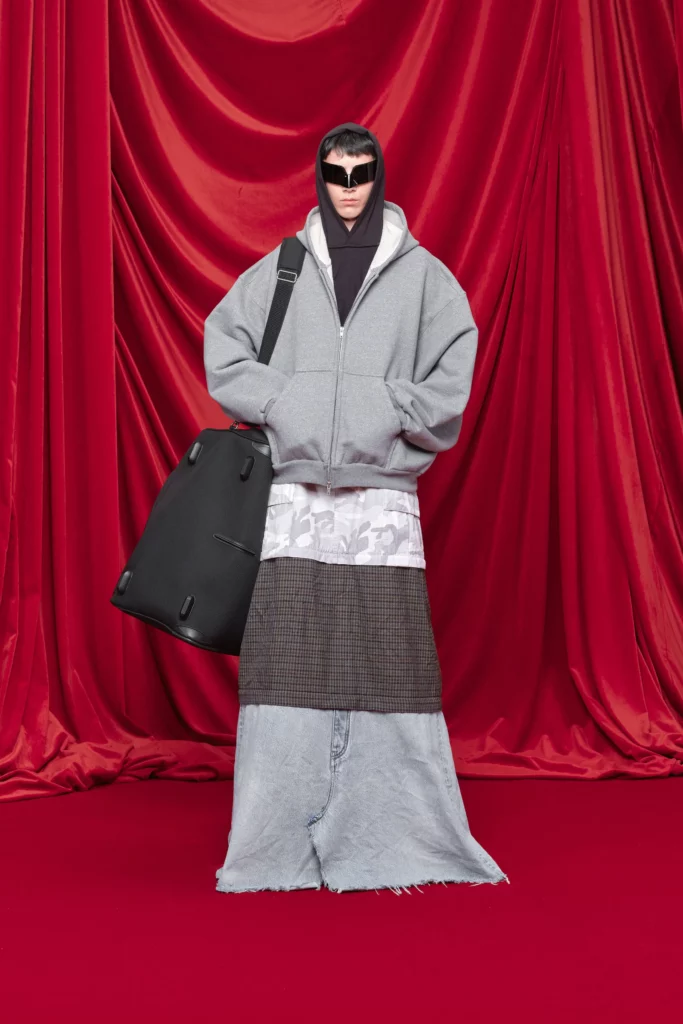 Motorcycle jackets were also attention-grabbing this season, with even the famed Kim Kardashian seen sporting the look. Demna's approach to design demonstrated hefty large structures and an essence of modernity with regard to their build and colour palette of silver, neon green, black, sea blue and salmon orange.
The creative director is known for his boisterous and unconventional takes on fashion. A Balenciaga collection is not inherently Demna Gvasalia without hidden messages and quirky, unexpected silhouettes and accessories. This Spring-Summer 2024 brought hotel bathrobes to the catwalk with luxurious fluffy slippers paired with grocery store-inspired tote bags, giving the overall look of a lazy yet chic errand run.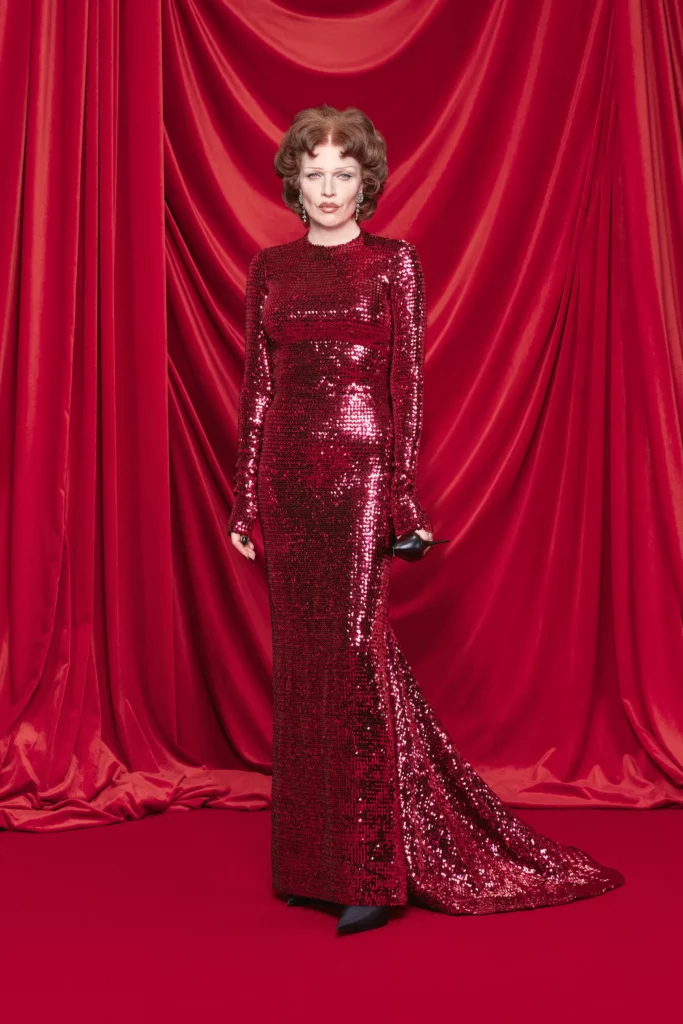 Dresses were a large portion of the collection, appearing in various contrasting fabrics and features from loud floral prints to camo to pleats to gold and red sequence to velvet and wet-looking body-hugging aesthetics. Skirts layered to the floor in distinctive fabrics were also present and often paired with blazers showcasing exaggerated shoulder designs, adding to the overall juxtaposing and eccentric nature inherent to the designer.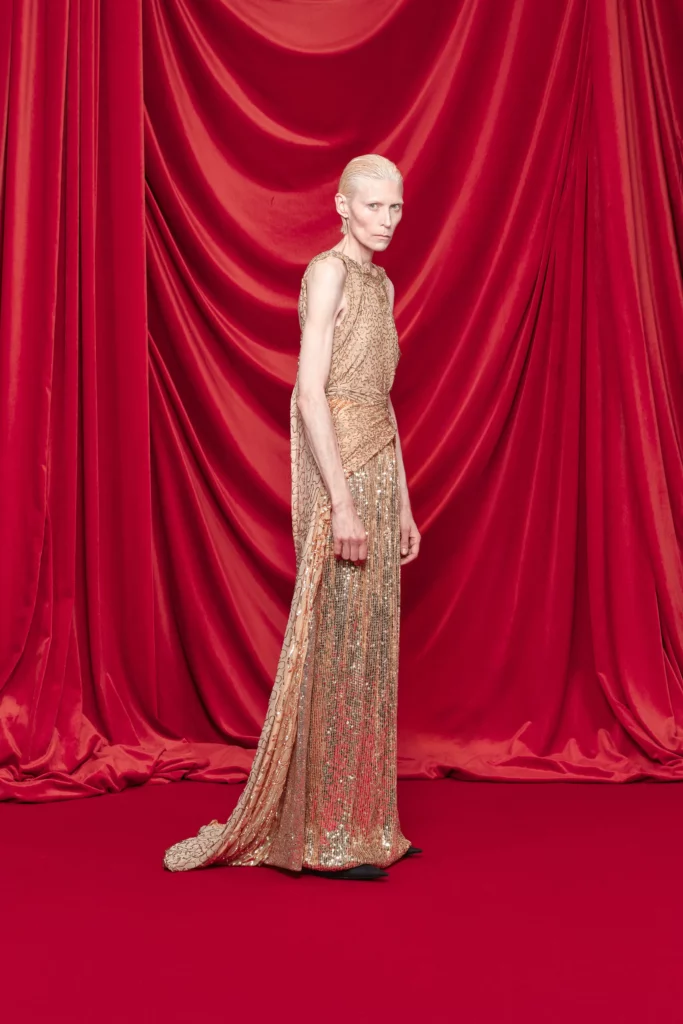 As for accessories, bags took centre stage with their maximalist aesthetic, displaying an abundance of keychains adorning the large silhouettes. The keychains featured various embellishments, keys, locks, coin purses and carabiners, and accompanying bag shapes imitated travelling suitcases worn over the shoulder. A shoe used as a prop elevated specific looks while passports revealing air tickets finalised others.
The garments displayed silhouettes and conceptions inherent to the designer. In the congregation of airline tickets from Paris to Demna's home in Geneva and Ella Gvasalia's opening of the show, the SS24 collection felt very personal and exuded an intimacy between the creator and his creations.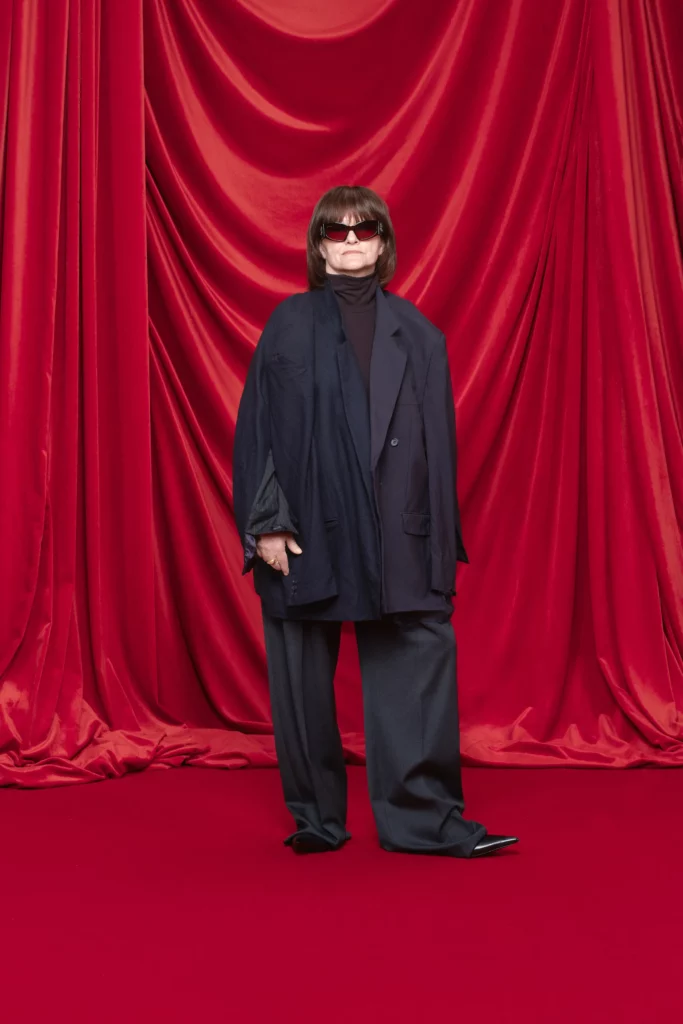 Image credit: Balenciaga