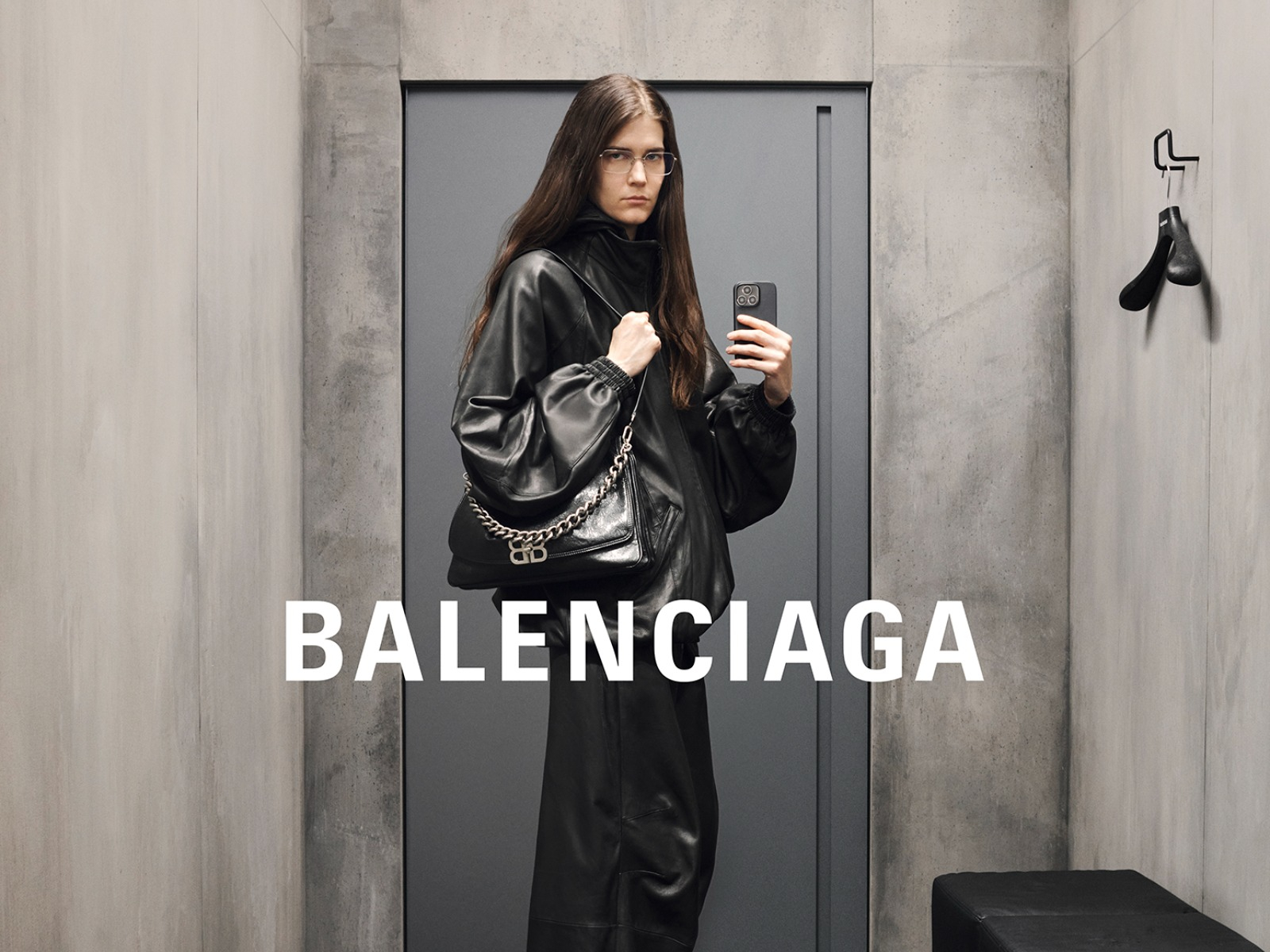 Balenciaga Experiments On The Fundamentals Of Fashion With Their Pre-Fall 2023 Collection 
Balenciaga gave fans a literal peek behind the curtain in their Pre-Fall 2023 collection, with models revealing new and updated signature outfits with dressing room selfies.
Collection pieces were sprawled across the room's wall hooks, black cushioned bench, or dusky marble floor. The informality of the presentation resonated with the emotions of casual clothes shopping, inviting observers to reflect on their own experiences.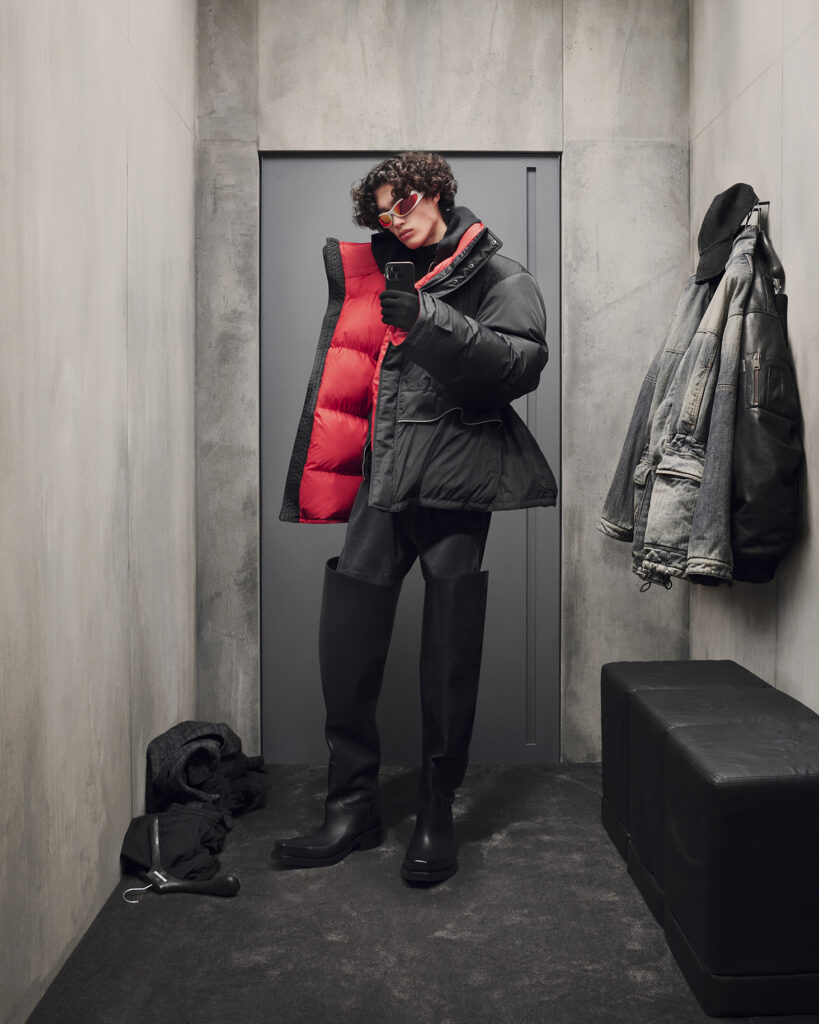 Delving into the attire itself, the darkness of the outfits served to highlight the colorful articles and accessories mixed in, directing eyes toward certain regions of the body.
Balenciaga's creative director, Demna Gvasalia, known for his emphasis on exaggerated shapes, put these techniques in full view in this collection. Classic articles are experimented on, keeping their outward charm while innovating their style.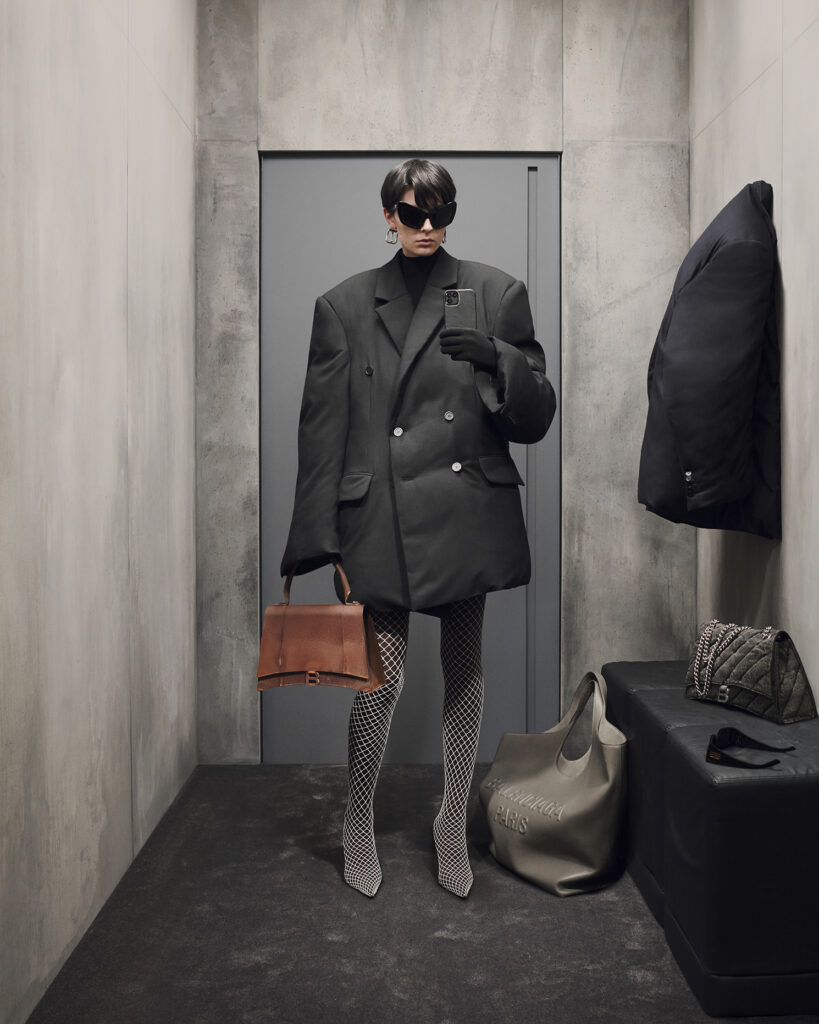 Staple jackets of the brand such as puffer, biker, skater, and varsity have had their volume and materiality reinvented, creating a padding of figure. Suit jackets and shirts follow these ideals, enlarging physique through their doubled-over nature.
The typical fabrics of tracksuits, T-shirts, hoodies, and bottoms, have been overhauled into elevated mirror satins, fluid velvets, bleached molletons, soft leathers, and rubberized meshes. Denim is taken with a traditional approach in either organic Japanese, indigo ring Italian, or the left-handed twill weavings of the textile.
Bags also joined in on the experimentation, retaining common functionalities while also shaking up the status quo.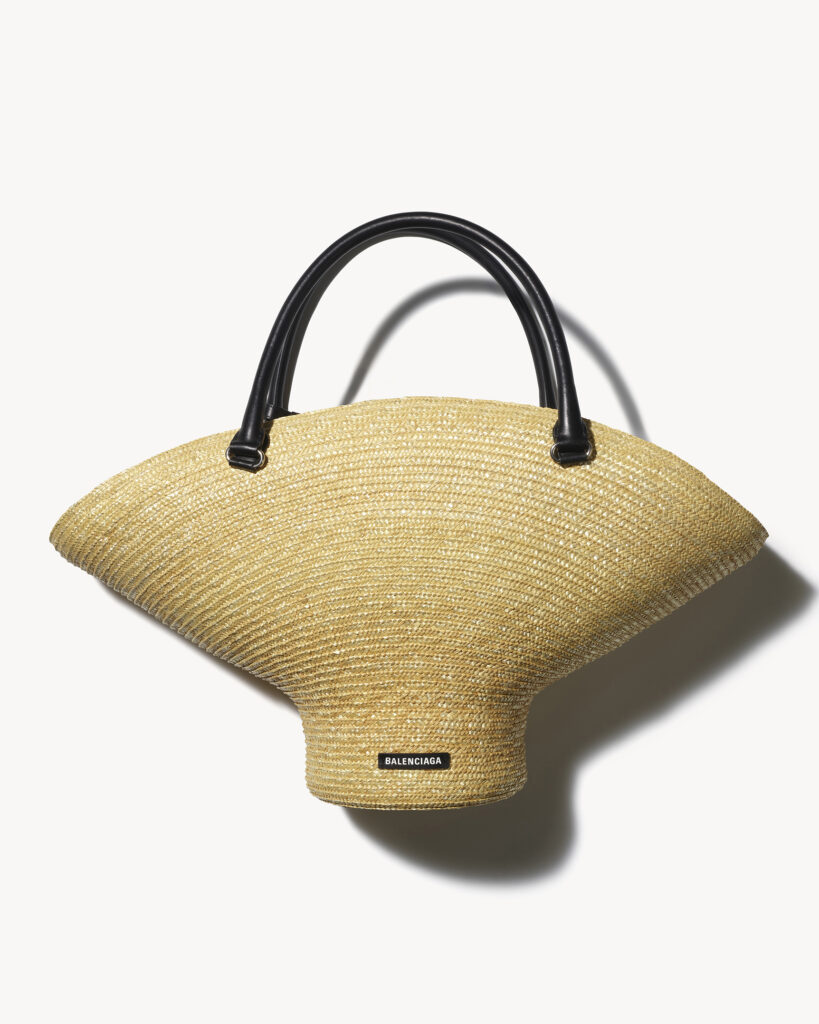 The notable shoulder bags of BB Soft, Hourglass, and Beach Bag have been reconstructed with suppleness in self folds, materials of metals and fake furs, and basket weaving-inspired practices respectively. More unconventional bags included the Le Cagole, transformed from its shoulder origins into a small duffle and belt bag, the 4×4, a pliable cube with a midsection zipper, and the Mary-Kate, a convex tote lined with leather.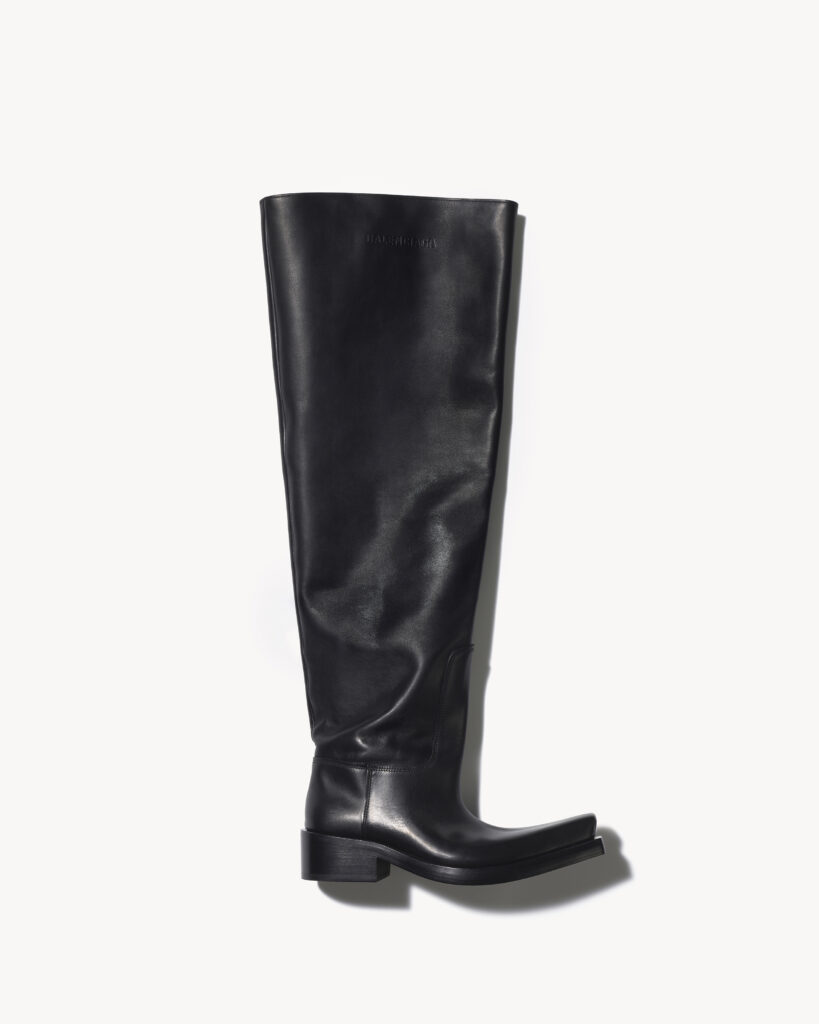 Shoes of lessly-seen shapes and occasions were also given a spotlight. A Witch Boot had iconically curled points, a Santiago Boot played with the curvature of the archetypal western style, a flesh-toned Knife Pantashoe veiled itself in a fishnet stocking, and a Satin Pump is decorated in tiny bows; all applied loveable oddity to significant shoes.
Recycled elements of silver, polyester, nylon, polyamide, and other bio-based materials were reborn into eyewear and jewelry, their contributions to the collection furthering experimentation.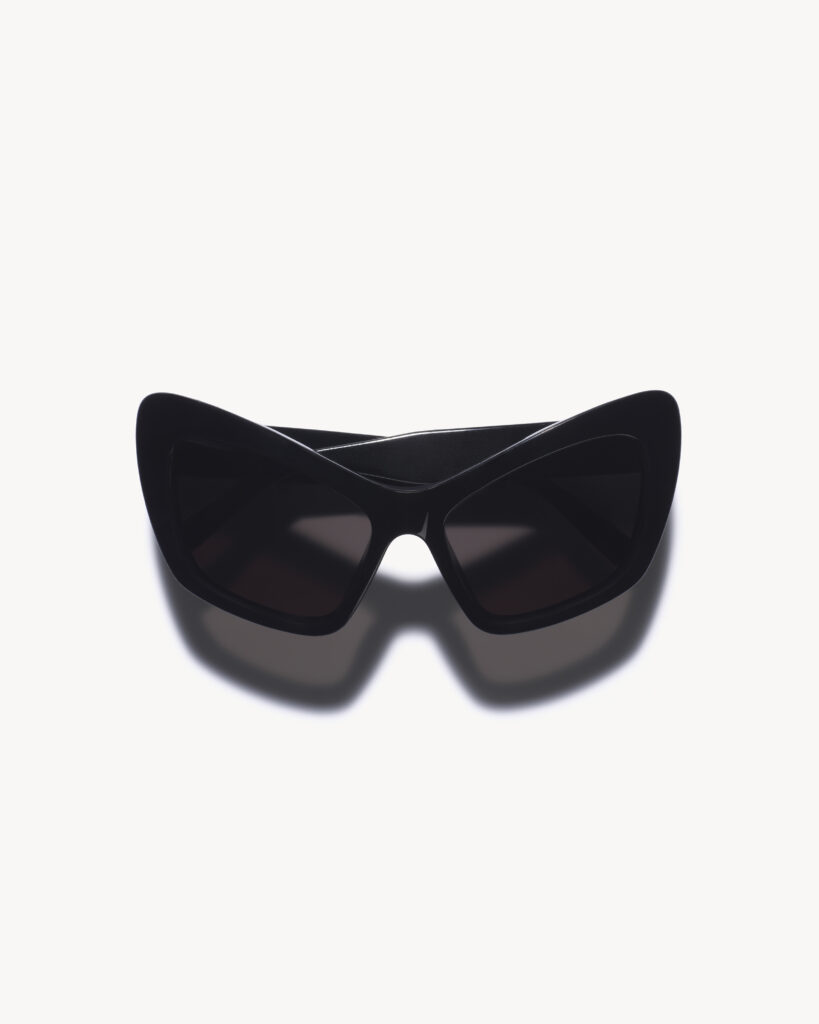 Large lenses engulfed the eye and its surrounding area, producing an insectoid countenance while sparkling earrings hung from earlobes, entrancing onlookers to their location. Both them and the outfits vied for attention, outside gazes sure to dart back and forth between the captivating garbs.
Balenciaga's experiments on prototypical fashion provided a fresh look at conventional clothing, making Gvasalia's hypothesis of success a no-brainer.
The Pre-Fall collection was made available in-store and online on May 4.
Here are our favorite looks: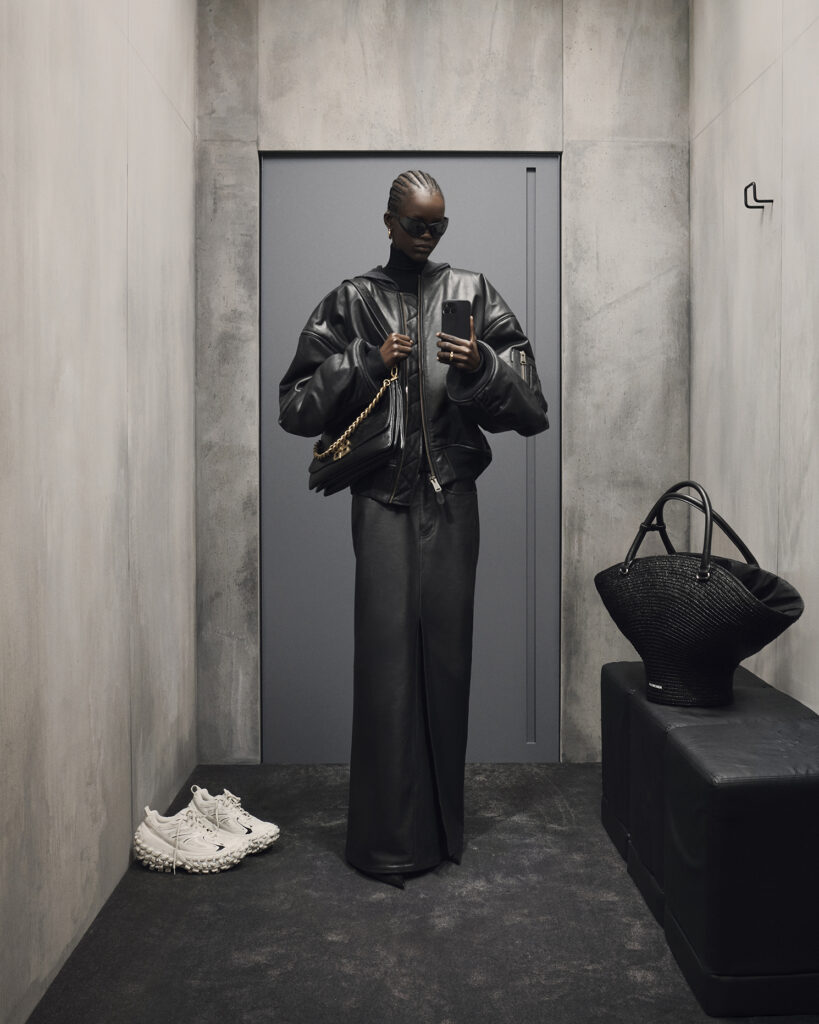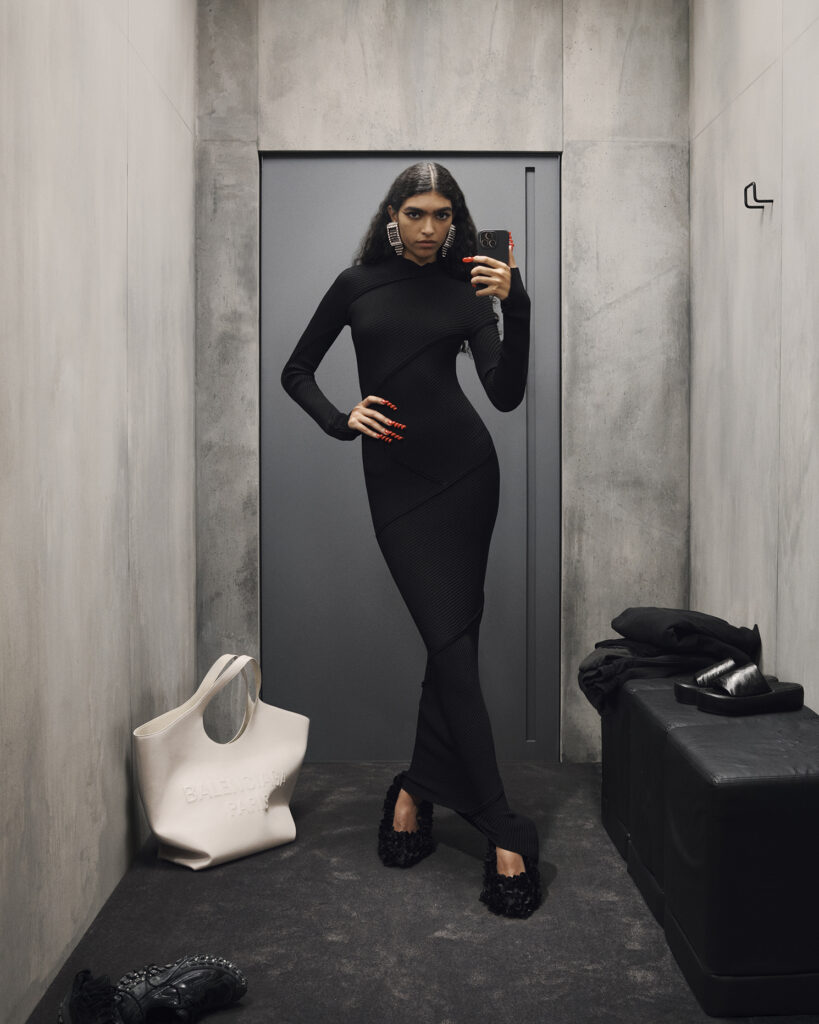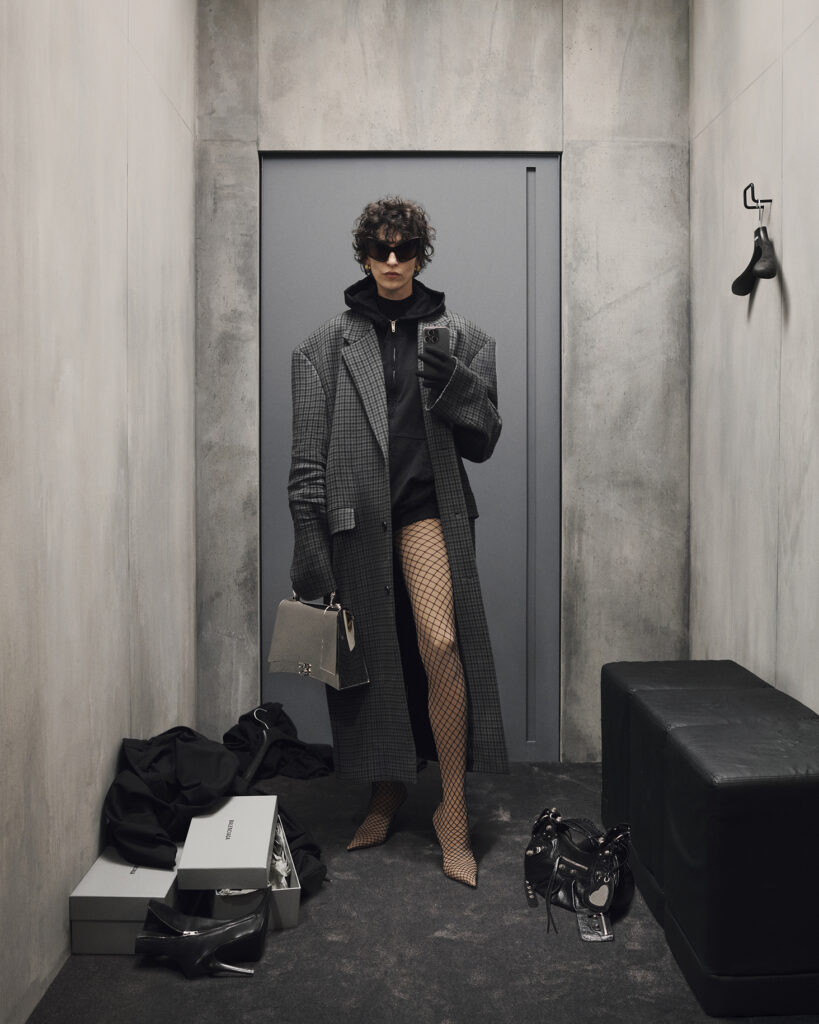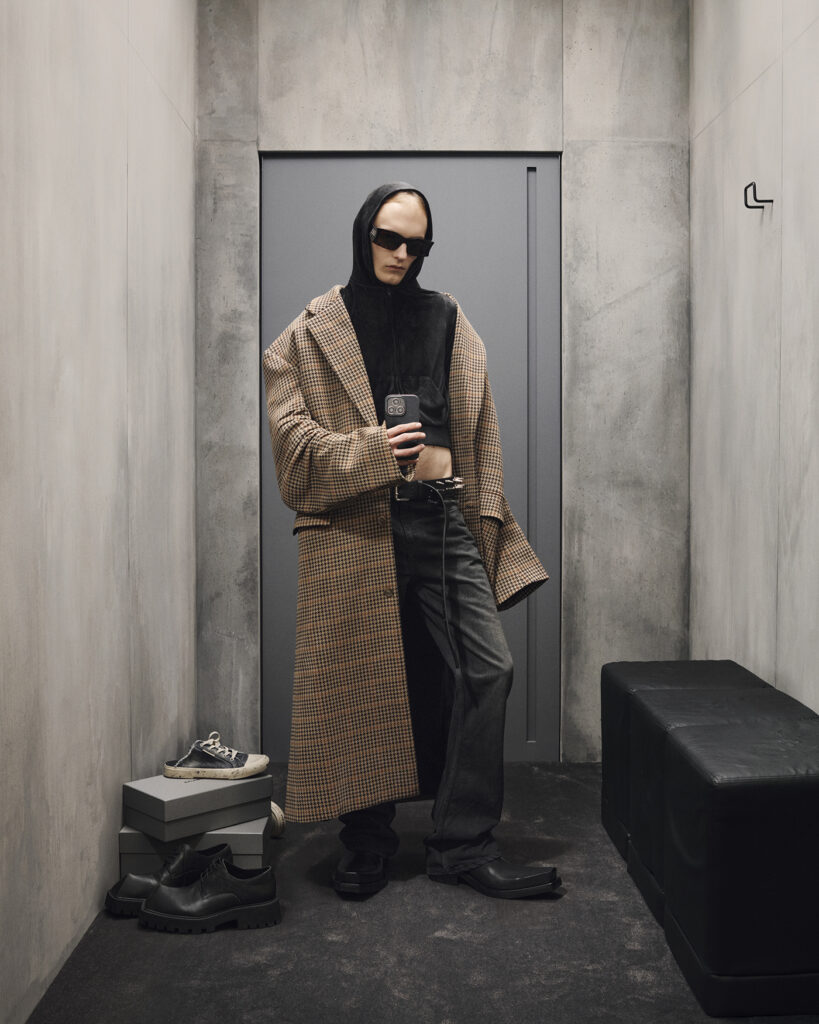 Image credit: Balenciaga