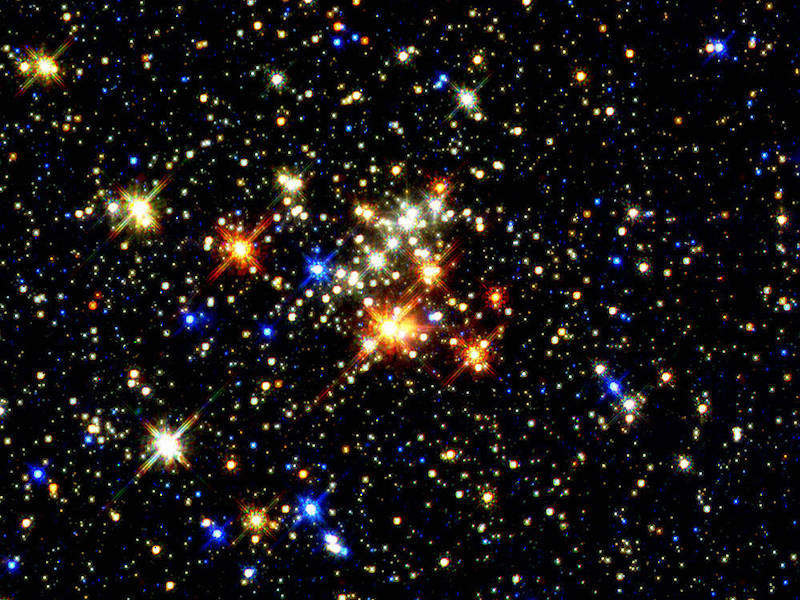 Your evolution – Your stars for June 2017
What to expect for June? We feel the effect of the Lunar Node being touched by Uranus and Saturn. At the same time interesting leaders are emerging, we feel the pressure of change. The environment is conducive to the renewal, exchange of commanders and search of calm regions in the planet to act. The turbulence we feel in May continues until October, 2017. On June 10th, Jupiter ends its retrograde movement that began in February. With the blessings of Jupiter, businesses, projects, lawsuits and again receive an extra dose of yeast for our actions on Earth. Jupiter is the great leaven of the Universe. It drives all actions.
On June 17th, it is the turn of Neptune to go into retrograde movement until November 2017. At this time, the victors will be those who are persistent. The biggest mistake, at this stage, is to abandon a project or theme, imagining that there will be no return or that the subject is already closed. It is not easy to keep up with business and personal life when we have Saturn, Neptune and Pluto retrograde. This trio rules our lives over long periods. The influence of these Planets is in the long run. It seems like a test that never ends or a lesson too long. How to deal? Persistence, consistency, patience, belief in one's own ability, and the certainty that we can not consider a matter completely dead and buried. Dealing with the choices, successes, and mistakes of the past is the challenge now proposed. The most unprepared will imagine that the Planet is upside down and that everything is wrong. The hopeful will perceive the great scenario of revolution we are going through. The warriors, by nature, will capture the opportunities to catch the best of the past and prospect expansion after June 10th. Those who see the planet Earth as a great adventure will stand firm until August 26th, when Saturn releases the ties that bind us and ends a 4-month period of stagnation. Each one will walk within their own Evolution! But there is Evolution! Learn how your SIGN feels these astral changes:
Aries
Venus enters your sign on the 6th of June. It's another time to increase incomes and improve networking. You notice lucky moments in the first week of the month and feel confident to continue with your goals. Health becomes fragile and, as you work hard, try to include rest periods. The month is prosperous and the family is happy.
Love: You care about people who are better off financially than you. This is also an influence of Venus and makes it easy of finding someone even at the moment you are negotiating. Singles have good opportunities.
Taurus
You live, until the 21st, a phase that allows you to achieve what you want in your professional life and finances. After the 21st, you remain dedicated to your work, but the greatest interest is clearly communicating your personal goals. Those 21 days are extremely important. Then by December you will be more concerned about your emotional life and your home. The health is very good and you take advantage of the last week of the month to take care of the physical body. Friends and social groups are the key to the joy of your month.
Love: Interesting moments for married and single. After the 6th, Venus enters Taurus and you will be drawing attention wherever you go. Time to love!
Gemini
You live two different moments. Until the 18th, the month goes as usual. After the 18th everything goes out of the ordinary. Mercury stirs up your professional and financial life. There are good opportunities for you to regain your status and create new sources of wealth. Your personal magnetism is enlarged and you call attention to it as a constant source of wealth. This also opens doors in the professional world. You take more care of the body and also worry about the appearance. It's a good time for health.
Love: Couples have good times because there are invitations to various events. Singles are interested in contact with people that have the same financial magnetism.
Cancer
You live a month of glory with help from Mars and the Sun. In addition to good financial opportunities, you emit a vibration of wealth. Even if it has not reached the level you desire, you will be seen by others as a prosperous person capable of generating good results. It's a happy time of your year and changes are welcome. Have the courage to seek what has been in your mind for a long time. Health is balanced and you improve the care of your body. Listen to your heart and seek happiness.
Love: Your personal life undergoes major changes and the focus is not on the heart. You are more in love with yourself and you should enjoy this moment with exclusivity.
Leo
June promises a steady pace of work, but there is great development. Things stay the way they are. You make money by traditional methods and have a few quiet days. Your good communication is essential for things to happen. Doing the publicity of your work is crucial if the results are to be accelerated. Health is in good time, somehow you live happy times because you are less anxious.
Love: there is no great activation in this sector. Your greatest interest now is to be at peace with yourself and to live a more peaceful moment than in previous months.
Virgo
Luck and success are in your month. You have increased financial resources because you have the help of Mercury and Venus. Get ready to see the highest bank account. This is the result of their commitment since January, 2017. Do not be afraid if you have to explore a new path by a stroke of luck. Some achievements will be in other regions. If necessary, travel to find what is yours. Health is unstable by the 21st. Rest because you have been working beyond what the physical body can handle. Enjoy life a little!
Love: if you have a partner, you can live some complicated times because the partner feels abandoned .. If you are single, you will not be afraid to go on an adventure.
Libra
That long awaited moment has arrived! Your professional life goes through growth and you have good opportunities even for a new job. Mars acts decisively on its professional goals and this generates money. You feel strong and determined. Friends and social groups put you in the right places. Take advantage until the 21st to accumulate the money you need for the entire month. Health gets weaker because you spend a lot of energy with the opportunities that come up. Try to rest.
Love takes place behind the scenes and you can hook up with someone from your business group, married and single should be careful not to mix work and love. There is a scenario conducive to betrayal and small romances. Avoid this to the fullest because it can compromise your career outcomes.
Scorpio
Excellent health throughout the month. You are interested in physical exercise and also want to improve nutrition. Include a physical and mental detox. It is time to get rid of the themes of the past and prepare your body for new challenges. In the profession you find new opportunities in distant locations, you often have to travel to find a new job. Everything out of reach seems more interesting this month. It's a good time to hit the finances and pay off debts. Your family goes through a prosperous time and can be of great help in resolving financial issues.
Love: You live intense sexual moments and feel love deeply.
Sagittarius
Important moment that should be observed very carefully. While there is too much energy for the work life, you can exaggerate in your attitudes. Focus on what is really important to you and try to invest your strengths at specific points. There is a tendency to disperse energy in many projects. It is a prosperous phase. Health demands rest and special care with the head and neck, the home is balanced.
Love: Couples go through a happy time and singles meet different people. They may be strangers, people with bold thoughts, who bring new information to you.
Capricorn
You live important moments right the first week of the month. Keep an eye on career opportunities and invest in the contacts you make in the early days. After that, you rely heavily on the help of partners and family members. It is not a month of great financial development, because you have health as your biggest concern. You are interested in taking care of your physical and spiritual body. Some answers to your health will be far from you. Do not be alarmed if you have to travel to visit a doctor.
Love: Special moment with chances even for a wedding. You feel the influence of Mars all through the month and find people who are successful and willing to love.
Aquarius
Get ready for a phase where you have less decision-making power. This may be good to prepare for the changes that arrive in 4 months. It is important to join social groups that broaden your thinking and bring knowledge. Note that after the 18th, you will start looking for new answers and solutions. It is mercury shaking your life. The children of the family go through the same time. Be aware of them. The last 10 days of the month are better, with opportunities for professional change and better health. It is a month with lower individual growth, but with broadening horizons.
Love: You live romantic moments and have good opportunities in new places where you will seek guidance and instruction.
Pisces
The money arrives after the 4th and so goes on for the whole month. You find new activities and have different ideas on how to make money. Financial intuition is sharpened and insights open the right doors in the profession. Your health goes through a delicate time until the 21st. Some scars from the past can hurt. At this stage, you understand everything that you have lived to this day. Professional life, career, love, gains and losses will be analyzed. Look at all this carefully and separate only the good memories.
Love: You like to feel single and free. After the 21st, live moments of greater sensuality. He does not seem so interested in clinging to someone. Passionate romances.
Astrological Footprint by ClaudiaVannini
Image Credit: NASA