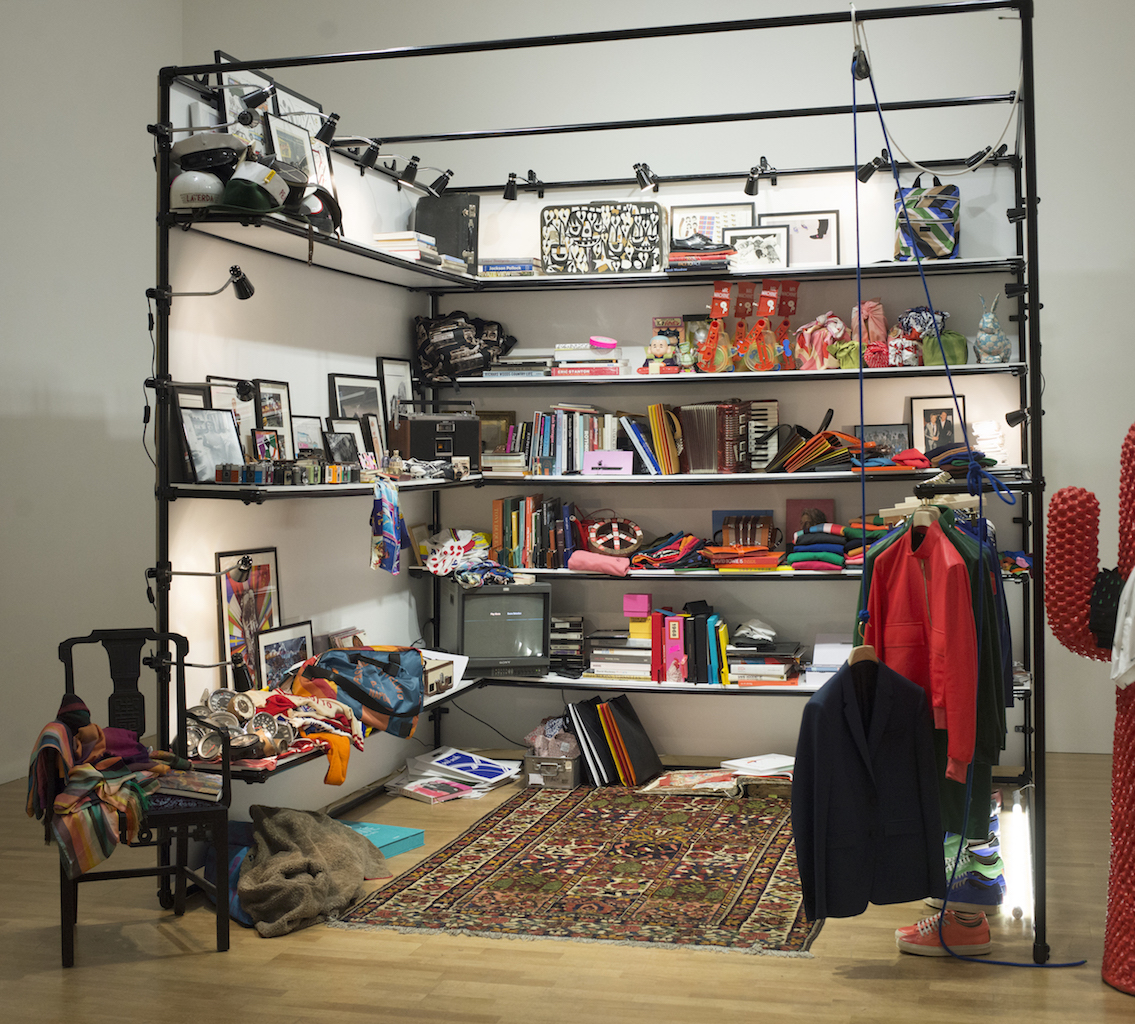 You can find inspiration in everything
For London Collections Men, Paul Smith combines something old with something new. Presenting a recreation of his first shop filled with new designs from his autumn/winter '16 collection.
In 1970 Paul Smith opened his first shop measuring just three meters by three meters. Open two days a week, assistance was provided by Paul's Afghan hound, Homer. From that small space, through lateral-thinking and the power to find inspiration in everything, Paul defined the essence of what would become a global fashion business.
For London Collections Men, the expanse of Paul's creativity is explored from within the confines of a cube matching the dimensions of the first shop. The organised chaos of the space demonstrates how Paul finds inspiration in everything that surrounds him. How the Argentine tango inspired a colourful new bag, how the pattern from the facade of hisMayfair outpost found its way onto a collection of leather goods and how a pile of cycling jerseys were transformed into a print.
The presentation takes place in Pace London one of the city's most revered modern and contemporary art galleries. A fitting setting as many of the gallery's artists have provided Paul with inspiration throughout his career. The group exhibition currently presented at Pace London features work by British triumvirate John Hoyland, Anthony Caro and Kenneth Noland. The vibrancy of Hoyland's work, an artist who Paul was personally acquainted with, can certainly be seen to influence the confident use of colour that runs deep through the Paul Smith collections.
#youcanfindinspirationineverything
Credit: PR