Swiss furniture company Vitra is bringing the legendary work of Romanian-born artist Saul Steinberg to the 21st century with a specialty armchair hand-painted after one of his most famous works. Replicating the classic Eames brand chair design, Vitra reintroduces a modern version of the influential 1950s partnership.
Steinberg began debuting art during the 1930s, when in Milan studying architecture at college he drew for the surrealist humor magazine Bertoldo.
By the time he had fled from Italy to the Dominican Republic in 1941 due to anti-Semetic laws, his drawings had started appearing in American magazines. Later that October, his first in a long line of contributions to The New Yorker magazine was published, a comedic cartoon titled "But it is half man and half horse".
Making waves in the late 40s, Steinberg's work was featured in an assortment of high-profile New York-based periodicals as well as in famed art galleries and museums.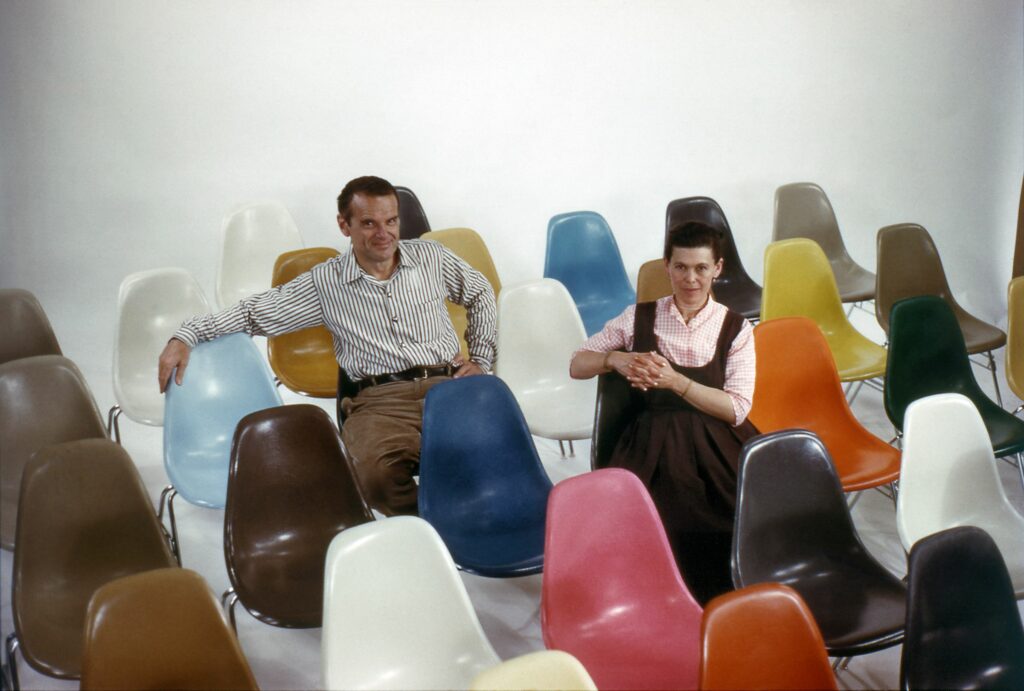 During this same decade, a couple by the names of Charles and Ray Eames were carving out their own success story, one built upon their innovative designs for chairs at the time.
The Eameses' crowning achievement, however, would be the release of their now-iconic Eames Fiberglass Chair in 1950. Amassing success from the comfort of the one-piece seat and back form, Eames soon became a household name.
During a stay in Los Angeles, Steinberg met and befriended the Eameses', eventually resulting in his visit to their office in Venice. While there, Steinberg enthrallingly doodled on the furniture, covering them with images of people, faces, and most famously, cats.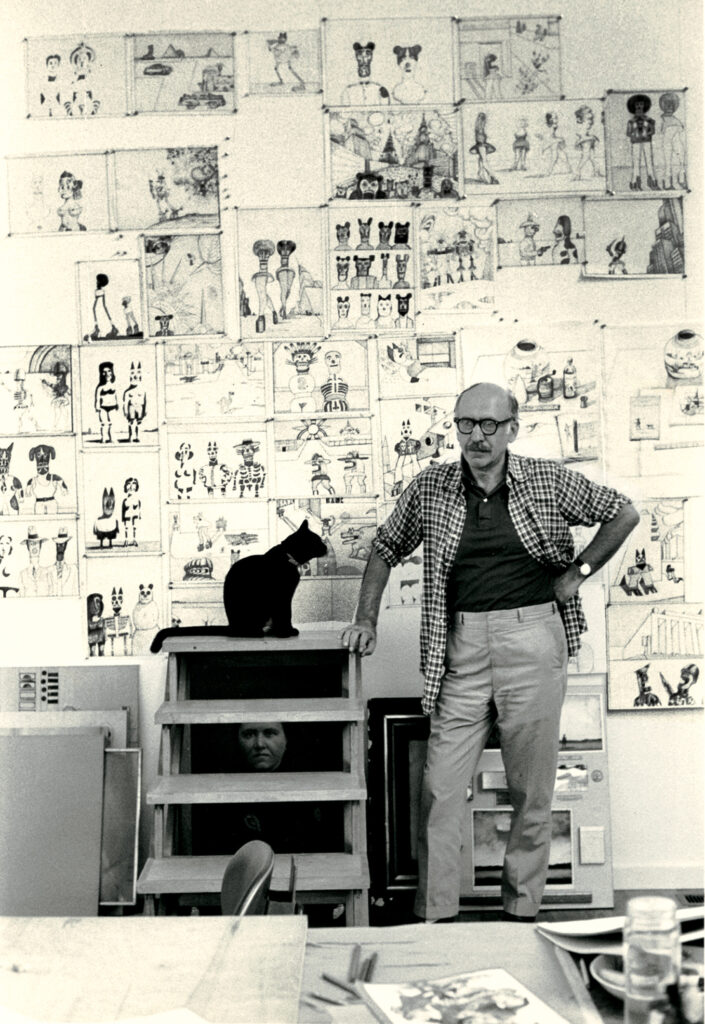 Steinberg's love of felines inspired him to draw a relaxing cat napping in the shell of an Eames armchair, his Steinberg Cat becoming a staple of his career. Currently housed in the Vitra Design Museum, it is one of two surviving armchair artworks he created.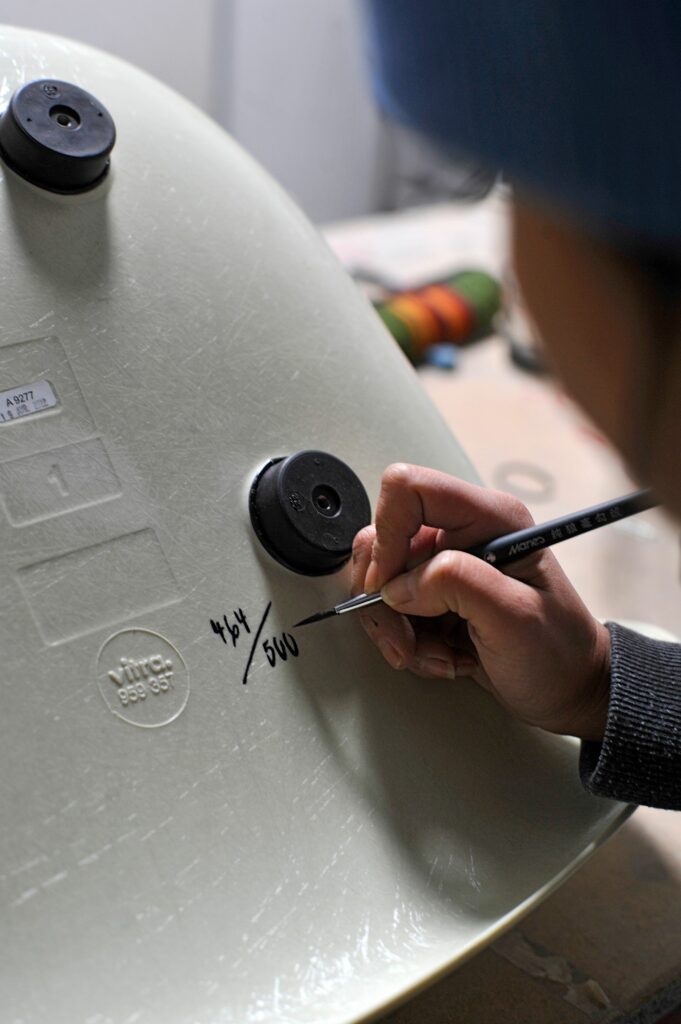 With permission from the Saul Steinberg Foundation, Vitra is hand painting the Steinberg Cat on a limited 500 Eames fiberglass armchairs, using an exact template for accuracy. Combining furniture craftsmanship with artistic technique, the piece celebrates the work of both the Eameses' and Steinberg while bringing their ideas to modernity.
The Eames Fiberglass Armchair with Steinberg Cat will be available for purchase from Vitra on June 14.
Image credit: Vitra