As most know Victoria Beckham for her simple, elegant, and sometimes overlooked fine tailoring through a range of minimalistic luxury dresses, Resort 2024 aims to dive deeper into the house and its attentive codes. Furthering Beckham's devotion to quality craftsmanship, this new pre-season collection refocuses on the complex spaces between masculine and feminine dress– whilst the garments being unapologetically uncomplicated.
Her eponymous line starting in 2008, Beckham's refined taste has continually been reflected in her brand's sophisticated style. Throughout her career, Victoria Beckham continues to push the boundaries of what a 'minimalist' brand can achieve. Exemplifying themes of fluidity, simplicity, intricacy, and strong women, this new resort line delivers an array of sharp looks.
Loosely inspired by the iconic Sharon Stone and Jodi Foster and their portrayals of strong, sophisticated, dominant, and gorgeous women in Basic Instinct (1992) and Taxi Driver (1976), a majority of the collection's looks inherit a masculine silhouette while maintaining a presence of fresh femininity in form. Through loose-fit, meticulously draped, yet functional versions of denim jackets, long overcoats, baggy bottoms, dresses, and confident blazers, Beckham defines her own version of nostalgic, feminine wear.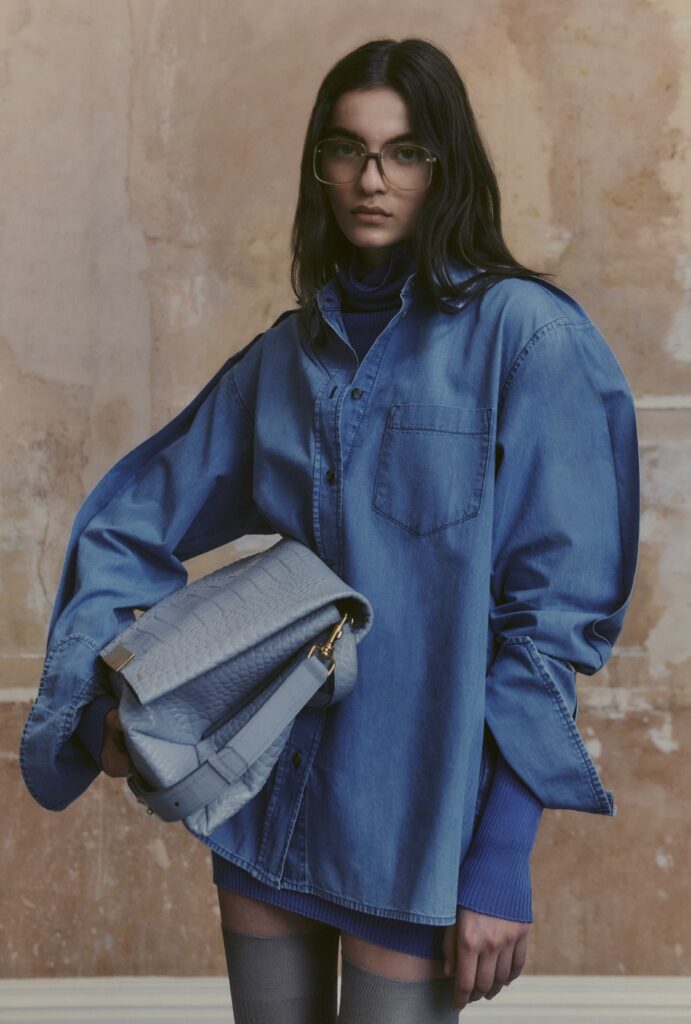 Anything from big, boxy, flowing jackets that have oversized cuffs to vintage-esque evening gowns with contemporary flare and structural tailoring, this collection offers practicality to the 'versatile essentials' enthusiast. Including more tops such as jerseys, knit sweaters, and button down shirts, the occasion for this collection is not particular, but flexible.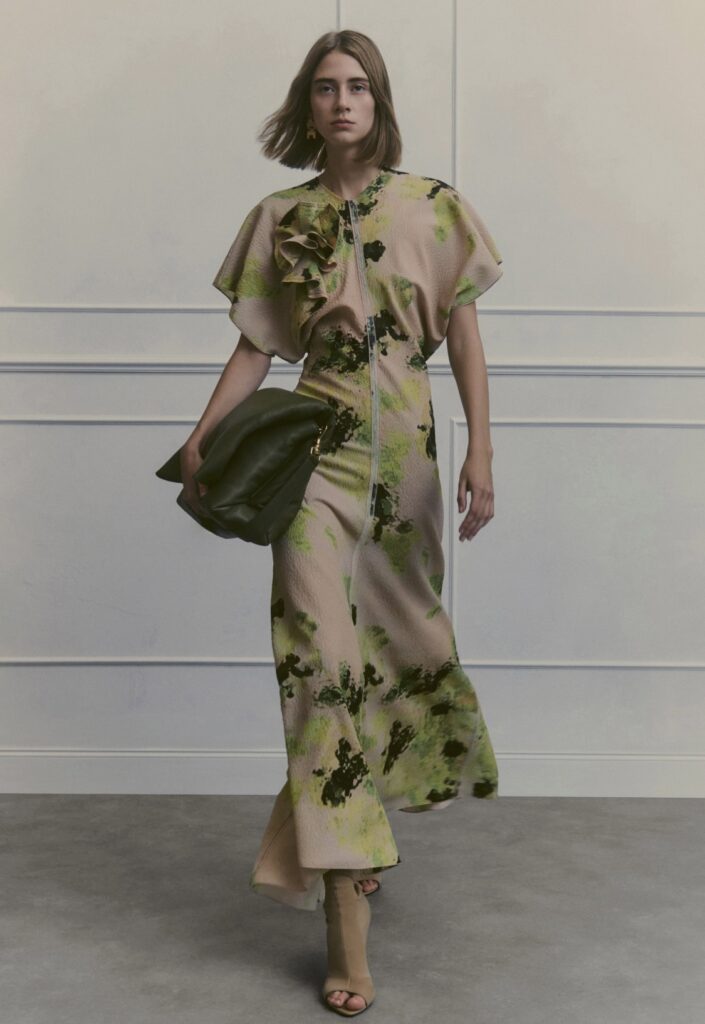 Per usual, dresses were where the Beckham house shined in this presentation. Some of the looks contained signature ankle-length chic colorful, graphic patterned dresses, whereas others included more intimate, tighter, evening gowns that demanded attention. The theme of asymmetry in Beckham's dressmaking abilities manifest through the form of new, innovative, and quirky iterations of her dresses.
Bottoms consisted of boot-cut jeans, wide-fitting straight pants and short- shorts. Accessories included oversized mega-bags, large handbags, and clutches.
The collection's color palette stays close to home with a muted, washed, light tone of various blues, browns, whites, greens, yellows, orange, pink, purple, red, and grey.
Presenting a gorgeous, sophisticated, and above all, uncomplicated, selection of cruise looks, Beckham continues to explore how simplicity can be redefined through her garments, the Resort 2024 collection effortlessly feeding into these strengths.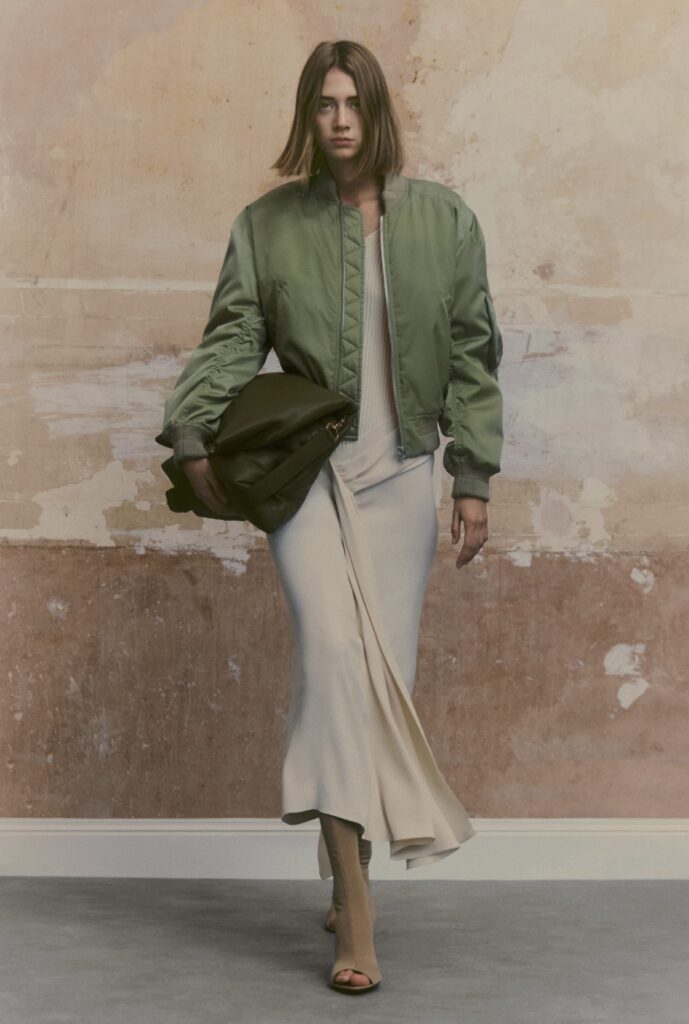 Image Credit: Victoria Beckham