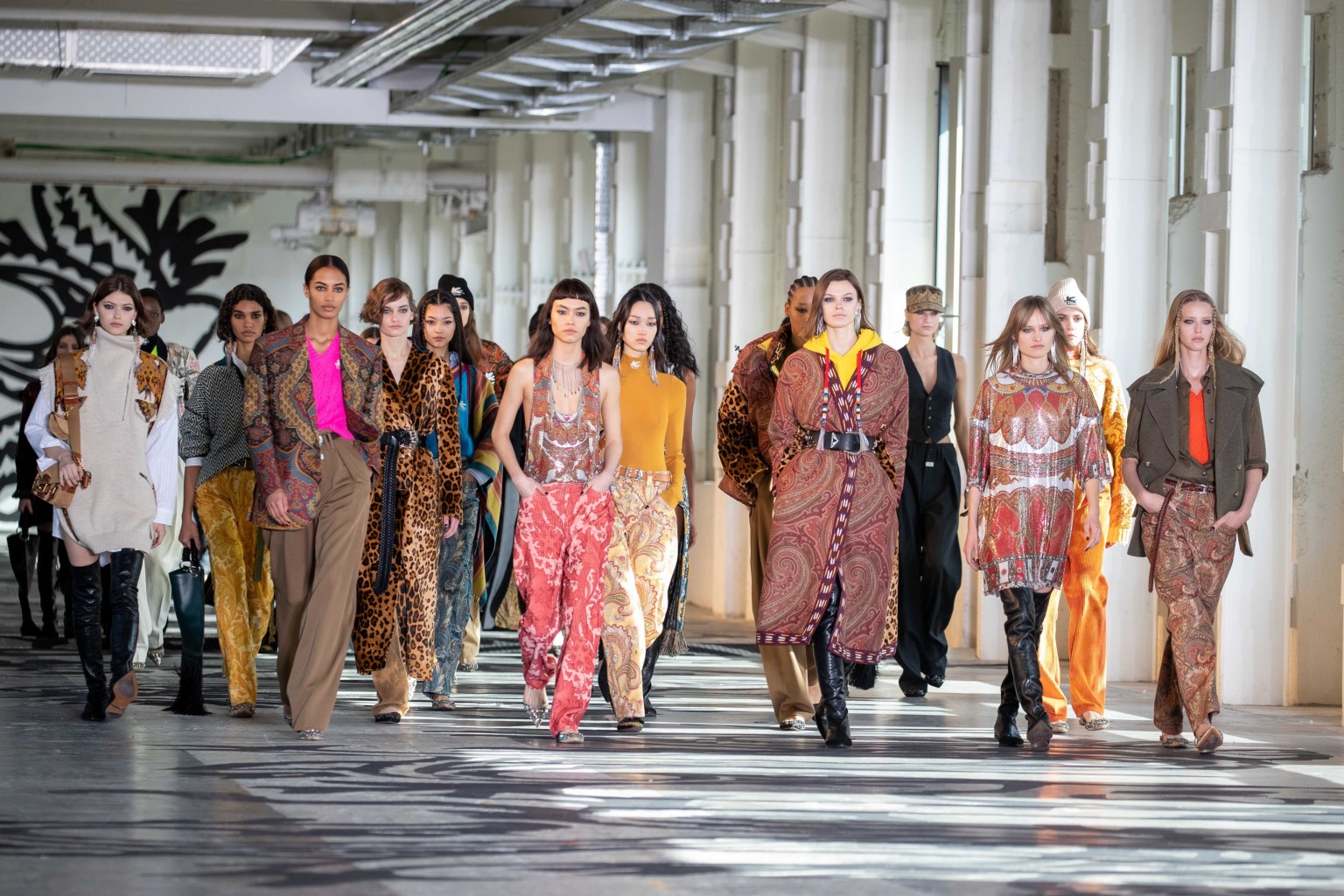 Veronica Etro presents a new image of femininity in her latest Fall/Winter 2021 Collection
Veronica Etro, creative director of the women's line of the family brand, presented her latest collection during Milan Fashion Week through the brand's social media platforms.
What immediately stands out about this collection, is the idea of an unconventional and independent woman, who loves to be comfortable in her fashion choices but does not want to give up details and uniqueness.
Inspired by the geometric patterns used in Russian ballet dresses, precious prints blend with the embroidery of the costumes that belonged to Nureyev (Russian dancer) that Gimme Etro, founder of the brand, collected over the course of more than 30 years.
Veronica Etro took inspiration from Rudolf Nureyev and Jimi Hendrix for a collection that breaks every residual rule of the shape and use of clothing. By also paying homage to the creative freedom from which its history is born.
From this, Veronica Etro took the ability to break the rules. In fact, for a womenswear collection, her main inspiration came from the wardrobe of two men. Rudolf Nureyev was a very complex man: he was not simply a dancer, nor banally the only reincarnation of Nijinsky: he was a demigod superhero who transformed the step «en l'air» not in an elevation but a flight (unforgettable and even moving his «Ronde de jambe en l'air» ).
Jimi Hendrix was a musician who went beyond music because he created a new aesthetic. He composed his pieces by transcribing the music of George Frideric Handel and transforming it into his wonderful symphonic rock that was then taken up by Prince.
It's very clear how Veronica Etro has obtained from these references a winter collection of Etro that broke the rules of the "fashion norm".
Especially since this year spent at home taught everyone that there are no more rules but many exceptions even in the way we choose to dress. «I wanted a precious collection for a woman who lives her daily life and who chooses to leave her comfort zone» says Veronica Etro.
Photos: Courtesy of Etro