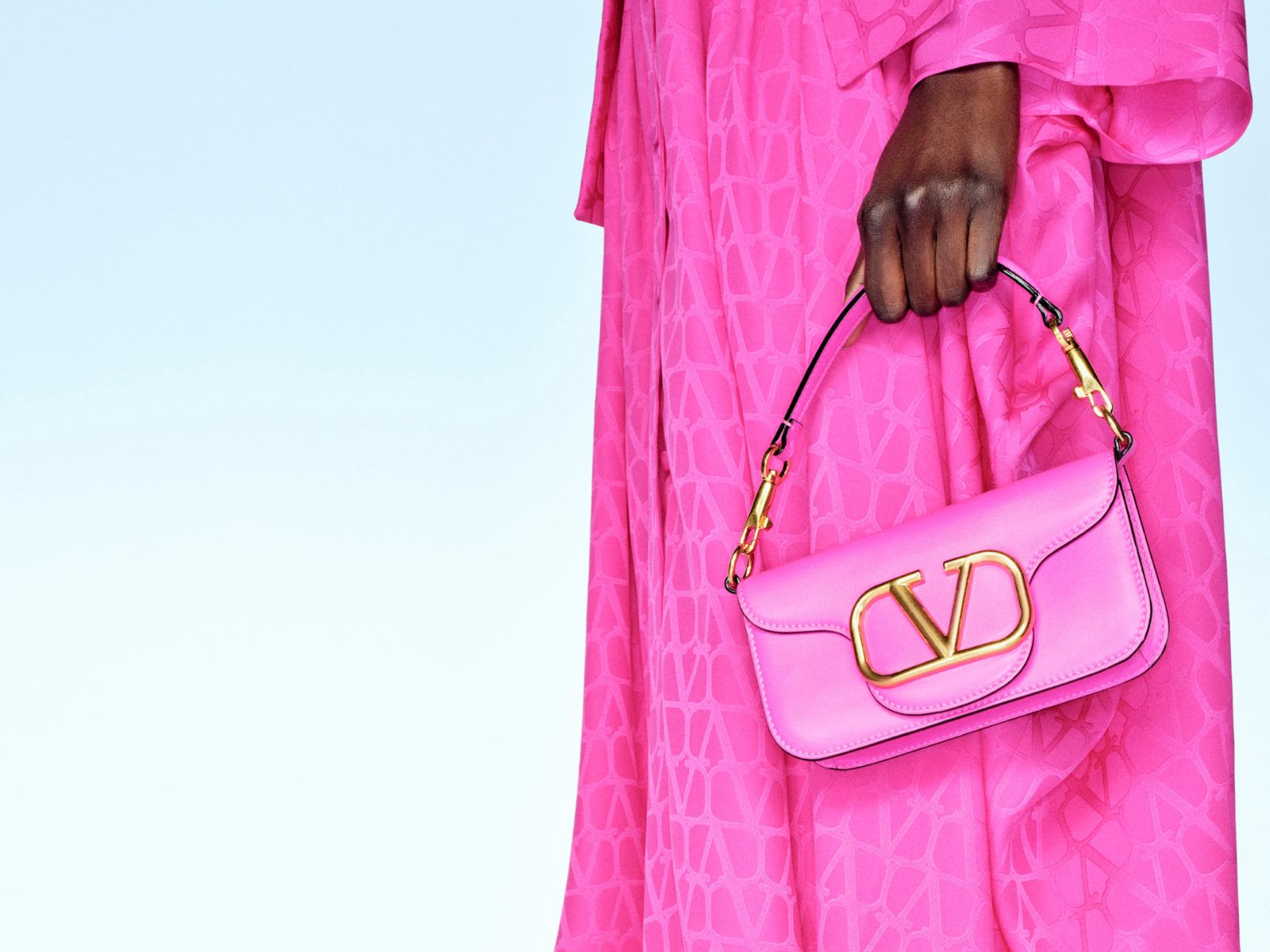 Valentino Redefines a Sophisticated Wardrobe with their Pre-Fall 2023 Women's Lookbook
What is it that determines a sophisticated wardrobe? Valentino, through their newly presented 'Urban Riviera' cruise-inspired collection, glorifies the value of having rich and limitless combinations as a token of timeless, elegant style.
Drastically differing from the house's recent Fall 2023 Ready-to-Wear show that reflected sophistication through formal black-tie dress, this women's collection is a more diverse approach to a respectable wardrobe.
Styling the varying aesthetics of 'Urban Riviera,' this collection is cruise-inspired; resort or cruise modeled collections typically are inter-seasonal and for travel, holiday wear. This Italian coastline derived world of Valentino empowers their customer to find their own individuality on board the brand's thematic cruise.
Wardrobe Modularity is the key term appointed to this season's looks. Presenting a multitude of seemingly sophisticated yet engaging combinations of formal forms gone contemporary, this season is pleasing to the eye for its consistently styled colors and textures.
Skirts stole this Pre-Season as the star, elevating and exciting each accompanied top or outerwear by showing up in a wide variety of styles, lengths, textures, and shapes.
The collection utilized anything from the identifiable Valentino red or pink, to shiny embroidery, stripes, animal print, bows, Denim Chambray, polka dots, or returning to the Toile Iconographe pattern. All the differing aesthetics are bold, yet pleasingly synchronous with their paired outfit.
Featuring an array of 'cruise' wardrobe staples such as blazers, knitwear, and jackets, Valentino communicates their world of new sophisticated taste. As the daywear remains more flowing, playful, and bright, the evening dresses are darker and more sensual.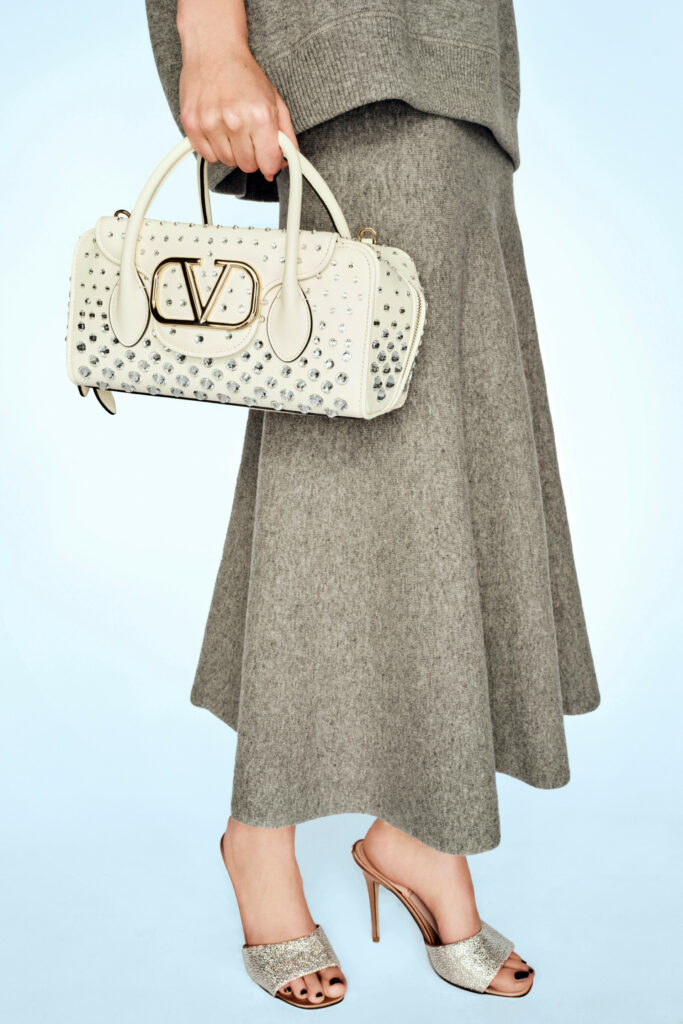 Though, the accessories and ornamentation is where this collection takes an enticing turn. With a respectful ode to the Maison's period of 'Rockstud Empowerment' more than a decade ago, the collection featured a new silhouettes and variations. This homage generated the new Garavani Rockstud23 bag and alternate Garavani bag models: the ballerina, the Locò, and the Letter.
Sunglasses and jewelry reflected nonchalant coolness, unpretentious glamor, and high-street luxury. The collection also included a new shoe, the Garani Nite-Out.
The collection's balance of feminine flow and daring shapes found in conversation between the clothes and accessories, provides a sense of attitude that enables the garments' versatile style.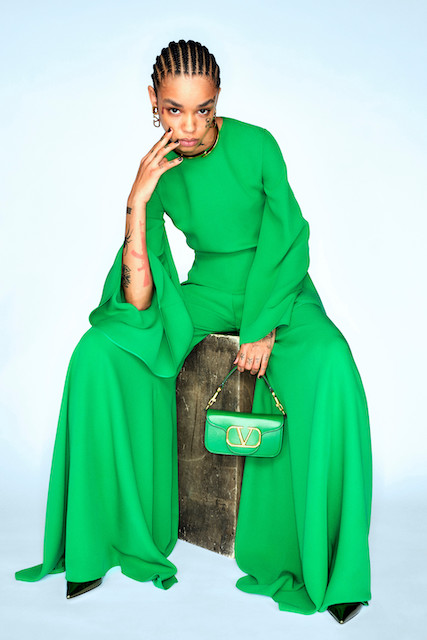 Image Credit: Valentino