Urban Survival Kit – Solid Homme's Solution to Surviving an Urban Jungle
In uncertain times, city life continues to be relentless and unforgiving. Thriving (or even just surviving) demands adaptability and resilience. With the help of South Korean contemporary menswear brand Solid Homme, we will help you hack your way through this modern jungle. The journey will be tough but, if you're lucky, you will come out in one piece.
Let's make our expedition London.
Herds of cars, swarms of commuters, the air thick with the smell of exhaust fumes. Travelling is heavy going. Making headway means going on foot. So, we start with that vital piece of kit – shoes.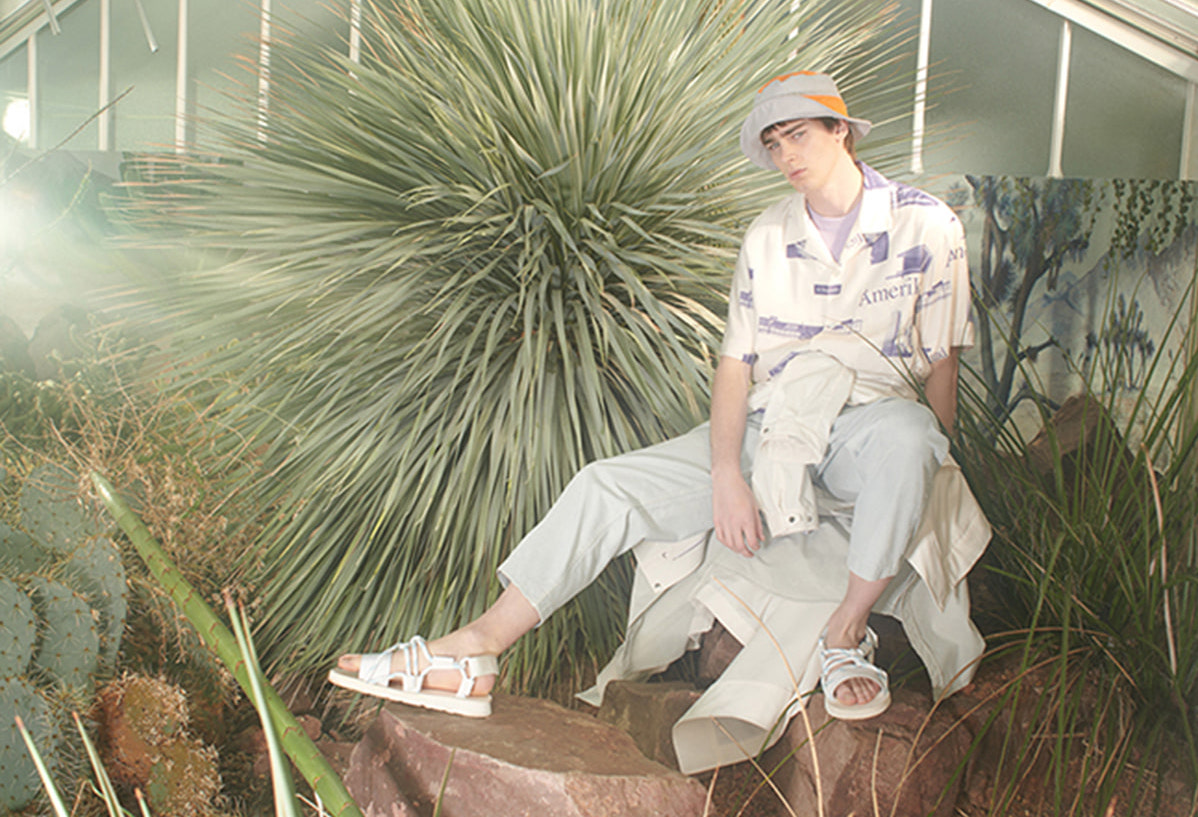 They should be comfortable, durable but without forgoing style. Solid Homme have the perfect solution; their Black Embossed Sneaker. The thick phylon sole and 100% leather upper offer robust quality yet with a sleek and minimalistic silhouette. Go for the black – trekking around London in white shoes will eventually mean owning a black pair anyway.
In England, the weather remains unpredictable. Be ready for scorching sunshine, monsoon rain or anything in between. Pack a pair of shorts and trousers. For steamy heat, a pair of the well-fitted, lightweight Black Wool-Blend belt shorts. For the torrential downpour, their Black Cargo trousers.
The same versatility applies for your top half. A good base layer would be the White Cotton Logo Printed Back T-shirt paired with their bright green layered hoodie.
An expedition means having the best equipment, preparing for the unexpected – and looking good!
So kit yourself out with Solid Homme.


Credit: Solid Homme