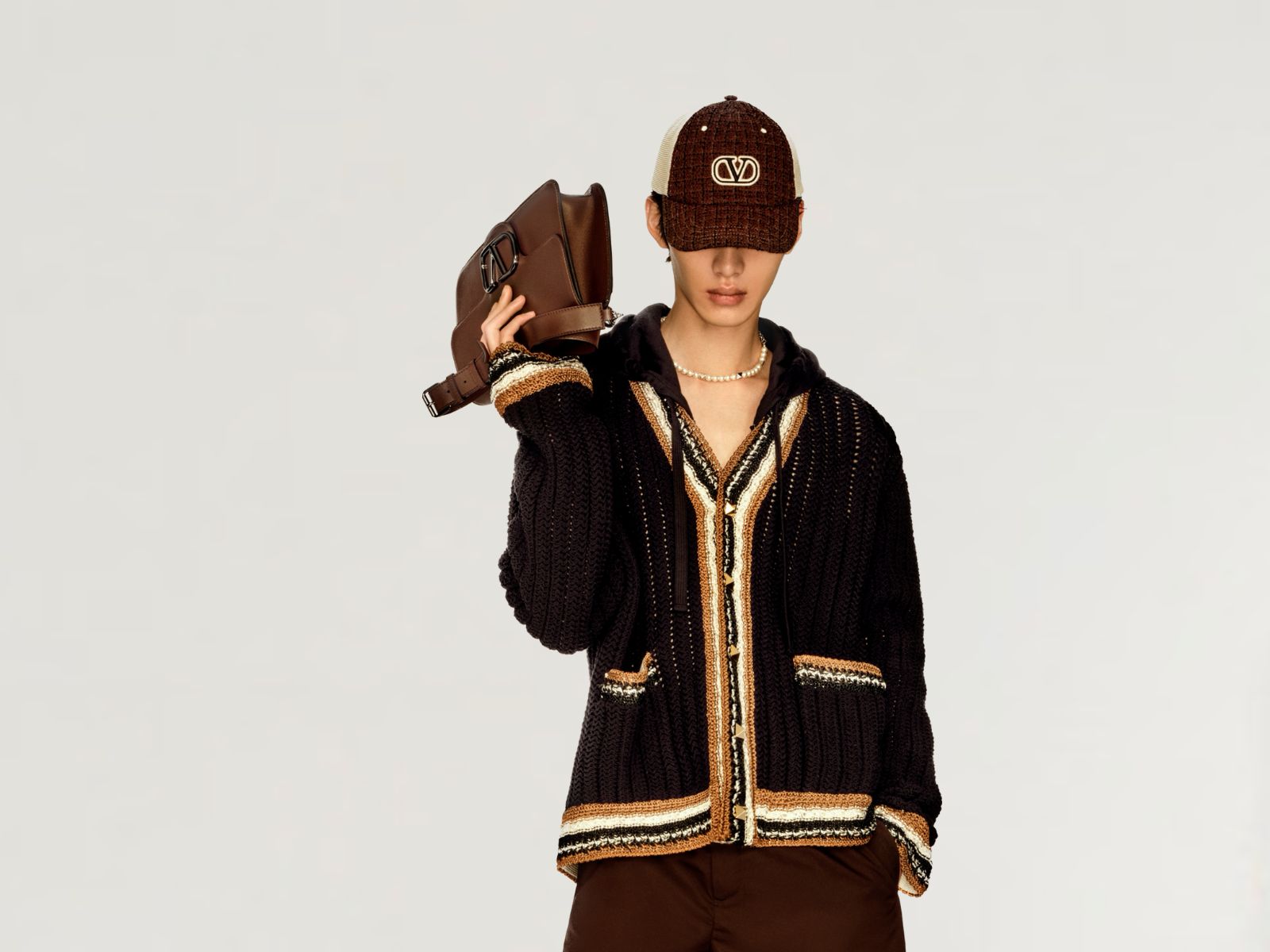 Urban Riviera: Valentino Men's 2023 Pre-Fall Collection
'Urban Riviera' is the theme and spirit for Valentino's newest Pre-Fall demonstration. The collection represents themes of limitless individual style freedom, combination, and diversity, as a sign of sophistication and intelligence.
In classic cruise fashion, the show imagines looks to be found on-the-go traveling, or relaxing on the coastline. Rather than a fashion show, this year's lookbook explores the celebration of individual style through a vision for what the contemporary Valentino man can look like.
Valentino has always been built on a foundation of poise, worldliness, and sophistication. Founded in 1960 under Valentino Garavani, the letter "V" brand motif became a symbol not only for the elegant house, but for the luxury brand space in general, cementing the brand as highly prestigious.
In this collection of versatile essential wear combinations, the house– under Pierpaolo Piccioli since 1999, introduces the "V" again through the brand's new lens. Not as easily recognizable as the paired vibrant Women's collection, this presentation of the Valentino Men's 2023 Pre-Fall looks is appropriately understated, classy, and stylish, on trend with the recent fascination for 'quiet luxury.'
The newly instated Toile Iconographe pattern from this year's Spring/Summer Collection made its return for Fall in dark outerwear pieces. This pattern, although sporting the "V" symbol, is not as identifiable nor flashy as it's predecessors, especially due to it's linear and geometric design which accompanies the forms nicely.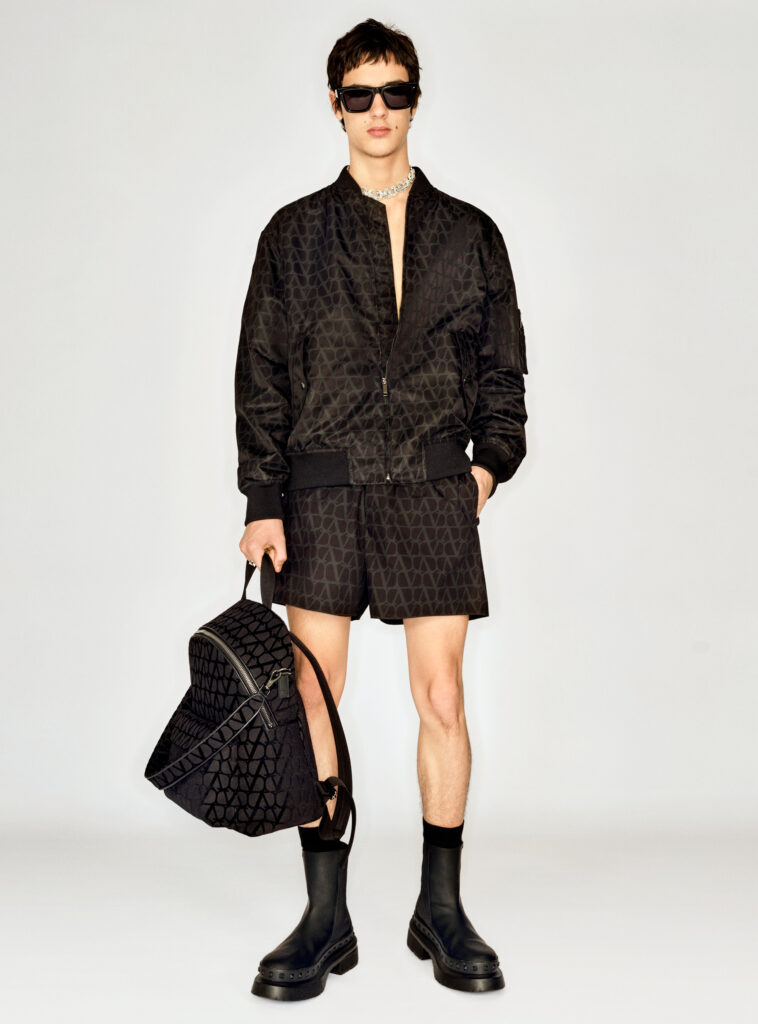 This shift in rebranding of symbols and decline in logo mania has been emerging in fashion for seasons past and Valentino seems to be right on time to appeal to the 'quiet luxury' trend.
Aside from the Toile pattern, the collection primarily showcased solid neutral tone colors, with the exception of the Valentino uniquely bright 'Pink PP' shade, denim, and a few floral graphic button ups. The bottoms consisted of almost exclusively above the knee shorts, and wide or straight fitting pants.
Tops and Outerwear remained form-fitting and relaxed, with various jackets, sweaters, sheer/mesh layers, button-down long sleeves, hoodies, and an abundance of blazers. The culmination of diverse, wearable, and subtly luxurious Men's wear styles, composed a safe-looking yet strong-delivering collection.
Similarly to the Women's wear collection, the Men's lookbook featured 'RockStud' style baggage, alluding to the brand's iconic style from over a decade ago. This, as well as the inclusion of sleek sunglasses and large "V" bling-style jewelry, pairs nicely with almost any of the looks in the collection.
The accessories, just as much as the garments, are representative of Valentino's mission to provide an array of sophisticated looks that can be diversified and timelessly interchanged.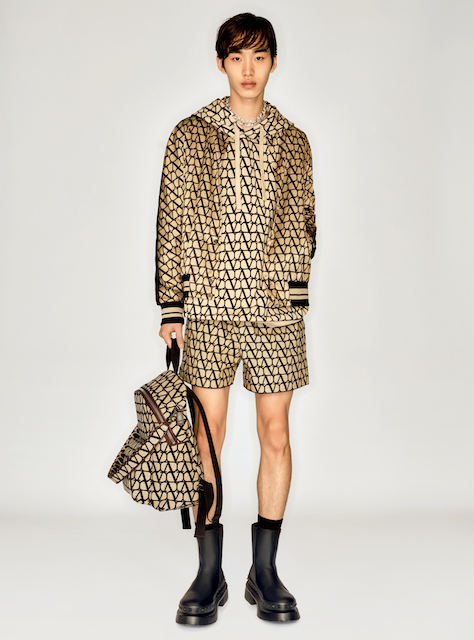 Image Credit: Valentino