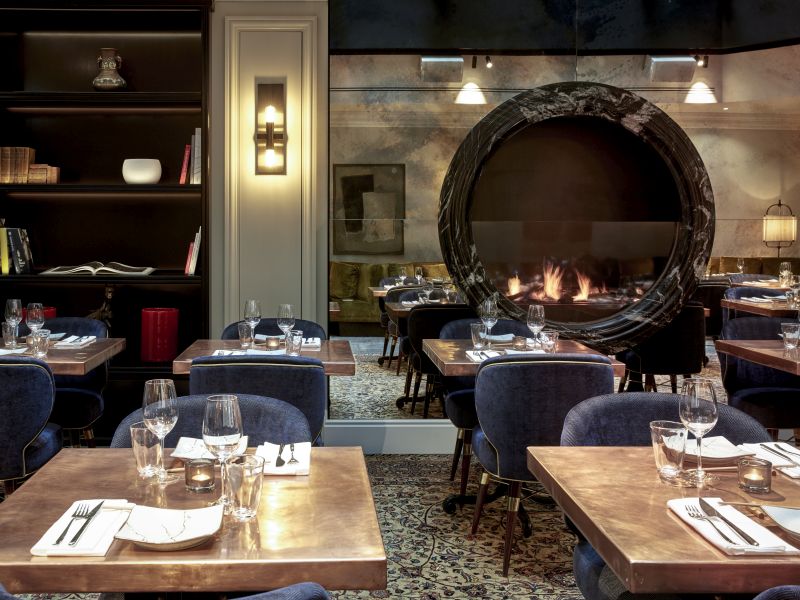 The new place to be in Hamburg – Sir Nikolai + IZAKAYA Asian Kitchen & Bar
Welcome, Sir Nikolai
Second SIR hotel in Germany opens in Hamburg // 94 rooms and suites, a spa, and
IZAKAYA Asian Kitchen & Bar
Hamburg will see the opening of Sir Nikolai, the fourth SIR hotel. In a historical 'Kontorhaus', a former warehouse typical for the city, and located by the Nikolaifleet, one of  the inner-city canals, Sir Nikolai will combine all aspects of an authentic Hanseatic: The  passion for exceptional quality down to the smallest detail, the knowledge of one's own roots,  as well as the laid-back open-mindedness, reflected by someone who has travelled the world.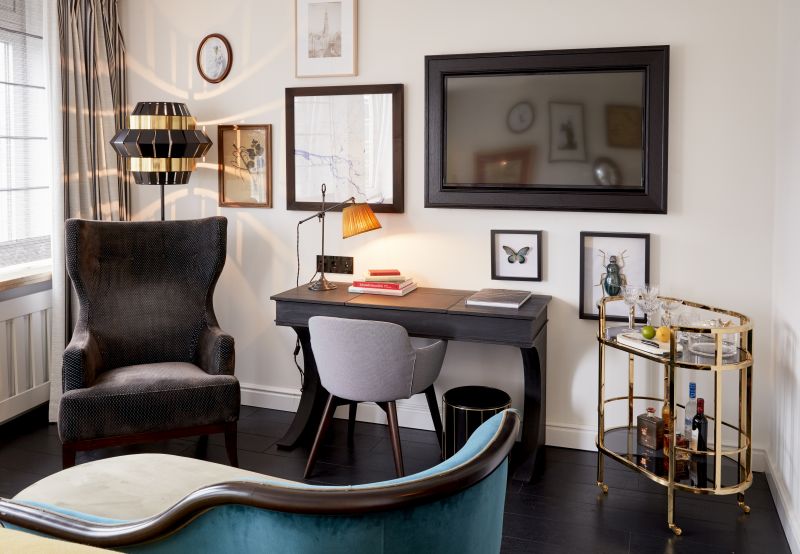 "Today, exceptional quality and service is a given. With SIR hotels we go beyond the surface  and create meaningful connections between our guests, our hotels and the city they are  visiting. Through personal relationships and collaborations with people from the local music,  design, art and culinary scene, we will offer access to Hamburg's creative side streets," says  SIR founder and owner Liran Wizman.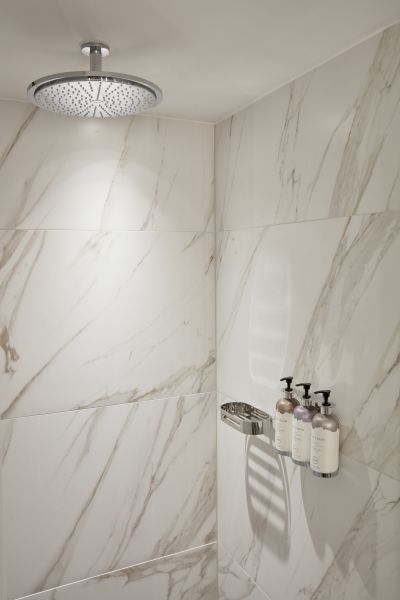 Perfectly located in the Old Town, within walking distance from the city centre, the
'Speicherstadt' warehouse district and the 'HafenCity' dockside area with the newly opened  Elbphilharmonie, Sir Nikolai features 94 rooms and suites, a library, 'The Patio' (an atrium  with an open fireplace), and a spa overlooking the Fleet. Renown and Amsterdam-originated  restaurant IZAKAYA Asian Kitchen & Bar will set new standards in the city's fine dining scene.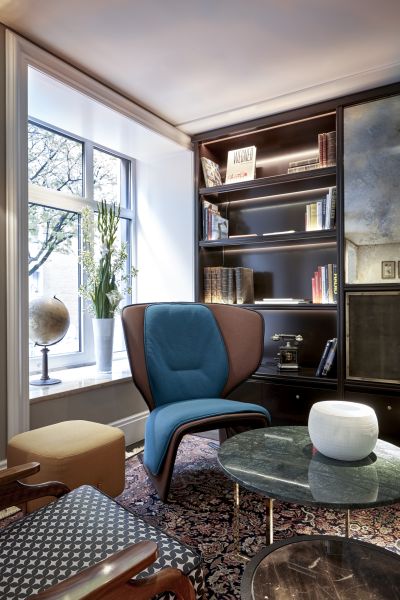 Award-winning, Amsterdam-based design studio FG Stijl transformed the old Kontorhaus into  an elegant yet modern space, with elements paying homage to the city, combined with custommade designer furniture, vintage pieces as well as curated, changing art-work from local galleries.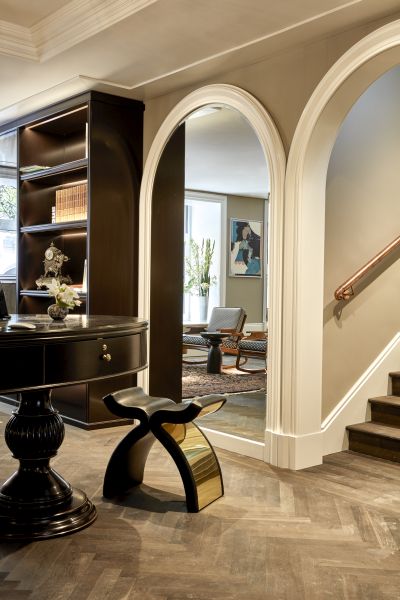 Rather than entering a classic lobby, Sir Nikolai's guests are welcomed into a library with an  open fireplace, large bookshelves and a cosy lounge area. From the adjoining atrium The Patio with an open fireplace and a retractable glass roof, The Entourage Group's IZAKAYA Asian  Kitchen & Bar takes center stage and extends all the way to two sun terraces above the  historical 'Fleet'. All areas flow into each other and offer intimate seating corners, a large  wooden communal table, a 360-degree bar serving rare types of Sake or home-made Shochu,  and a private dining area for meetings or events. The menu features fresh sushi, sashimi and  other exquisite delicacies, prepared on a traditional Robata-grill or in a Hibachi-fire bowl.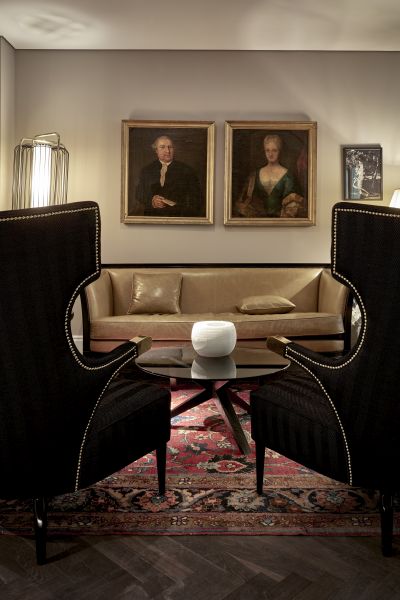 The 94 rooms and suites – also designed by the Dutch design duo FG Stijl – are elegant retreats,  furnished with cosy Queen and King Size Beds, chaise lounges, armchairs and working desks  in a palette of emerald colours from mustard to petrol. Curated art work from historical  photographs to old nautical charts reflect the city of Hamburg, complemented by the sweeping  views of nearby St. Nikolai Church or Hamburg's City Hall.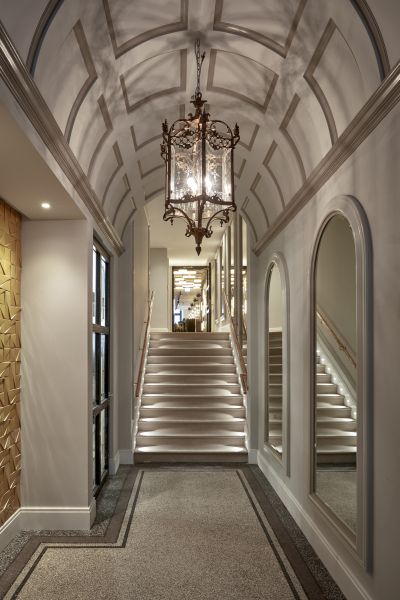 A well-deserved time-out after a long meeting or shopping day is guaranteed at the 300 square metre spa in the lower level, complete with pool, sauna, steam bath, fitness and three  treatment rooms, opening in the second half of 2017. Thanks to floor-to-ceiling windows, all  areas, including the sauna, offer unobstructed views of the river.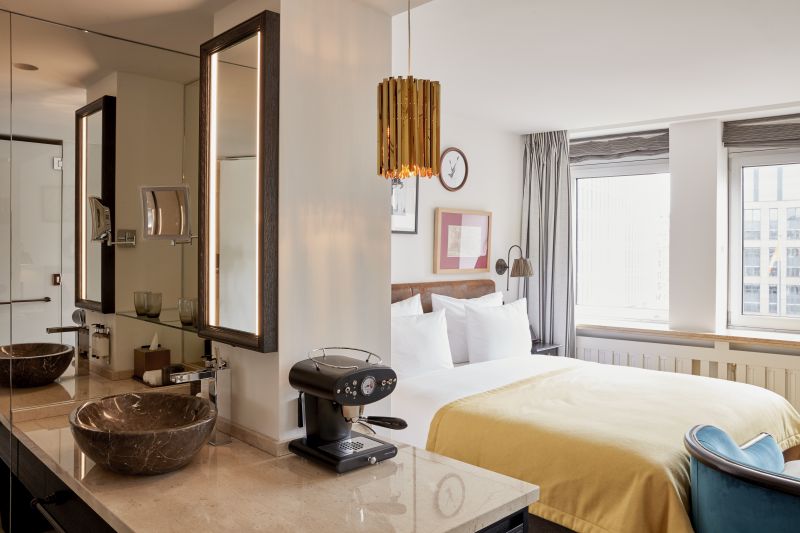 Following the openings of Sir Albert in Amsterdam (2013), Sir Savigny in Berlin (2016) and
Sir Adam in Amsterdam (2017), Sir Nikolai is the fourth SIR hotel and the second in Germany.  All SIR properties cater to those who are looking for authentic stories and distinctive locations.  Each hotel curates and combines historical buildings, distinctive interior design, and  entertaining programming that embraces the local community.
Address: Katharinenstraße 29, 20157 Hamburg, www.sirhotels.com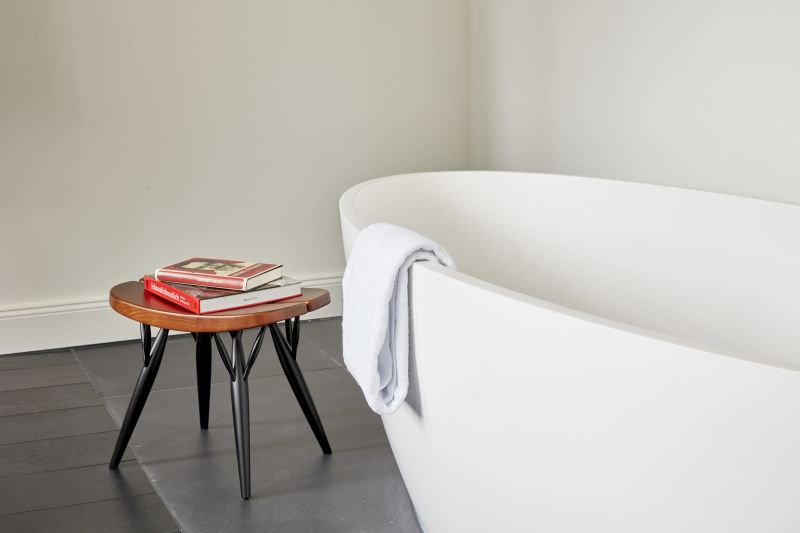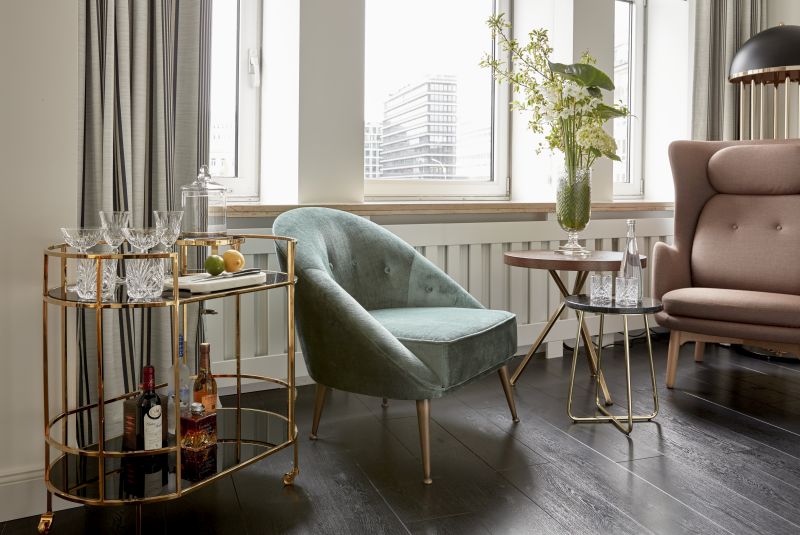 ---

IZAKAYA Asian kitchen & bar
Hamburg has a new restaurant hotspot to look forward to:
The new IZAKAYA Asian kitchen & bar will open its doors in Spring 2017.
Those fascinated by innovative culinary concepts have a new place to get together at a fantastic location directly by the Nikolaifleet canal. IZAKAYA presents modern Japanese cuisine with South American influences – it's an outstanding shared-dining concept that will suit the cosmopolitan nature of Hamburg. Behind this inspiring idea are renowned hospitality entrepreneurs Yossi Eliyahoo and Liran Wizman, founders of Amsterdam-based 'THE ENTOURAGE GROUP' and the group's managing director, Stephanie Pearson. The Group has already celebrated multiple successes including Amsterdam restaurants MOMO, MR PORTER and THE DUCHESS, and international brand THE BUTCHER, with five locations in Amsterdam and the recent opening in Berlin. IZAKAYA Amsterdam opened in 2012 and has become a firm favourite of locals, celebrities and the international jet set crowd.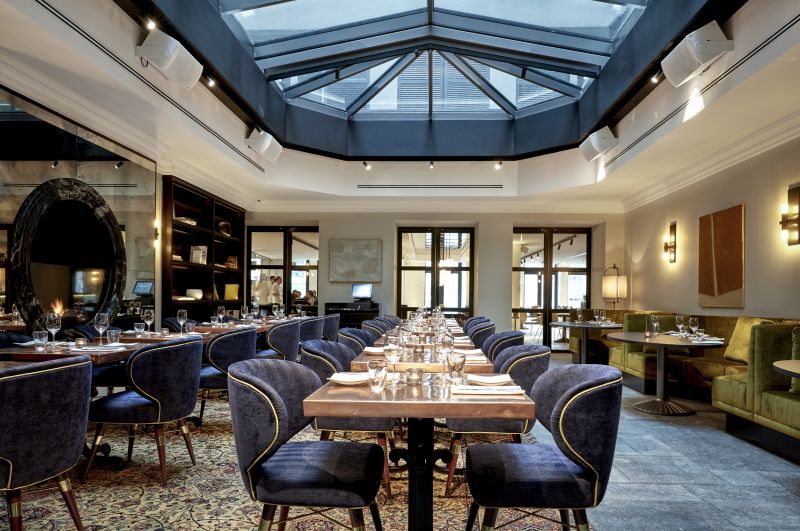 Yossi Eliyahoo of THE ENTOURAGE GROUP says; "IZAKAYA is a contemporary dining experience where extravagant Japanese cuisine meets Peruvian flavours. Authentic elements are given a contemporary twist when combined with creative technics. This is not only presented in the menu but throughout the whole concept. It's the essence of IZAKAYA; authentic yet never traditional. We are extremely proud to introduce the concept to Germany with the opening of IZAKAYA in Hamburg, and soon to follow, in
Munich."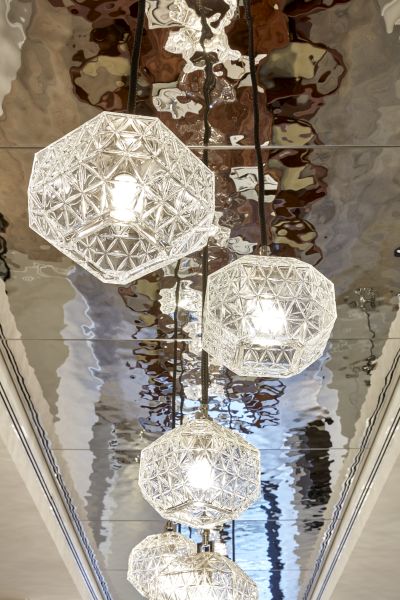 IZAKAYA cuisine and drinks
Time-honoured techniques blend together with innovative signatures, with spectacular dishes as the end result. Executive Chef Hariprasad Shetty composed a sophisticated menu of a variety of small, unconventional dishes and specialities of the Robata grill, always daring the guest to try something new. As in Amsterdam, the traditional robata grill will also be at the heart of the restaurant in Hamburg, where guests will be able to watch the chef prepare their selected culinary sensation directly in front of them. Guests can also expect further highlights in the form of specialities from the hibachi 'fire bowl' – a Japanese small hot plate – and of course, what would Japanese cuisine be without sushi and sashimi? Exotic spices play a particularly important role here, paying homage to the historic building right in the Hamburg Altstadt, a former warehouse for seeds. Also featured is a sophisticated menu of Sakana, a variety of small dishes that are perfect for sharing. The unique culinary concept involves serving the different courses on small plates one after the other so that everyone gets a chance to try something
they've never had before, and the discussion afterwards is part of the experience!
IZAKAYA is best translated as 'pub' – a place deeply rooted in Japanese culture. The word 'sake' can also be found in the name, so it's little surprise that in addition to the selected wines and first class cocktails, the 360° bar also offers rare high-end and high percentage rice wines as well as house-infused tonics made with traditional, house-made shōchū as a base. Drinks can also be enjoyed on the two terraces which look out onto the Fleet canal.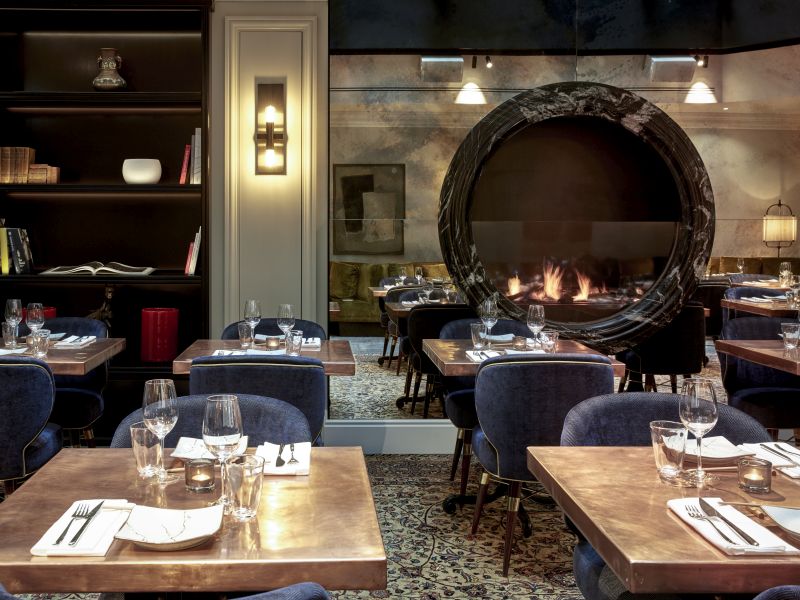 IZAKAYA innovation and design
In perfect keeping with the innovative gastro concept is the extraordinary design by Design studio FG Stijl. IZAKAYA is located on the ground floor of the new boutique hotel Sir Nikolai. Upon entering, the eye is drawn subtly to the restaurant towards the back of the former kontor building, where the brushed steel ceiling takes on a flowing, water-like form making guests feel as though they were gently floating.
The open areas on the ground floor appear to merge together, also adding to the distinctive style of the hotel. An open kitchen allows for theatrical viewing of the chefs preparing dishes, while seats at the bar provide a further option for diners to be at the centre of the action. And not forgetting the dining area in the building's former courtyard, the Patio, where the glass roof can be opened, giving guests the impression of dining under the stars.
http://www.izakaya-amsterdam.com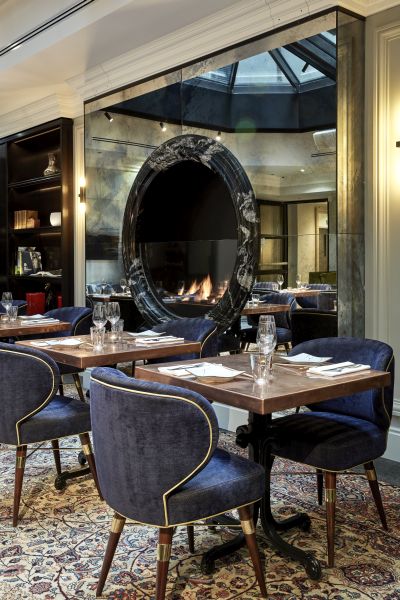 Credit: Sir. Hotels & Izakaya