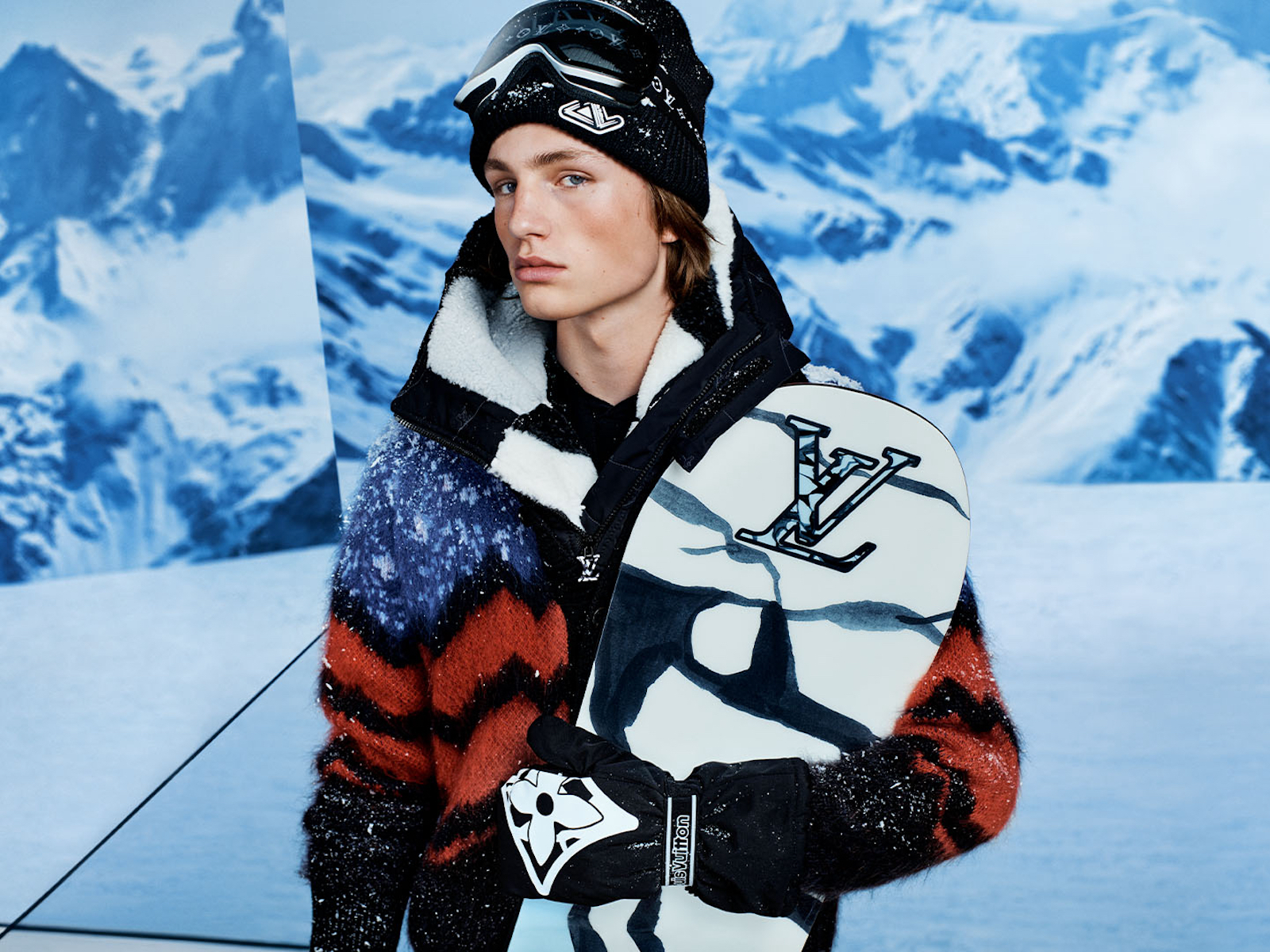 The New LV Ski Collection : A Dynamic Winter Wardrobe
Whether it be shredding the Alps or having a December's night out, Louis Vuitton is gearing up with their Winter 23-24 collection.
Down-filled jackets and polished parkas embraced the monogram and Louis Vuitton signatures. Each jacket is carefully crafted with strong and flattering silhouettes in mind.
Accessories enhance each look with a visible warmth, long scarves patterned with LV medallions – both tonal and color-blocked – in sumptuous wool, and shearling collars that hug the neck. Louis Vuitton leans into the full ski universe by introducing a snowboard featuring glacier grey pattern and a pair of Monogram skis, available in 3 sizes, each with a bold red underside and handmade in the French Alps.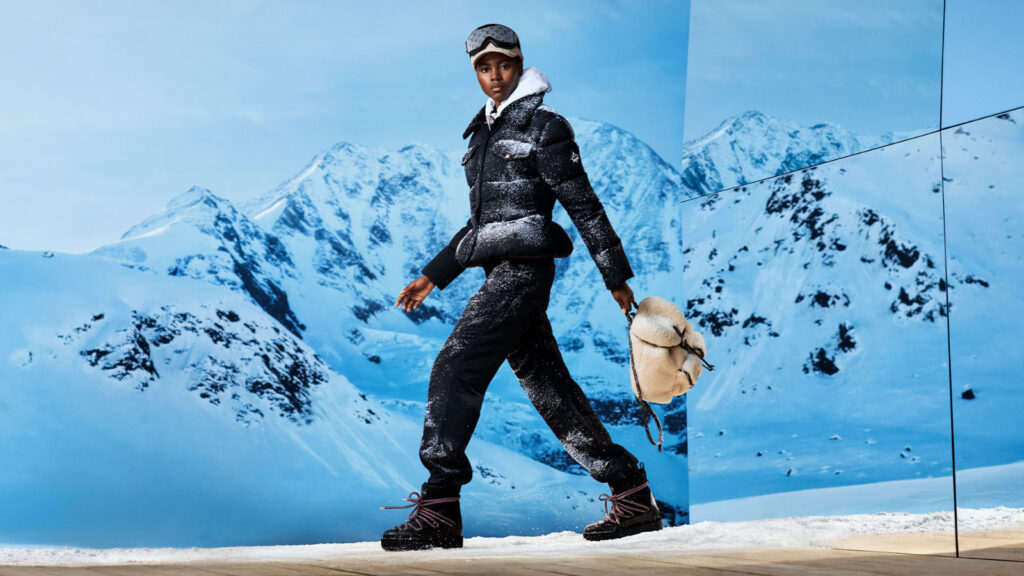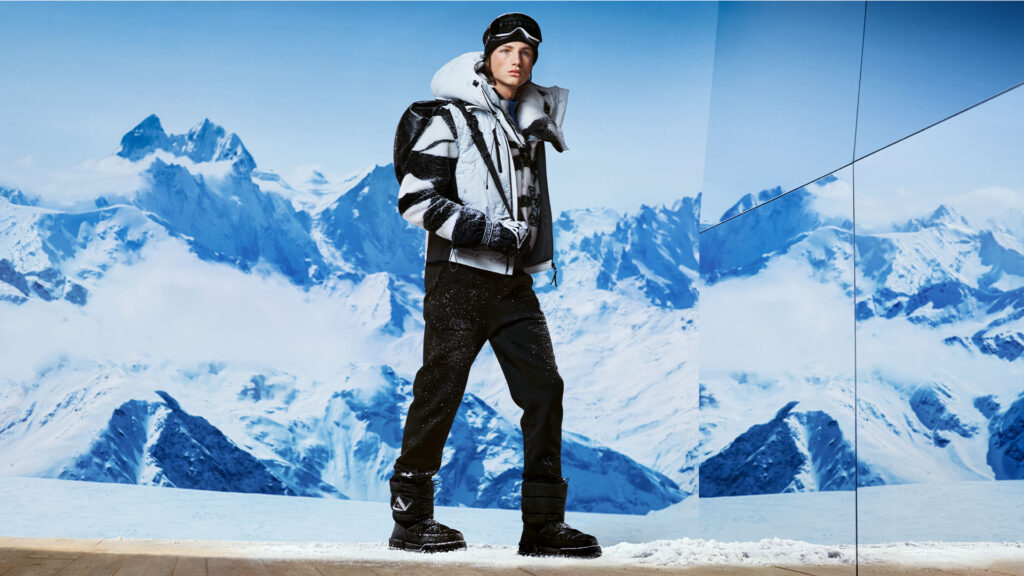 Throughout the collection, a harmony of textures is apparent, each speaking for themselves thanks to an intentionally selective color palette. From the LV Ice embroidered quilting on the calfskin leather trousers, to the opulent appearance of the shearling coated accessories, each piece plays with texture its own meticulous right.
Styled by Marie-Amélie Sauvé and photographed by Ethan James Green, the collection images immerse viewers against an appealing backdrop of snowy mountains. Similar to Louis Vuitton's Spring/Summer 23 campaign, also styled by Marie-Amélie Sauvé, this collection feels like a playful extension of creativity while maintaining the sophisticated image of the brand.
Spanning ready-to-wear, leather goods, shoes and accessories, Louis Vuitton has thought of everything one could need to ski the powder slopes in style. This season's collection provides the versatility to curate looks for a timeless winter wardrobe.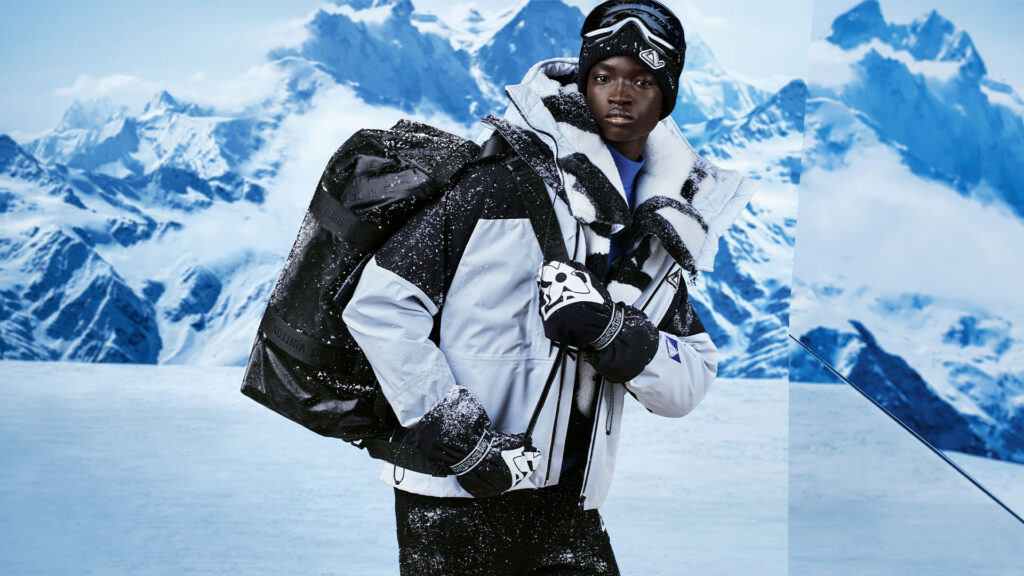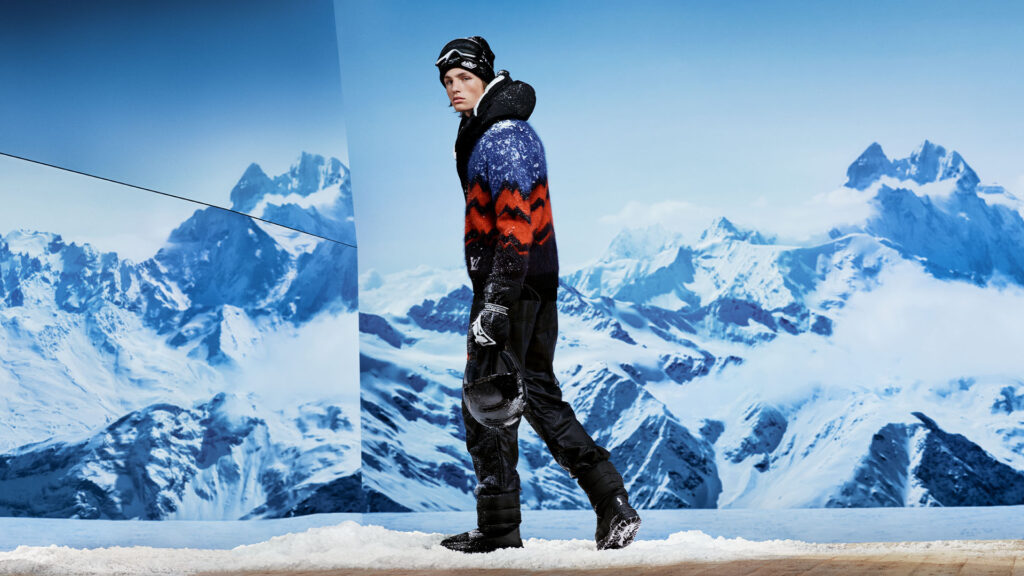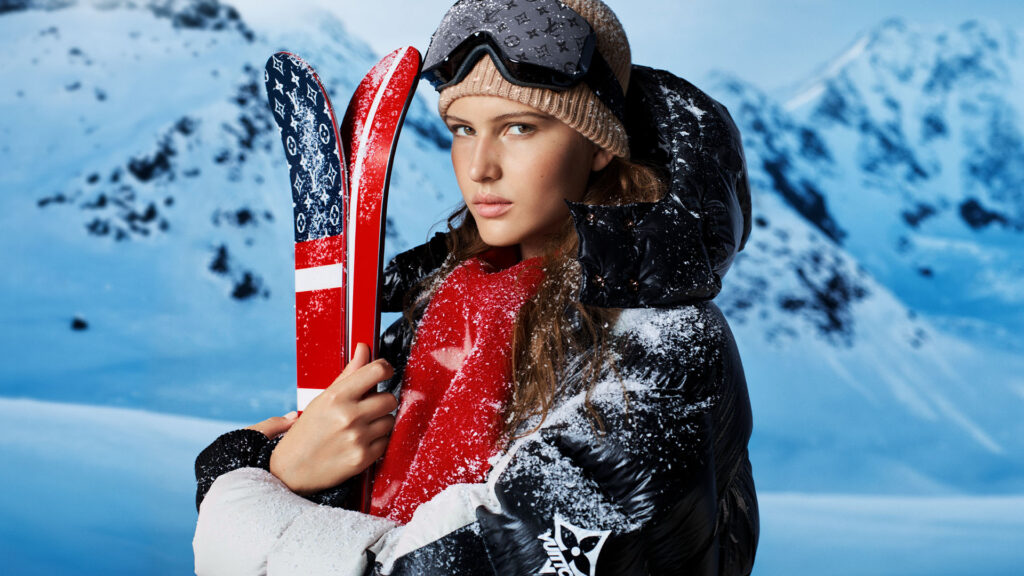 Image Credits : Louis Vuitton / Ethan James Green