The master of fantasies – Pure XS the new fragrance by PACO RABANNE
Paco Rabanne is always where you least expect it. Iconoclastic, offbeat, essential. Capturing the spirit of the times only to go against the grain. A knack for provocation, inherited from its founder, cultivated with irony. At Paco Rabanne, creation is a shock and always breaks away from the norm. The fragrances say no to conformity and yes to all fantasies.
In 2017, Pure XS announces the comeback of sex, or rather eroticism. With excess in its very genes. He's a man who has it all, excessively. Wealth and beauty, with his whole life ahead of him a desirable heir with every advantage that surpasses perfection.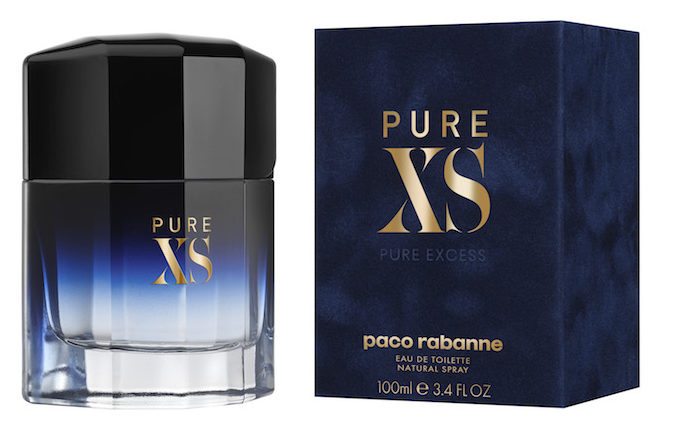 Raised in the neo-gothic family mansion, he has been surrounded by fine artwork and grand cru wines from early childhood. He's a good-looking man with fine taste and sharp wit who isn't afraid of speed in his Aston Martin.
Clearly well cultured and an aesthete, his life is a work of art on a par with his destiny and so is his body. A perfect physique, a calm composure and an angel's face to boot. The handsome heir cuts a fine figure, naturally with a gift for attracting women, effortlessly. How can anyone keep their cool in the presence of such beauty ? Especially in the presence of a man who seems unattainable. And who tests the limits.
Pure XS is a vibrant, magnetic and fresh oriental with a permanent in-and-out between cold and hot, gentle and intense. Two sensations on edge, brushing against, attracting and echoing each other. The first excess: explosive freshness. During this foreplay, the senses go wild and the palate tingles with an overdose of almost icy ginger. A juicy, delicious, bite inducing, aphrodisiac. A carnal second wind: the green creaminess of vegetal sap and ultra-masculine thyme. The second excess and double indecency: smouldering sensuality. Cinnamon adds a piquant touch and makes mouths water. A spicy sin! Followed by a surge of power with deep, noble vanilla infused with leather-liquor-musk inflections. Sweet animality. Finally, it's time to let go and sink into the pulsing warmth of myrrh dusted with sugar. A sensation of overheated skin to enter an altered state. And, quickly, a pure longing to indulge once again.
 
See here the video full of fantasy:

 
Credit: Paco Rabanne