Founded in 2006, The Row's cult-like fanbase has continued to be a force not only because of the brand's stardom designers, Mary-Kate and Ashley Olsen, but because of their commitment to providing timeless fashion. Elevated tailoring, chic silhouettes, high quality materials and design– The Row is synonymous with meticulously minimalist luxury.
For Resort 2024, as expected, the house remained within its codes and presented an elegant, classy collection of classic articles morphed through new shapes, forms, and details. As the models made their way down the catwalk accompanied by Bauhaus' "Bela Lugosi's Dead," an assortment of black, white, grey, brown looks and a single red gown made their debut.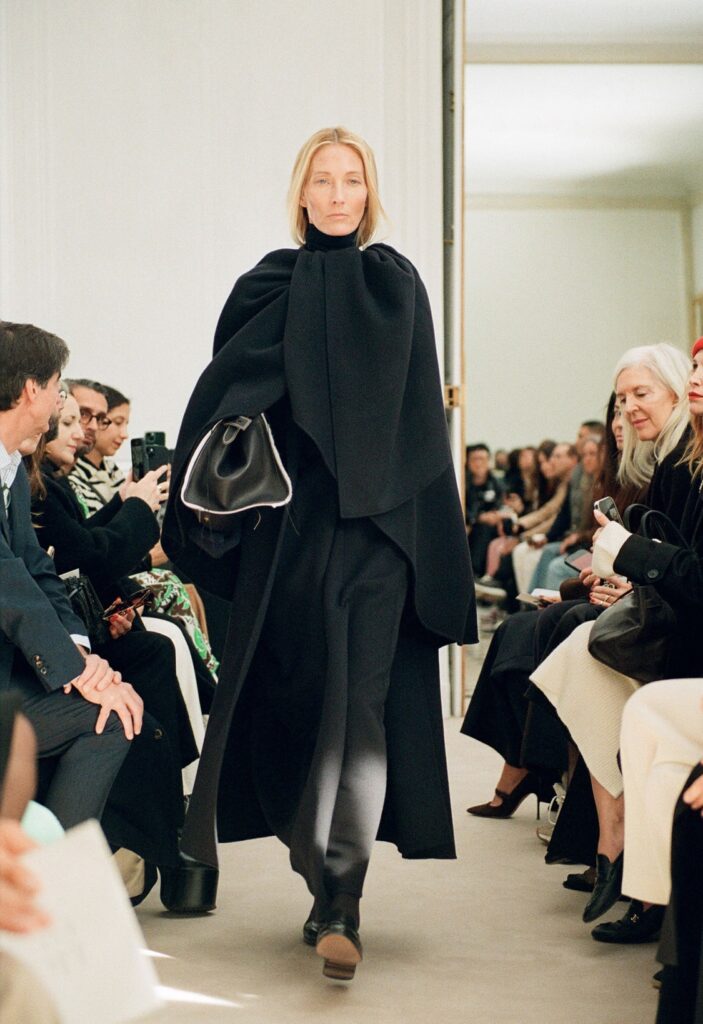 The collection immediately introduced a dynamic new coat silhouette that includes a built-in shaw, scarf that can be styled accordingly. This shape was the focal point of the runway. Other outerwear and tops showcased leather trench coats, long cashmere coats, loose-fit suits, corsets, sweaters, and a pressing amount of cashmere ponchos.
The tailoring, draping, and proportions of Resort 2024 had an essence of wear, movement, fold, and imperfection that allowed for personality to shine through each look. The Olsens are known for an attention to detail when it comes well-tailored garments, so this inclusion can be inferred as an artistic intentionality.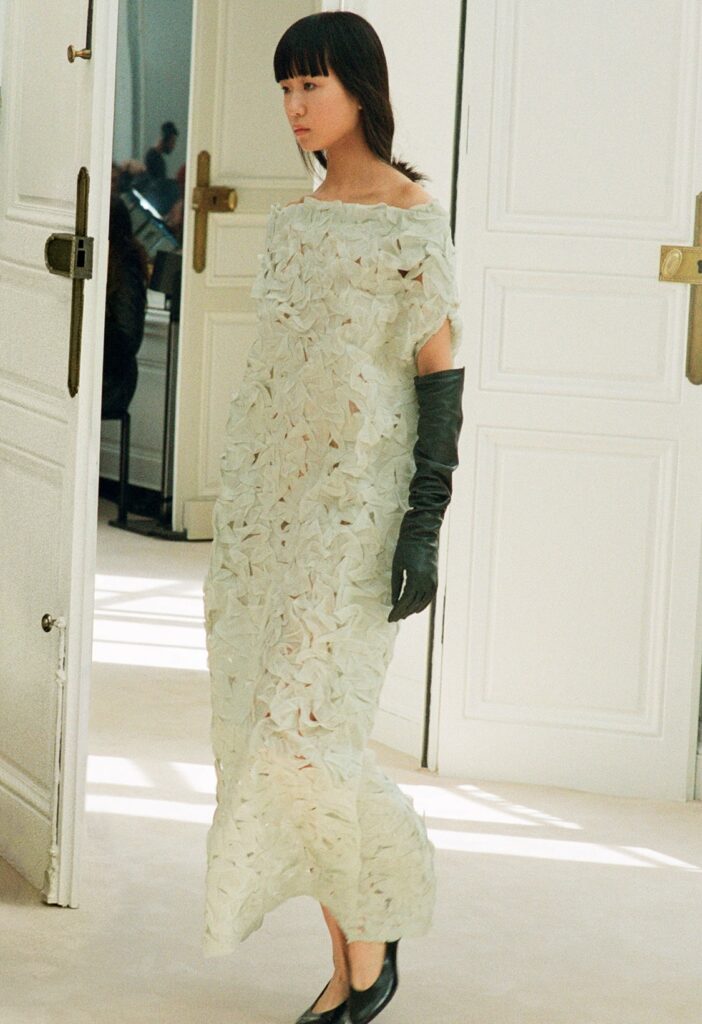 The evening wear dresses where especially impressive and a testament to The Row's reputation of craftsmanship. The dresses varied in materials and designs, resulting in a selection of statement looks with anything from dainty, light, intricately laced dresses to sophisticated cashmere gowns.
Accessories and footwear provided an array of new options with the essential leather tote bag, new wallet bags, leather gloves, leather suit-shoes, and flats.
Whilst experimenting with new shapes, functions, and forms, The Row seemingly continues to execute what the brand does best through a relevant lens of modernity, which is reflected in Resort 2024.
Image Credit: The Row