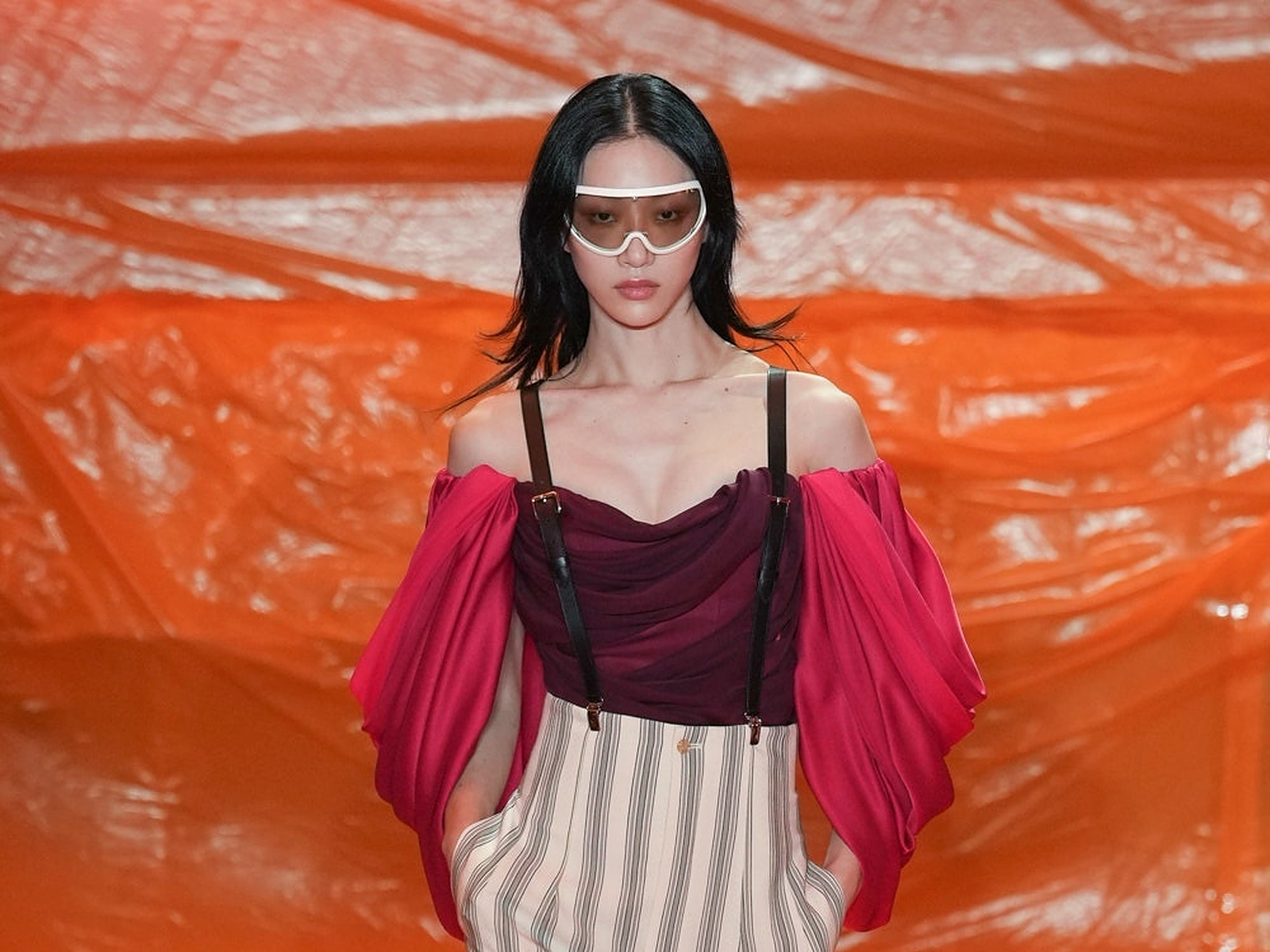 Louis Vuitton Flies High With Their Women's Spring/Summer 2024 Collection
For Louis Vuitton's Spring/Summer 2024 collection Women's Creative Director Nicolas Ghesquière apprehended the essence of excursion. With both show decor and clothing reflecting this sentiment, Ghesquière took viewers on a journey in every sense of the word.
As far back as the brand's origins in 1850s France, Louis Vuitton has been synonymous with travel. Whether it be their iconic wardrobe trunks or vintage suitcases, the House's influence on "the art of voyage" is apparent throughout the 19th century to today.
Hosted on the Champs-Élysées, Paris' picturesque avenue of luxury, the presentation occurred within the under-construction space of Louis Vuitton's latest building there. Thematically enough, the property, 103 Avenue des Champs-Élysées, was once the Élysée Palace Hotel, a prominent meeting place for travelers despite its brief operations from 1899-1918.
Coated in the embrace of undulate orange sheets, the showroom mirrored the feel of a hot air balloon's interior, complete with basking overhead sunlight encompassing the area. This aesthetic encouraged the audience, which included Zendaya, Pharrell Williams, Cate Blanchett, and Ana de Armas, among others, to accompany Louis Vuitton as passengers on their glamorous adventure.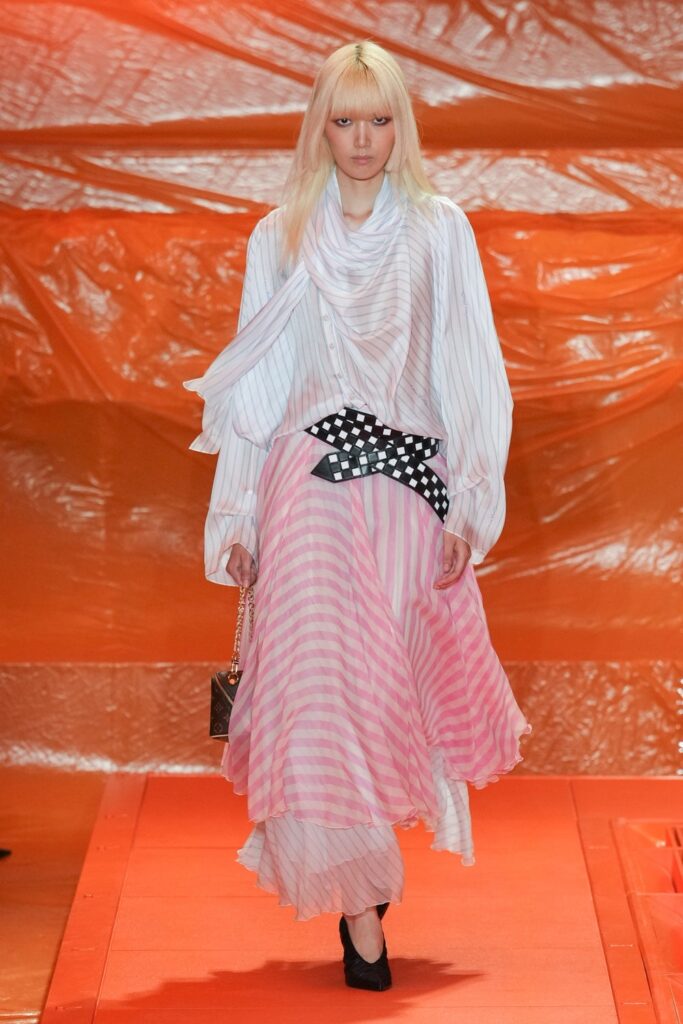 Ghesquière's wardrobe appeared weightless as models glided onto the runway, long skirts, trousers, and baggy tops, billowing behind them with each step. Not only were the materials chic but their lightness provided an expression of freedom, boundlessly ethereal.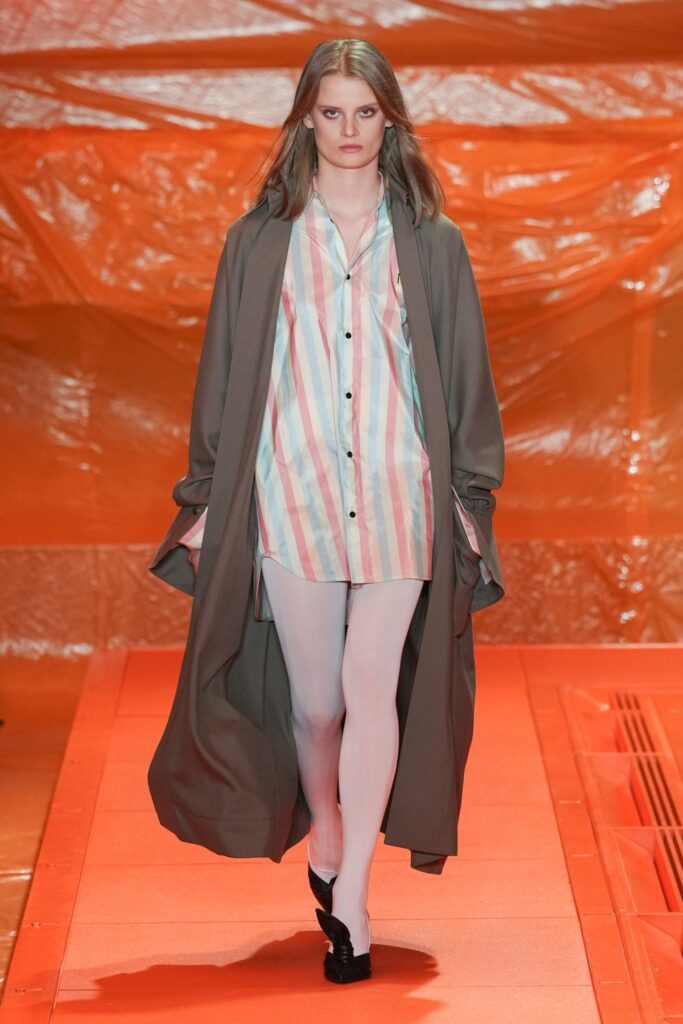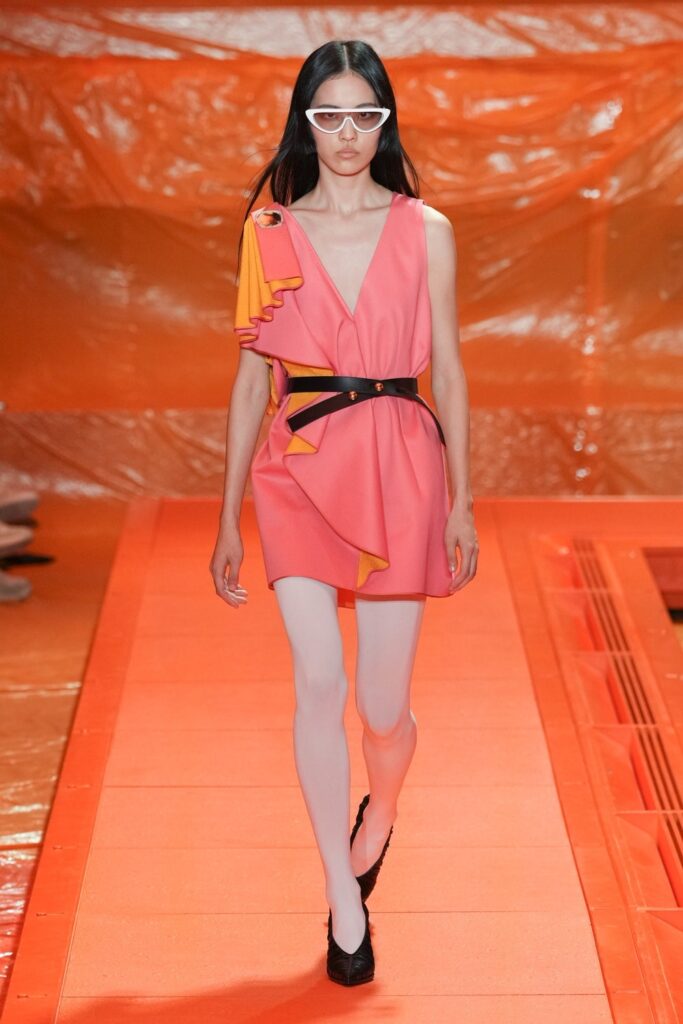 Designs of multicolored stripes and checkered stylings were a common motif throughout the outfits, most prominent in the years around Louis Vuitton's founding. More abstract decorations incorporated undercuts of vibrancy and Picasso-esque patternings.
Every accessory felt packed for a purpose, with handbags galore, goggles, belts tied around the outermost layers of wear, and brimmed hats fitting in as customary supplements for vacationers.
Untethered from the Earth and soaring high, Louis Vuitton's Spring/Summer 2024 collection was an expedition of fashion.
Here are our favorite looks: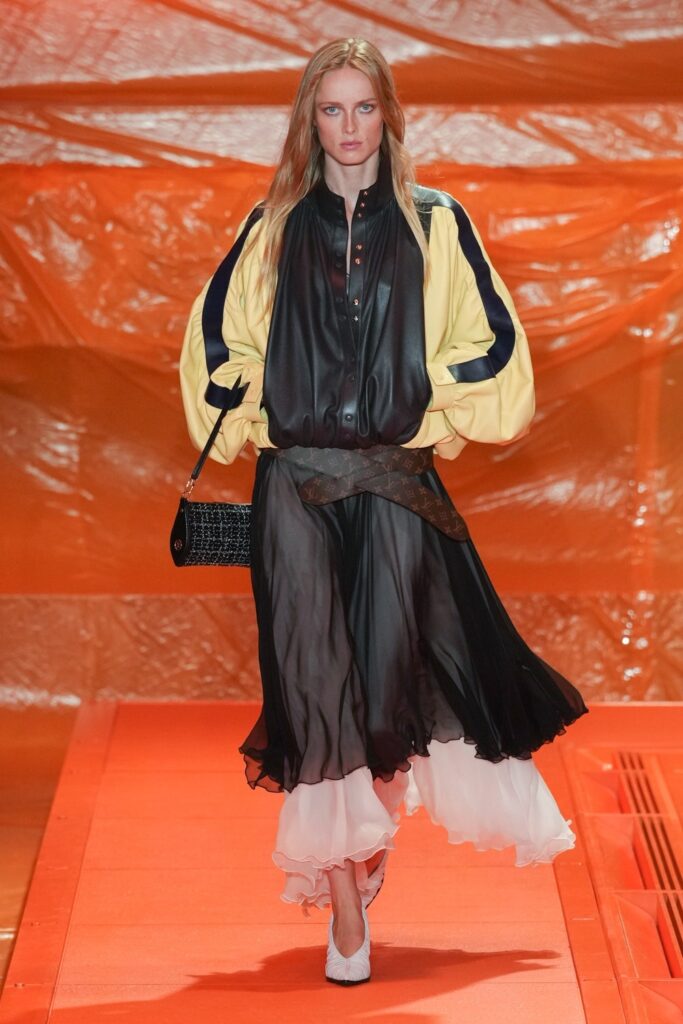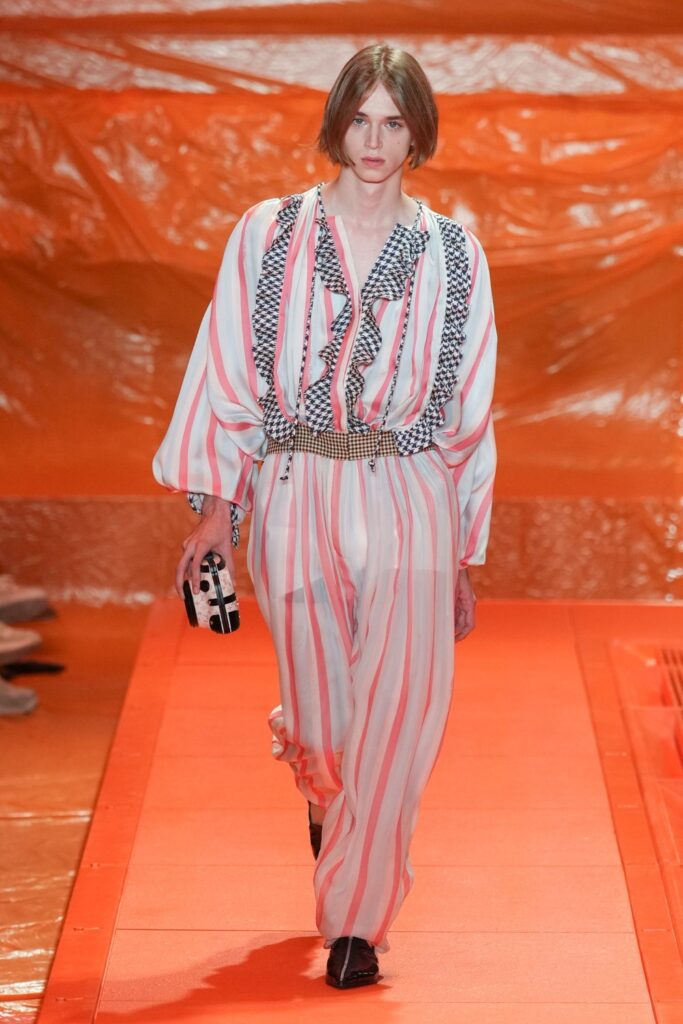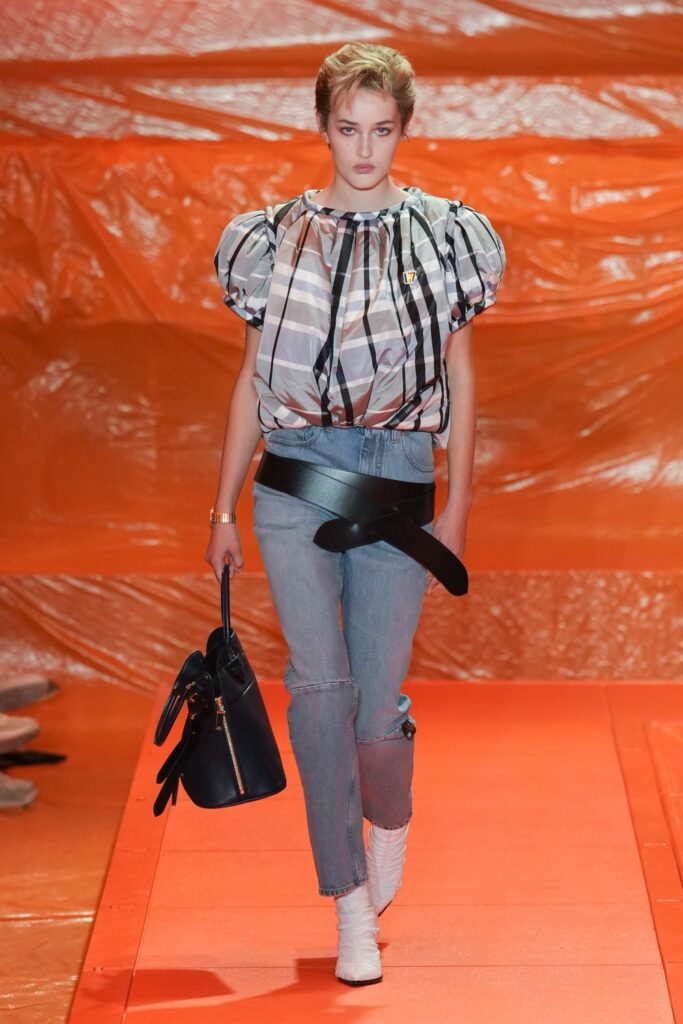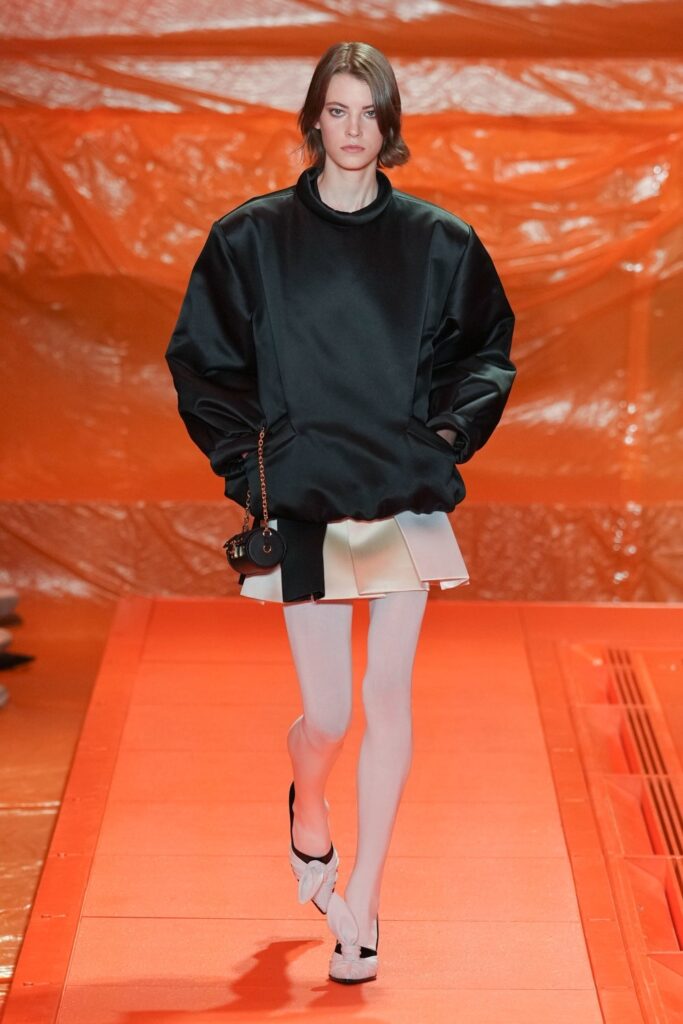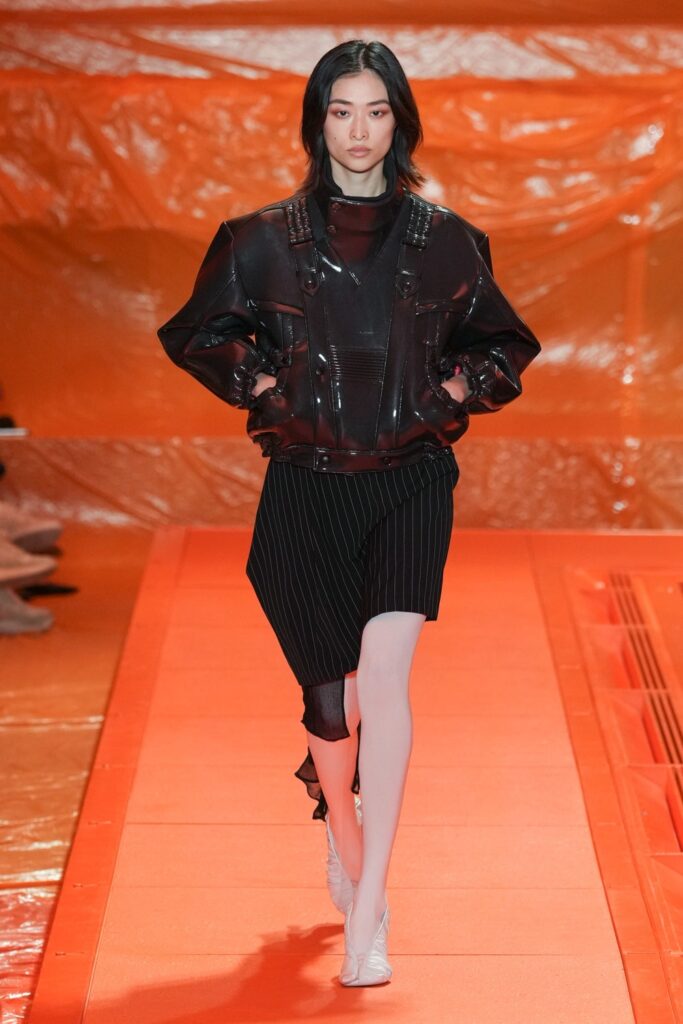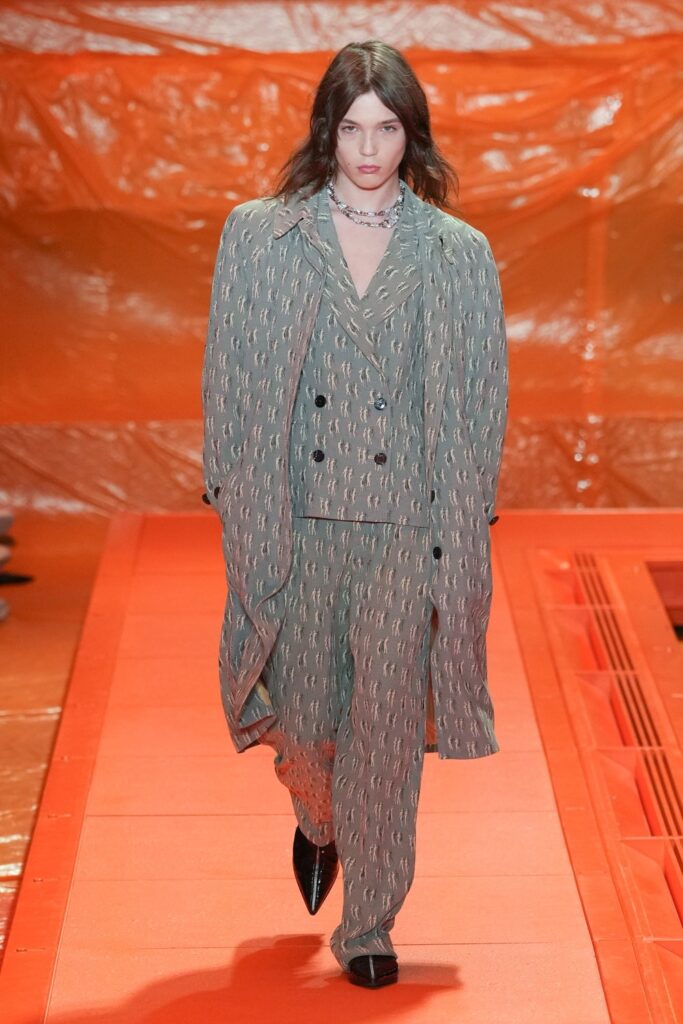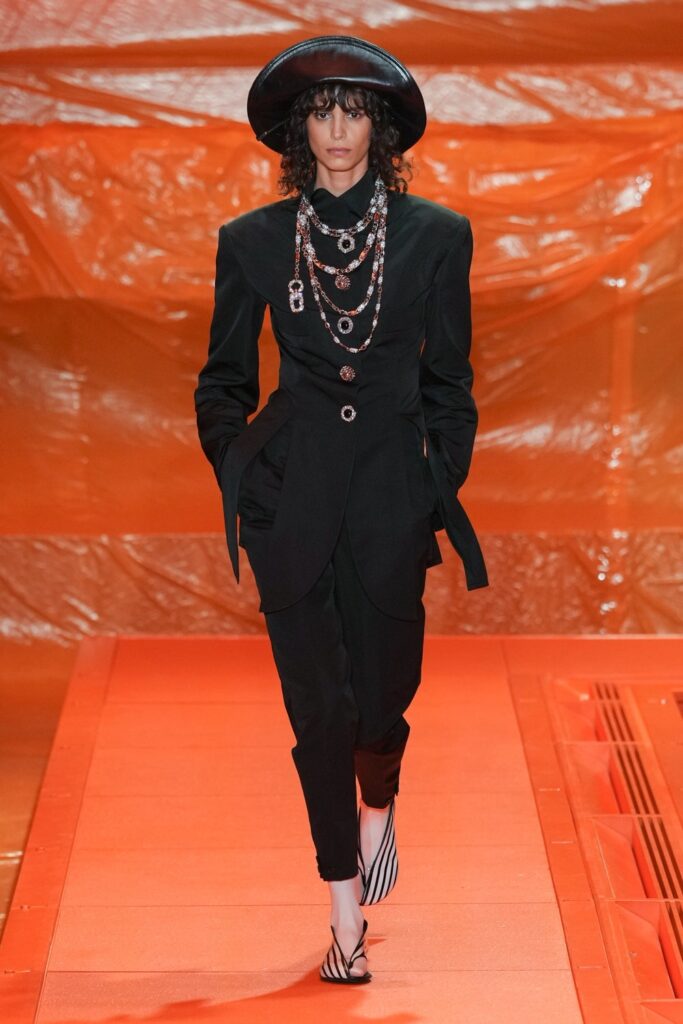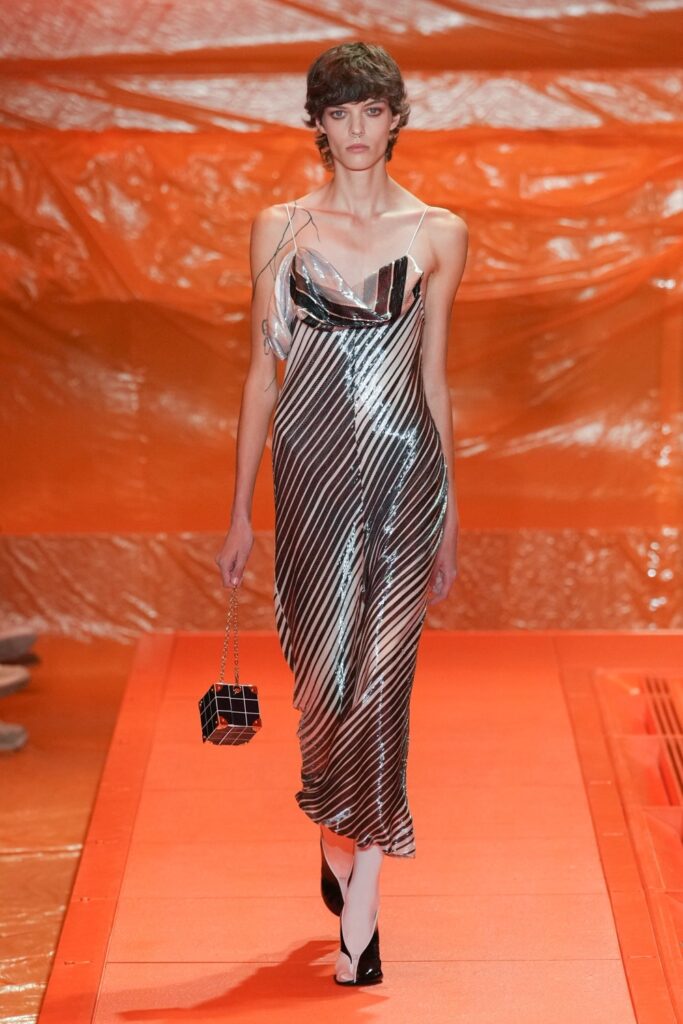 Image credit: Louis Vuitton