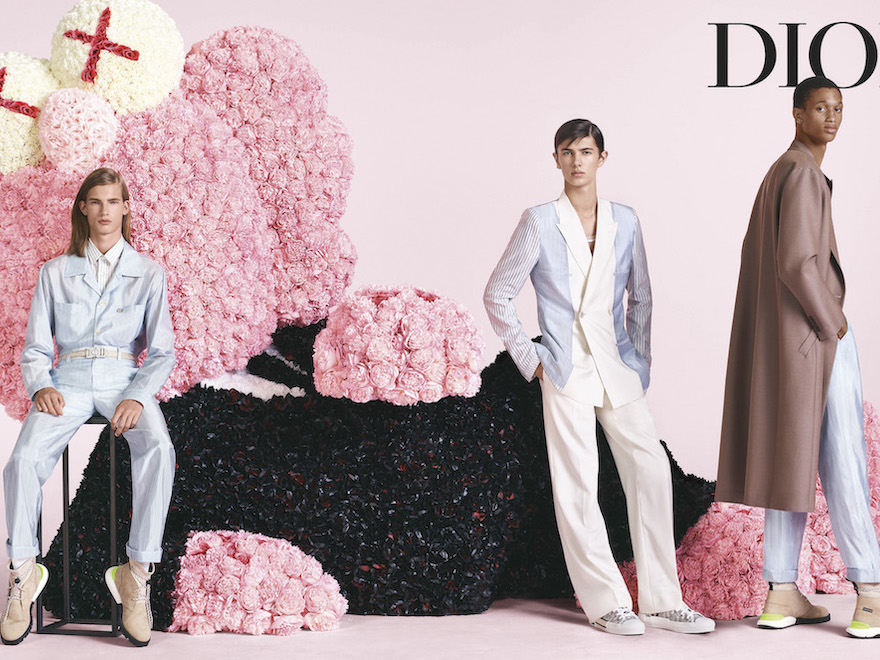 Kim Jones's first campaign for Dior Homme
KIM JONES'S FIRST CAMPAIGN AS ARTISTIC DIRECTOR OF THE DIOR MENSWEAR FEATURES THE EMBLEMATIC BFF CHARACTER, CONCEIVED BY NEW YORK-BASED ARTIST KAWS AND WEARING A SUIT TO SYMBOLIZE CHRISTIAN DIOR, ECHOING THE MONUMENTAL CENTERPIECE CONSTRUCTED FOR THE SUMMER 2019 SHOW.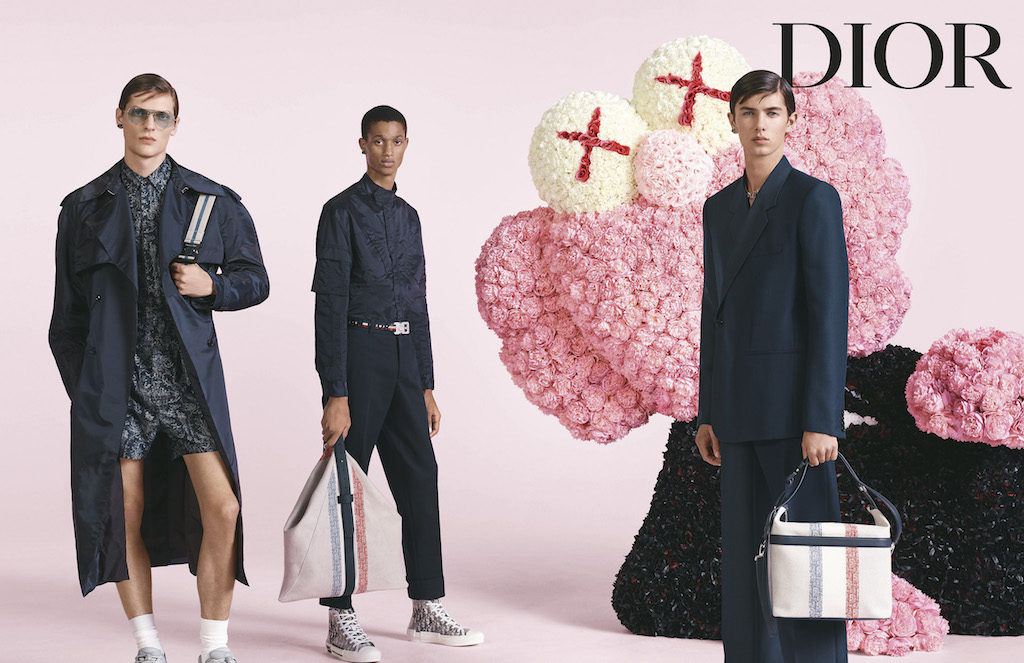 CAPTURED BY THE AMERICAN PHOTOGRAPHER STEVEN MEISEL, KIM JONES' DESIGNS EMBODY A NEW MASCULINE ALLURE.
"I WANTED THIS ADVERTISING TO REFLECT THE SPIRIT OF THE SUMMER SHOW AND THE BEAUTY OF DIOR," AFFIRMS KIM JONES, ARTISTIC DIRECTOR OF THE DIOR MENSWEAR.
IN SEQUENCES OF SOFT AND SHARP SHADES OF PINK, THIS WARDROBE UNFOLDS IN BRIGHT TONES, ILLUMINATED WITH YELLOW, BLENDING THE CODES OF HAUTE COUTURE, TAILORING AND SPORTSWEAR, REINFORCING THE DIALOGUE BETWEEN ART AND FASHION, HERITAGE AND DARING. ICONIC MOTIFS HELD DEAR BY THE FOUNDING COUTURIER ARE TWEAKED WITH A SENSE OF NONCHALANT HUMOR. THE BEE, TOILE DE JOUY, THE DIOR OBLIQUE CANVAS, OR CANNAGE IN LASER-CUT FORM, ARE FREELY EMPLOYED, REINVENTED AND RE-VISITED WITH THE SUBTLE MASTERY OF RE-APPROPRIATION THAT IS ONE OF KIM JONES' SIGNATURES. FILMED BY JACKIE NICKERSON, THE SUMMER 2019 CAMPAIGN VIDEO FURTHER DISTILLS THIS CREATIVE, COMMUNICATIVE ENERGY AND THE NEO-ROMANTICISM WITH WHICH KIM JONES HAS INFUSED THE NEW DIOR MAN.