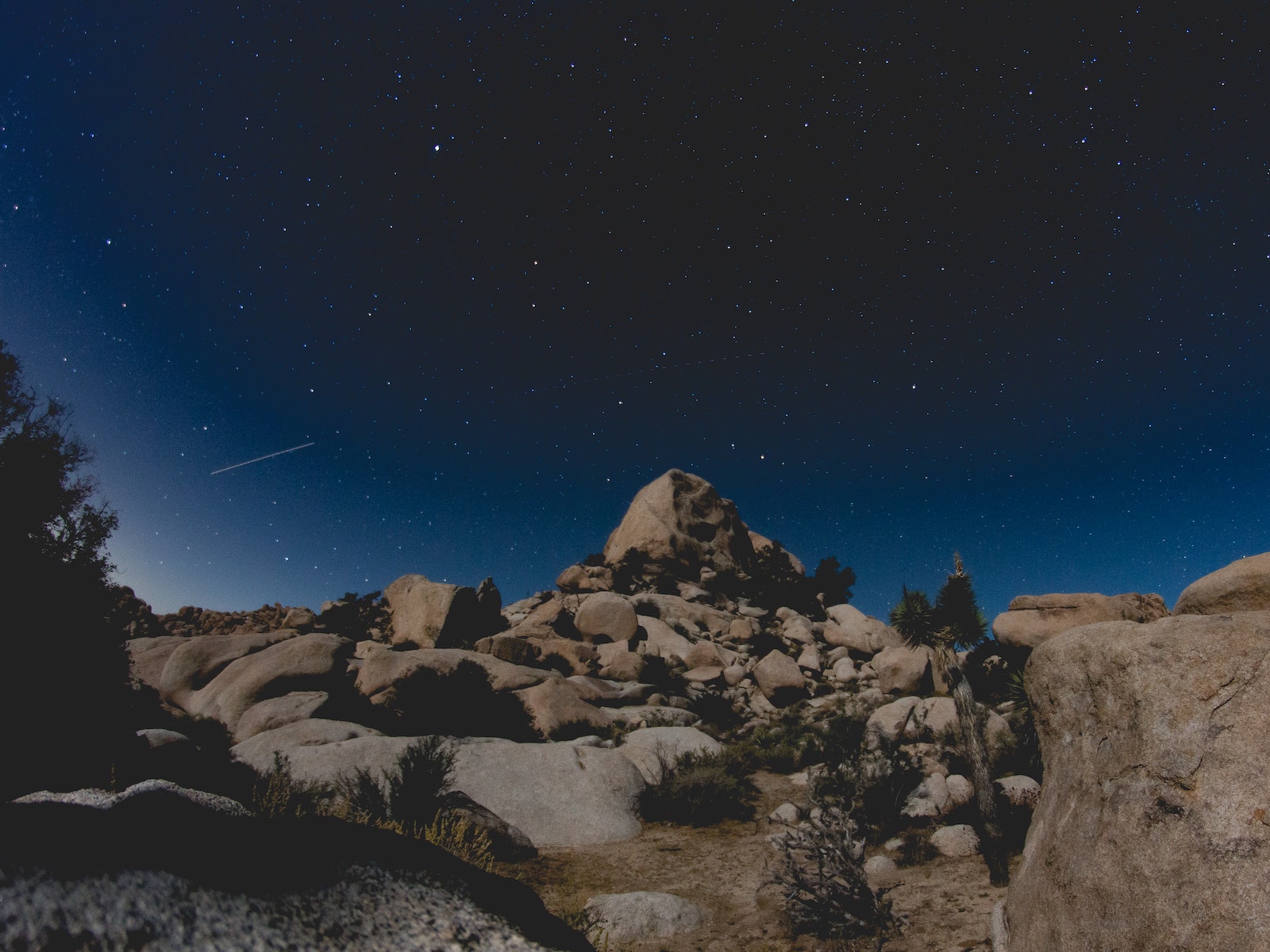 It's pure magic – Your stars for June 2021
by ClaudiaVannini
A delicious month! June arrives with a Solar Eclipse. It is the opening of doors for the Semester. This Solar Eclipse drives the future. So, prepare your best plans. On the 2nd, Venus enters Cancer. Relationships are harmonious. Weddings happen. All sectors that take care of beauty and well-being are growing. Decoration, design of environments and architecture gain strength. On the 10th the Solar Eclipse takes place. It's pure magic. Elevate your thinking and project your best intentions to Cosmos. On the 20th, Jupiter retrogrades. Some public events may be canceled. On the 25th, it is Neptune's turn to retrograde. Everyone on Earth sees the real picture. There is little fantasy and the illusion diminishes. People can rationalize too much. Don't lose your ability to dream. Cultivate good dreams. On the 27th, Venus goes to Leo. Excellent for business and investments. Everyone feels more courageous. Victorious and alive!
Let 's organize our LUNAR CALENDAR?
02nd – Waning Moon in Pisces – gathering and auditing
07th – Balsamic Moon in Taurus – suitable for healing and forgiveness
10th – NEW MOON in Gemini – beginning of a Cycle
15th – Emerging Moon in Leo – suitable for taking strength
18th – Waxing Moon in Virgo – no guarantees
21st – Gibbous Moon in Scorpio – suitable for persevering on a theme
24th – FULL MOON in Capricorn – The month's Apex
30th – Disseminating Moon in Aquarius – conducive to breaking the status quo
Excellent ECLIPSE to Everyone! Read your Sun Sign and Ascendant.


ARIES
A busy month! This month's Solar Eclipse activates your sector of communications, studies and electronic equipment. You can make decisions about changing schools, new courses and even new, more modern equipment. You can change your car and study more about interpersonal communication. You must deepen the emotional structures. It is not the perfect time to go out looking for a new job. Your mental health calls for attention. Until the 17th, you can have big financial gains or losses. During this period everything will be out of control. Health strengthened until the 21st. Love in a surprising stage. Anything can happen in that sector for you.
Good Days: 1,6,7,11,18,19,25,26,27

TAURUS
Doubled attention! June calls for special care with finances. June's  Solar Eclipse involves your money and your investments. If you have debts, it's time to make a good plan to pay it off in 6 months. If you are organized in that sector, you can create new ways to make money. A new job or two simultaneous activities. Be very careful with financial speculation. Make sure you are only going into safe business because the results will echo for the next semester. Health strengthened until the 12th. Love in a stagnant phase. Don't try to force or convince your partner. There may be disruptions.
Good Days: 1,7,9,10,16,19,20,24,25,26,27

GEMINI
A New Self! This month's Solar Eclipse occurs in your sign. Over the next 6 months, you will notice the changes. You may only change your look. A new haircut or more modern clothes. Gradually you will realize that you have chosen other paths. You changed your own route. In this internal revolution, some friends are becoming distant. Others appear and bring good surprises. Finances go very well. It is your month of shine and glamor. If you want a new job or a new home, far away, you can pack your things. Strengthened health. Rest on the eve and day of Eclipse. Love at an excellent time. You get the attention of new partners.
Good Days: 1,3,11,12,18,19,20,21,29,30

CANCER
Time to review the Past! June's Solar Eclipse moves your memories. It is time to reframe your trajectory. Memories are very important. They are the basis for the new cycle that is opening. Work on your pains and keep the good memories. Select what is useful for the next semester. You can choose a new faith. Finances are safe this month, but you will make changes. You will either reduce your spending or move your money for another purpose. This Eclipse doesn't have much of an impact on you. So, support the other signs that are most affected. Health strengthened after the 21st. Love in an excellent time.
Good Days: 1,4,5,11,15,18,19,20,23,27

LEO
New friends! This month's Solar Eclipse affects your social group. Get ready to have your friendships tested. You will know, clearly, who is by your side and from who you should walk away. This Eclipse also brings a new job or involvement in new groups and institutions. Allow that change to happen. In the next 6 months, these new people will make a big difference in your life. Observe and control your aggression. There is a good chance that you will get into arguments and get hurt. These injuries can also be physical. Drive carefully and prepare for an outbreak in your electronics. Strengthened health. Stable love.
Good Days: 1,7,8,11,18,19,20,25,26,27

VIRGO
New job! June's Solar Eclipse moves your professional life. It's time to seek a promotion or a change in work. This whole process takes place in 6 months. So, if you want a better spot, get ready! Study, strengthen networking and create the foundation for this change. Finances are still going strong this month. There are gains until the 27th. You should include moments of relaxation in June. With work overload and the search for growth, you may have a lower than expected income. Now, it's time to be well. Health strengthened after the 21st. Love in an unstable phase. There may be a breakup. Relax and dialogue with patience.
Good Days: 1,9,10,11,12,19,20,25,27

LIBRA
Geographic Change! This month's Solar Eclipse agitates your desire to travel and study new concepts. It is time to plan a change of country or region. In the next 6 months, you can be at another location or at a new school. Other scenarios will open and it will be surprising. You can even change your view of faith. Professional life gets a strong boost after the 21st. Until then, turbulence in the workplace. If you have legal issues, expect a negative outcome. Health strengthened until the 21st. Stress can strike you at the end of the month. Love goes through some tests. Get ready for a collapse of electronics and engines. Drive carefully.
Good Days: 1,8,12,13,18,19,20,21,24,27

SCORPIO
New job! The Solar Eclipse moves your desire for power. You want more and go after the changes. In the next 6 months, get a new job or form better partnerships. Expand your networking. Talk to everyone! Create links. These new contacts will be very important for the changes to come. The keys are in the hands of friends. Prepare for computers failing. Back up everything. Remember to detox your life. When it comes to power, there's nothing better than giving away everything you don't use and getting involved in social work. If you share, everything will be easier. Health remains strengthened. Love goes through a good time.
Good Days: 1,11,14,15,19,20,23,27

SAGITTARIUS
Wedding! June's Solar Eclipse marks a new partnership in your semester. You can make an emotional union official. Another trend is to establish commercial partnerships. If you already have partners, there may be a review of that contract. Read all clauses. Finances are impacted by Saturn, so don't make risky investments. It is best not to make big moves in June. Take it easy and let life get organized. Health strengthens after the 21st. You can react very badly to the consumption of alcohol or toxic substances. Detox and keep the diet clean. Married people can strengthen the union. Singles seek an effective partnership. Love is a theme this month.
Good Days: 1,11,17,18,19,20,24,27

CAPRICORN
New routine! June's Solar Eclipse moves your schedule. You can change habits, give up addictions and get your vocation right. There is a vocational call. If you work outside of what you love, you are likely to see changes. It's time to embrace what makes your heart flutter. Finances remain stable. Your health can be an issue. Don't just accept a diagnosis. Hear a second opinion. Something may be hidden and the treatment may be wrong. Electronics fail. Back up everything. The engines break down. Take care of your car and accept when the blender stops working. Love goes through a stable phase. Avoid traveling all month.
Good Days: 1,6,7,11,12,19,21,26,27

AQUARIUS
New ideas! June's Solar Eclipse shakes your creativity. In the next 6 months, you can create anything you want. You can be attracted to art, crafts, music and dance. You can have a new baby. You will seek fun. Your projects are notable for their boldness and innovation. There are good financial opportunities, including in speculation. It is a very lively semester. If you have children, be prepared to deal with the rebelliousness of youth. Health is strengthened. Love undergoes severe tests. Couples can review the relationship. Sex life is an important topic this month. Something new has to be created in this sector. No dullness and monotony.
Good days: 1,2,3,8,17,18,20,21,24

PISCES
a new home! The month's Solar Eclipse shakes your family and your home. In the next 6 months, you may change your residence. A general renovation of the old house is also welcome. It is time to improve the family structure. Relationships with family members may undergo a review. Count on disagreements and separations. Do not immerse yourself in family dramas. Arm yourself! June promises good surprises due to the creative vein. You can develop your projects very successfully. Work can change. Accept a new proposal. Your health remains unstable until the 21st. Love improves a lot after the 21st. Singles have good surprises in a new relationship.
Good Days: 1,2,3,11,13,20,21,29,30
---
Follow @pegadaastrologica or www.claudiavannini.com – Astrological footprint horoscopes by
Claudia Vannini, a renowned astrologer based in Brazil. For a private reading, you can contact Claudia via email.
---