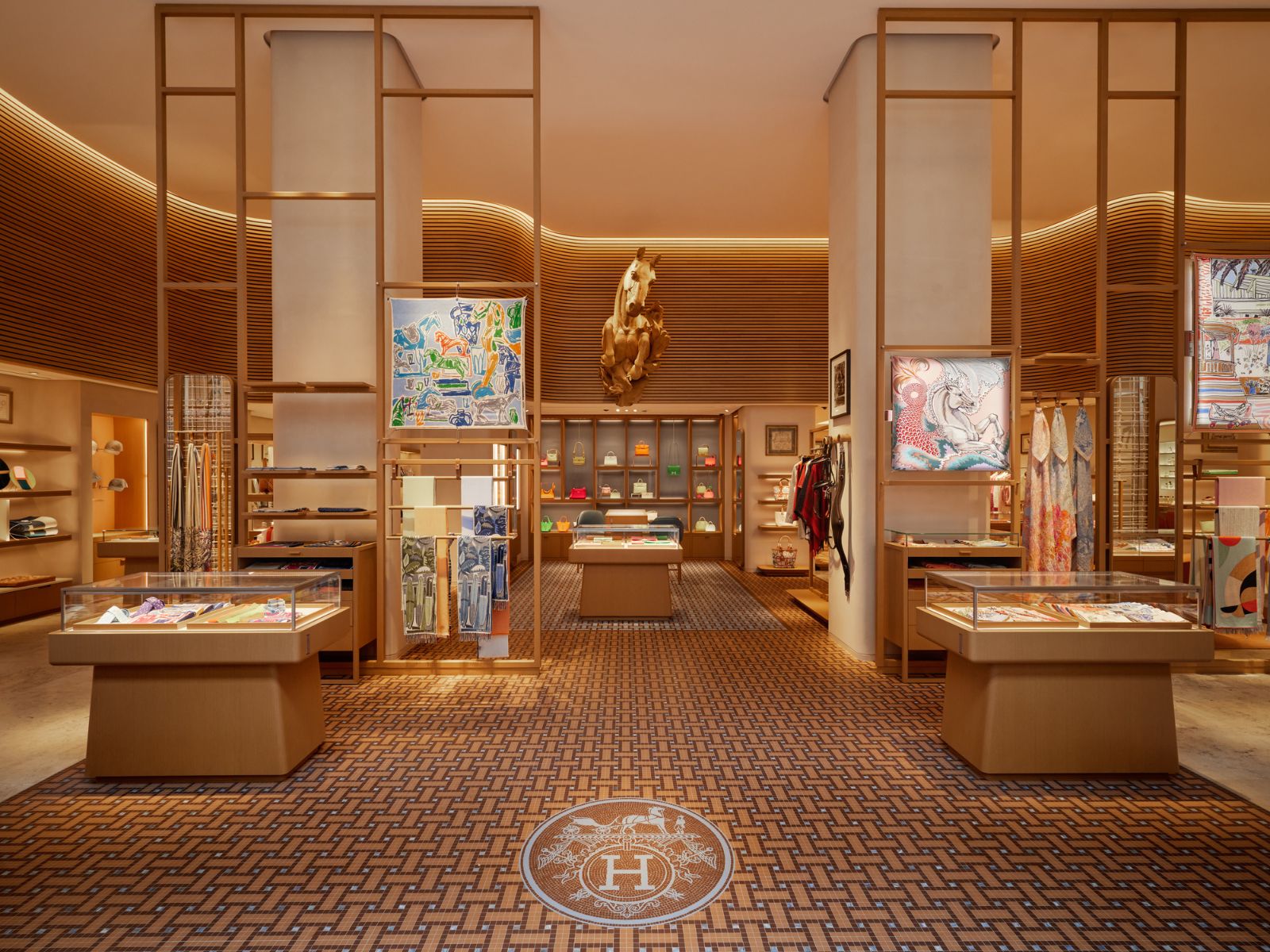 Hermès Opens New Store In Hamburg
The opening of the new Hermès store in Hamburg took place on April 14th in the heart of the city center, at Neuer Wall 43. In the modern building, customers can enjoy the 16 métiers offered by the French luxury house, as well as selected artworks such as paintings, drawings, prints, and photographs.
The design, executed by the Parisian architecture firm RDAI, was inspired by the aesthetics of wooden boats and shipbuilding, bringing a fresh look to the iconic brand. The interior of the store features a wide range of colors as an ode to the city of Hamburg, including putty grey, chestnut, ochre, sand, blue-green, grey-blue, and orange, referencing the brick buildings in the harbor.
To provide the store with a unique atmosphere, French artist duo Florentine and Alexandre Lamarche-Ovize were invited to create two underwater-inspired scenes for the windows called Opéra Aquatique. A sculpture of a horse made of lime wood, carved by the French artist Clarisse Griffon du Bellay, is also displayed inside the store as a reference to Hermès' historical connection with the equestrian world.
With the opening of the new store, Hermès aims to reinforce its bonds with the city and strengthen its presence in the country.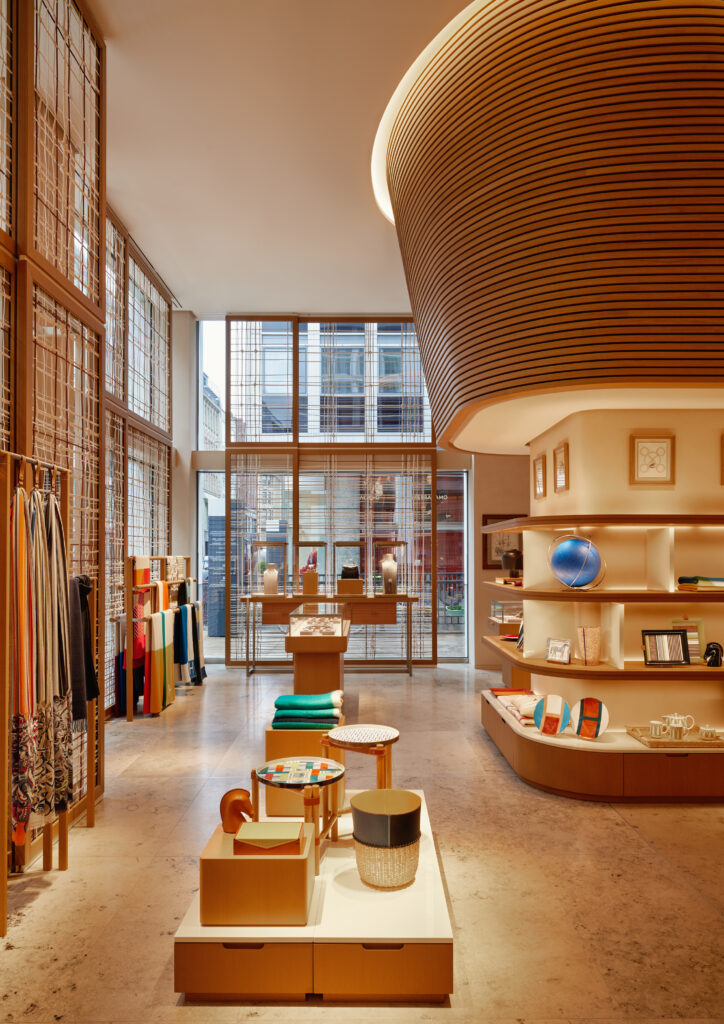 Photo Credits: Hermès