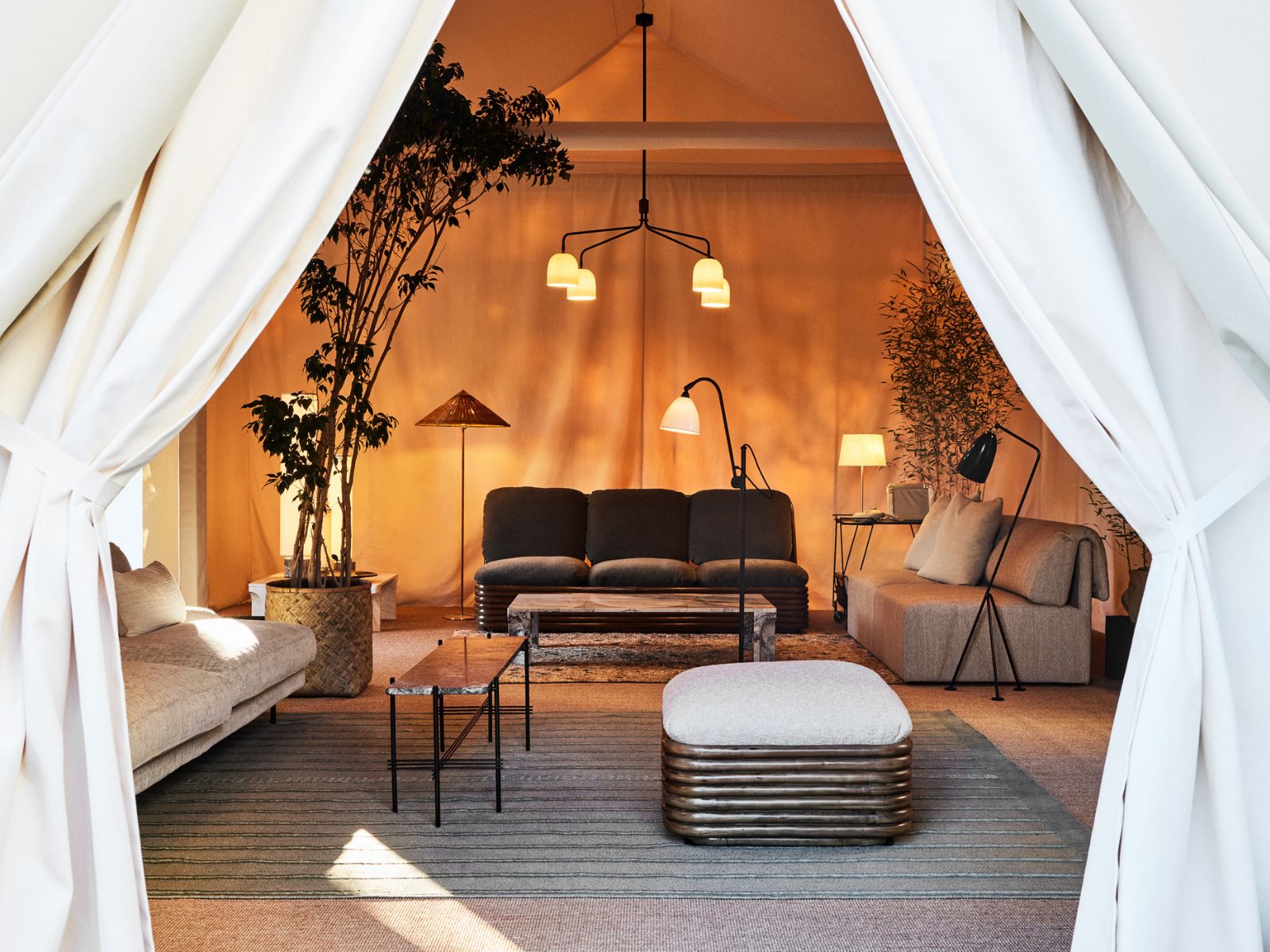 Gubi Salone 2023: Past and Present Coexisting Under the Sun
Gubi wasted no time in preparing a memorable congregation space for their Milan Design Week 2023 guests. The Danish design house known for their eclectic furniture and contemporary lifestyle objects introduced their immersive 'Under the Sun' presentation at a historical Milano site. Boldly reinventing the iconic Bagni Misteriosi as a design venue, Marco Sammicheli curated a room-by-room presentation of the brand's storytelling and vision for the future of alfresco design.
Lining the historic Milanese baths, guests were able to walk through harmonious open-air gallery rooms that encapsulated both the history and future of the versatile brand. The collection included their timeless utilitarian furniture items such as a multitude of sharp and soft items for work, lounge, or play. Innovative seating, tables, mirrors, lighting, and other signature pieces were included. The intentionality of bringing past historical designs back into production, in addition to the integration of relevant and current themes, is what validates Gubi's timelessness.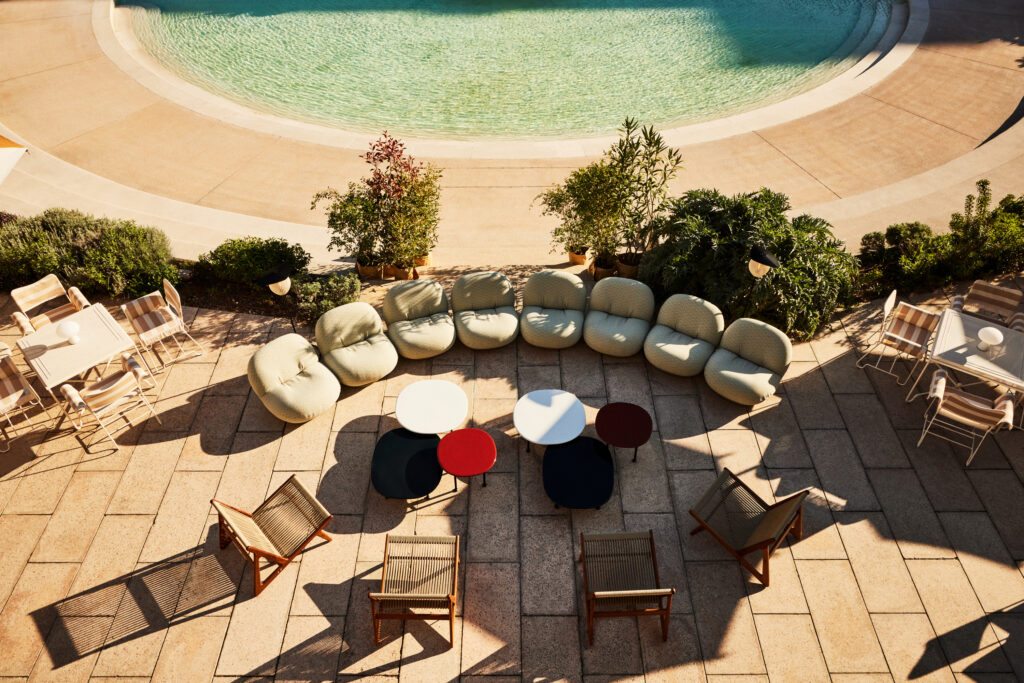 'Under the Sun' expands on Gubi and Sammicheli's vision of identifying and blurring the lines between the distinguishable 'outdoor' vs. 'indoor' utility found in design and architecture. Expanding the brand's world of alfresco lifestyle, the experience offered varying rooms that communicated diverse styles, interpretive functions, and framing of natural light. The combination of comfortable, sleek, imaginative lounge furniture with the sun reflecting off Bagni Misteriosi's water paired for a true sensory attraction.
Commemorating GamFratesi, Gubi celebrated a decade of the recognizable 'beetle chair' with the 'TEN' project. Hence the name, Gubi's team invited ten independent creatives from various parts of the world to personalize and express their homage to the iconic chair silhouette. The selected artists were from Chile, Austria, Belgium, Italy, Thailand, Malta, Cyprus, and the United Kingdom. All ten of the chairs, picking up where GamFratesi left off, invite for valuable discourse and reflection on technique, perspective, and creativity. These artist's works were all on display on the first floor of the experience.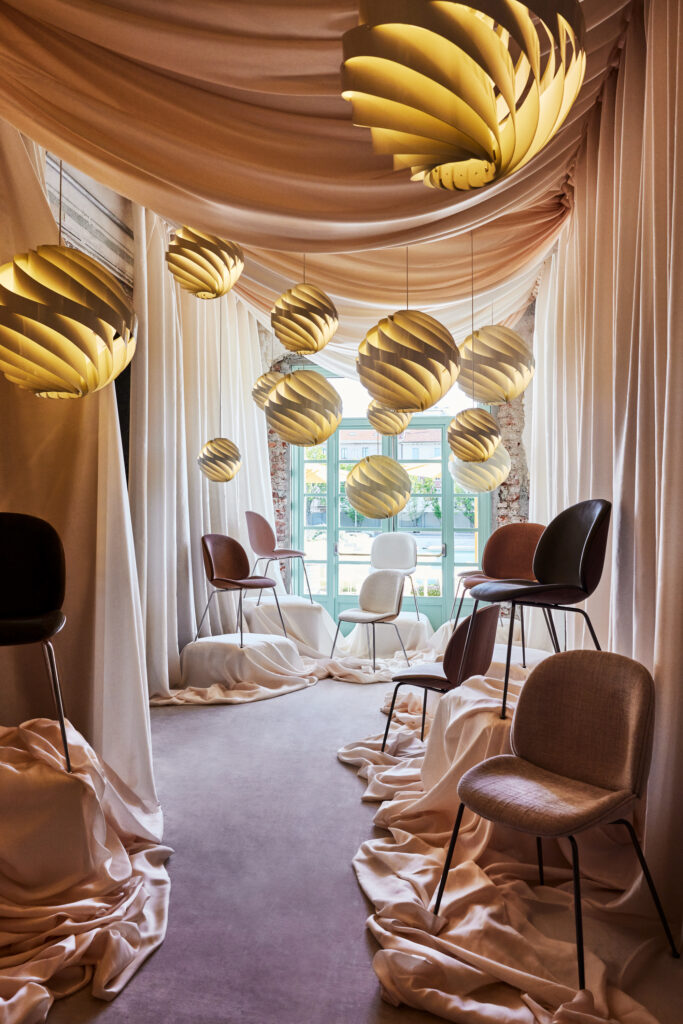 In addition to executing what they already do well, Gubi introduced new contemporary outdoor furniture designs and a preview of collaborative lighting installations inspired by Gianfranco Frattini and Paavo Tynell. 
Gubi Salone 2023 was on display and accessible from April 18th to April 22nd for Milano Design Week, but has since closed as an exhibition.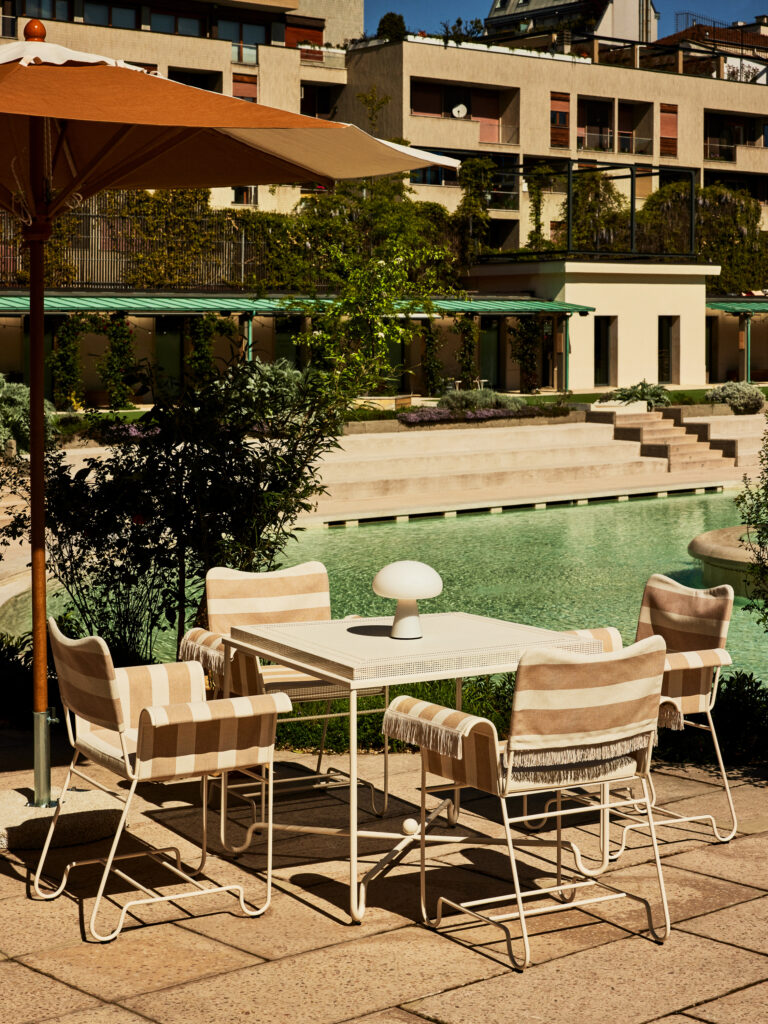 Image Credit: Gubi