Etro Flourishes In The Scottish Countryside With Their 'Radical Etro' Campaign
Inverness, Scotland, the cultural capital of the Scottish Highlands and the lush locale of Etro's Fall/Winter 2023 campaign shoot. Models Sun Mizrahi and Nathaniel Ortiz were stunning as they intermingled into the tranquility of the landscape.
Etro is no stranger to melding scenery and style, as seen in last year's Fall/Winter campaign, set in the endless barren of the Palm Springs desert.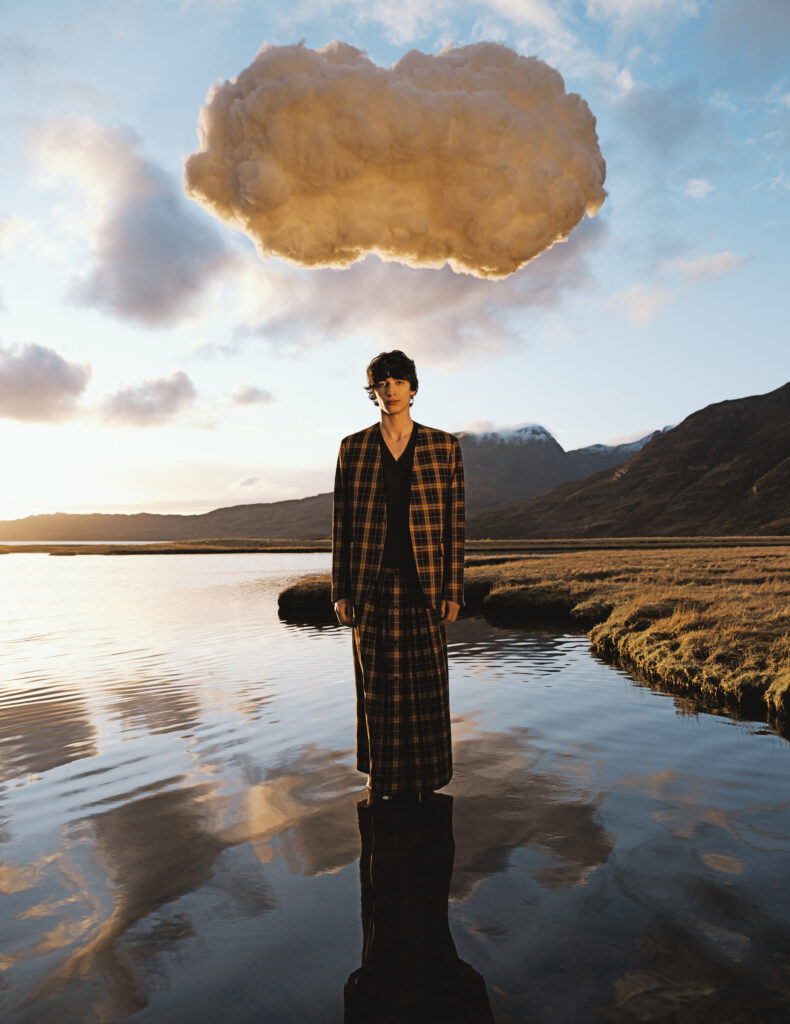 This time around, under the photographic eye of Zhong Lin, known for her sensual and striking imagery, Mizrahi and Ortiz immersed themselves in Scotland's greenery. Whether ankle-deep in the watery reflection of overhead clouds or nestled between the verdant rocks of moss, the marriage of humanity and nature was an ever-present dynamic in the campaign.
Etro's wardrobe only accentuated this sentiment, Mizrahi's ribboned shirt dress coalesced into the earthy mountains and her paisley sable dress settled amongst the fallen Fall leaves. All the while, Ortiz's two-button maxi check jacket paired with a matching tartan kilt blended with the rising sun, his jumper with degradé waves mimicking the view from the lakefront.
Showcasing mesmerizing outfits alongside the enchanting environment of Scotland, Etro's Fall/Winter 2023 campaign was a testament to the beauty of Mother Nature.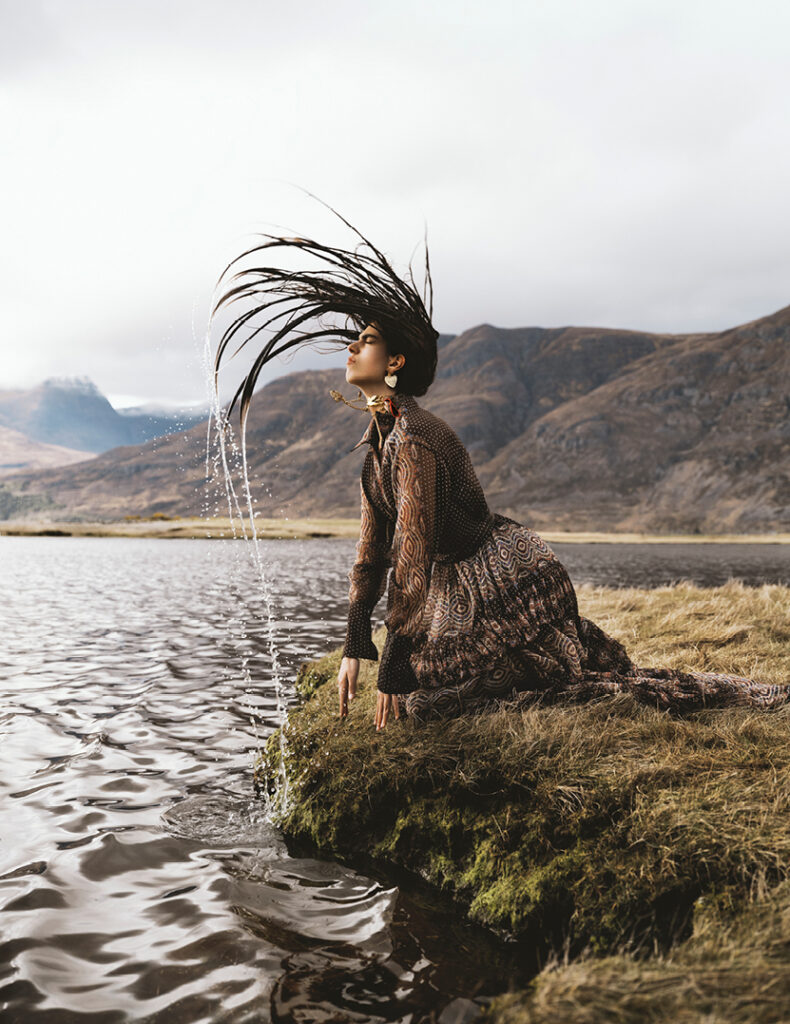 Image credit: Etro