FOR THE AUTUMN WINTER 2016-17 SEASON, KRIS VAN ASSCHE CHAMPIONS A NEW VANGUARD OF INSPIRED GENTLEMEN WHO EMBODY THE REBELLIOUS ENERGY OF HIS DIOR HOMME VISION. EACH PLAYS A UNIQUE PART IN THE AUTUMN WINTER 2016-17 FASHION CAMPAIGN, ITSELF A DYNAMIC PHOTOGRAPHIC PORTFOLIO SHOT BY WILLY VANDERPERRE AND STYLED BY OLIVIER RIZZO. REFLECTING A SUBVERSIVE WAVE OF CREATIVITY WITHIN MUSIC, CINEMA, PHOTOGRAPHY AND FASHION, THEIR DIVERSE BACKGROUNDS CONVERGE TO CHANNEL THE FREE-SPIRITED SENSIBILITY OF THE SEASON'S SKATE-INFLECTED WARDROBE. SPANNING GENERATIONS AND DISCIPLINES TO REPRESENT A DUALITY OF YOUTH AND EXPERIENCE, THEY PLOT AN EVOLUTION OF STYLE THAT SUBVERTS THE CLASSICISM OF DIOR HOMME TODAY.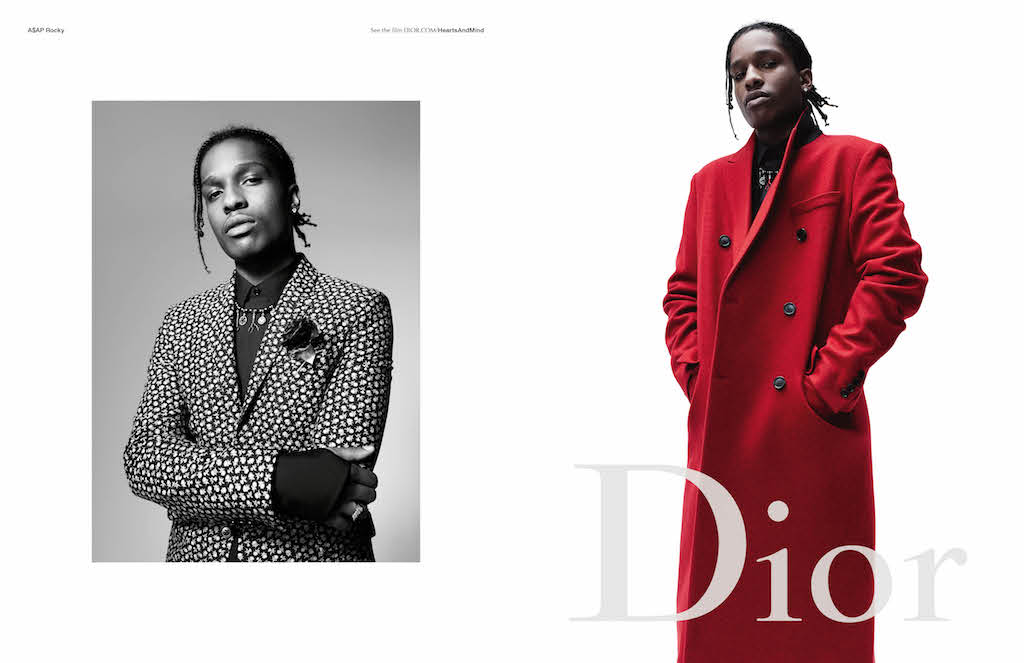 THE FRANCO-AMERICAN CAST OF FOUR MUSES IS HEADLINED BY AMERICAN RAPPER A$AP ROCKY, A GLOBAL PHENOMENON WHOSE IMPACT ON THE INTERNATIONAL MUSIC SCENE IS MATCHED ONLY BY HIS INNATE SENSE OF PERSONAL STYLE. ROCKY'S DEDICATION TO FASHION EMANATED THROUGH EACH IMAGE, AS HE EMBODIES THE EMPOWERED MASCULINITY OF TODAY'S URBAN DANDY.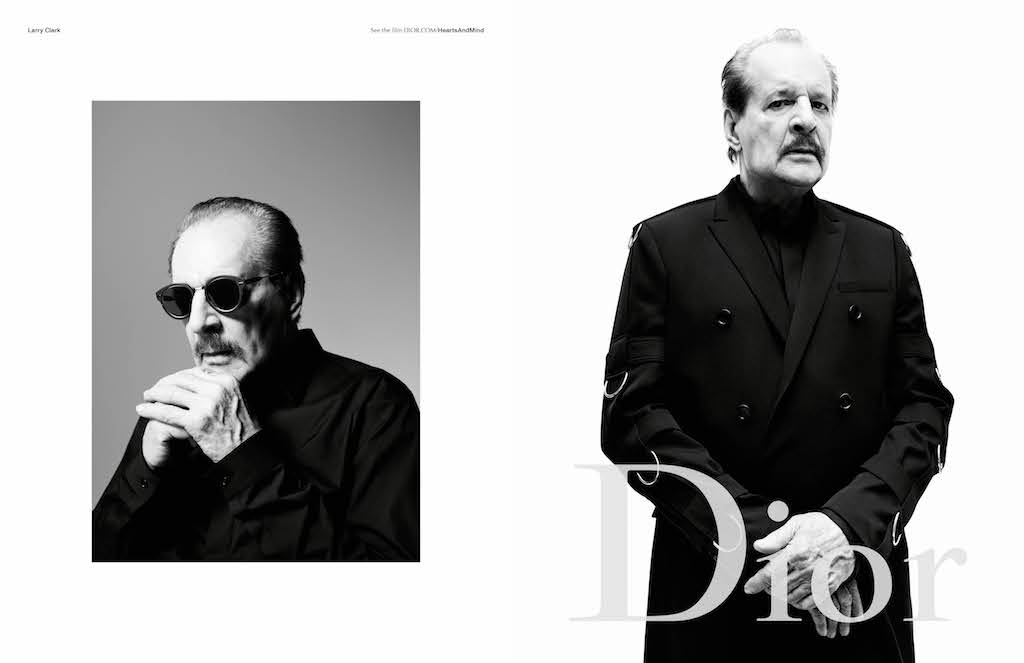 THE CULT FILMMAKER AND PHOTOGRAPHER LARRY CLARK REVEALS A BROODING ELEGANCE, UNDERSCORING THE SERIES WITH A DARK AND DISCREET PRESENCE. THE HARD-HITTING SUBJECT MATTER OF HIS LEGENDARYCAREER APPEARS INFUSED WITHIN VANDERPERRE'S PORTRAITS (HIMSELF A TRUE FAN).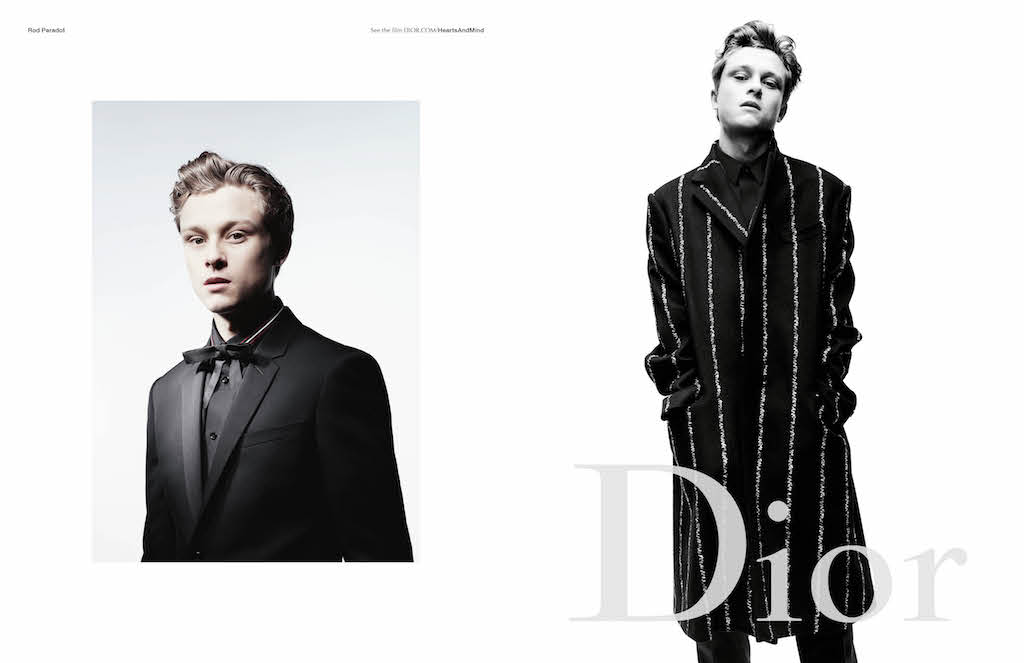 FLYING THE FLAG FOR A NEW GENERATION OF ART-HOUSE CINEMA, 20-YEAR-OLD FRENCH ACTOR ROD PARADOT
ENCAPSULATES THE INTOXICATING AURA OF MILLENNIAL YOUTH. HERE THE CÉSAR-WINNING TALENT EXUDES UNRELENTING CONFIDENCE AND STREET SMARTS DRESSED IN THE SEASON'S SOPHISTICATED COATS
AND FORMAL EVENINGWEAR.
CHARTING A FULL CIRCLE FROM OPENING THE RUNWAY SHOW TO STARRING IN THE CAMPAIGN, FRENCH MODEL DYLAN ROQUES REPRESENTS THE RADICAL FASHION VISION OF KRIS VAN ASSCHE FOR DIOR HOMME, BALANCING HERITAGE TAILORING WITH A STIRRING SENSE OF NEW PUNK LUXURY.
Credit: PR