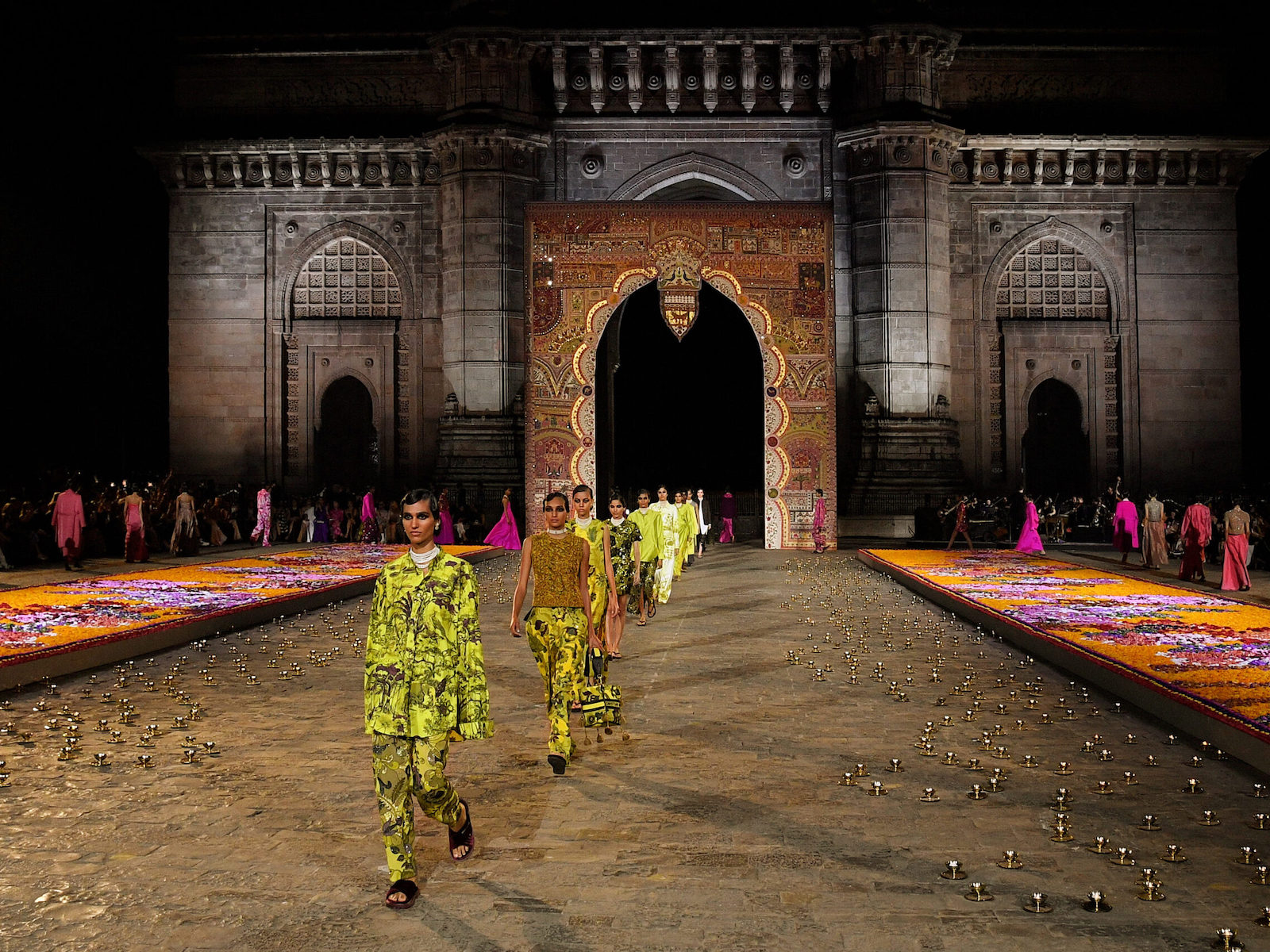 Dior's Fall 2023 Collection Is A Celebration Of Culture And Clothing
Maria Grazia Chiuri brings both her artistic vision and respect to India's culture in Dior's Fall 2023 Collection.
Presented under the light of the stars at famed landmark The Gateway of India, Mumbai, the collection show opened with pop singer Shelia Chandra's 'Speaking in Tongues I', accompanied by the quivers of the live orchestra.
The contemporary styles of subdued greys, whites, and blacks, interwoven with gold embroidery strutted down the makeshift runway of candles and rich flower art.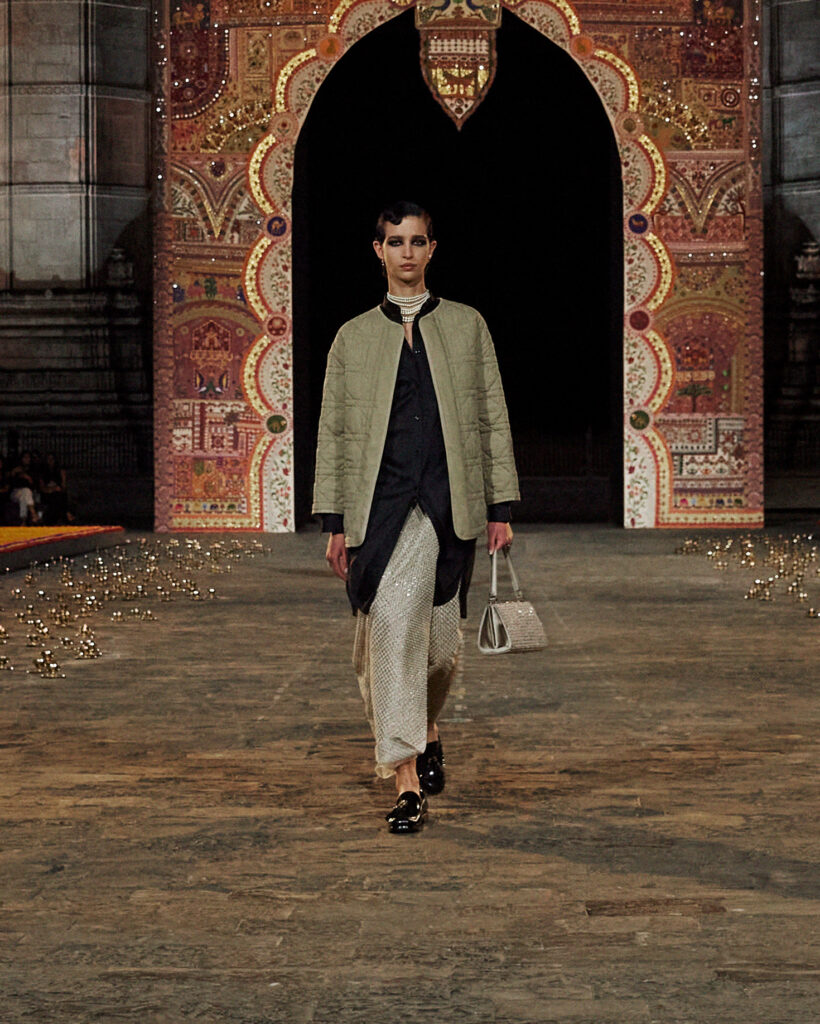 It's not long after that the song of the string family is drowned out by the pounding of tablas, beautifully crafted drums intrinsic to the history of Indian instruments. The beats usher in a wave of color, silks, tunics, skirts, and dresses of vibrant greens, blues, yellows, pinks, and purples command all eyes to their radiance.
The diversity and dedication of the regional crafts of the needlework are in full view, glints from adorning beads and sequins sparkling with each step. Iridescent lace creates an additional layer of complex coloring, flaring the already-eye-popping visuals of each outfit. Motifs formed by the geometric designs and patterns embellishing the garbs harken back to the roots of Indian dress.
Identity and origin are paid tribute in every piece, outward décor and time-honored artisanship emphasizing this.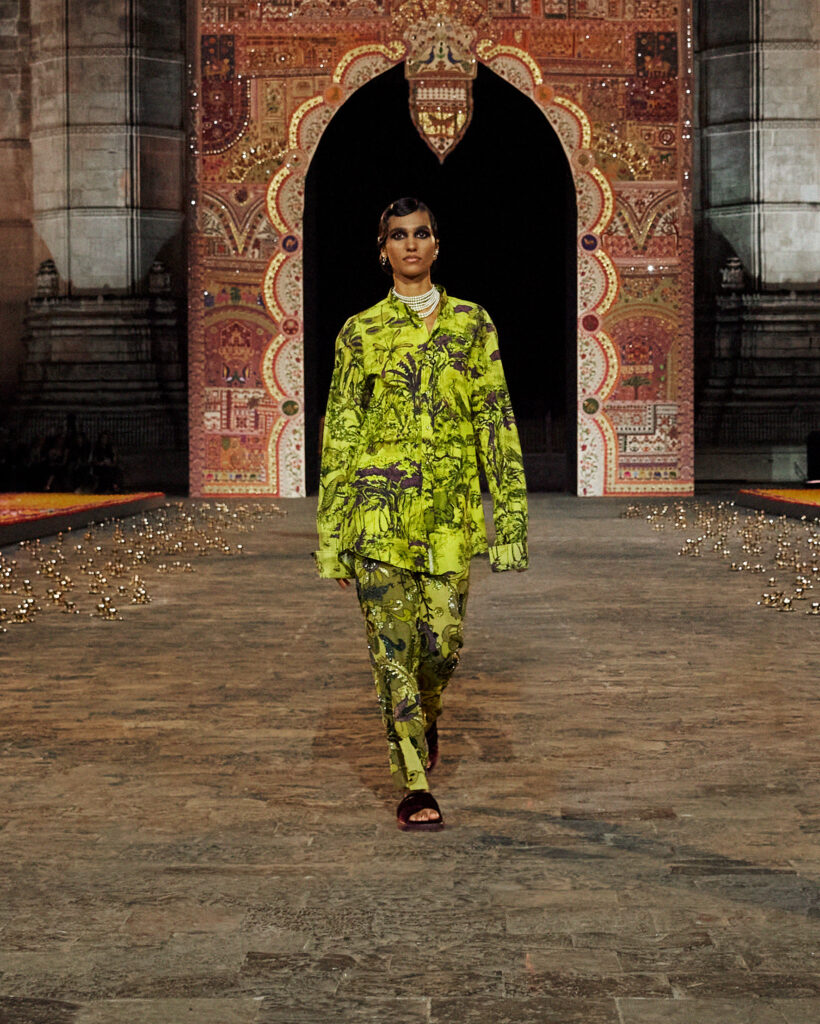 The sounds of the Symphony Orchestra of India soon join in on the music, sitars and bansuris filling the air with tradition.
Chandra's voice is heard again with 'Om Namaha Shiva', the end of its ethereal melody signaling a final parade made up of every model, striding to the continually-increasing tempo of the harmonic merger between the two orchestras. With one last encircling completed, the stage falls solely to Chiuri herself, who emerges from the gateway to give nods of gratitude to both the audience and performers.
Creating a coupling between France and India, Dior has managed to birth appreciation and commemoration of culture through their Fall 2023 Collection.
Here are our favorite looks: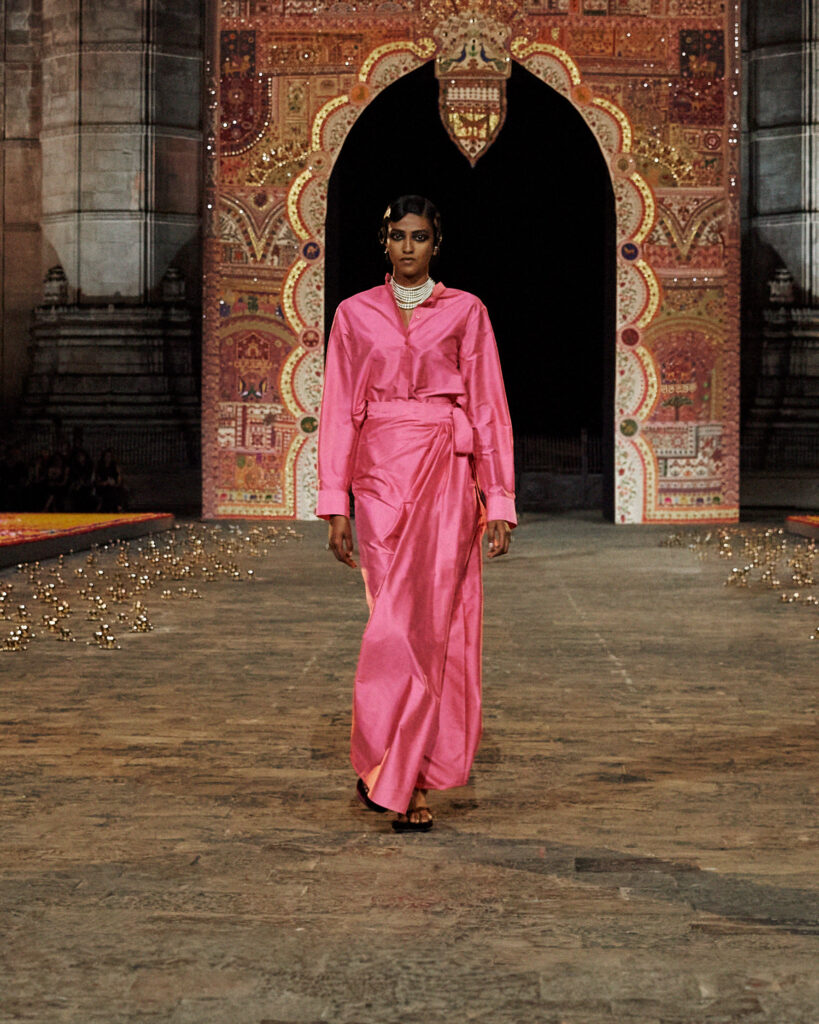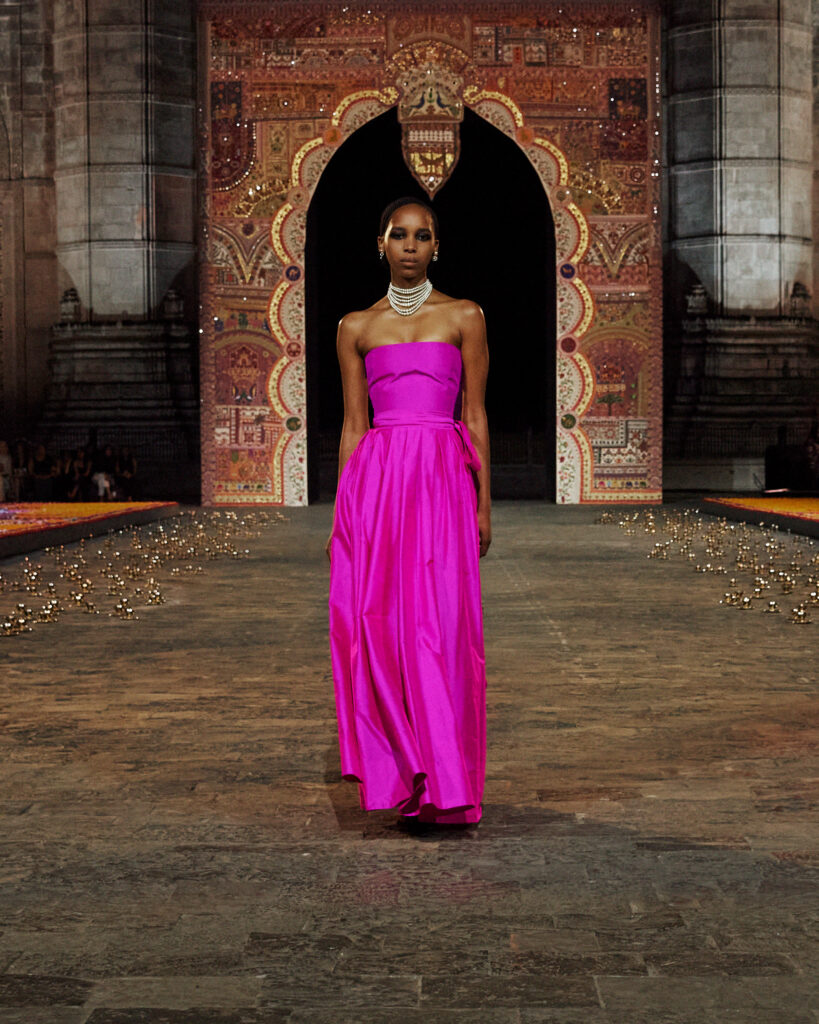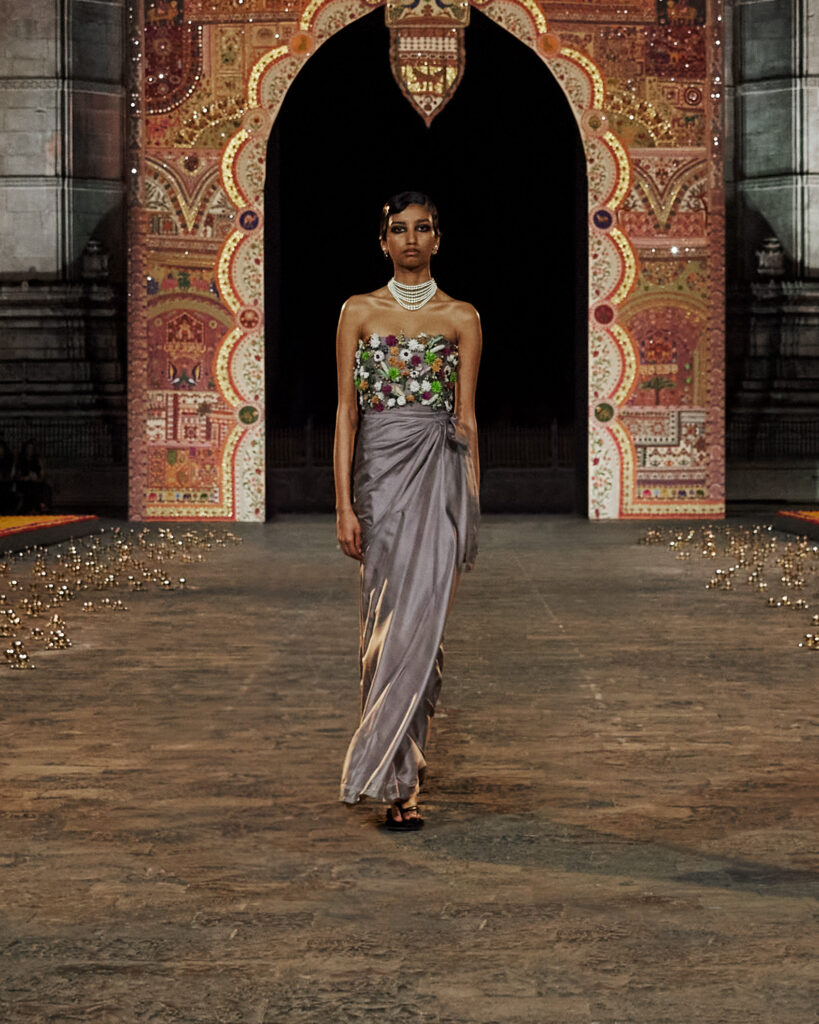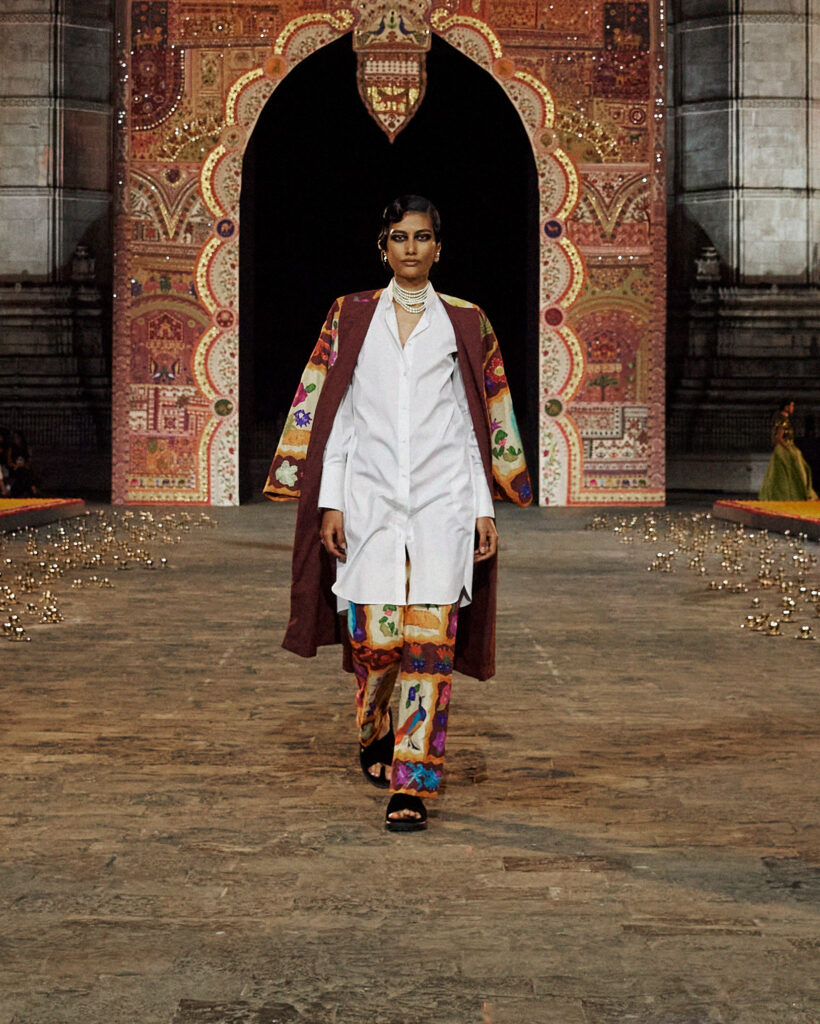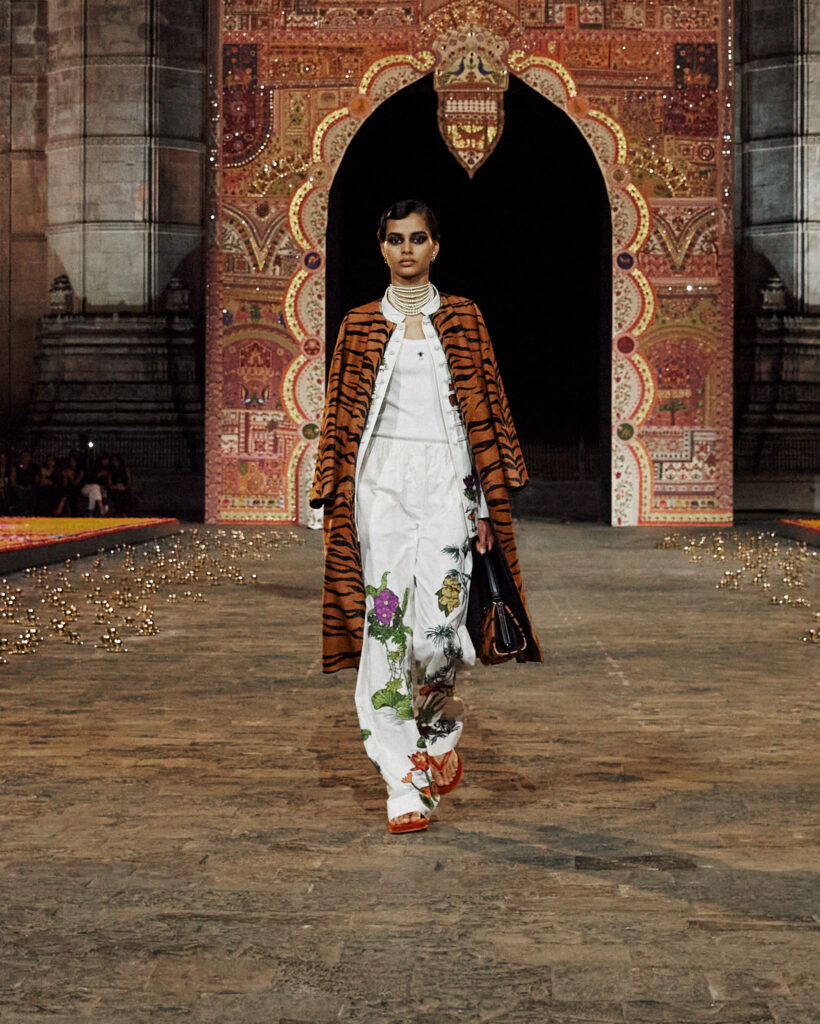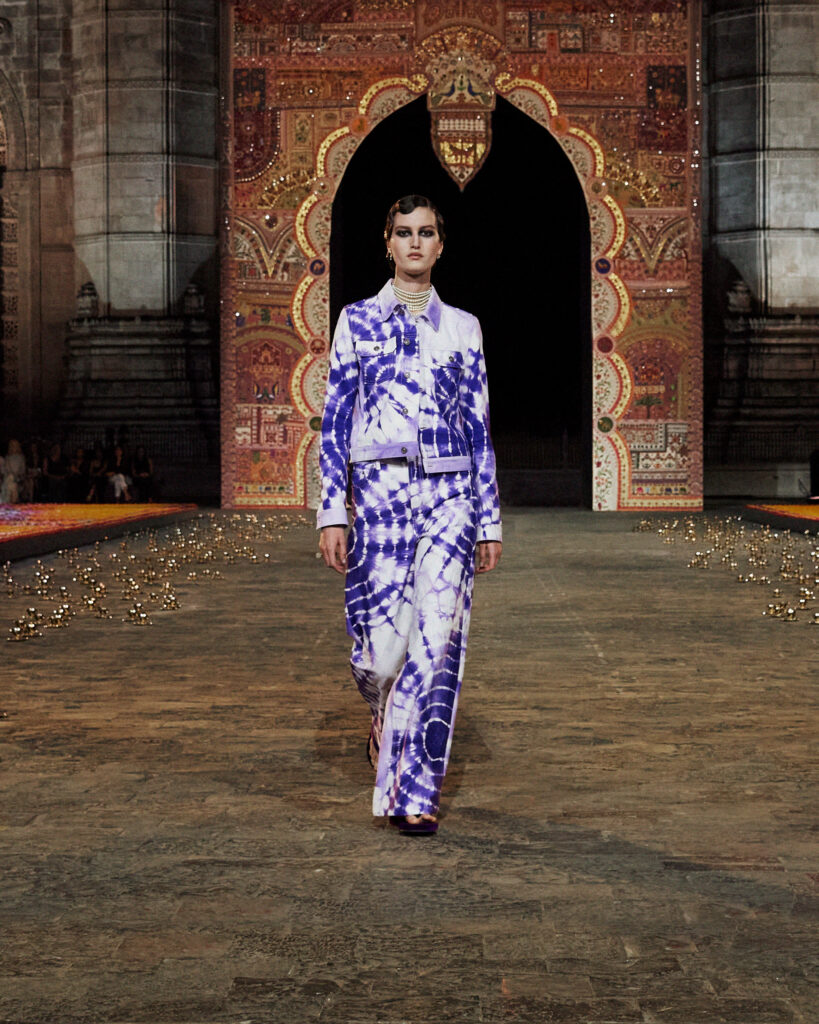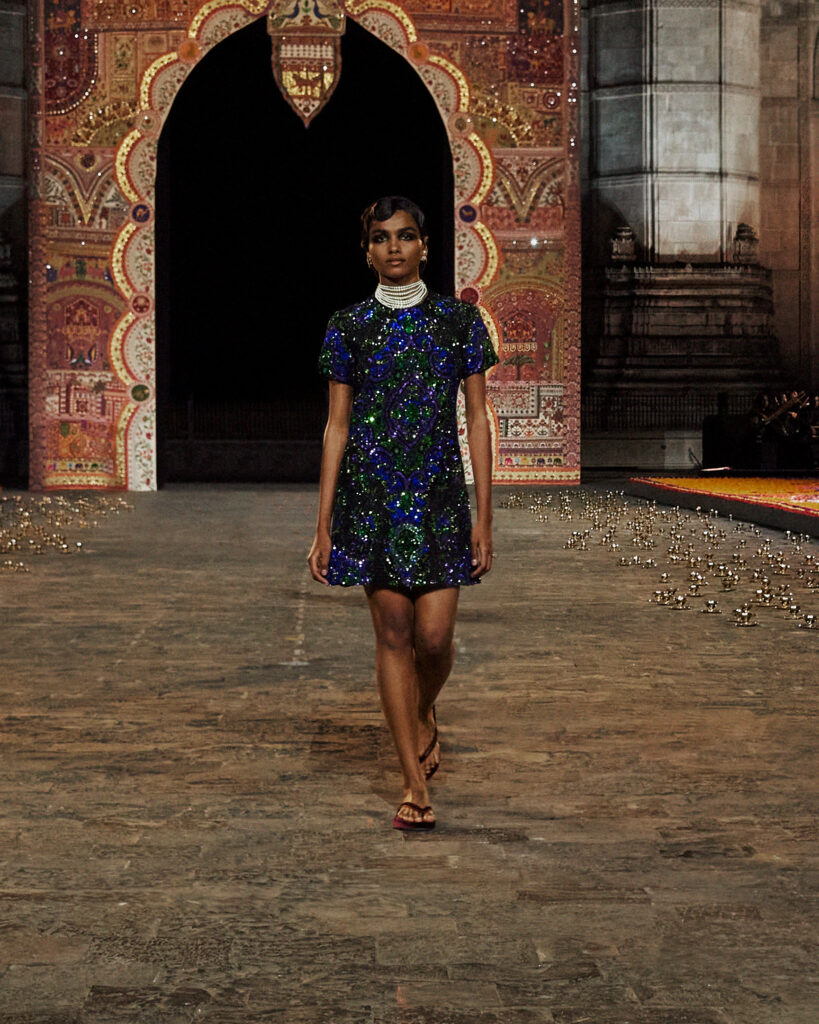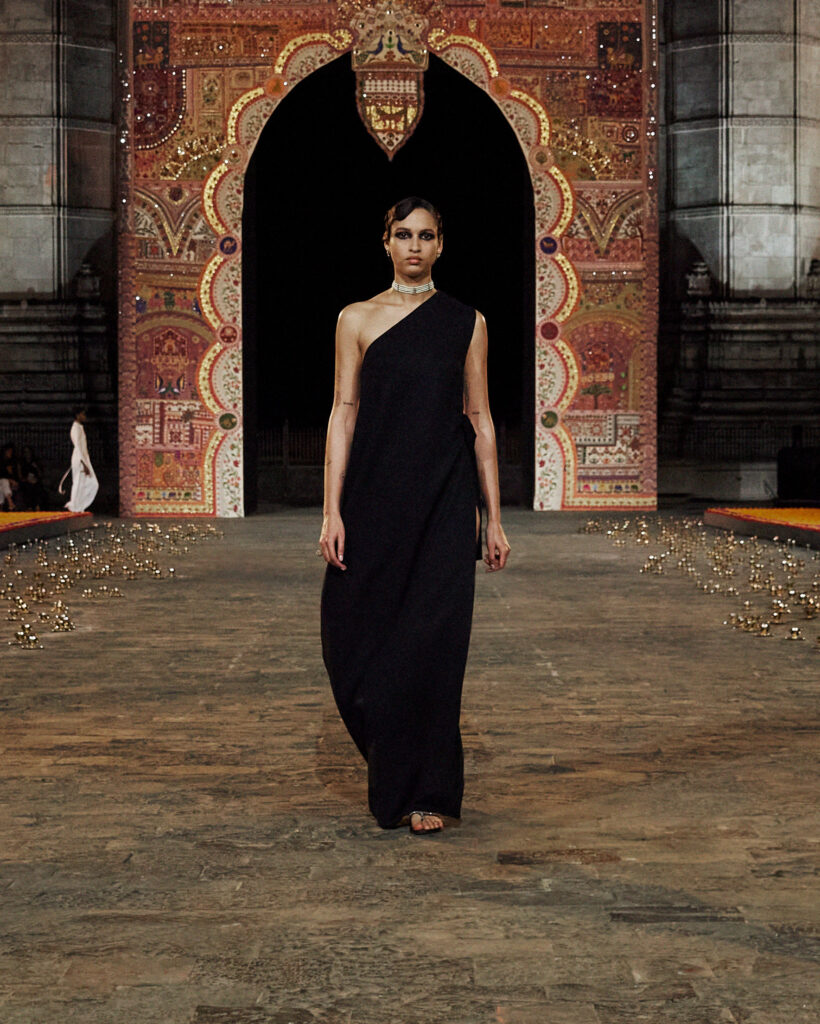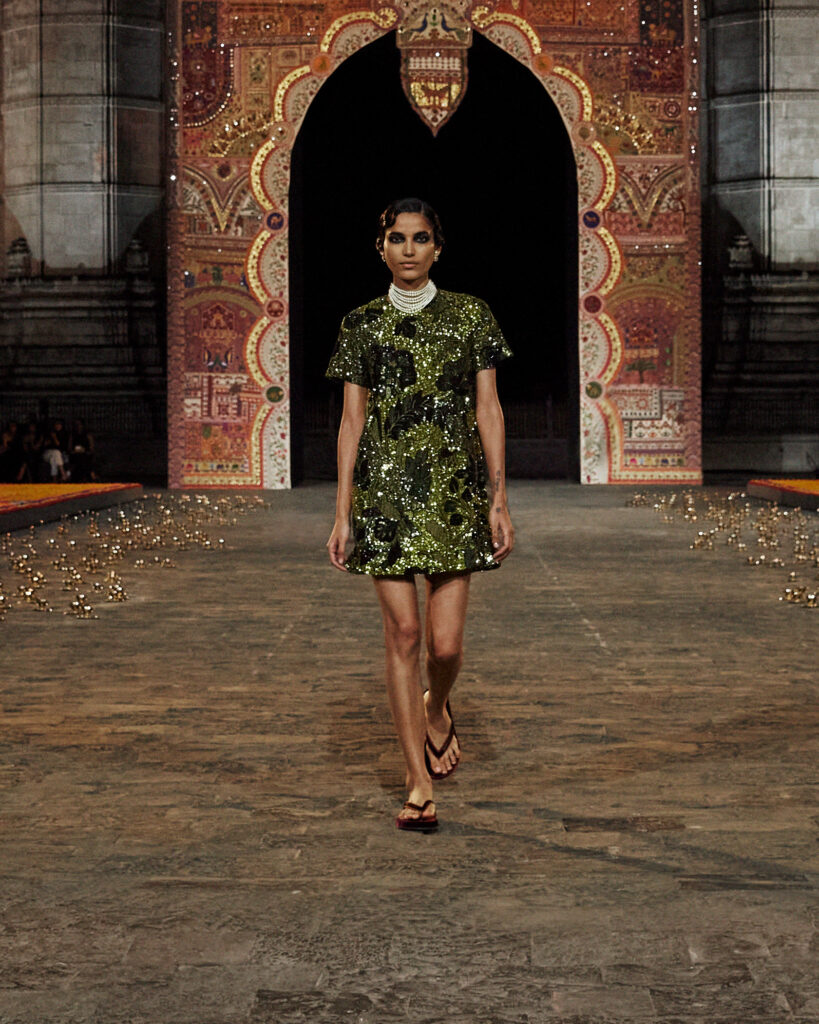 Image credit: Dior