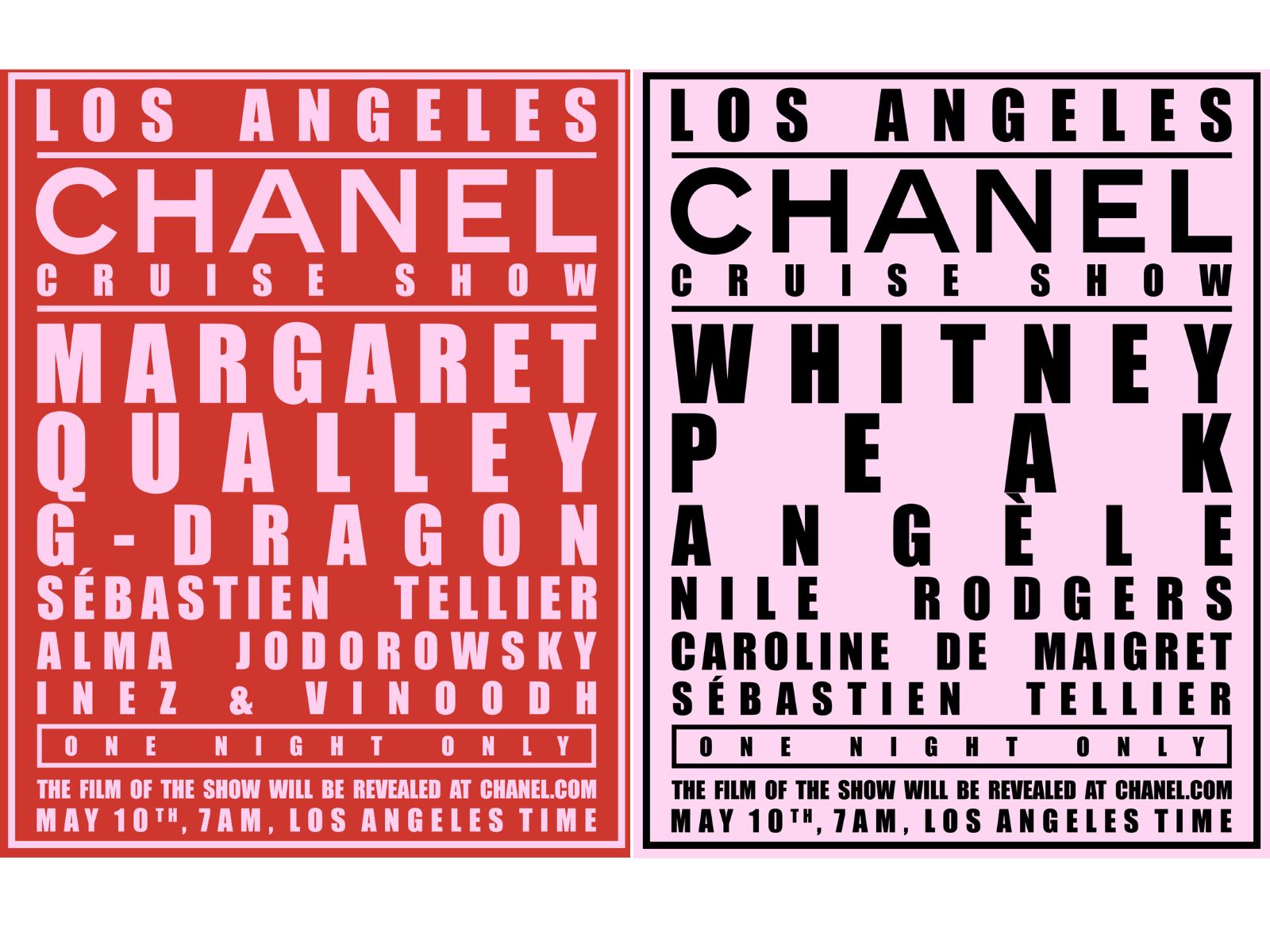 Chanel Cruise 23/24 Show:  A Fun Display of Luxury
Chanel hosted a star-studded event in Los Angeles to present its Cruise 2023/24 collection. Against a backdrop of a voice saying, "Everybody wants to be in Hollywood," the French label took over the City of Stars to present a joyful collection in a sporty atmosphere.
Sixteen years after Chanel first set foot on LA's sandy beaches, it was finally time for the French brand to make a big comeback. The return was set to be dramatic and show-stopping, worthy of Hollywood's biggest premieres, and it did not disappoint.
Virginie Viard, creative director of the brand, showcased a collection where 1920s glamour and 1980s disco blended, creating a colorful, joyful, and elegant world.
The symbolic relationship between fashion and cinema has been one of glamour and prestige; cinema has always relied on fashion to create characters and settings, while fashion has always relied on the spotlight to showcase its world.
With this collection, Chanel aimed to create a show where these two artistic disciplines could meet once again while paying tribute to the glamour of great film icons and Coco Chanel's connection to movie stars of the 1930s.
Viard delivered a juvenile, feminine, and playful collection with Barbie-coded looks at its center. The show featured rhinestone-covered mini-shorts, satin jumpsuits, and little tank tops adorned with the Chanel logo, while shades of pink and pops of glitter took over the runway.
The collection also included 1960s-inspired suits, evening dresses, and ensembles with embroideries and prints in an array of sunset colors; ranging from pastel shades to flamboyant tones. The use of gold in the collection was a hint at the golden era of cinema, while black and white paid homage to the house codes, creating visually striking garments, and blending retro and modern elements.
The accessories were a standout feature, with bucket hats and leg warmers paired with chunky trainers and wedge heel sneakers to create an 80s-inspired look. Golden chains, bathrobes, and casual pajamas added a touch of glamour, while bags shaped like vans, skateboards and palm tree embellishments brought a playful element.
The models' voluminous waves hairstyles and makeup were inspired by the bold style of the 80s, creating cohesive, impactful and glamorous looks.
Prior to the show, posters created by French artist André were displayed around the city, showcasing some of Chanel's longtime brand ambassadors. Additionally, a film starring actress Alma Jodorowsky was released, showing her participating in an aerobics session on the famous West Coast beach.
To further cement Chanel's relationship with its American customers, a boutique on Rodeo Drive, spanning nearly 3,000 square meters, was opened two weeks before the show. This new store is the largest Chanel boutique in the United States, and is set to strengthen its ties and presence in the country.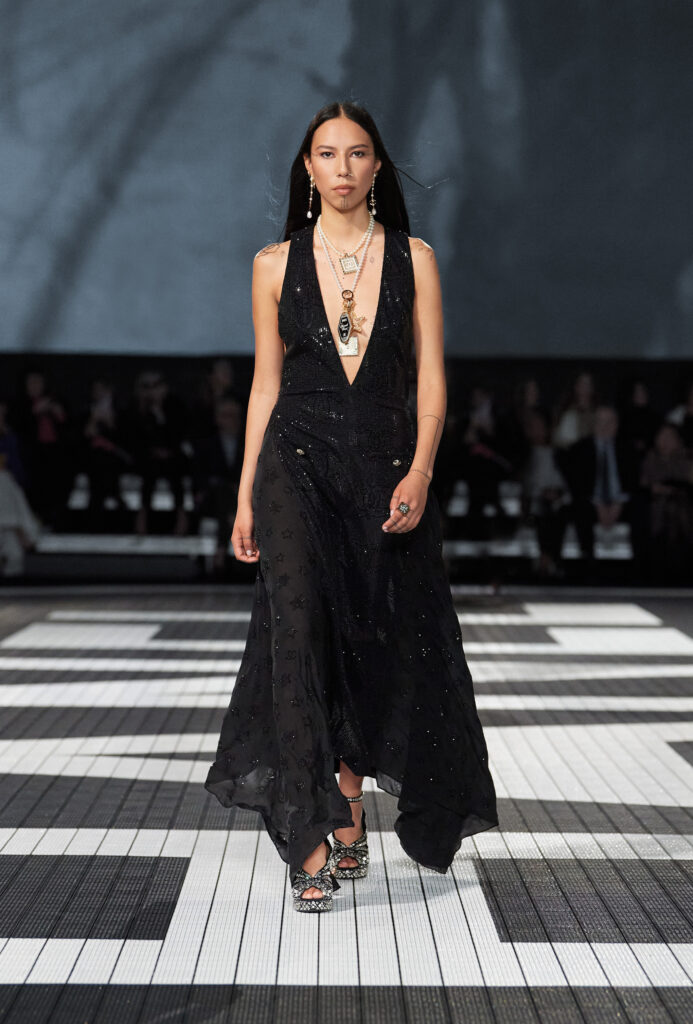 Image Credits: Chanel
Cover Image Credits: Artwork by Andrè