After Chief Creative Director Daniel Lee introduced a youthful energy and soul to Burberry last season, through the new 'Knight Blue' look and reimagined variations of classic motifs, fashion fans have been curious to know what his next steps would be following his debut.
For Resort 2024, Burberry explores archetypes of the British wardrobe. With silhouettes, fabrics, and fittings that take inspiration from Savile Row—the iconic street in Central London known for it's bespoke tailoring, these looks are cut traditionally tight, hourglass-like, and close to the body.
Similarly referencing past iterations of the brand's historic 'check' or plaid pattern in the Fall, this season dreams of new dimensions and distortions of the pattern. The first half of the collection debuted a check pattern looking similar to that of an ocean wave or a rolling frequency, foreshadowing the tasteful and gradual morphing to come with the rest of the show.
With articles that appear made for the British outdoors, the collection diversifies into a plethora of sharp, sophisticated, and versatile coats paired with tracksuits, rugby jerseys, kilts, dresses, knitwear, and pajamas. The culmination of identifiably British style trench coats, duffle coats, car coats, blanket capes, quilts, parkas, and bomber jackets with functional Burberry wear reflects not an occasion, but a lifestyle of functional tasteful luxury. Lots of these coat looks featured the Equestrian Knight Design in detail or pattern.
As the check pattern began to dominate less of the collection's articles, a new palette of joyful sherbet, cameo, ivy, rhubarb, khaki, trench, knight blue, black and white rolls in through more individualized, casual, and versatile looks.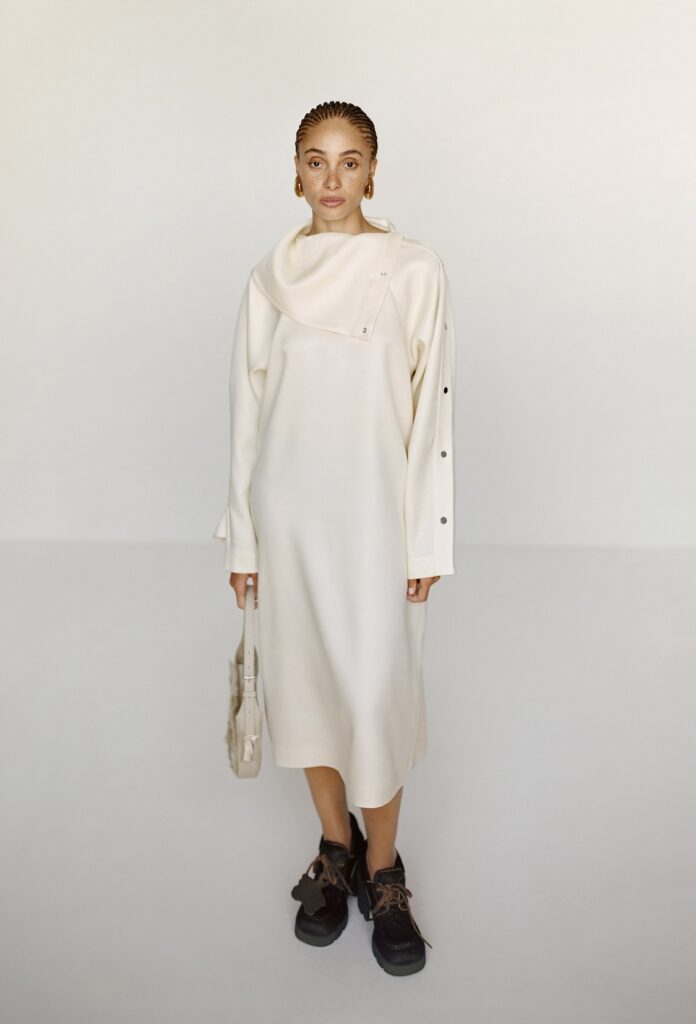 The latter half of the collection's experimental utility and finishes also proved worthy of note, introducing dynamic looks like silk dresses with hoods, dandelion-print pajamas, Prince of Whales and argyle knit sweater dresses, denim jackets with flocked cuffs, silk graphic shirts, and trousers with zip pockets referencing vintage ski and fly suits. Silk and cashmere crafted 'check' scarves seemingly accompanied many of the looks throughout the whole show.
Lots of the intricate looks implemented zippers and press studs for personalized fittings.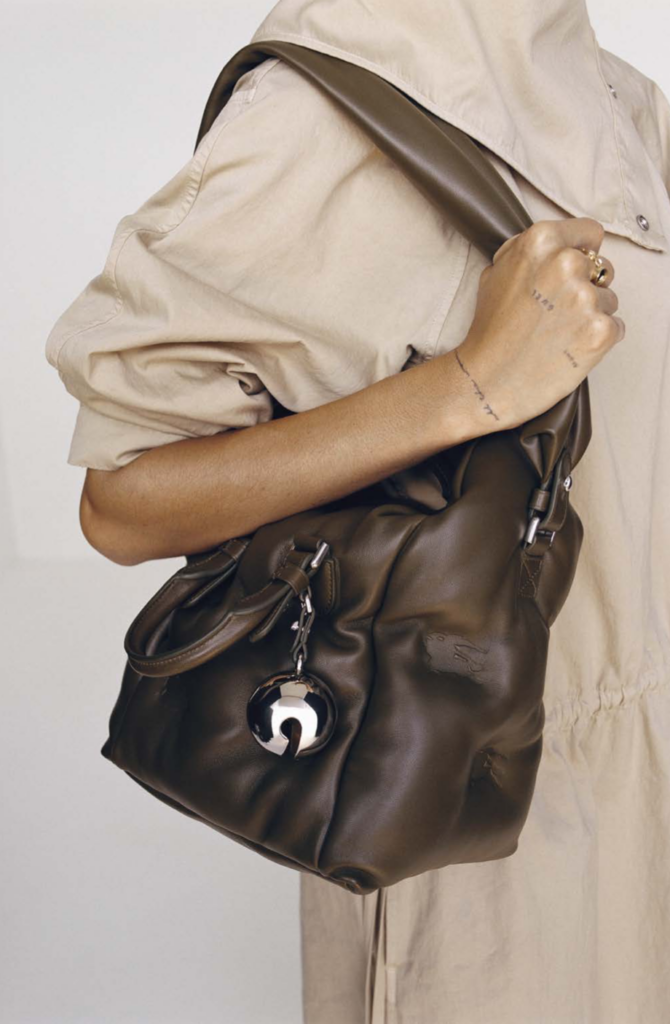 The accessories for this season came impressively profoundly, as one could on expect from Lee. Featuring variations of the Knight bag, the Shield sling bag, the Shield tote, the Muff bag, and the Peg bag, all of the silhouettes were fashioned in jacquard-woven check prints, quilted puffy leather, or shearlings. Headwear introduced mega oversized fur-hats whereas eyewear remained classy with sleek aviator style dark shades.
This season also posed a new imagined iteration of tall Stirrup equestrian boots, Stride boots, Baby pumps, sandals, trainers, bubble sneakers, and barbed loafers.
Continuing to make his lens on the iconic British house known worldwide, Daniel Lee continues to bring innovative and optimistic energy to Burberry. Without losing its British codes and central identity, Lee and Burberry shares a realistic, relevant, and respectable newness to the brand with Resort 2024.
Here are some of our favorite looks: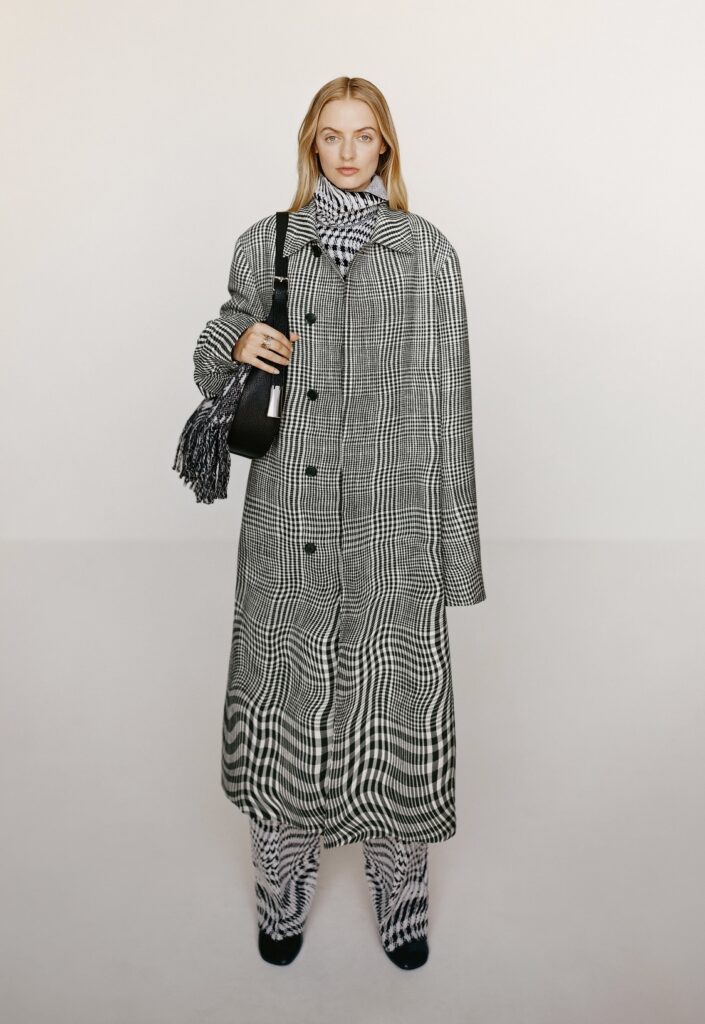 Image Credit: Burberry