Brunello Cucinelli continues to deliver a timeless look, characterized by an unwavering elegance and streamlined silhouettes, in their Spring/Summer 2023 menswear collection entitled 'Bohemian Evolution.'
The colors stay on the soft side, with pastel pinks and blues, and pale grays and beiges. Cucinelli opted for natural textures and délavé finishes, with the overall goal being to keep this collection light. This is once again demonstrated by the lengthier blazers, and the loose-fitting, fluid coats.
However looser does not imply baggy in this case. The sartorial garments are impeccably tailored and fit for casual and formal occasions alike. The cotton, linen, and silk knitwear brings a sportier feel, as does the outerwear, made with high-performance fabrics.
The discreet striped, paisley, and checkered patterns, inspired by the French Riviera, give this collection a very classic feel, and most importantly make for an extremely versatile wardrobe.
The central inspiration for Brunello Cucinelli's Spring/Summer collection is the modern man. The intent is to create a vessel for self-expression, with pieces that are infinitely interchangeable, empowering the wearer with endless possible combinations. Screaming Sprezzatura at its finest, Brunello Cucinelli embodies a true sense of Italian elegance.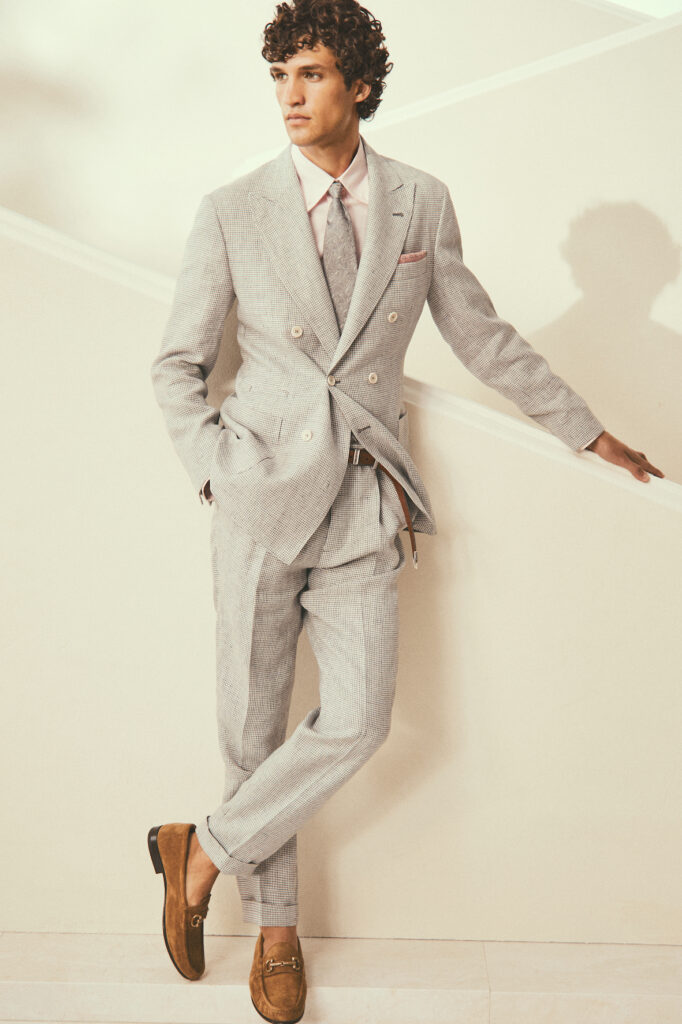 Credit Images: Brunello Cucinelli