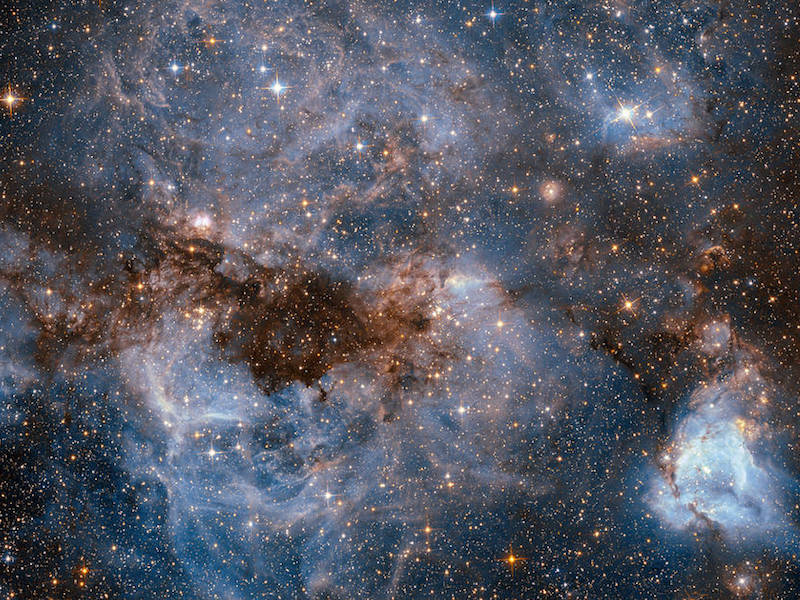 Be connected to the changes – Your stars for April 2017
Claudia Vannini:
April carries the burden of many retrograde Planets. This signals the coming and going of situations on Earth. Promises are made and undone. Contracts are made and so are treats. Knowing how to handle this roller coaster is the challenge. The month has a profile similar to March in the topics related to increase of taxes, tariffs, electricity and oil. There are also good gains in currency swings. What saves the month is the return of Venus to its regular movement. Bringing movement to money, business and relationships. It is a relief to the other planets. Saturn retrograde delays legal cases, but also delays the inspection of the collection of tariffs and debits. There is not much evolution in justice issues in this period. Neither the government benefits nor the governed. In the world scenario, we live the return of the past. Something that was dead, reappears at the end of the month.
It is the game of balance that makes everything be renewed and nothing is lost on the Planet. See below the Retrograde Planets:
#Mercury retrograde after April 9th, 2017 – difficulty in communication and electronics.
#Venus returns to direct movement on April 15th, 2017 – financial improvement and affections.
#Jupiter remains retrograde all month – project expansion is slow.
#Saturno goes into retrograde movement after April 7th – Slow and ineffective justice.
#Pluto goes into retrograde movement on April 21st – things return from the past.
Have a good month and enjoy the good times. There are very interesting days for those who are connected to the changes!
NAMASTE
ARIES
Physical energy on the rise! You feel you are in control again and this reflects positively on your finances. After the 15th, a lot of financial movement. Until then, you live moments when everything seems settled. Then everything seems to fall apart. They are the retrograde Planets playing a little with your good mood, but at the end of the month you will finidh it with a positive balance. Health is stable. Your family asks for more attention and may require your presence in April. Keep the 28th, 29th, and 30th as lucky days. It could be a lottery game, a raffle or a meeting for good deals. These are magical days for you.
LOVE: sensuality on the rise. You are the luckiest sign in love this April.
TAURUS
Good financial time until the 19th. Enjoy this phase to pay your expenses and organize the spreadsheets with annual expenses. Your career has lived moments of growth and now there is maintenance of what was created. It is not a month of major changes in financial gain. Do not make big investments in April. Even if something looks interesting, wait until May. There is not enough clarity in the negotiations. Health has a great time and there are important insights that broaden your intuition. Collect the information that comes, but wait for the next month to act. Your home is stable.
LOVE: good moments after the 15th with increased personal magnetism and help from Venus.
GEMINI
Mars brings strength and disposition to you. The physical body is in perfect state and ready to act on the material plane. April is a simple month. There are no big events for your sign and you manage the routine well. Finance goes through stability. If there is extra expense, you balance it until the 11th. Note the 15th, a day for good deals. Your greatest difficulty lies in the affective life. There are better moments with larger social groups than in the intimate life. Try to study a theme deeply and seek improvement for the future. This is the best time to spend the energy offered by Mars.
LOVE: good moments after the 19th. Until then, redoubled patience with the partner.
CANCER
Excellent month for finances. There is real growth in your earnings. You get good deals and that increases your confidence. Avoid high risk business and enjoy the influence of the Sun in Taurus to improve your investments. Your health will complain about overwork. Get ready to review old health problems and rethink how rested you are. Your behavior changes a lot in April. You, always willing to welcome everyone, realize that you have to take care of yourself and your own interests. Far from being selfish, it is the result of the activation of personal goals. Do not blame yourself for this behavior. LOVE: You are independent and have little patience to devote to feelings.
LEO
Success in the profession and good gains after the 15th. The month is busy for you and there are advantages in international negotiations or travel within your own country. Enjoy this prosperous moment by going to other places and working for new regions. Health feels the pressure of overwork and calls for more rest in the second fortnight. Observe all your acts in the profession. Archive emails, write down your appointments, and collect debts on time. Mercury can delay your incomes, but they will come. Avoid big investments and run away from the dashing investment profile. Be careful and keep the conservative investment profile.
LOVE: Everything happens quickly. Good time for a commitment.
VIRGO
April brings excitement to your life. Your professional life is in turmoil. These are new bosses, new contracts and new partners. Along with this, your nerves are tested by people's indecision. Some business is done, then people change their minds and then go back to the original idea. This comes and goes can make a Virginian crazy. All the energy of the month is put into the profession and the family members must understand it. Your health improves after the 19th, do not allow suffering from excess energy from Mars. LOVE: April is not the best month to live a great love. In fact, you need to rely on your partner's patience. Your absence in love is temporary.
LIBRA
You have until April 20th to raise good capital and pay your debts. After that day, Pluto pressures the financial sector and you struggle more to achieve the same things. There is no shortage, but surely everything will be slow in terms of money. It's a test for your patience. Your health goes through the opposite phase to the financial. It is after the 20th that you get vital energy and renew your strength. When there is money, there is lack of energy. When there is energy, finances suffer. Love lives a good time and some Librans should definitely get together. Get more involved with friends and social groups and you will shine.
LOVE: good phase to live a love with intellectual exchange and a lot of sexual attunement
SCORPIO
Privileged health in April. Many pains stay in the past and the physical body demonstrates this renewed strength. Professional life drives your April days. There is money all the time, but get used to people changing their minds. Contracts will be settled and then have to be modified. At the last minute, customers give up buying and the next day they will look for you again. It is a test of patience, so just evaluate your result on the 30th. Until then, you will know success and failure every hour of the day. Be glad your Home lives a quiet moment.
LOVE: the month is quiet and improves after the 15th. Some loves will become marriage in April without prior planning.
SAGITTARIUS
Good financial and career moments until the 19th. You can manage the expenses up to that date. After that, there will still be gains, but they will be slower. In health, the same thing. Strength and motivation until the 19th and drop in income on the rest of the month. You suffer with the retrograde Planets and live this dance of the chairs. If you organize yourself well, you can accelerate in the first moment of the month and rest after. Avoid large purchases or high-end financial decisions. Only in August will you be clear about these attitudes. LOVE: Quick romances without big commitments will be in your month. Married men must control the disagreements caused by Mars.
CAPRICORN
Uranus activates your financial life. It is a hectic and prosperous moment. Many projects and new opportunities. You completely immerse yourself in these new interests and live an electrical routine. Your health feels the impact of so much excitement and asks for special care. Between the 9th and the 19th of April, take good care of yourself. Improve nutrition and include rest between workdays. Many businesses will be done through Home or a Home Office. There is success in this type of activity because the family sector is strengthened.
LOVE: April does not have major changes in that area. If you have a partner, it accompanies your agitation. If you are single, there is no time to meet someone in April.
AQUARIUS
Lots of prosperity in April. Businesses are doing well and your spending is also being reorganized. It's time to increase your savings account. Use the money that comes with a good investment for the future and avoid travel. Your physical energy decreases. Include moments of rest and alternative treatments to balance your strength. After the 19th, you will feel the weight of the difficult months you have lived and your health may sound the alarm. It's normal to get tired at the end of a battle as you fought.
LOVE: everything happens in the Home. There is only romance with a person connected to your routine, someone who fits like a family member. A finished marriage can be resumed just because it is familiar.
PISCES
Stable month in the profession, without major advances. Your finances are the target of your analysis in April. You will, of course, seek balance in this financial sector. The ups and downs will stay behind because you are tired of the instability. The highlight of April is the improvement of communication. Talking, writing and publishing your ideas becomes a simple matter. It's House 3 being activated. Study subjects that perfect your curriculum and communicate with confidence. That's the way to the next professional climb. Health is balanced.
LOVE: very easy to meet people and start a dating. Great difficulty in turning this dating into something serious because you are independent.
Astrological Footprint by ClaudiaVannini
Image Credit: NASA