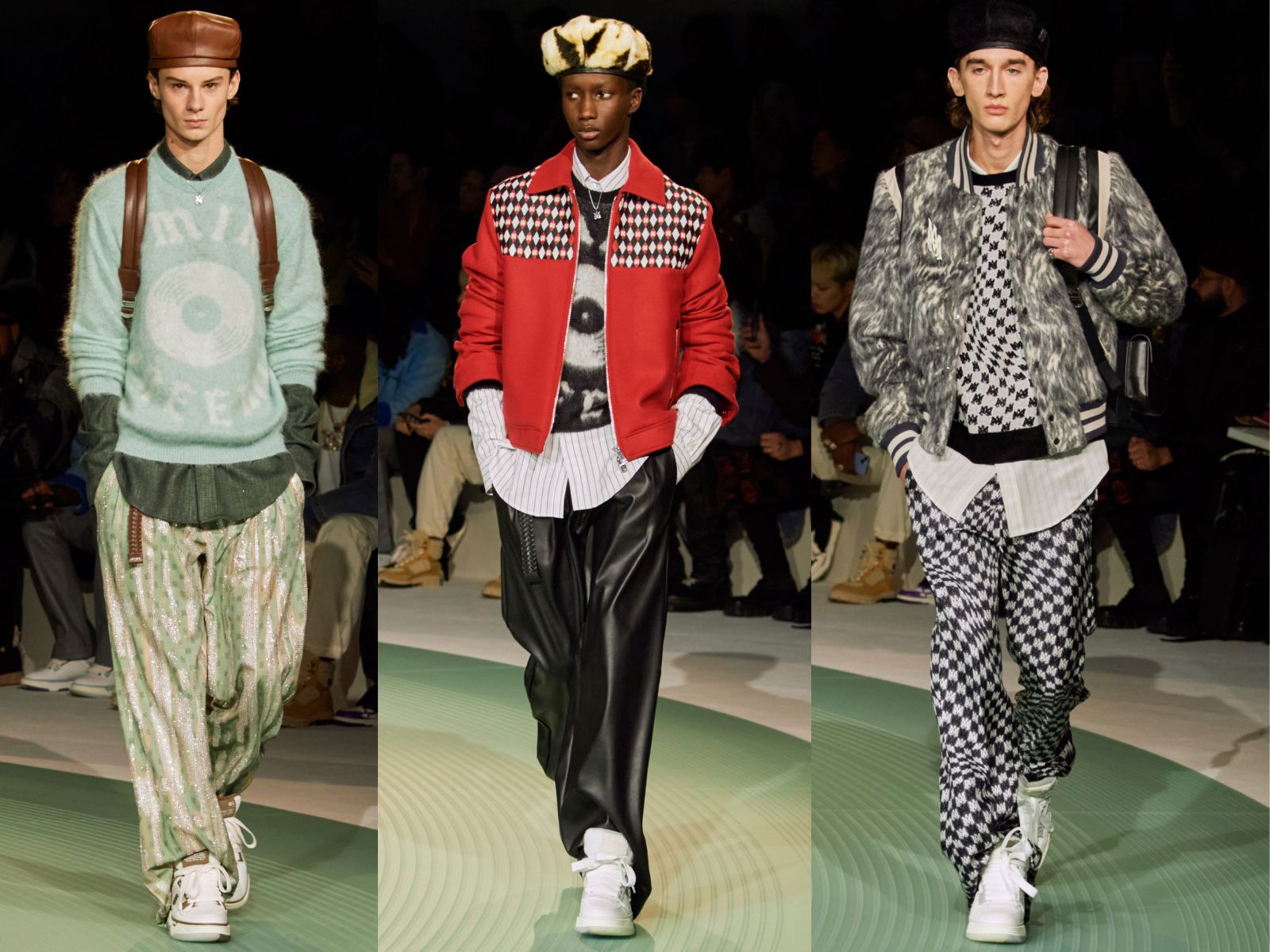 AMIRI: Fashion, Music, and Nostalgia
As a nostalgic melody played on the piano opens the show, the lights reveal a runway shaped like a vinyl record. At Carreau du Temple in Paris, AMIRI presented a dazzling display of fashion and music for its Autumn/Winter 23′ Collection. The legendary producer DJ Premier and The Badder Band performed an original composition live while golden age American-inspired garments walked down the runway.
The aesthetics of the collection offer a fresh take on irreverence, reflecting Creative Director Mike Amiri's desire to transport us back to the youth of the 90s in New York. With a monochrome color palette accented by jolts of deep red and mint green, the collection replicates the city's hues, while rich hand-painted patterns and camo prints give each look an edgy vision.
Sleek and detailed shapes exude class and glamour in a lavish collection. Loose and fluid silhouettes offer generous proportions and a sense of downtown ease, and the untucked shirt hems peeking beneath knitwear and the wide pleated pants add a rebellious vibe.
The designer's take on suiting features blazers that combine the properties of a varsity jacket for both comfort and elegance. Contrasting with the subverted classicism are the avant-garde and innovative techniques developed by the AMIRI team. Swarovski sequins were hand-embroidered and left loose to mimic tassels. Fur is imitated by uncut fine silk. Bandana prints are patchworked using leather and suede, and meticulously crafted pieces are made from leftover fabric as expressive 3D brushstrokes.
The extravagance of each look is paired up with sophisticated materials such as cashmere, silk, shearling, faux fur, and brushed wool. Prep school uniforms, newsboy hats, jackets, knits, and textured pieces graced the runway, while playful accessories like The Drum Machine bag, AMIRI-branded vinyl crates, and a hi-top MA-1 style made their debut on the catwalk.
With a counterculture aesthetic, along with a nostalgic feeling, AMIRI created a unique show where music, fashion, and youth are at the core, and where creativity and sophistication portray the essence of the brand and its boldness.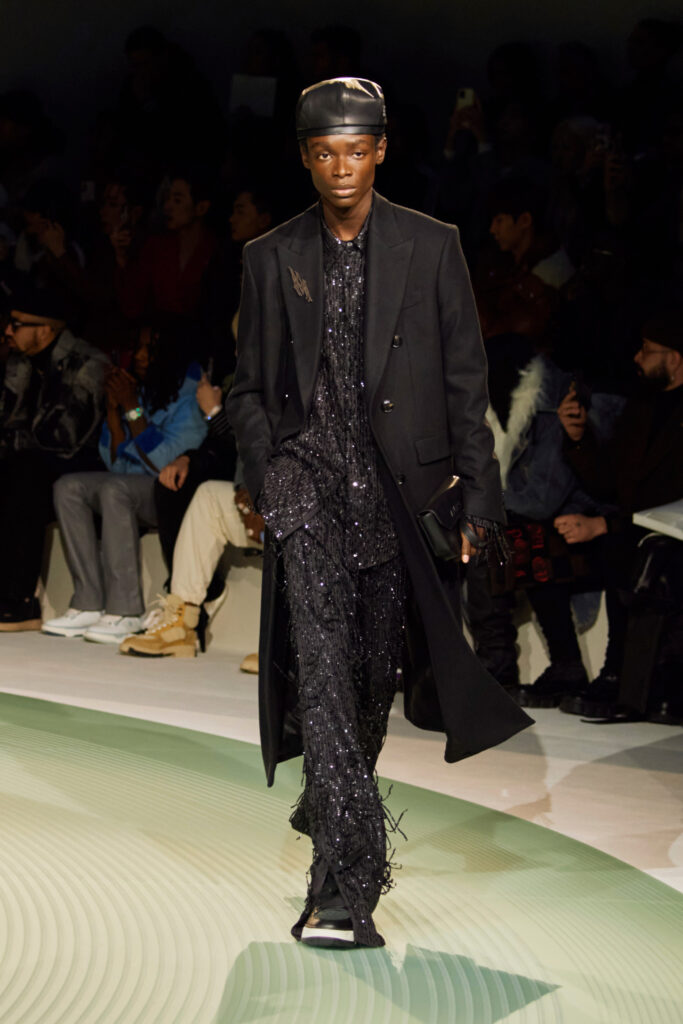 Image Credits: AMIRI