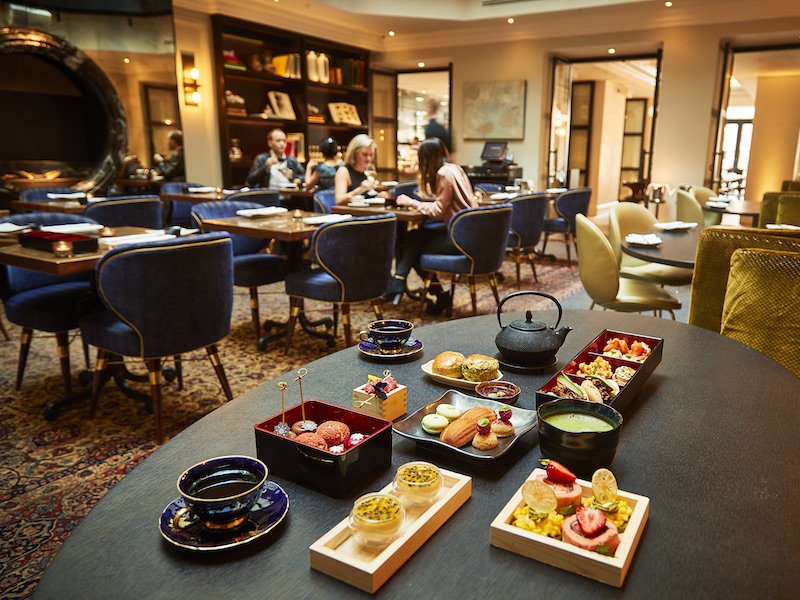 Afternoon Tea at IZAKAYA Hamburg
The IZAKAYA Hamburg invites to an incomparable afternoon tea at the brand new SIR NICOLAI HOTEL.
We are absolute tea lovers and we loved to be out for some tea and a bit of Asian culture!
Find below our lovely afternoon experiences – we will strongly recommend this special happening every weekend in Hamburg.
In addition to a first-class selection of exquisite teas, the most delightful delicacies are presented. An impressive range from sweet french Madeleines and Macarons with delicious creams and jams to Matcha Scones and Mochis on Skewers you will also get breathtaking savoury dim-sums like Pulled Pork Boas and Chicken Teriyaki Sandwiches. All homemade!
Our favorite: The Pistachio Tart with mango, lime and white chocolate – divine!

The afternoon tea –  in this beautiful way only available in Japan as well as in selected restaurants in London – will be held in the IZAKAYA Hamburg every Saturday between 14pm and 17pm and on Sundays between 14pm and 18pm.

Here are our sweets for you: