The modern vision of Dior is perfectly encapsulated in their Fall 2020 collection. The designs, by Kim Jones, the artistic director of Dior Menswear, are the very essence of modernity. The campaign images are shot by Steven Meisel, and an innovative video accompanies the photographs of the designs. The video is an almost psychadellic experience, from the rapid shifts in camera angle to the music used, the concept evokes the spirit of sun drenched Florida.
Kim Jones is a pioneer of creating a hype surrounding fashion, and this video is archetypal of that talent. The video is fast paced the tempo of the music leaves the viewer with the indication that something is starting. The shifts in tempo, accompanied by footage of a rose flowering and unflowering, seems to be a nod to the elasticity of time and indeed, nostalgia.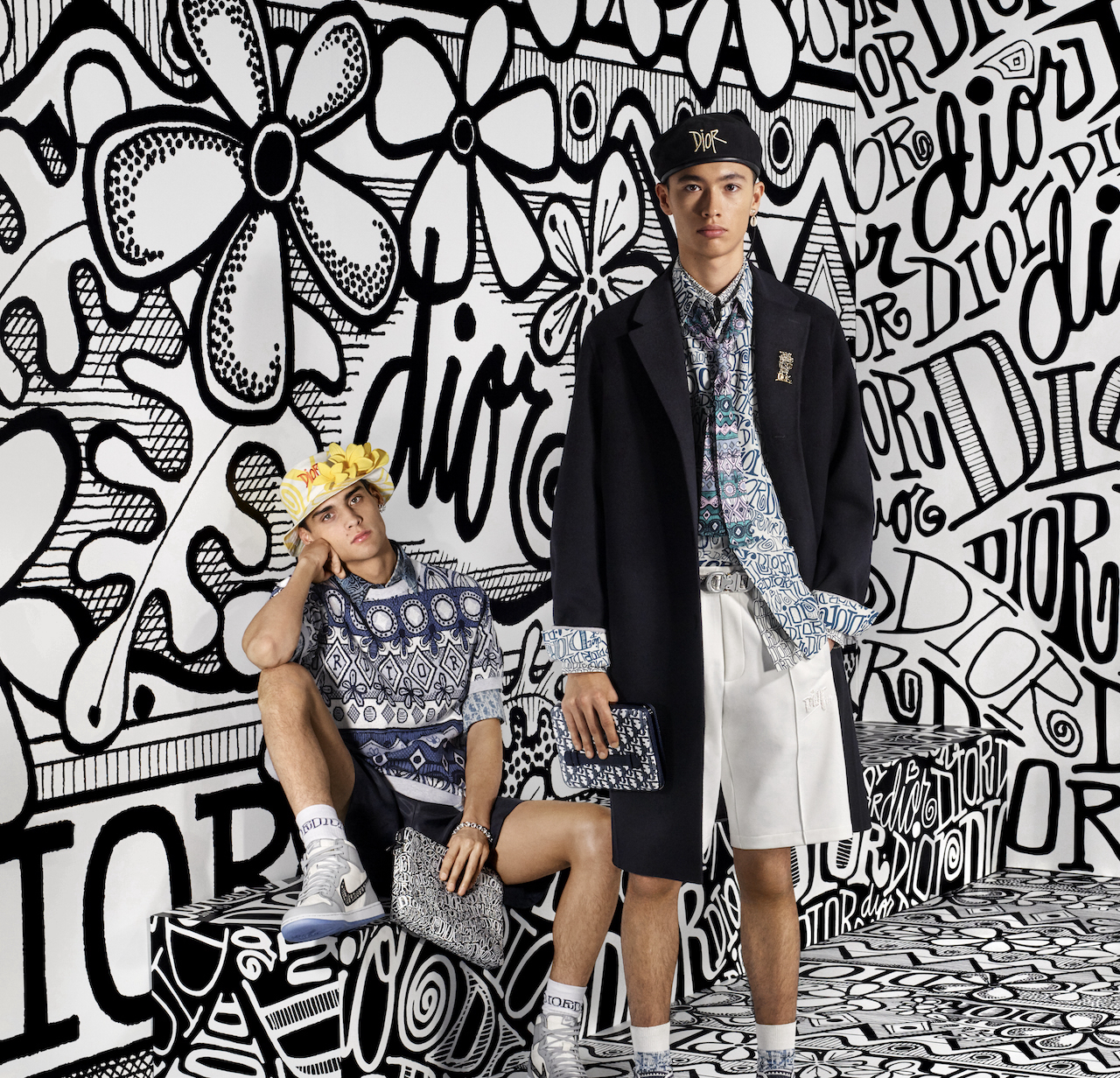 For this campaign Jones brought Shawn Stussy of Stüssy inc out of retirement. The American company Stüssy, is a fashion pillar of hip-hop, skateboarding scenes and punk subcultures. Stussy designed the backdrop of the video – the black and white letters spelling out Dior unfold through the video which both forms a backdrop for the campaign images and brings the brand centre stage.
The designs are bold, from a pastel blue tote with the words Dior in emboldened graffiti esque lettering, to vibrant outerwear, loud accessories and print shirts, all of which embody the spirit of summer. The collection is eager and unique, and the video leaves you yearning for sun-drenched days.


Here are our favourite looks:
Image credit: Dior