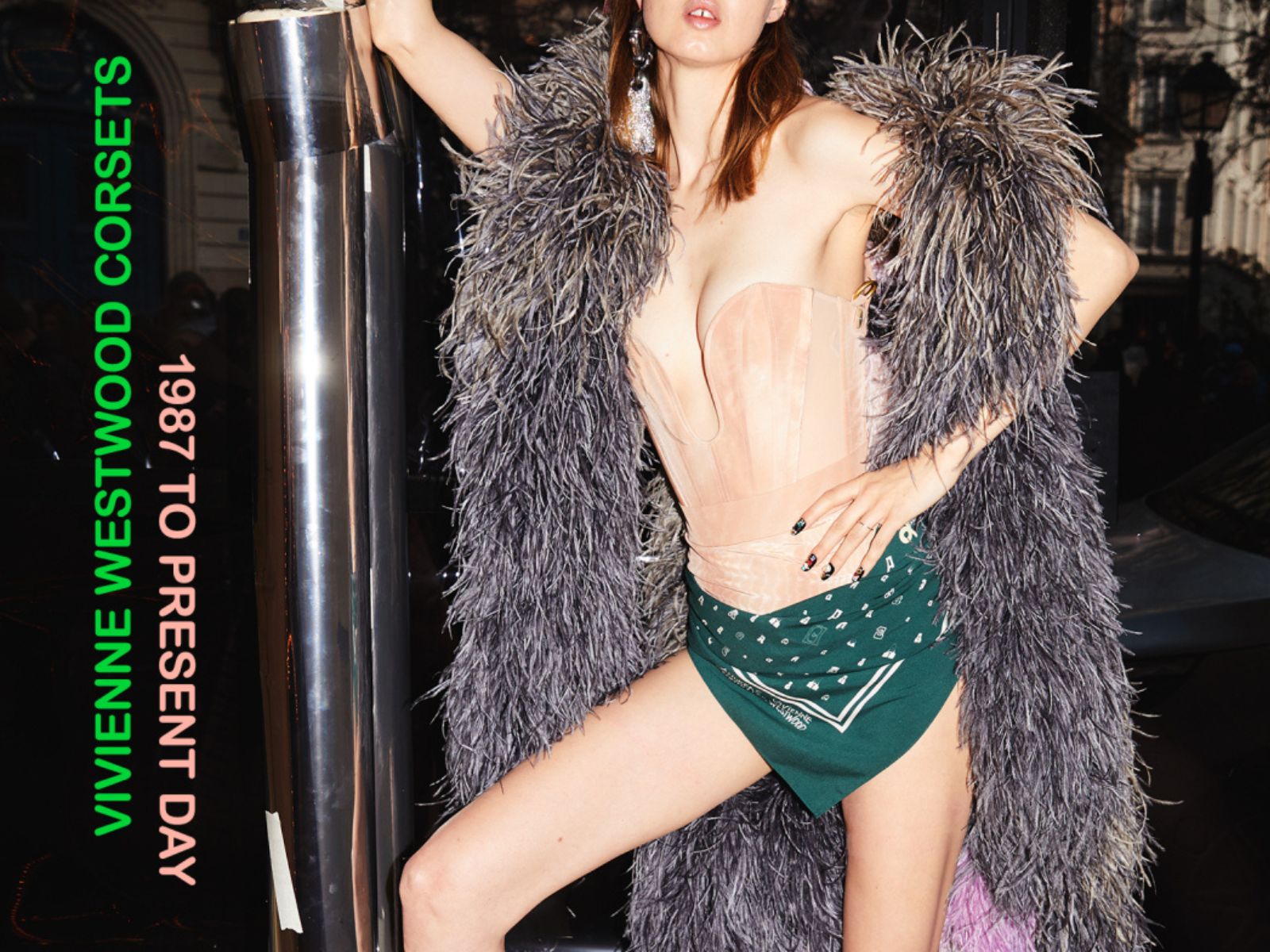 Vivienne Westwood Corsets Get Their Own Exhibit
Following a brief stop in Paris, the "Vivienne Westwood Corsets – 1987 to Present Day" exhibit will be showcased in London from the 8th to the 21st of May 2023, at the fashion house's flagship store on Conduit Street in Mayfair, as part of London Craft Week.

To pay homage to the late British designer, the iconic fashion house will present an exhibition centered around the corset, one of the brand's most emblematic pieces. Visitors will have the opportunity to explore the brand's approach to corsetry from 1987 to the present day and observe how the house has subverted and reclaimed this undergarment to make it a signature element in its repertoire.

At the core of the exhibit is a retrospective of the brand's iconic corset archive, featuring pivotal runway looks that demonstrate Westwood's innovative and progressive approach to corsetry. The exhibit will showcase important pieces dating back to the first corset collection, as well as some of the more recent iterations by the brand's creative director, Andreas Kronthaler. These pieces will illustrate the connections between corsetry and historical clothing, culture, and the fine arts.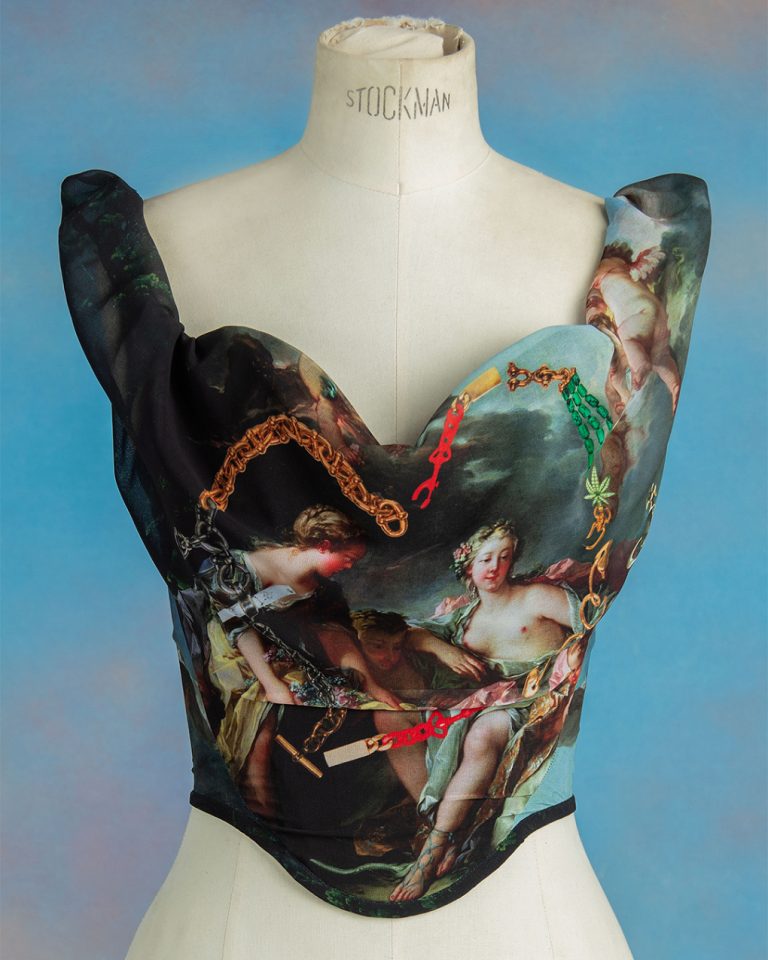 Symbolizing beauty, elegance, and obedience, the corset is one of the most controversial garments throughout history. Longtime criticized by Feminists for the unhealthy effects on women's bodies, it was the main target of the dress reform movement. The 20th century brought a body revolution and, with it, and change in clothing. The corset was forgotten as women embraced a more comfortable way of dressing.
Despite previous allegations regarding the damage it inflicted on the body, the corset regained popularity during the late 20th century. Designers like Westwood adapted it to the new social norms and current status of women, transforming it into a seductive piece symbolizing the Femme Fatale. This time, the corset was worn as outerwear and was adopted by movements such as Punk and New Romanticism.
Soon, the corset became a transgressive accessory associated with the sexual liberation of women. At the center of this transformation was Westwood, who drew inspiration from Renaissance art and Rococo style, introducing floral motifs and embroideries to the corset. She reconstructed its shape by removing the back lacing and the whalebones, providing the wearer with better movement, and giving it a new meaning.
To this day, this remains one of the designer's major contributions to fashion history. She introduced the corset to a new era and a new generation of women, giving it a new life where rebellion and sensuality could meet.
In addition to the exhibition, the fashion house has created a limited-edition jewelry collection that features a charm representing the Westwood Portrait corset introduced in 1987 for the Vivienne Westwood Harris Tweed Fall-Winter collection. The charm is available in gilded metal and pearls and is part of a mini-capsule collection including necklaces and bracelets.
Image Credits: Vivienne Westwood