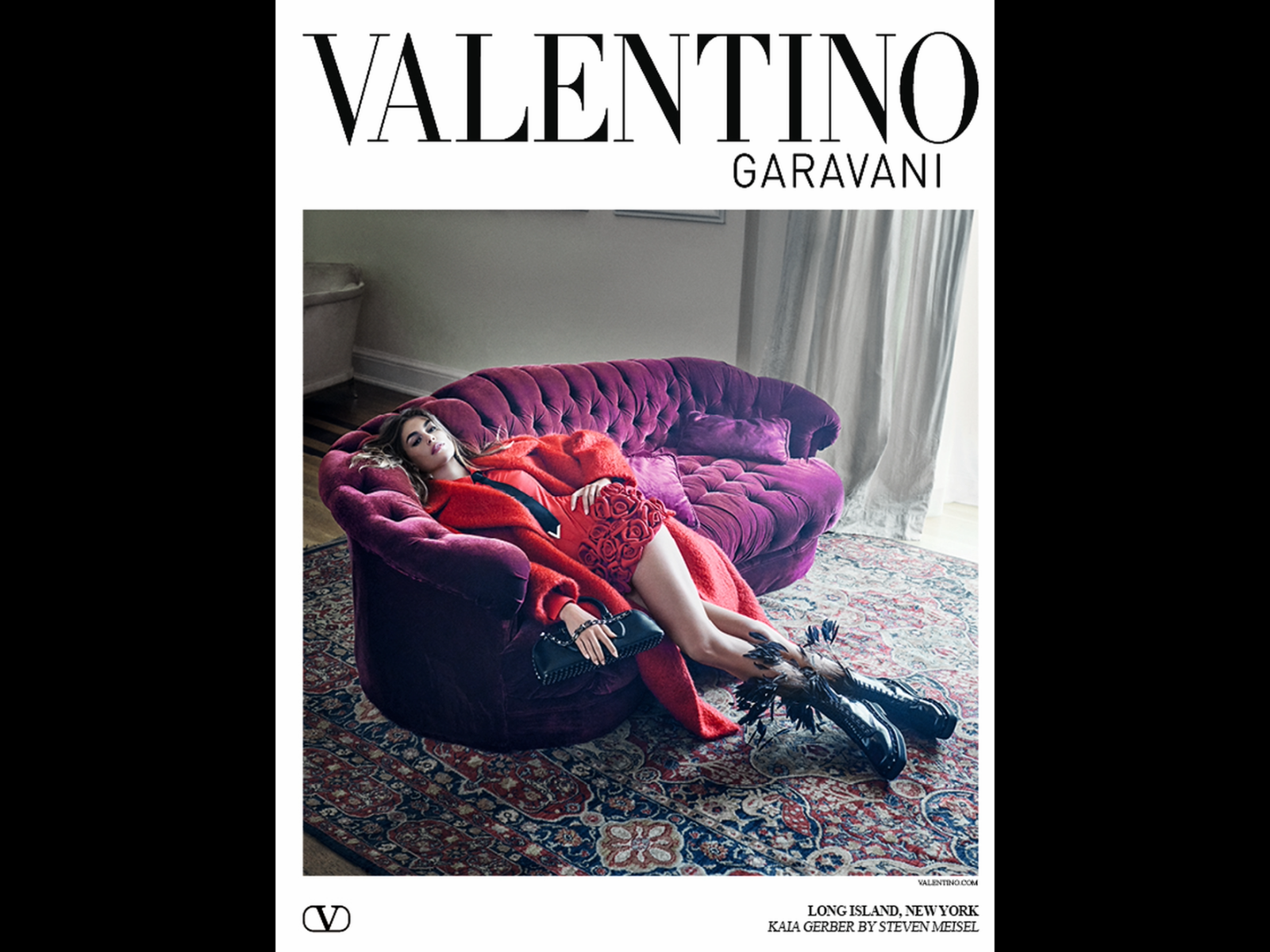 Valentino Broadens The Black Tie Archetype In Their New Campaign
The black tie, the centerpiece of its titular dress code, is ingrained within the foundation of fashion for its iconic style. Eye-catching around the neck of American actress and model Kaia Gerber, the black tie was the true muse of Valentino's campaign for their Fall/Winter 2023 collection, which prominently featured the accessory across its wardrobe.
Originating in Western civilization during the 19th century, the black tie dress code was birthed as a more relaxed alternative to the primness of white tie attire. Since then it's been the cultural conformity for ceremonies, special occasions, and professional wear, with the necktie itself being the shared staple between these formal events.
While black tie has historically been rooted in masculinity, Valentino's contemporary lens for the concept was to make it more inclusive. Gerber's casual rebellion was captured by photographer Steve Meisel amidst the backdrop of Oheka Castle, Long Island's premier luxury hotel.
Fitted in an oversized jacket and rosebud-bottomed top as well as a halter-neck dress, Gerber's poses placed her in defiant positions, mirroring the spirit of Valentino's idea of the black tie. Whether lying crookedly on a mauve couch or leaning against a decorative desk, her posture pushed towards breaking away from the acceptable.
Shifting the focus of the black tie from a symbol of collective sophistication into one of individual identity, Valentino's campaign sought to expand upon the black tie's creative avenues, bringing it outside the box society had thought it was trapped in.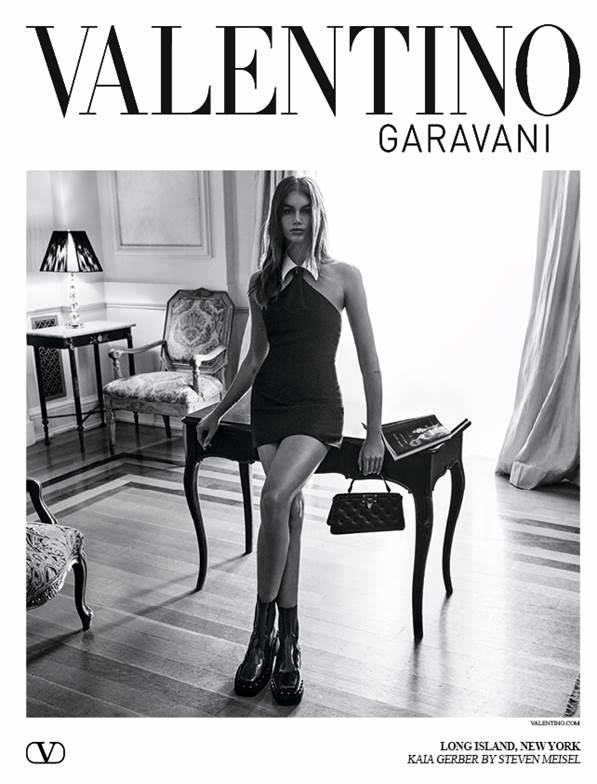 Image credit: Valentino