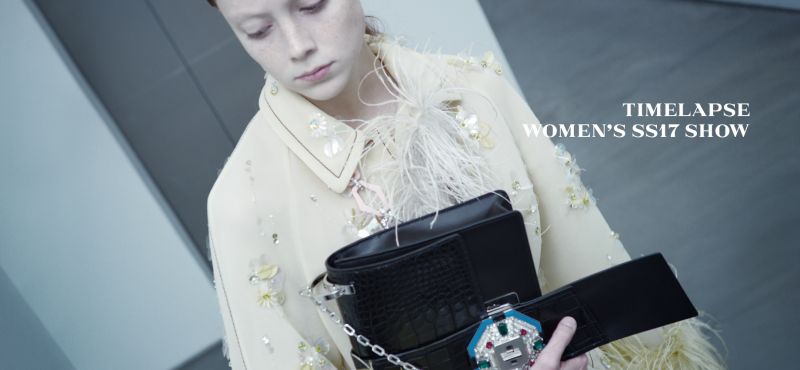 TIMELAPSE – Prada and Willy Vanderperre SS17
'Timelapse', Prada and Willy Vanderperre's creative collaboration for Spring/Summer 2017, isolates the collection's intentions to elevate and explore the complexity of modernity. In echoing, fluorescent-lit hallways, elevator doors soundlessly open to the platform where low meets high — as elements designed for function meet those exuding only elegance. What separates the past from the present? Perhaps it is a reimagining of femininity.
In 'Timelapse', the present is seen through a surveillance-like lens that points to Prada's tech-loving start, while keeping a close watch on the future state of fashion.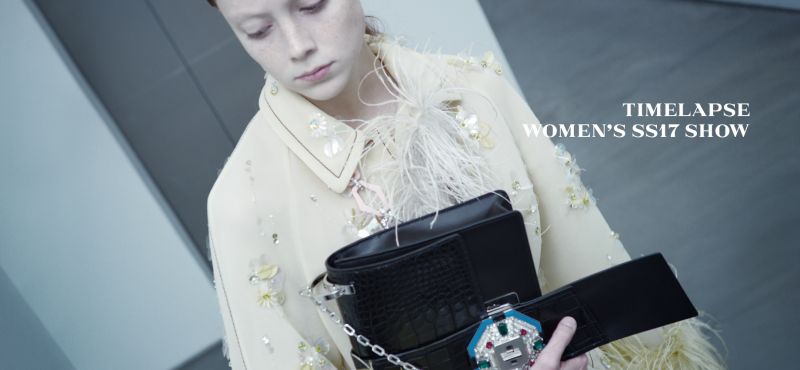 Credit: PR