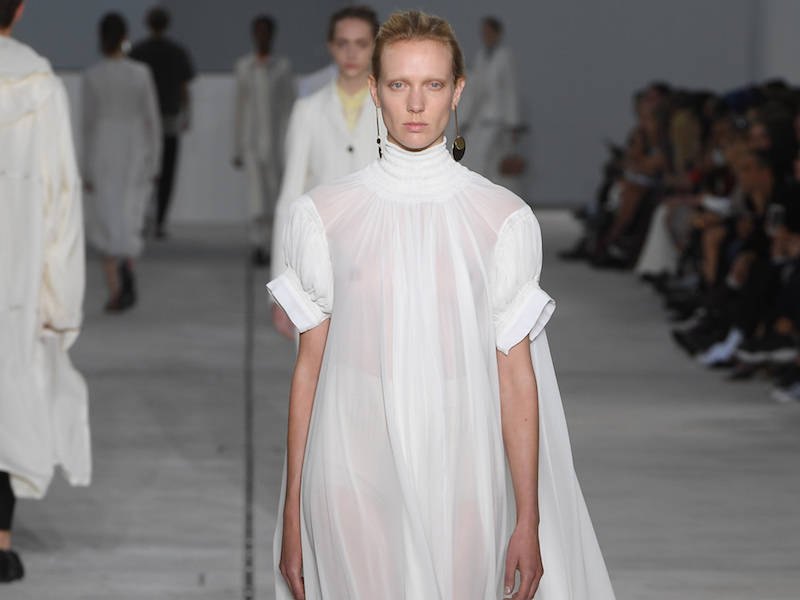 The Soul – See Here The New Jil Sander Spring/ Summer RTW 2018 Collection
Jil Sander debuted their new creative directors Luke (of OAMC and previously Supreme) and Lucie Meiri (formerly at Balenciaga, Louis Vuitton and Dior). Set in the soon to be finished shopping centre at the foot of the new Zaha Hadid-designed tower, the show featured as part of Milan Fashion Week's Spring/Summer 2018 Ready-To-Wear bracket. The collection oozed with modernity and minimalism under the warmth of the Italian sunset.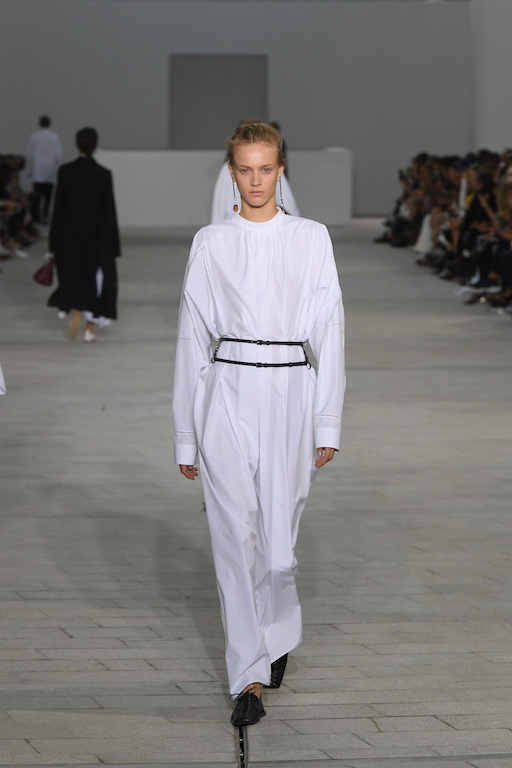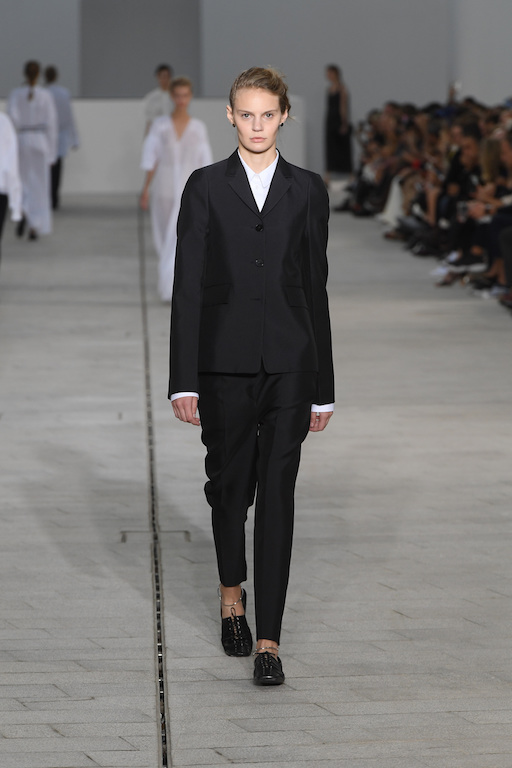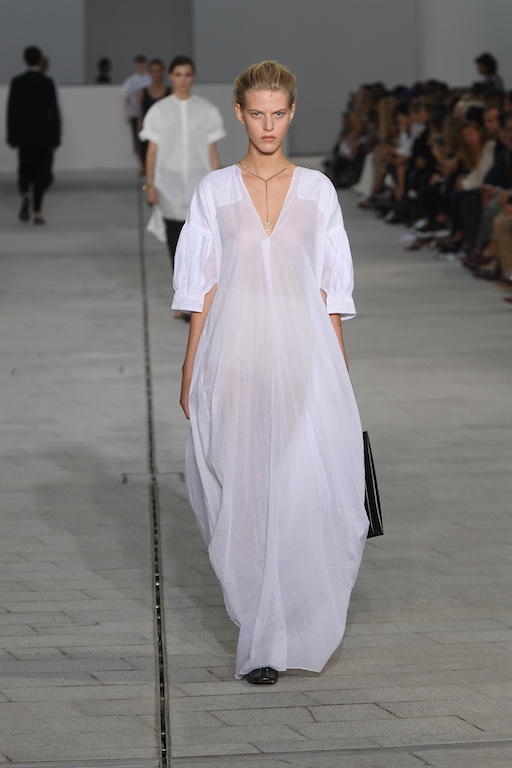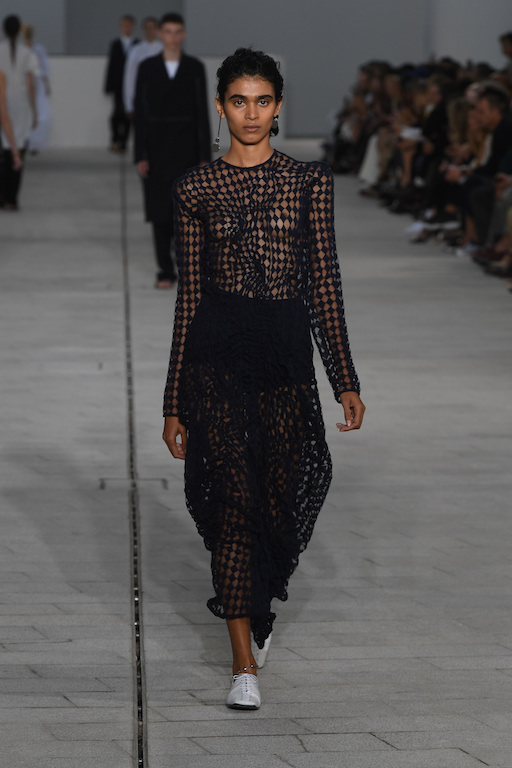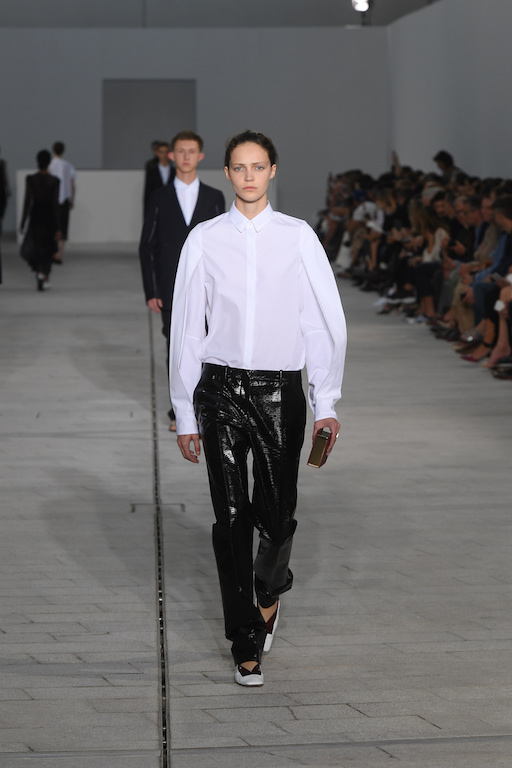 Their use of colour was simple. The venue remained white and spacious – a slight change to the more intimate show of the previous year. The collection moved across pastels, olives, tans and creams however, the duo stayed true to the label's renown black and white ambit. Due to the dynamic of the couple they created both male and female lines which then focused heavily on the classic white shirt. Each shirt was then tweaked through the use of puffed sleeves and elongation as well as a variety of other refinements.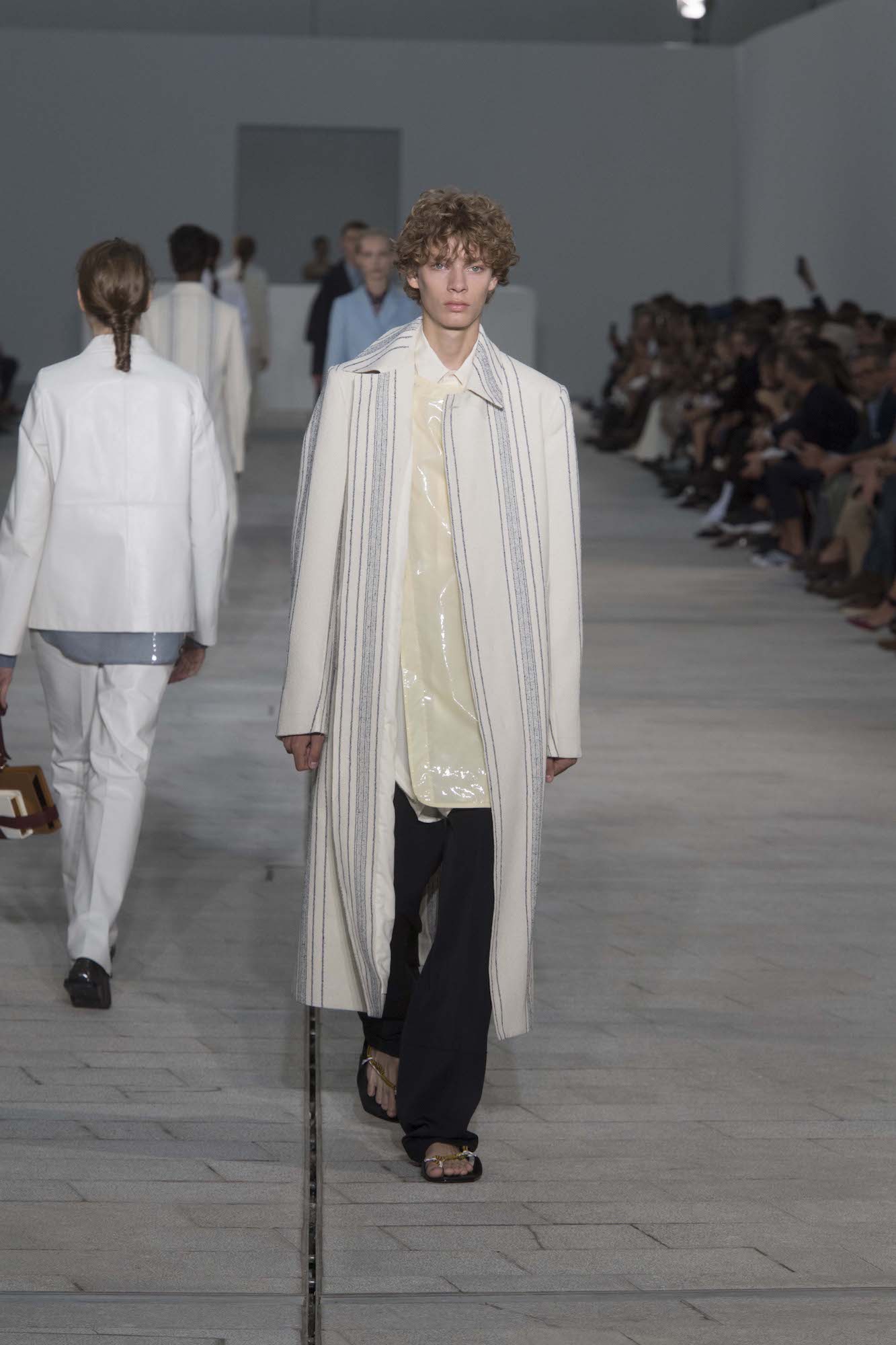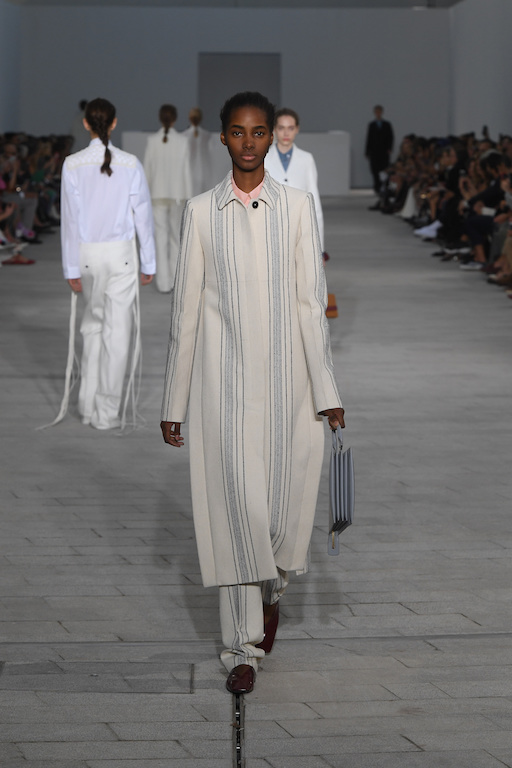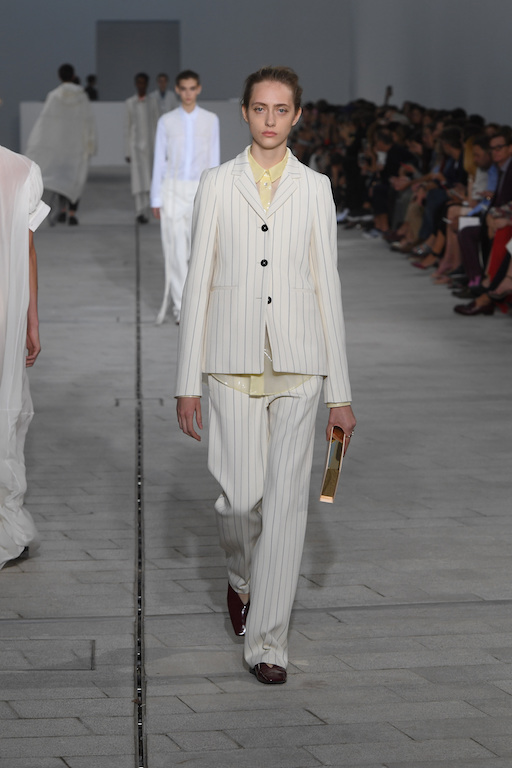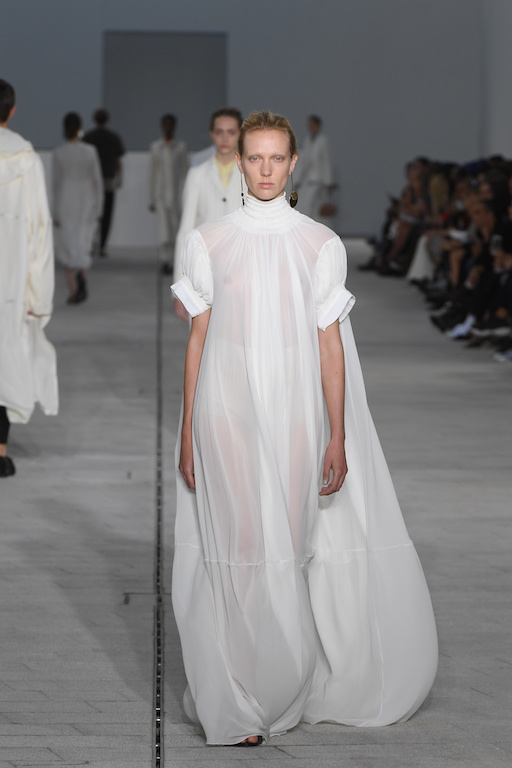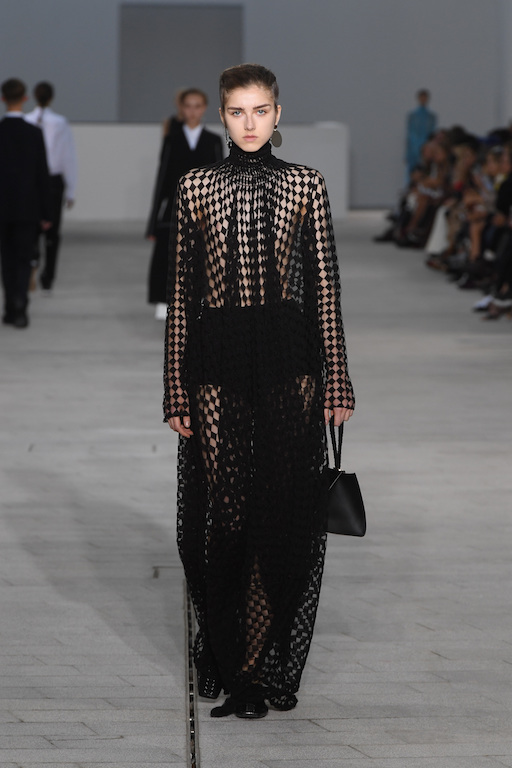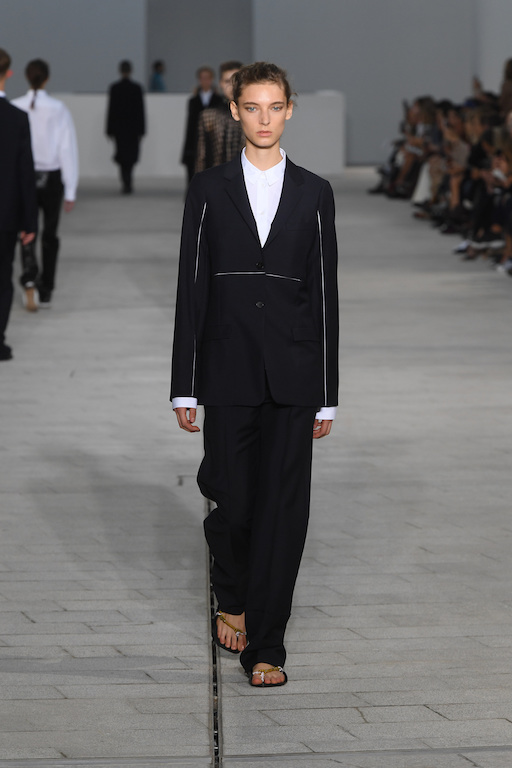 Safe to say, it was a bold attempt to reimagine the brand after the daunting legacy Jil Sander left behind her.

Image Credit: Jil Sander