Ermenegildo Zegna introduces its new Tiziano rainbow sneaker featuring five pop-art color combinations ranging from blue and orange, to yellow, bordeaux and steel grey.
First seen on the catwalk during the Ermenegildo Zegna Couture Winter 2017 show, Tiziano sneakers are a must-have for the contemporary masculine wardrobe. Now, Alessandro Sartori has created a refreshingly colorful version of this iconic high-top sneaker.
Constructed with soft calfskin leather, the Tiziano sneaker is characterized by its clean, minimalist style with a modern twist. From lateral cuts and stitching to the hand-painted edges, extra-light rubber soles with a unique leather insert, and the signature, hand-stitched XXX on the heel-tab, the high-top sneakers symbolize the brand's  Crafting Modernity approach, which represents a merging of the intensely artisanal and the resolutely contemporary. The new Special Edition Couture sneaker is now crafted using gradient color on the trademark lateral cuts, which is offset by the stark white tongue, toe cap and laces.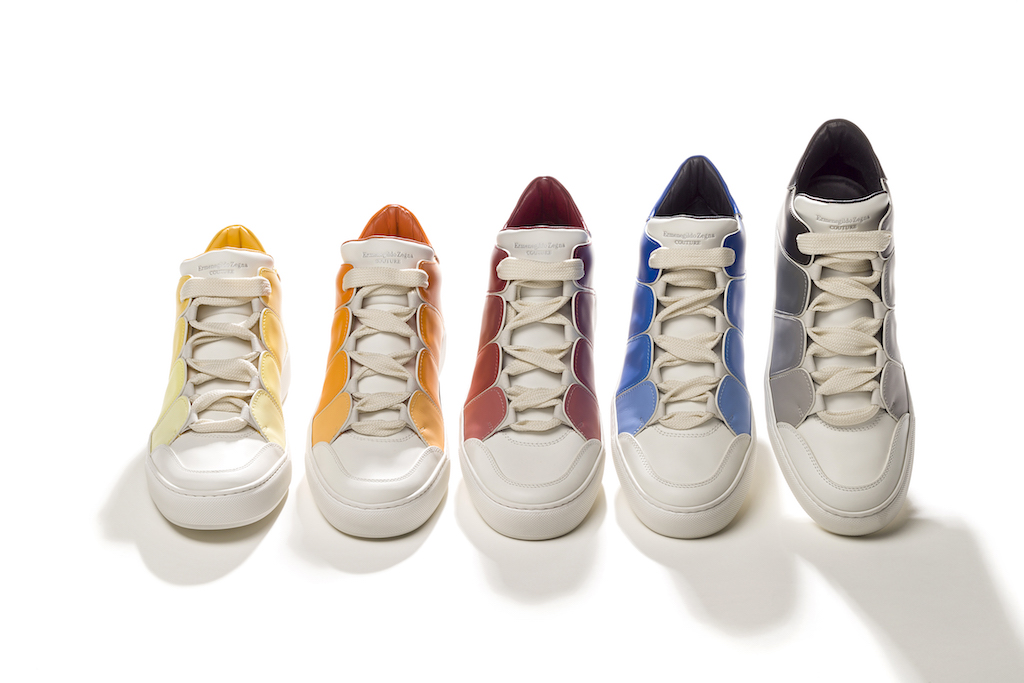 In designing the  Tiziano sneaker, Sartori was inspired by the link between the artisan world of Zegna and fine tailoring, as seen by the extensive attention to couture detailing and use of the iconic Ermenegildo Zegna herringbone pattern.
 
 
 
Credit: Ermenegildo Zegna