Miu Miu launches a series of elaborate skate shoes. Taking
individuality and freedom of spirit as a starting point, this bold footwear is designed
to lift spirits.
Crafted in candy colour ways using sugary shades of pink and blue alongside
monochrome leather, Miu Miu skate shoes are both sweet and functional, playing
seamlessly with jarring fabrics and colour pairings that are at the heart of the Miu
Miu brand.
The woman who wears Miu Miu is as fearless and emancipated as she is playful.
With this in mind, the most elaborate designs are idiosyncratic still, sprouting
fluttering feathers in shades from putty to black and densely studded with crystals.
Available now in all Miu Miu stores worldwide , in various colors of Nappa leather,
gabardine, denim and satin.
Price upon request.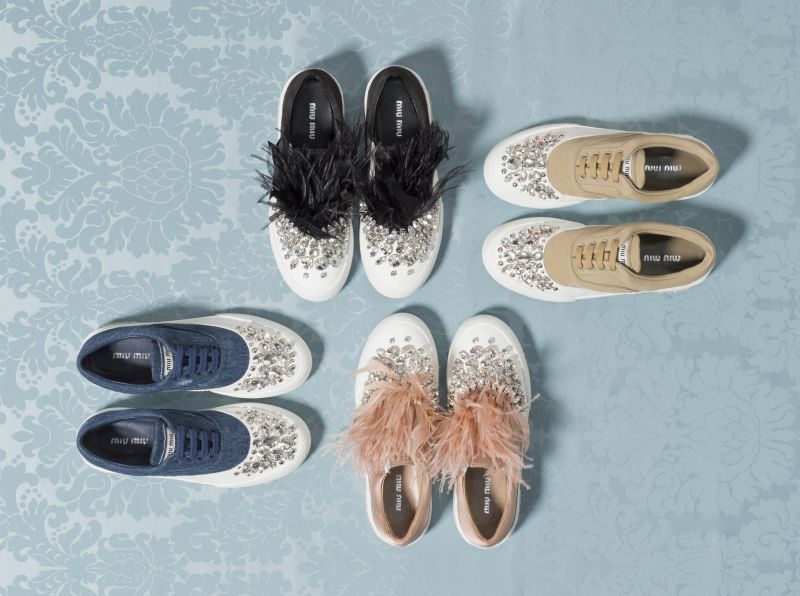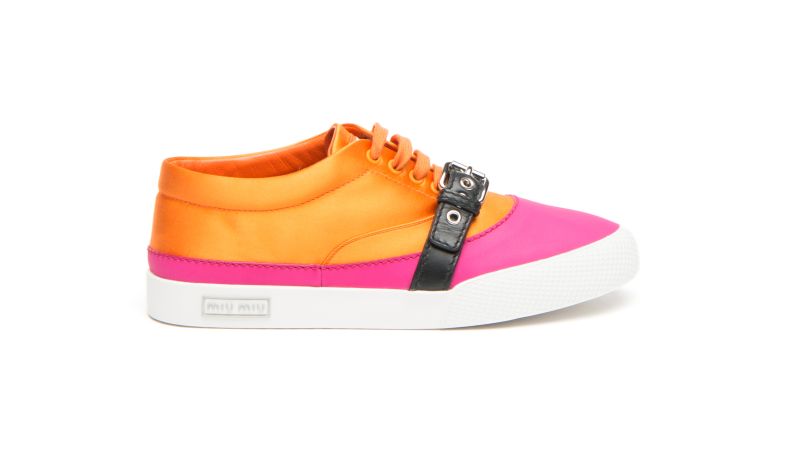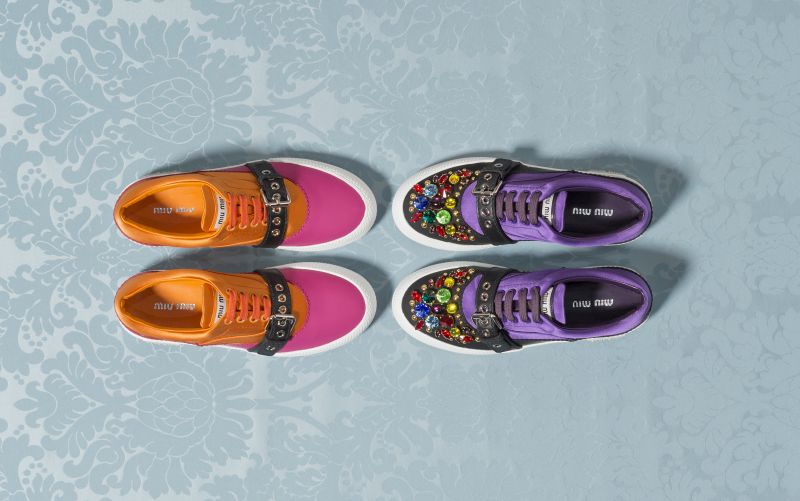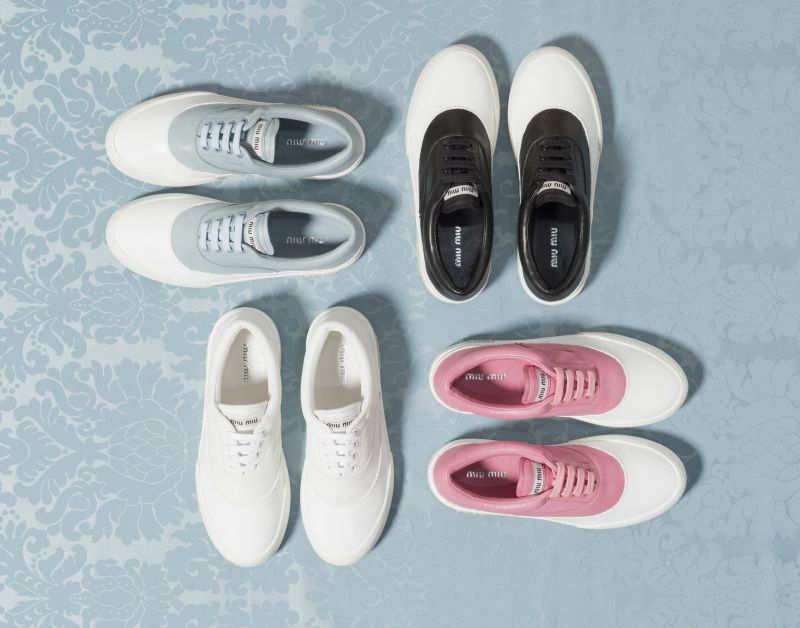 Credit: PR