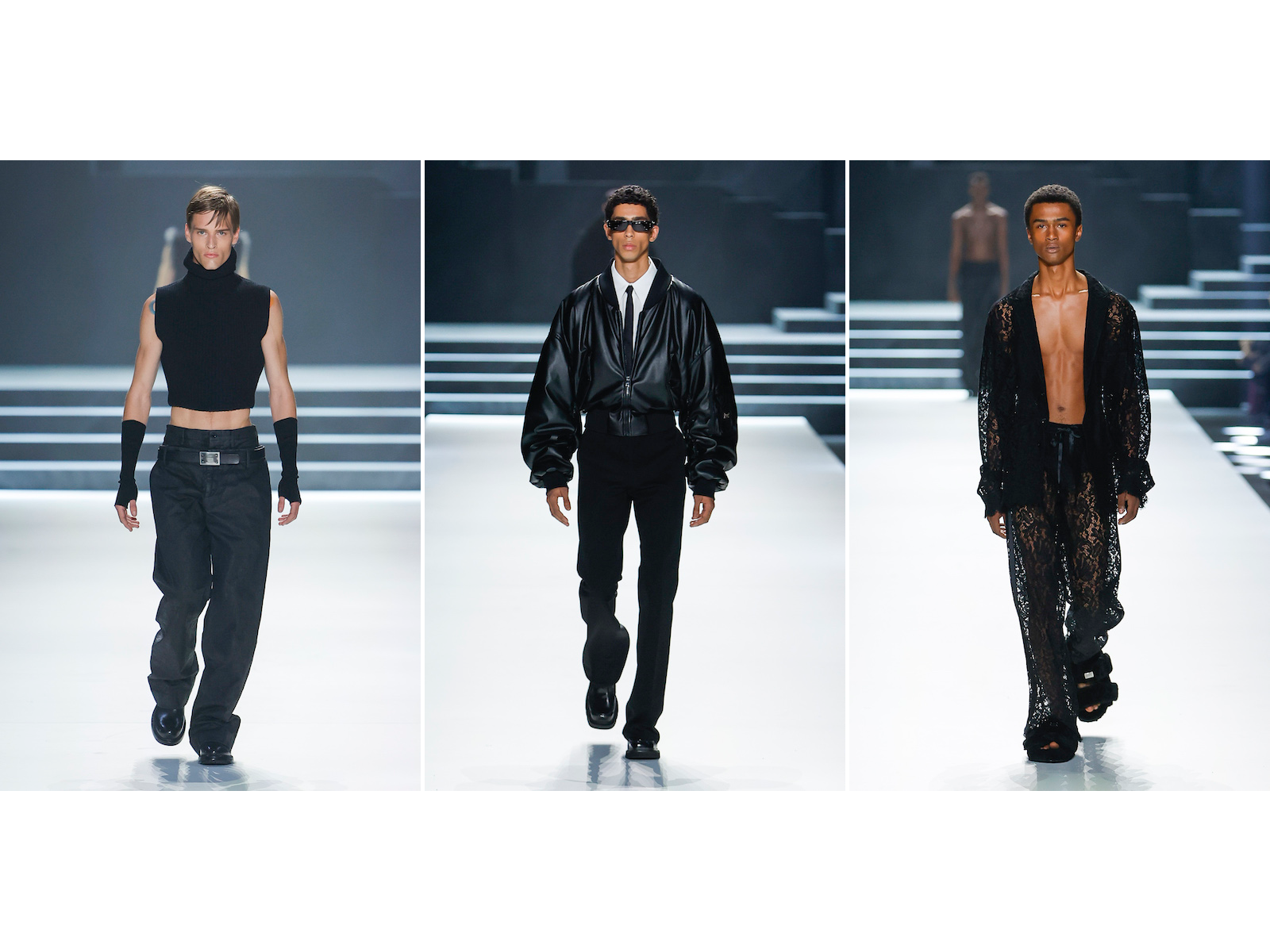 THE ESSENCE OF DOLCE&GABBANA – MEN'S COLLECTION AUTUMN/ WINTER 2023
WHAT EXEMPLIFIES THIS ESSENCE ARE THE PURITY OF THE VOLUMES, THE TAILORED CUT, THE INNOVATIVE PROPORTIONS, THE SELECTION OF ITALIAN FABRICS AND SILKS, AND THE CRAFTSMANSHIP OF THE "FATTO A MANO" (HANDMADE), THROUGH WHICH THE VALUES OF OUR COUNTRY'S CULTURAL HERITAGE CAN BE RECOGNISED. A CONSIDERED EXAGGERATION IN THE SILHOUETTES AND LINES ARTICULATE THE SYNTHESIS OF PERFECT CUT. SUPERSTRUCTURES OF GIRDLES/ CORSETS AND BANDS/SASHES THAT EMPHASISE THE WAIST REVIVE ELEMENTS OF OUR F/W 1999-2000 COLLECTION, ALONG WITH THE MICRO-SHIRTS AND THE DOUBLE WAIST TROUSERS. BLACK IS THE ABSOLUTE PROTAGONIST: IT REPRESENTS RESERVEDNESS, ELEGANCE, RIGOUR AND SEDUCTION. EXPRESSED IN VARIOUS MATERIALS, IT REVEALS TO THE TOUCH AND TO THE EYE ITS OWN CHARACTERISTIC LIGHT AND SENSUALITY. BLACK ALWAYS PROVOKES PROFOUNDLY UNIQUE EXPERIENCES AND SENSATIONS, EVEN AS IT IS LIT UP BY EMBROIDERED CRYSTALS IN THE SAME COLOUR THAT RECALL THE WET VOLCANIC ROCK OF ETNA AND STROMBOLI. THIS IS THE UNIQUE ESSENCE OF DOLCE&GABBANA.
"Nowadays, everything has become depersonalized, often it is reduced to a logo to a sneaker, but we want to tell successes, failures, love, sorrows, our life. The fashion show is an expression, for better or worse, of our lived experience.
A garment is special if it tells a story, conveys an emotion, is experienced, makes you feel better, and if it also has a historical narrative, and we believe that the garment must return to being the protagonist, otherwise what is the point?"
Domenico Dolce and Stefano Gabbana
Here are our favorite looks: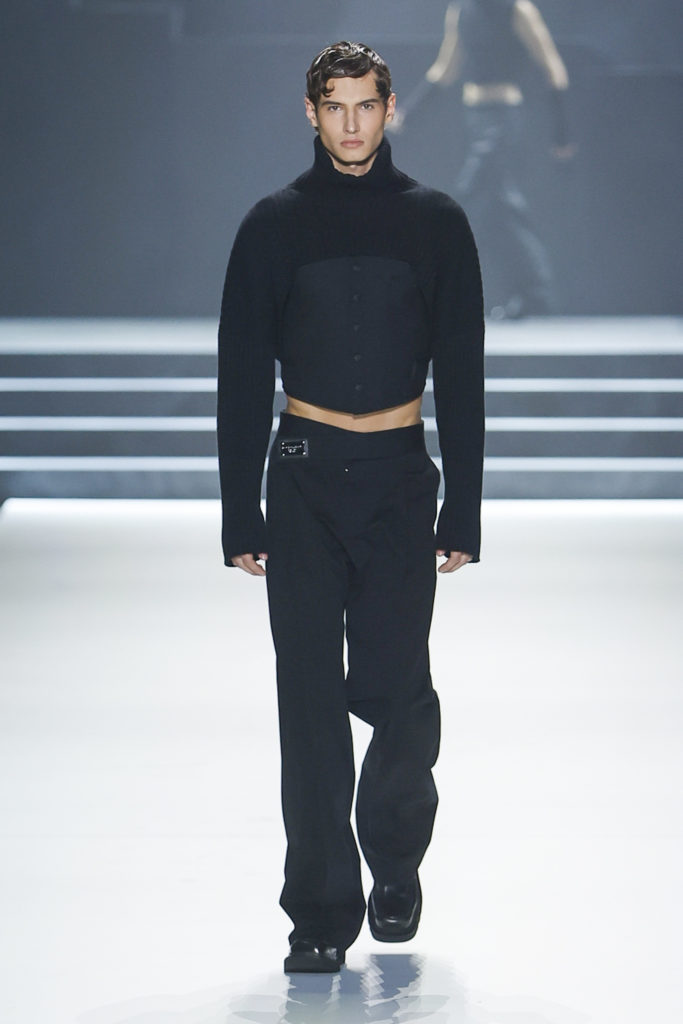 Image credit: Dolce&Gabbana