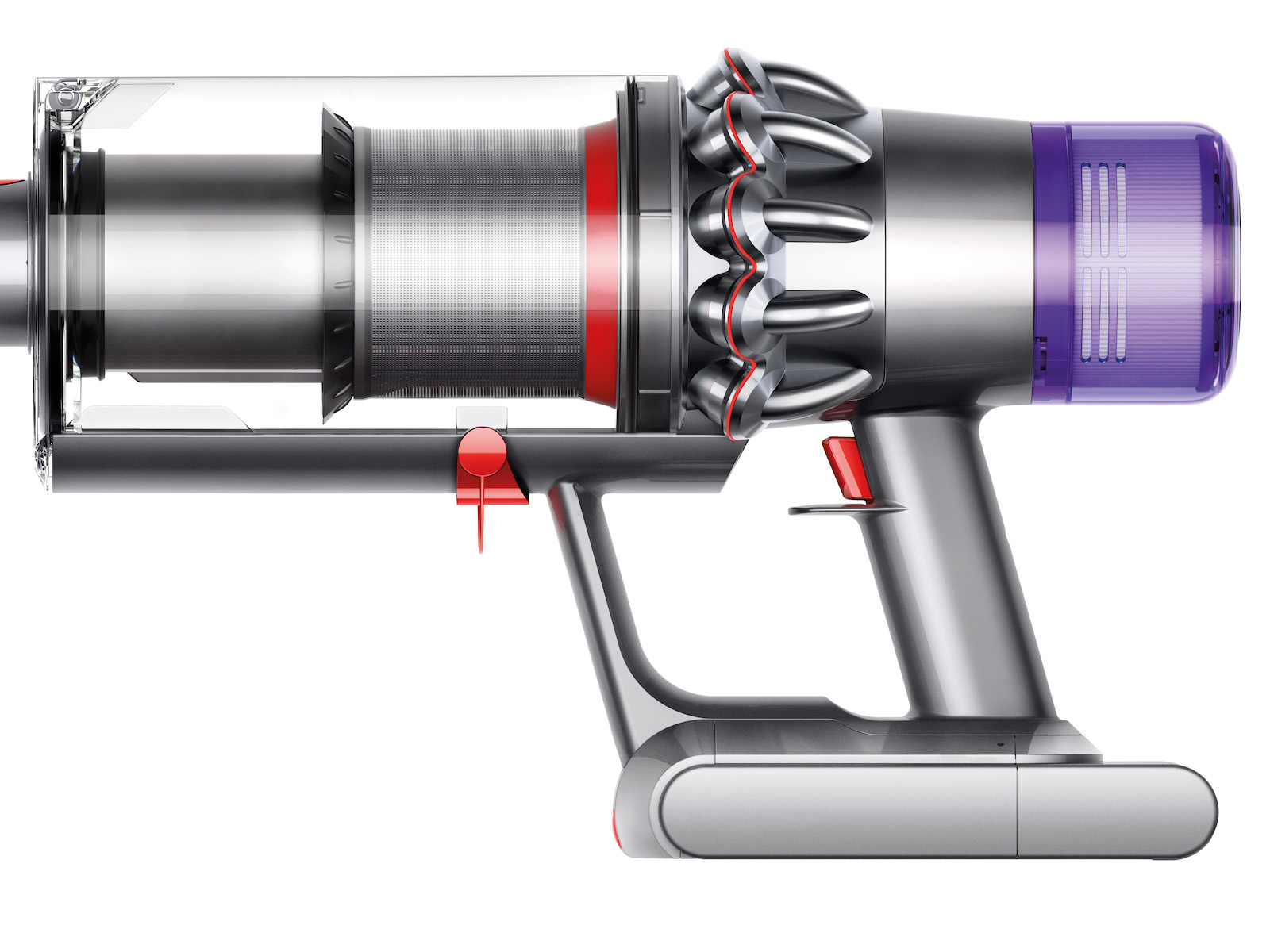 The arrival of the new Dyson V11 Absolute Extra Pro cord-free vacuum
Dyson, a British technology company established in 1993, has recently announced the release of their new Dyson V11 Absolute Extra Pro cord-free vacuum, a new product in a series that has pushed the boundaries of floor care. "With the Dyson V11 Absolute Extra Pro, users can now use the power, intelligence, and versatility of our vacuum cleaner technology for up to two hours to keep cleaning highly efficient," says John Churchill, senior floor care engineer at Dyson.
Thanks to a set of two exchangeable snap-in batteries, the running time of the new Dyson's vacuum cleaner has been extended to 120 minutes without losing suction power, which is the highest on the market among cordless vacuum cleaners.
Three microprocessors located across the vacuum cleaner's system allow the device to adapt the intensity of suction to different surfaces, and to monitor the performance and remaining battery life of the device, which is neatly displayed on the LCD screen, giving the user a better overview of their cleaning process. It also provides users with information about the state of the filters and about potential blockages and how they can be taken care of. The cordless vacuum cleaner Dyson V11 Absolute Extra Pro is available in blue and gold. 
A free-standing charging and storage station is included in the scope of delivery.
We love the design and are convinced there is no better vacuum cleaner on the market at the moment.
If you want more information have a look at Dyson.com.

Image credit: Dyson