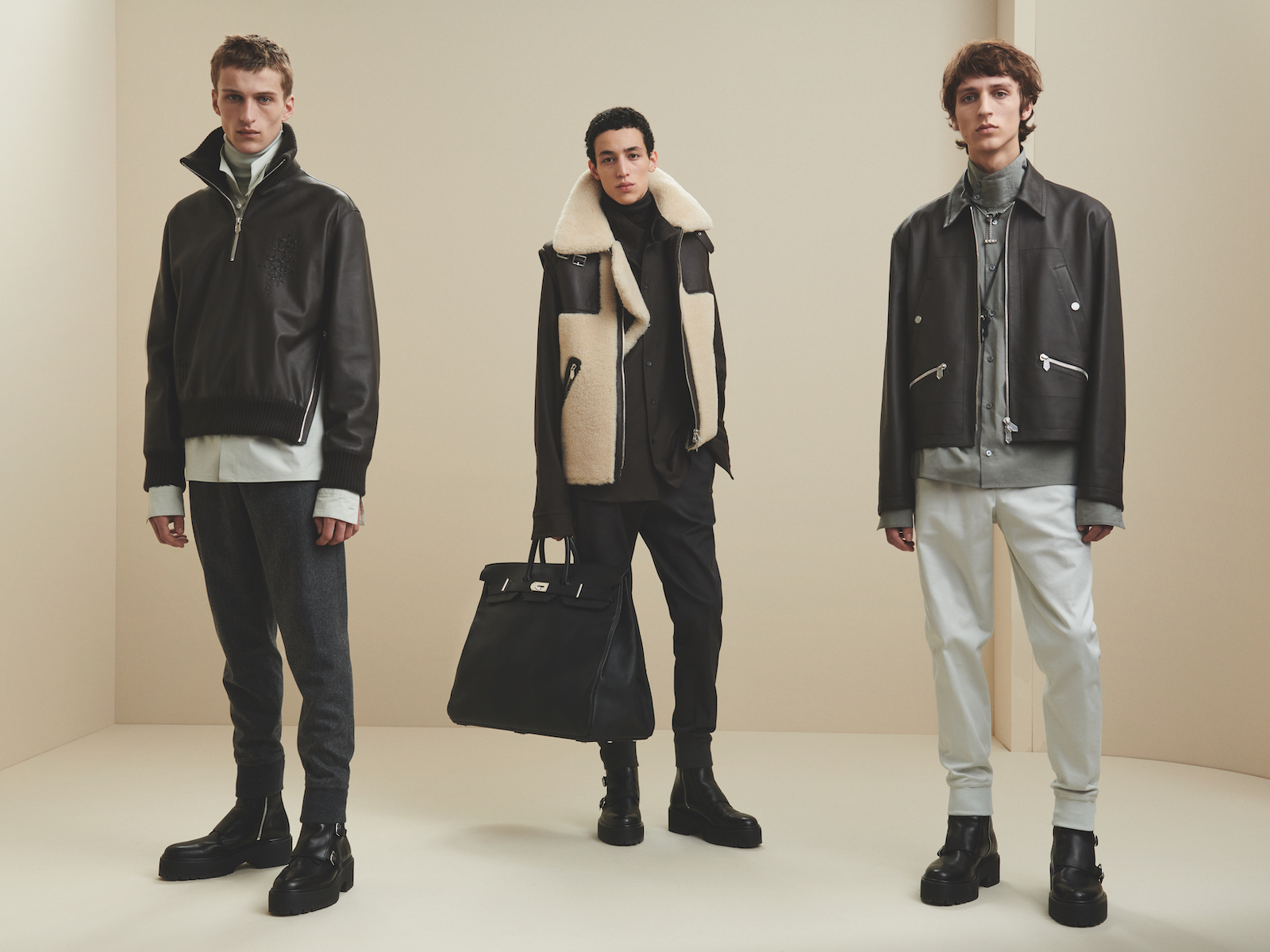 Stories of lines – Hermès Fall/ Winter 2023 collection
A collection with a tang of oxymoron, sweet and sharp, for walking men. They feel at liberty to strike up playful conversations between pieces, to combine them, to juxtapose lengths, to alternate volumes: wardrobe essentials shaken up, their always-precise construction daring novel proportions.
There's a sense of play in the look of these men, alert and in motion: legs set forward, slender and distinct; the pace confident, the silhouette invigorated. There's a sense of seduction in the caress of cash- meres and flannels, baby lamb and crisp fabrics, dif- ferent leather grains, and a boldness in the choice of a jewellery. Also palpable is an attention to the sensuality of the clothes, the details that allow them to make each piece their own: a hidden pocket, the surprise of a leather back on a pea coat.
Charcoal, gravel, fog, caramel, brown, coffee, camel, navy, ivory, and black: the palette reveals muted tones that grow in richness and speak to one another, shot through with a flash of light, intense as winter light. The hand of the craftsman suffuses these clothes and their stories: in these braided leathers and knits that carry the trace of multiple lives; in these palimpsests of scarves on knits; in these fragments of leather on a jacket; in an Irish cable knit born in colour and as- serted in stitching; in framing effects, in the silk yoke of a cardigan.
An invitation to a winter journey where timelessness rhymes with innovation, where creation creates a resonance between comfort and sophistication.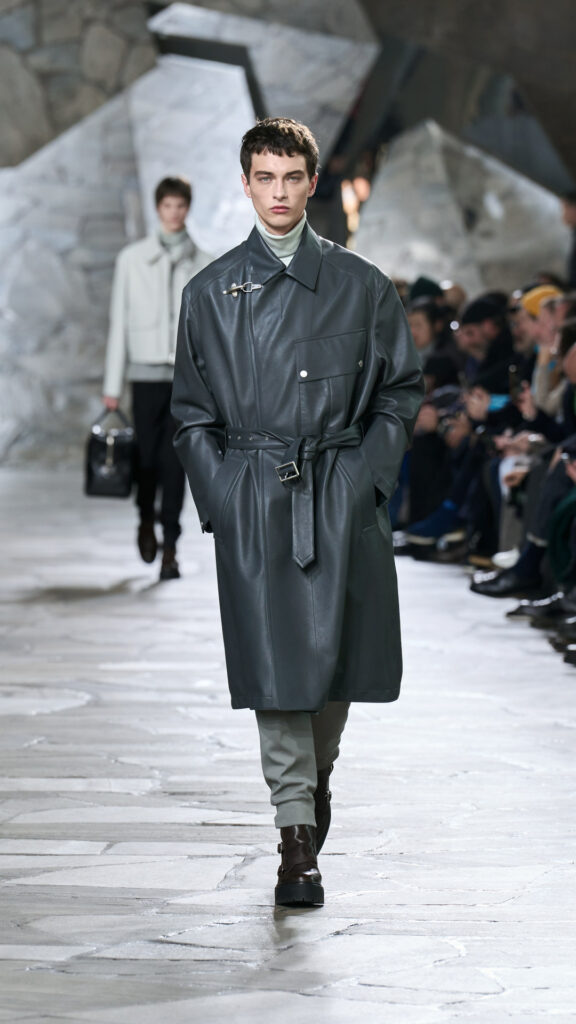 Image credit: Hermès