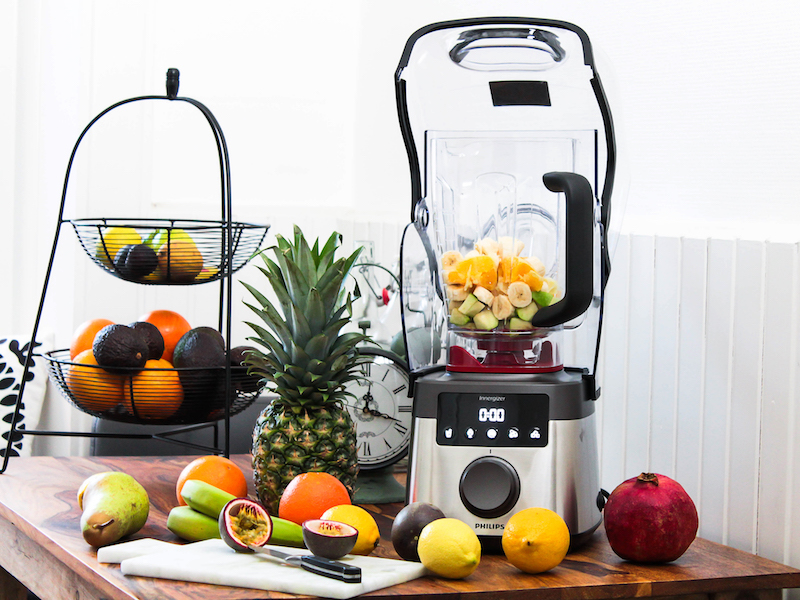 Start your day right with THIS blender – Review: Philips Innergizer
Philips says this is the world's most powerful blender.
A good reason for us to try this innovative 'Innergizer'.
We were so curious and could hardly wait for the blender to arrive. Finally the postman is ringing the bell. Here it is, our new impressive Innergizer.
So what is the secret behind this blender?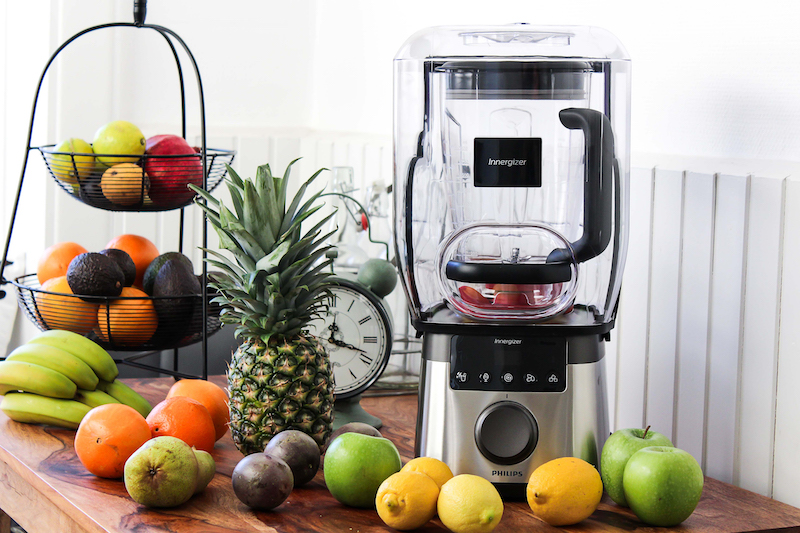 First, the Inngerizer has a very sophisticated look and makes a good impression in our kitchen. After the first cleaning we were very excited to mix something healthy.
Fruit and vegetables naturally contain a wide range of vitamins, fibers and minerals that help to keep us healthy. As such, they should represent an important part of our diet. However, according to the World Health Organization, 80% of people still don't get their recommended daily amount. Revolutionizing the blending experience, the new Philips Innergizer high performance blender now makes it a breeze to increase your daily intake of fruits and vegetables, making deliciously healthy smoothies your new favorites. It even pulverizes ingredients like nuts, seeds and root vegetables to help you boost your drinks with additional nutrients.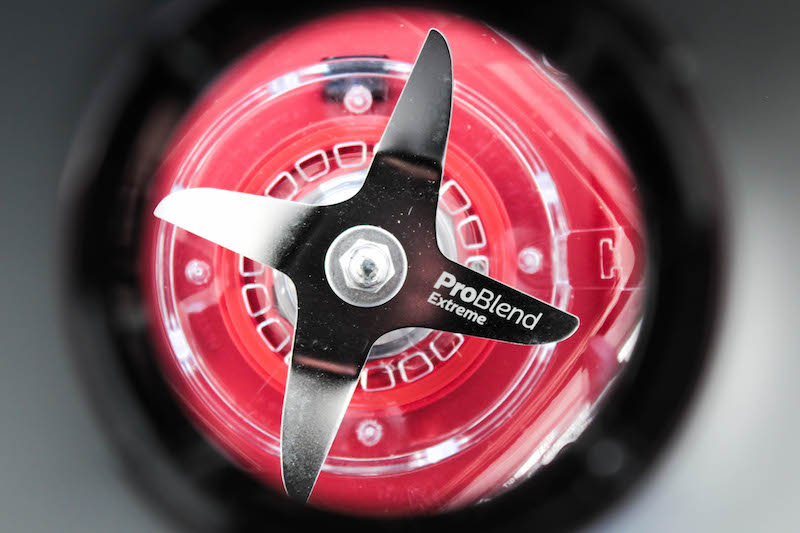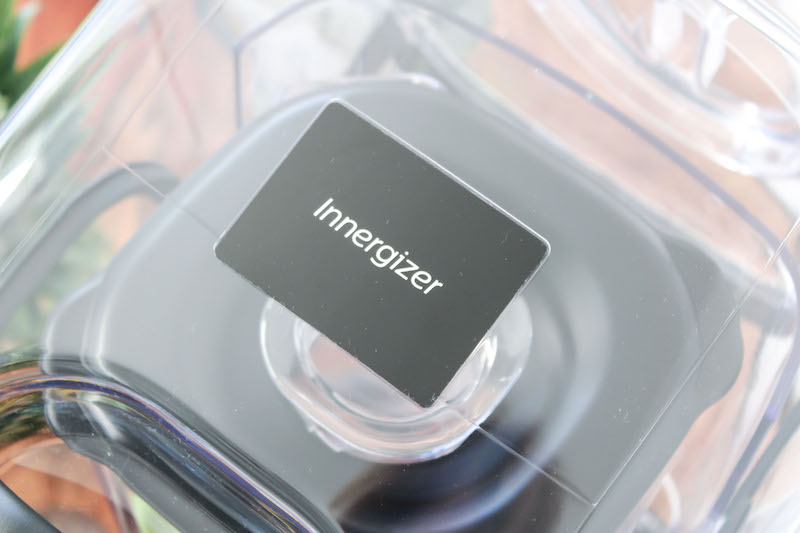 So you can enjoy a smoothie packed with energy, the Philips Innergizer high performance blender features innovative ProBlend Extreme nutrient release technology. This unlocks 97% of nutrients from fruits and vegetables making them available to be absorbed by your body. With 2000 watts and motor speeds up to 45000 RPM, the Innergizer pulverizes hard ingredients to break cell walls and release higher amounts nutrients including, among others, carotenoids, Vitamin A and C. Vital nutrients such as those are good for heart health, immune system and keep you energized. So whether you're looking for a breakfast smoothie in the morning, an invigorating pre-workout drink, or preparing for a burst of cold weather, with the Philips Innergizer high performance blender you can get all the nutrients and fiber you need to give your day an extra boost.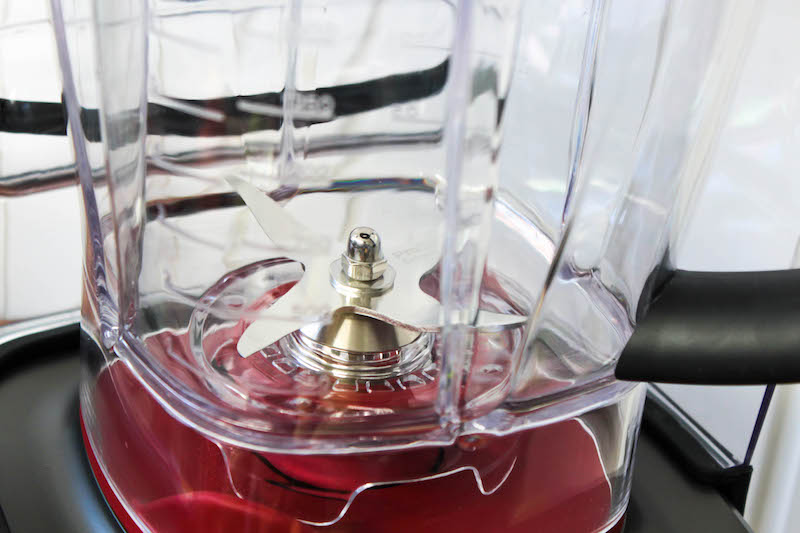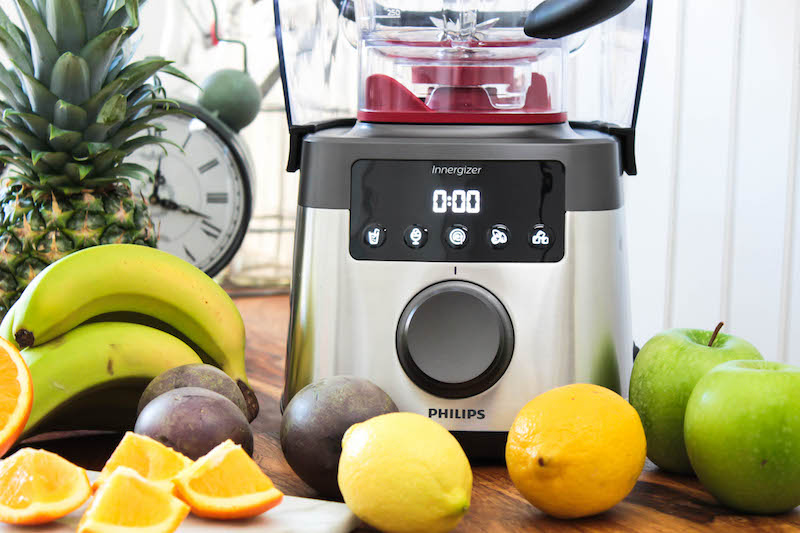 The appliance is also super easy to use. Its silent dome and quieter operating function help to minimize noise – ideal in the morning when others are sleeping, but you can't wait to get your healthy breakfast. In addition, this blender features a digital screen, with 5 pre-programmed modes, as well as a manual mode with multiple speed options, so you can mix your favorite smoothies just the way you like them, at the touch of a button. When you have finished, simply detach the 2.2L super-resistant Tritan jar and put it into the dishwasher for easy cleaning, ready for the next time.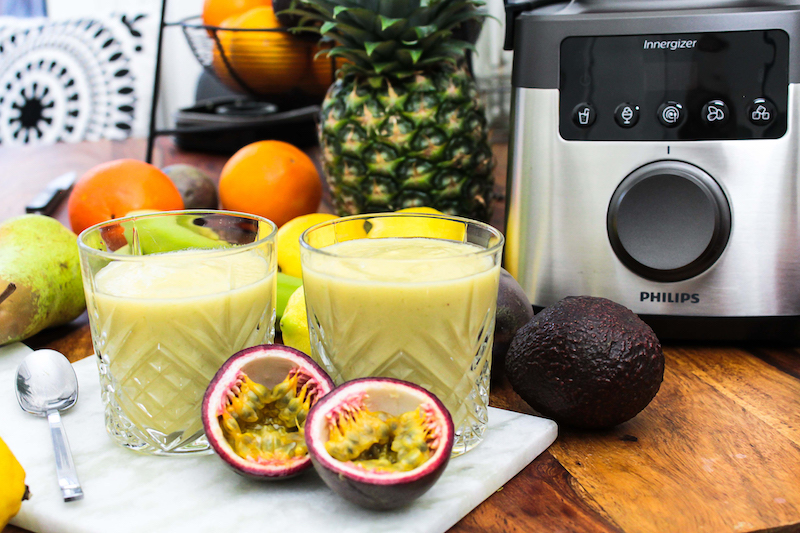 The Philips Innergizer high performance blender can also be used in conjunction with the Philips Healthy Drinks app, offering inspiration and helping you to prepare a wide range of healthy and tasty smoothies and juices at home. Busy lifestyles mean it can be hard to find the time to incorporate homemade drinks into your daily routine. This app has been specially designed to give you a helping hand. It features 100 tasty recipes with step by step guidance on how to prepare them, a breakdown of the nutritional content of each recipe so you can see how each drink contributes towards your daily recommended amount of fruit and vegetables, and a range of drink challenges to keep you motivated.


Here you find our soup recommendation for you.
The broccoli cream soup
2 tablespoons butter
1 onion, chopped
1 stalk celery, chopped
8 cups broccoli florets
3 tablespoons butter
3 tablespoons all-purpose flour
2 cups milk
Put all ingredients into the blender. Press the soup button, warm it up and it is done.
Bon Appetit!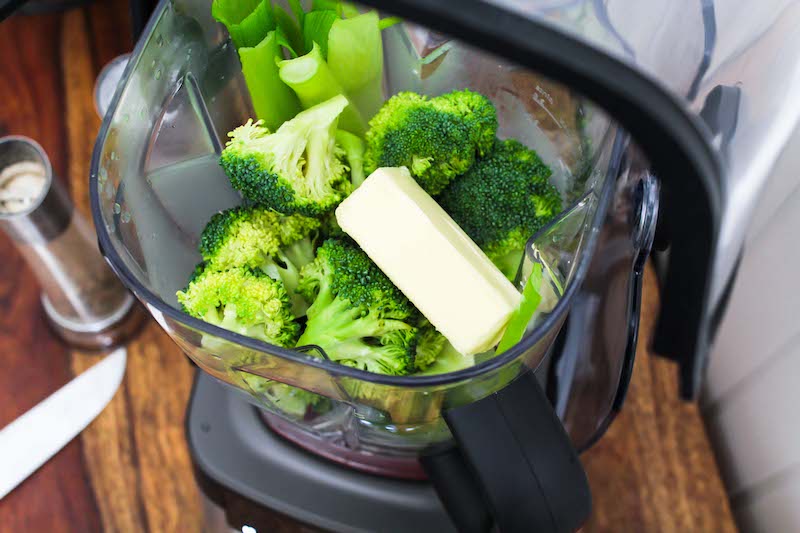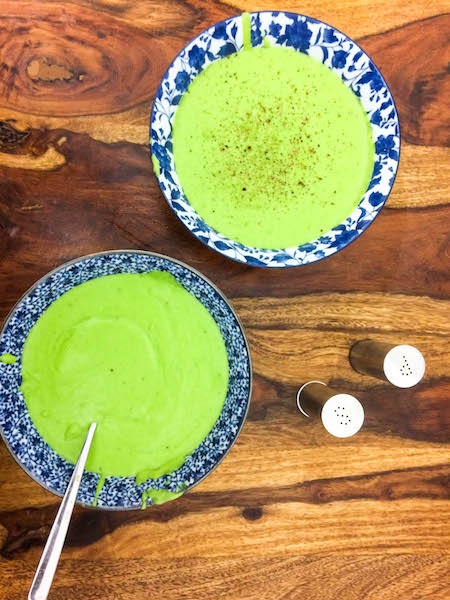 Pros & cons
Pros:
+ Very elegant design
+ Robust
+ Crushing fruits, vegetables and ice without any trouble.
+ Smoothies are very smooth
+ Good recipe book is included
+ Easy to handle
+ Easy to clean
Cons:
– Short cable
– The sound (The noise dome captures a lot of the sound and is quieter than any other high-performance mixer)
Conclusion:
We say hello to a smoothie full of energy thanks to the new Philips Innergizer high performance blender with ProBlend Extreme nutrient release technology.
We never thought that a smoothie or soup could be so smooth and healthy.
For us it is definitely worth a recommendation to buy.
GET IT HERE → Philips Innergizer

 
Photo: © Modern Culture Of Tomorrow