For Fall/Winter 2017, Miu Miu introduces the My Miu bag.
First seen in March on the Miu Miu runway in Paris , the My Miu bag marks the first occasion in which the name of the brand features prominently both patched in psychedelic lettering and in the form of a large polished gold or palladium lock. Star accessory of the new season, with its glittering fringes and jewelled buckles, the My Miu combines a respect for handcraftsmanship and the finest fabrications with a sense of femininity, irreverence and fun.
The My Miu show model is the most elaborate, presented in five different and highly distinctive combinations of precious materials.
Colours range from classic – natural snake, black – to pop bright and pastel and,
often, a juxtaposition of the three. All bags feature a removable and adjustable
python or ayers strap allowing them to be carried cross body, on the shoulder or as a clutch.
The My Miu is also available in a slightly smaller size and fabricated to suit every
occasion. Classic madras and ayers, matelassé and ayers and velvet and ayers bags come with a metal chain strap. The denim interpretation features a sporty nylon strap.
Completing the range, the mini My Miu is the simplest and most accessible version of the style. Light, easy and effortlessly elegant, it is crafted in signature matelassé leather and textile in a wide range of colours with a metal chain strap.
Here are our favourites: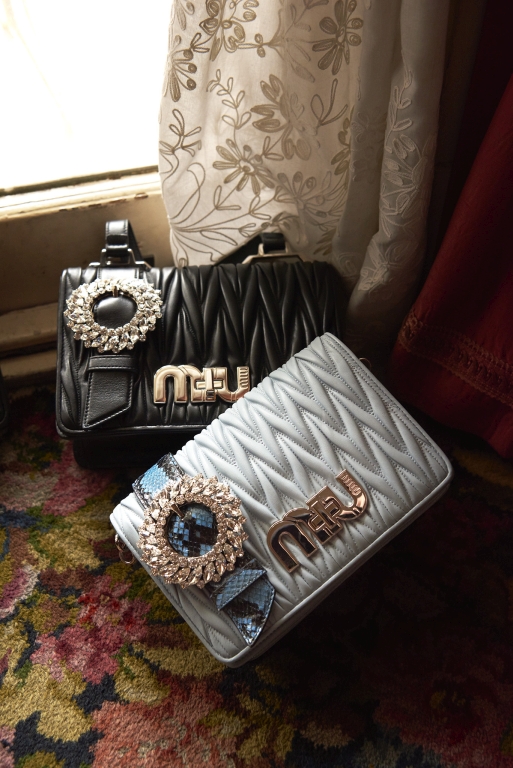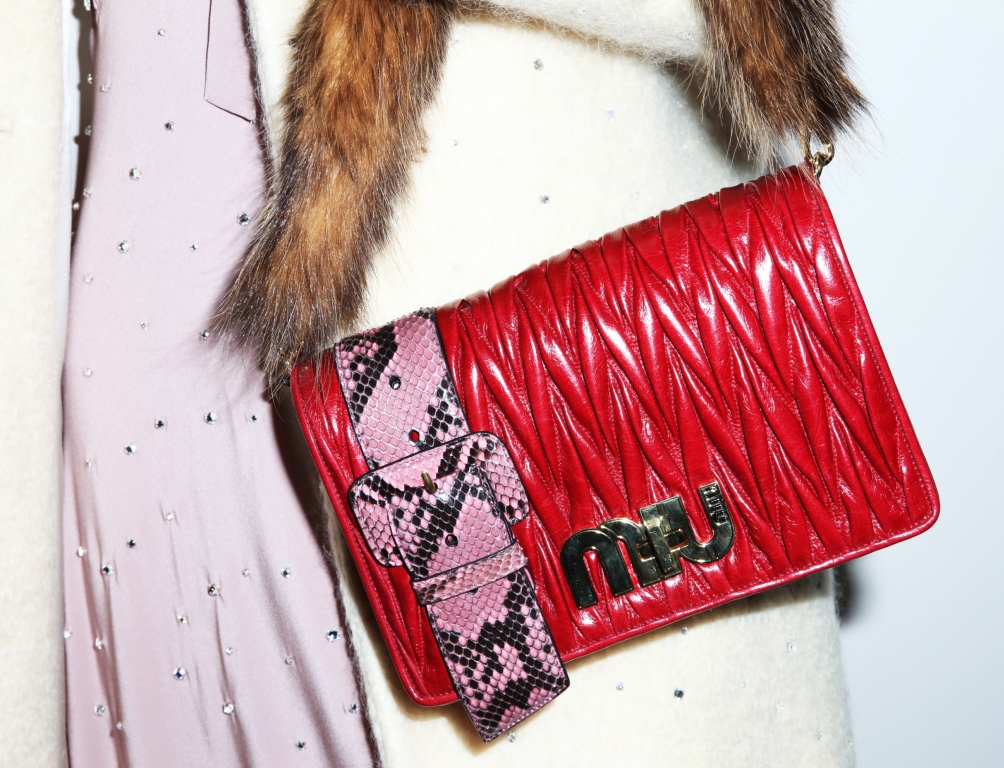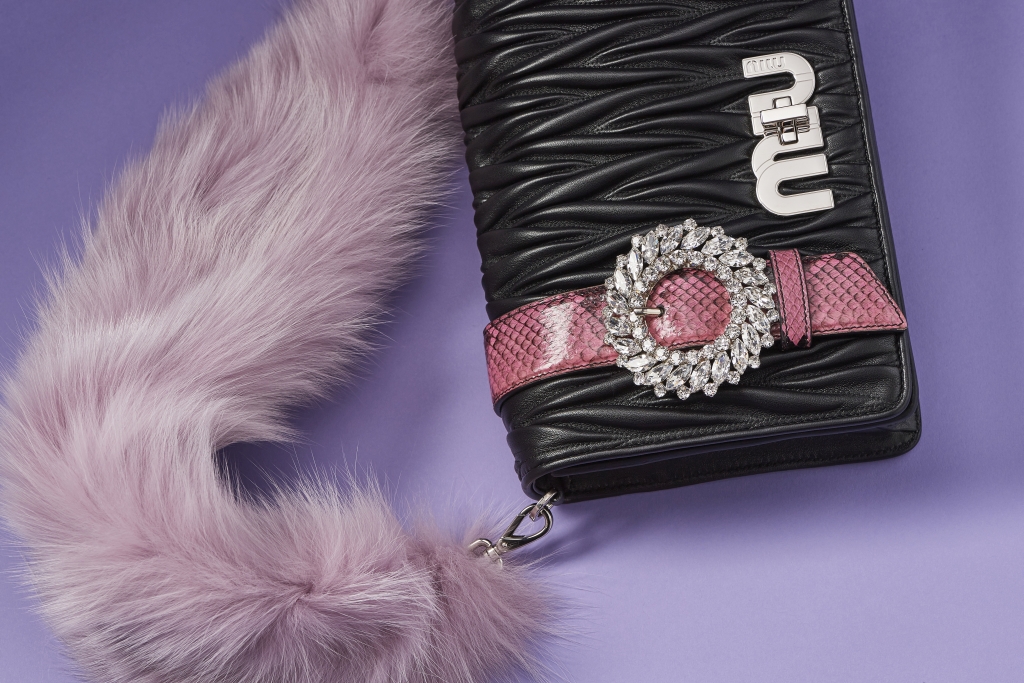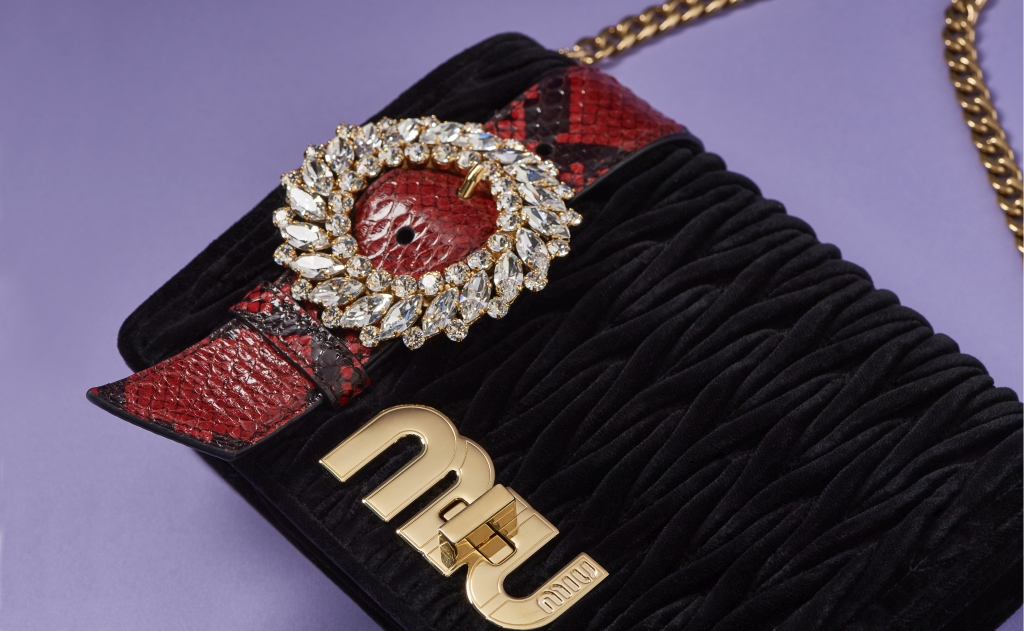 Credit: Miu Miu