With legendary artist Pharrell Williams' recent rise to the position of men's creative director for Louis Vuitton, his approach toward adapting the brand's iconic designs has been through revisiting his past. Focused on the Speedy bag, Louis Vuitton's Men's Spring/Summer 2024 collection campaign reinvigorates the beloved carrier.
Williams' affinity for the Speedy bag has been a constant hallmark throughout his career. Whether it be the classic Speedy that became one of the first bags he ever owned or the million-dollar one he brought to Louis Vuitton's Spring/Summer show just last week, it's always been an ever-present and integral part of his fashion identity.
Taking cues from his early days of luxury education in Lower Manhattan, Williams cited the historic Canal Street as a central source of inspiration for the new Speedy. Named after the canal that used to exist there during the 1800s, the street in Chinatown is now known for its bustling vendors that line the sidewalks. A supreme scene for bargain shopping, the entrepreneurial energy there springs from a collage of cultures and walks of life.
Signs of this spirit manifested in the colorful silk-screen Monograms printed around the bag, their blurred effect reminiscent of a hand-painted style. Comprised of grained calf leather lined with lambskin, the bag's construction includes a collapsible bottom, allowing for more functionality and adaptability during everyday use.
Starring in this campaign was friend and frequent musical collaborator Rihanna, pictured handling a plethora of Speedy bags with ease as she took to the streets of New York. Even under the cover of night, the striking emblems of Louis Vuitton catch the eye.
Continuing the legacy of the "Art of Travel" that Founder Louis Vuitton began back in 1854 Paris, France, Williams captures the motifs of the everyman along with their passion.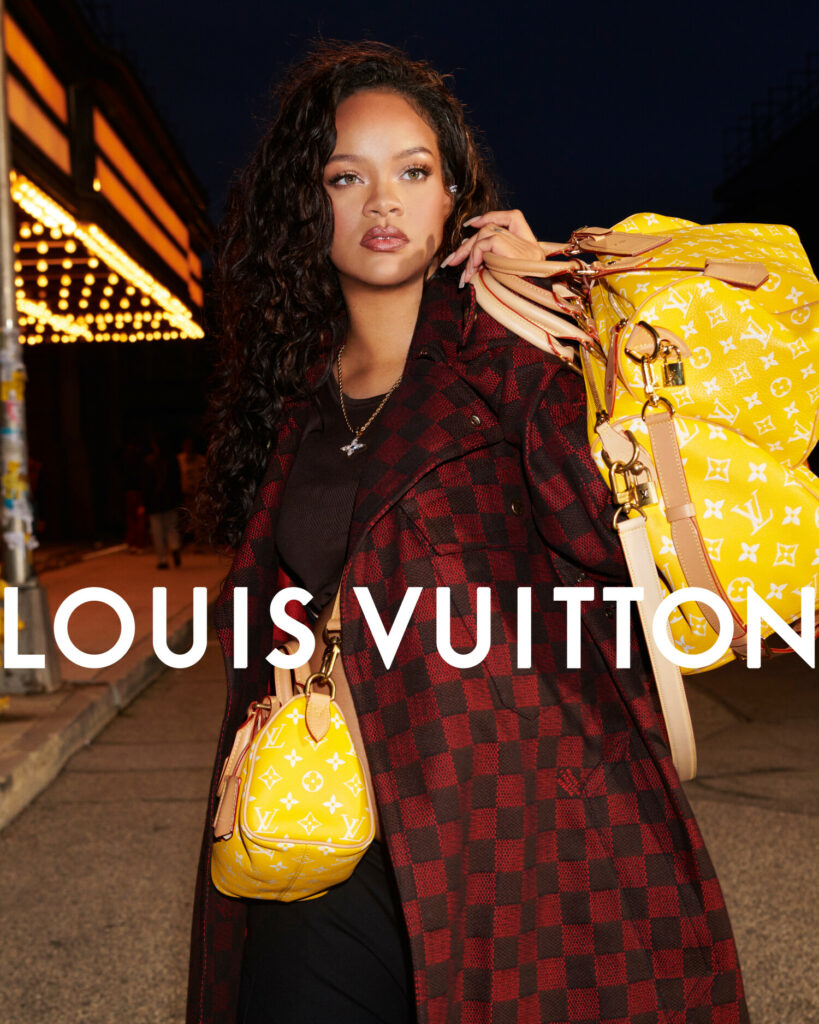 Image credit: Louis Vuitton