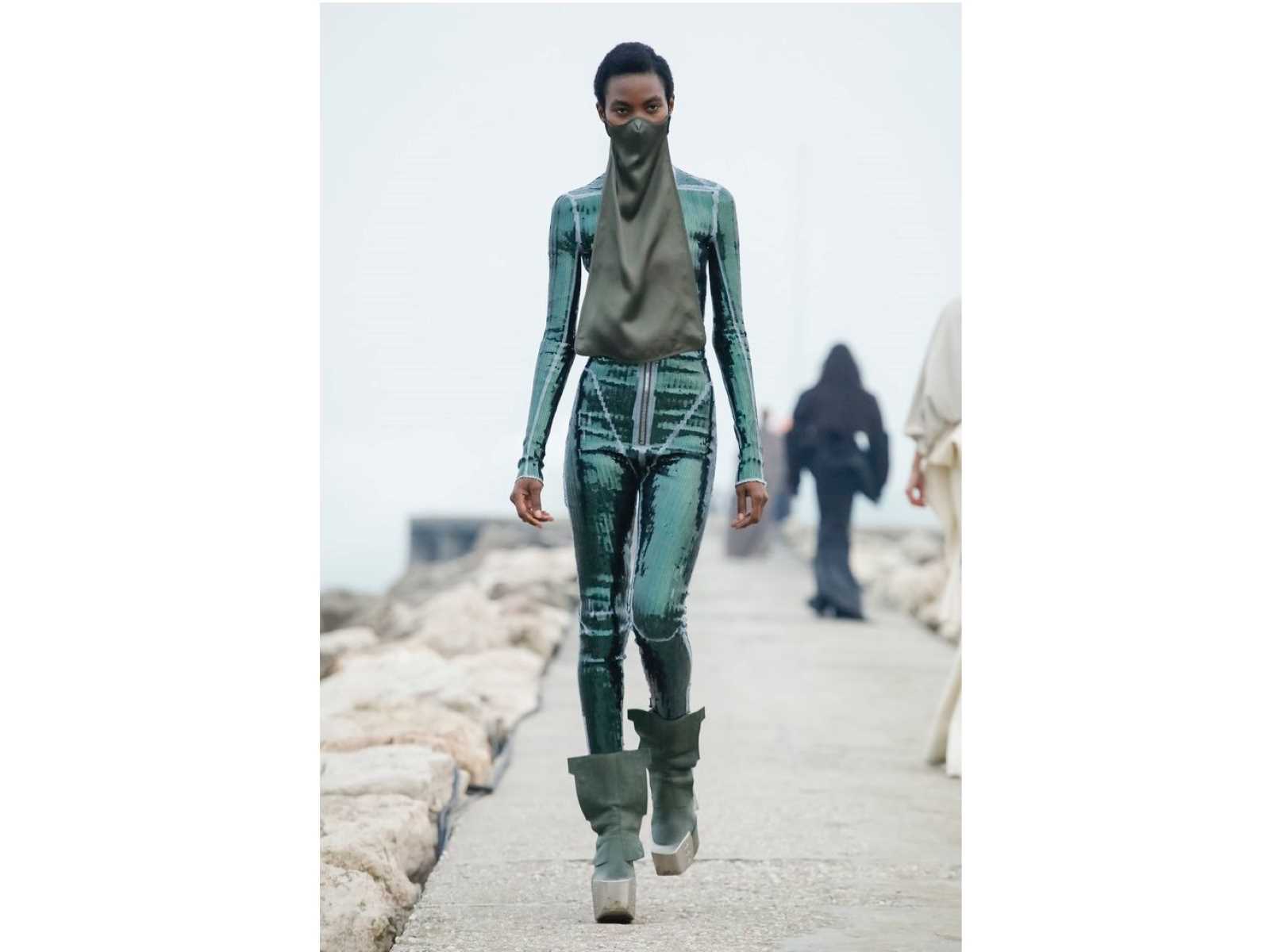 Rick Owens – A Biblical Sense
For the Fall/Winter 2021 womenswear collection, Rick Owens suggests a place of uneasy response with the fashion pieces. To Owens, we've all been living through a very tough and tense period in history, thus, even if it is catastrophic or rational, it contains a sense of almost Biblical drama.
These shoulders are like a response to a general sense of fear, anxiety and threat. The entire atmosphere of the show illustrates a mythical and mysteries feeling, which makes it unique and irreplaceable. Under the current pandemic, lots of brands have expressed themselves through digital fashion presentations, however, Rick Owens sublimates this theme and combines it with the Bible stories, this is remarkable.
For the materials, Rick Owens produced pieces made from recycled plastic waste, which makes a very modern aesthetic, and also fits the environmental protection concept. Through this digital show, a great balance between reality and the higher spirit is presented, as well as an impressive combination of fashion and religion.
Here are some highlights:
Image Credit: Rick Owens