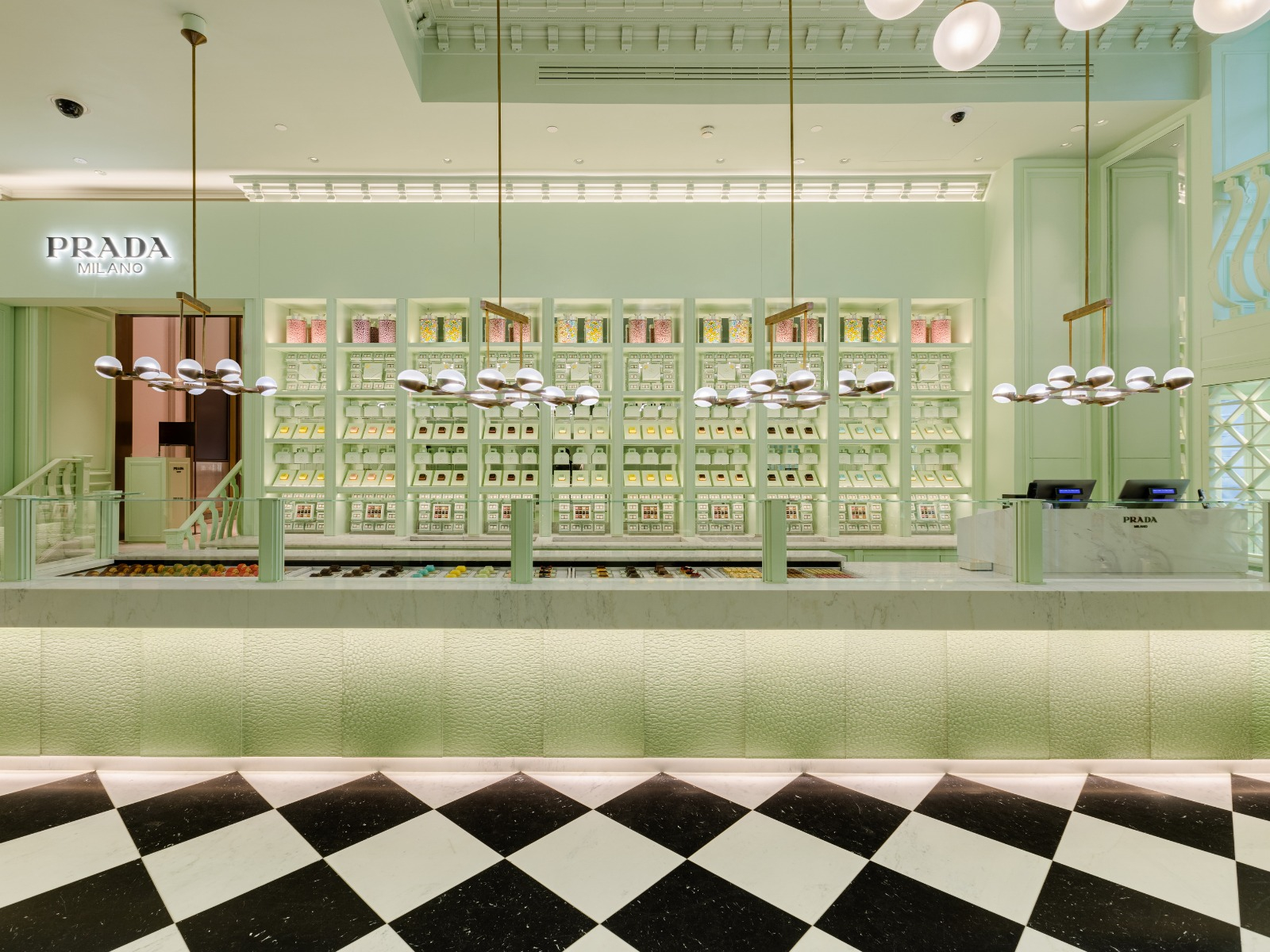 Prada Serves Up Coffee, Cooking, and Community In Their Newly-Opened Café
Prada is venturing into unique territory with the recent opening of their pop-up café, "Prada Caffè", at Harrods in London. March 31 marked the introduction of the café to customers, allowing them the chance to marvel at the presentation and decor of Prada Caffè.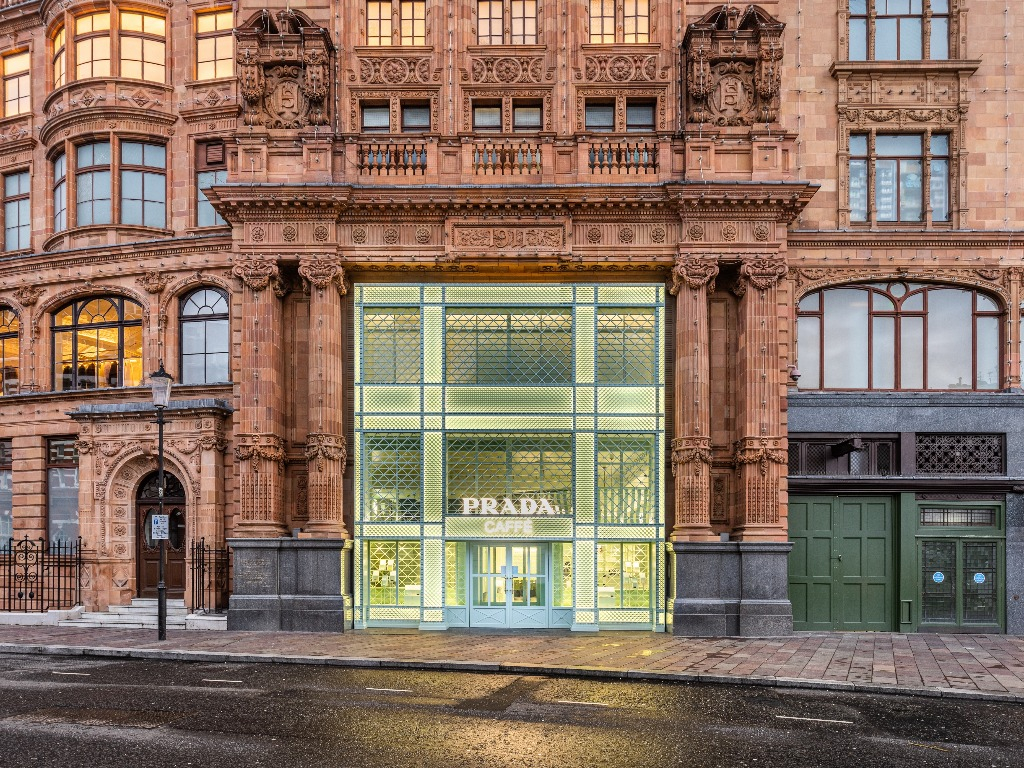 From interior design to the menu and even the tableware itself, Prada Caffè embodies the visually stunning style the brand is known for. Black-and-white chequered floor tiles pay tribute to the history of Prada boutiques while the signature of the brand's iconic green is painted across every surface, the floral bas-reliefs hung on the walls calling to the blooming nature of Prada Caffè.
Original and exclusive silverware line the marble tables, complementing the color palette of the atmosphere with Celadon-inspired Japanese porcelain. Lidded tea and coffee cups, teapots, plates, trays, and blown-glass crystal glassware display both utility and refined craftsmanship.
From a nutritious breakfast to relaxing with evening cocktails, Prada Caffè offers a range of food and drink that cover the entirety of the day.
Traditional Italian meals are served with a modern twist, with sandwiches and risotto sitting side-by-side buffalo mozzarella and seafood dishes. The food not only pairs with the drinks but compliments them, sapid cocktails and fine wines stretching the whole of Italy enriching the dining experience.
All-day pastries also play a pivotal role at Prada Caffè, the allure of their delicious aromas wafting from the central counter and fragrancing the air. Customers can expect ice cream to join the selection of tasty treats with the coming addition of an outdoor stall.
Prada Caffè will be open from March 31 until January 7 of 2024, with hours of 9 A.M – 9 P.M Monday through Saturday and 12 P.M – 6 P.M on Sunday.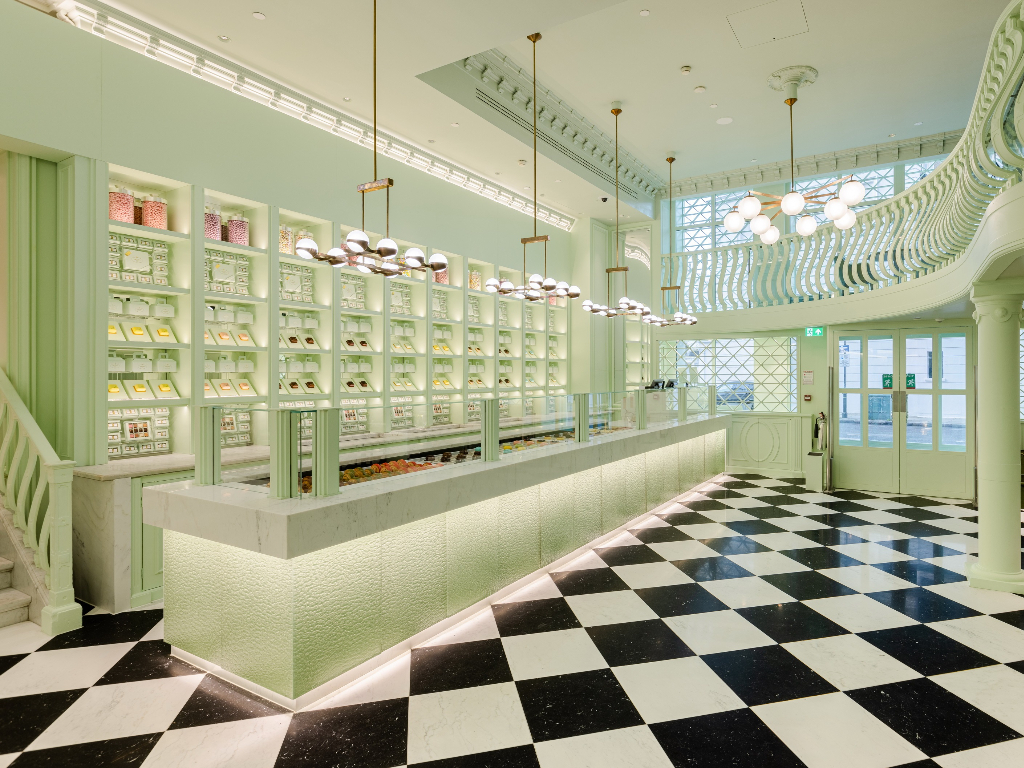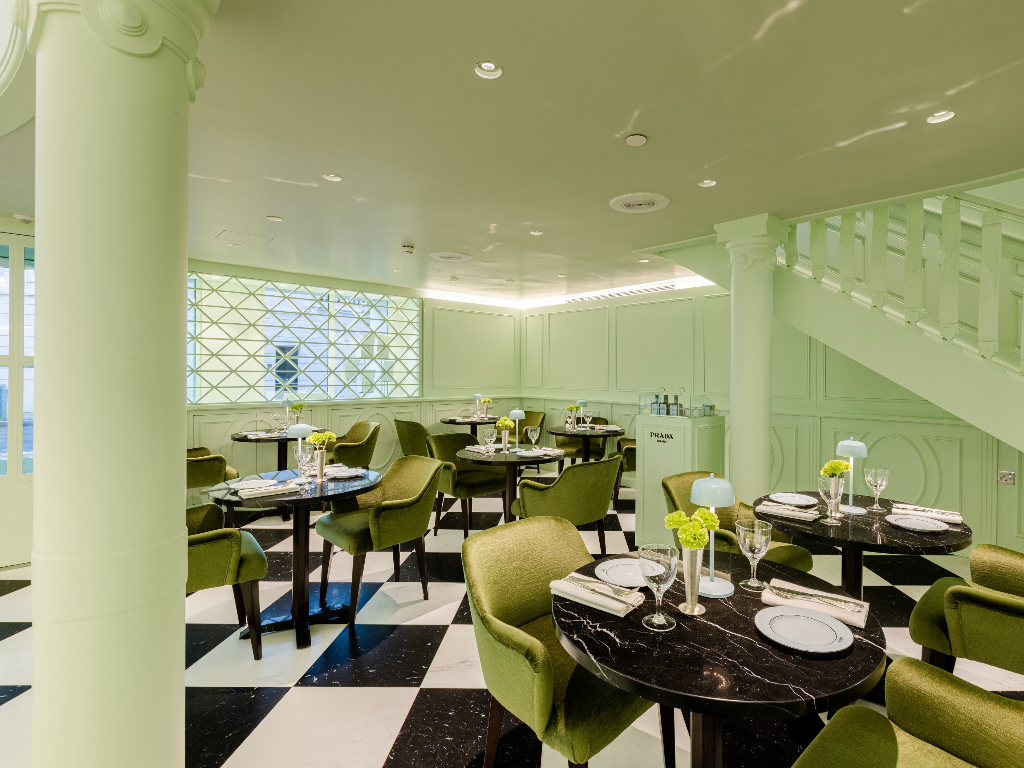 Image credit: Prada