It's always good to switch up on personal scents as the seasons fly by, and after a long search for new fragrances, we found the best for you!
We proudly present CONTRETE, WONDEROUD and BLACKPEPPER
all from COMME des GARÇONS
The most iconic scents.
This collection is amazing and versed for everyone. With the option of choosing from three different scents, you're sure to pick the best one for your self.
These fragrances are not just like any other fragrances, they have power and personality. 

COMME des GARÇONS – CONCRETE (BRAND NEW)
In a world where concrete is ubiquitous, the mundane fabric of urban cityscapes, now it is given disparate context: the uniquely refined realm of perfumery. Here, the prosaic is treated as precious; stereotypes subverted. A versatile material finds an unpredictable form. An exploration of destruct ion, construction and creation, CONCRETE is a fragrance where material preconceptions are deftly demolished, paving the way for something new.
DESTRUCTION, CONSTRUCTION, CREATION

Destruction: The richness of Sandalwood is shattered to reveal its very essence, a radically new scent emerging from its fractured form.
Construction: New contrasts are created through familiar fabrics. Industrial synthetics pierce natural familiarity; artificial Rose oxide distorts an opulent woody overdose.
Creation: Layers of resinous warmth are lacquered with metallic seams, built upon a foundation of Comme des Garçons' spice signature.
The juice is contained within a shell of concrete and glass, hand-finished and held within a pocket of bubble-wrap. No longer does concrete create hegemony: here, each vessel is uniquely formed. Irregularity is celebrated. Abstracted from its monolithic framework, this material has a startling impact; it commands fresh interpretation, invites new impressions. An investigation into subjectivity and context, here archetypes of beauty and conventions of luxury are wholly dissembled by Comme des Garçons.
An exceptional scent created from fragments of familiarity, CONCRETE is Comme des Garçons disruptive approach to design distilled into scent.
With this fragrance, you can build whatever you want.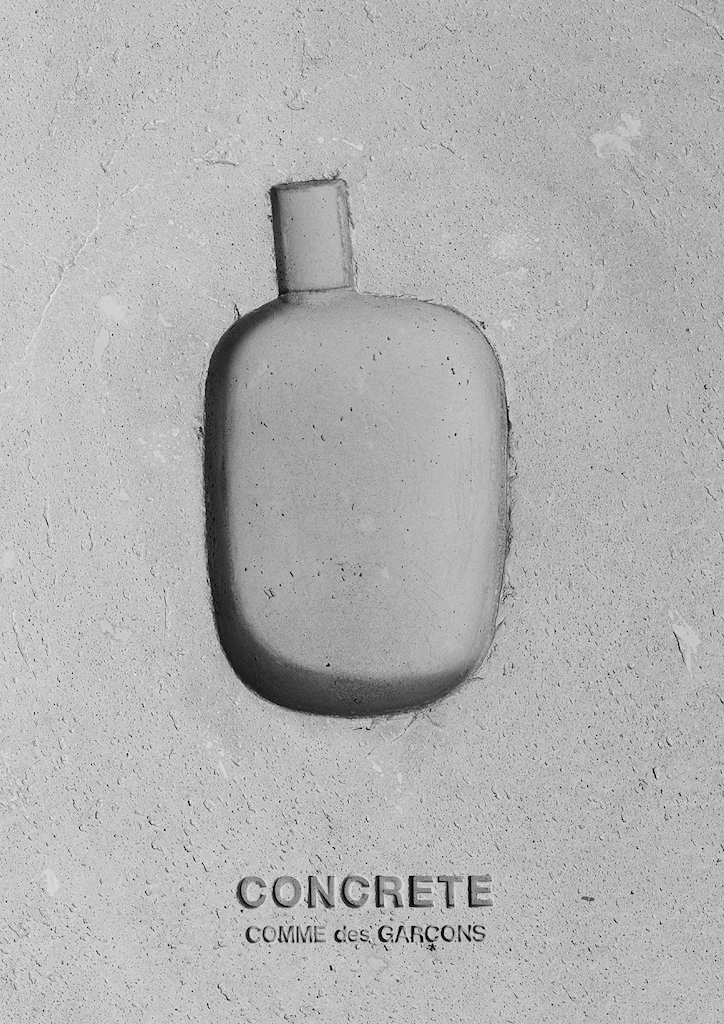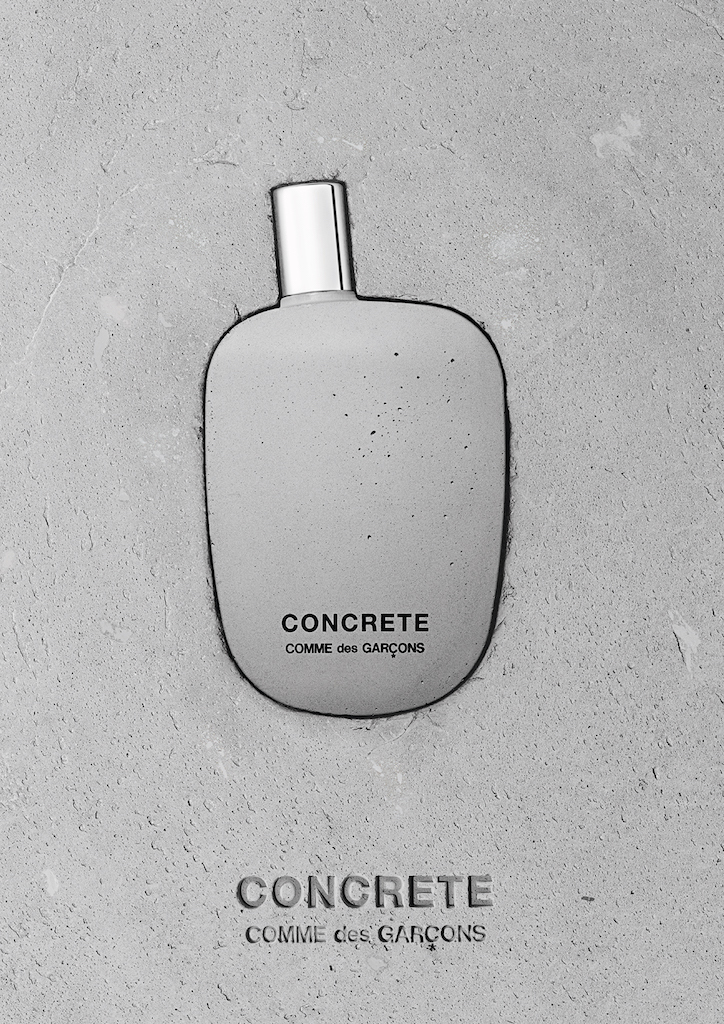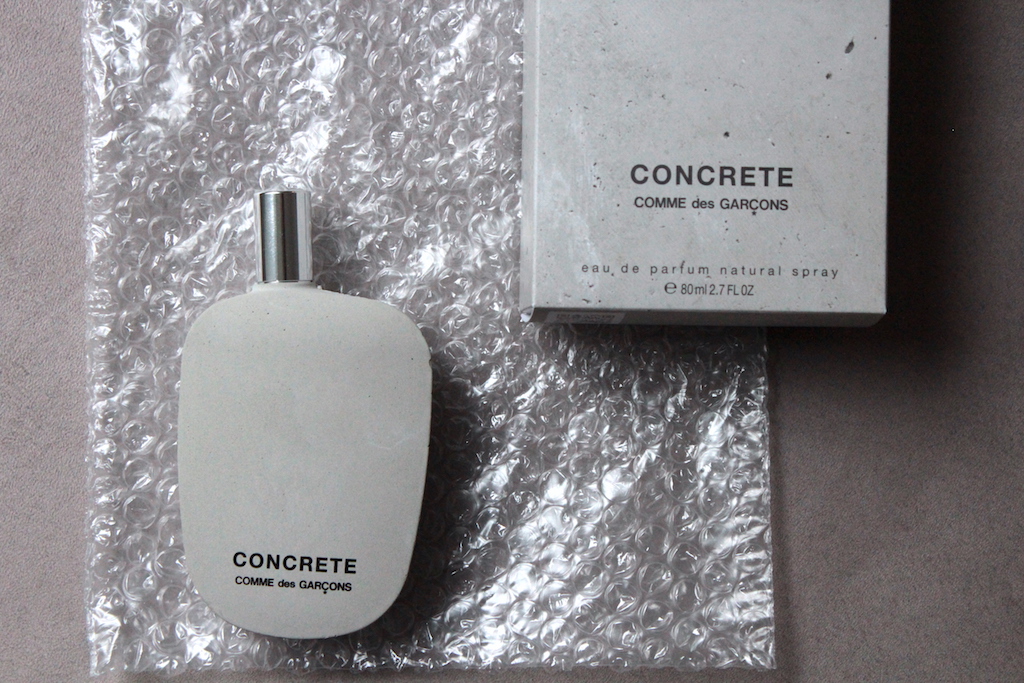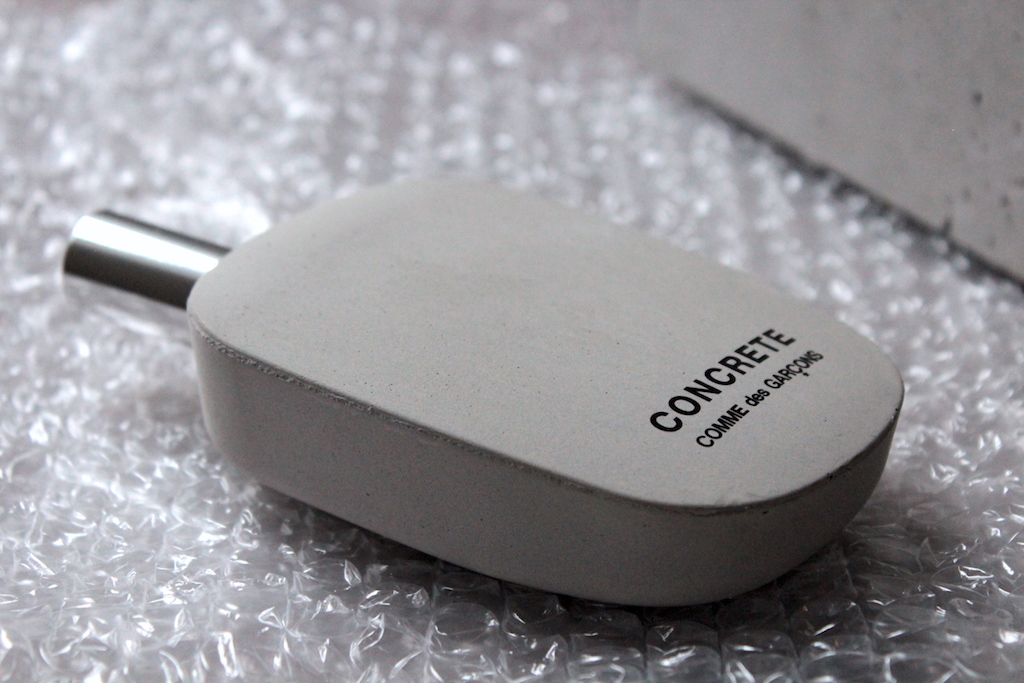 COMME des GARÇONS – Blackpepper
An electric collision of molecules: the crash of spicy pepper seeds suspended within infinite darkness.
A resonant reverberation of dynamic intensity. Spice, seen through the transformative gaze of Comme des Garçons.
Warm, dry Madagascan Pepper cracks against fiery Cedarwood. Rich, fragrant Akigalawood (Patchouli, Agarwood) fuses with the caramel resin of Tonka Bean.
Precious seeds and opulent woods blend in blazing harmony, laced with a musky accord.
A profound reinvention of familiar exoticism: spice is deconstructed, destabilized, decoded.
COMME des GARÇONS – Wonderoud
One of nature's most precious gifts, worth its weight in gold. An aromatic resin, scented with subtle notes, Oud is known as The Black Gold of Perfumers.
Used only for the most precious and mythical concoctions, its powerful and rich character brings a woody, animal, balsamic and even honey feel and texture to a fragrance.
100% Natural Oud extracted from resinous Aquilaria trees grown sustainably in South East Asia.
Texas Cedarwood Fraction OrPur, Oud Wood, Indonesian Patchouli, Australian Sandalwood, Haitian Vetiver, Guaiac Wood, Pashminol.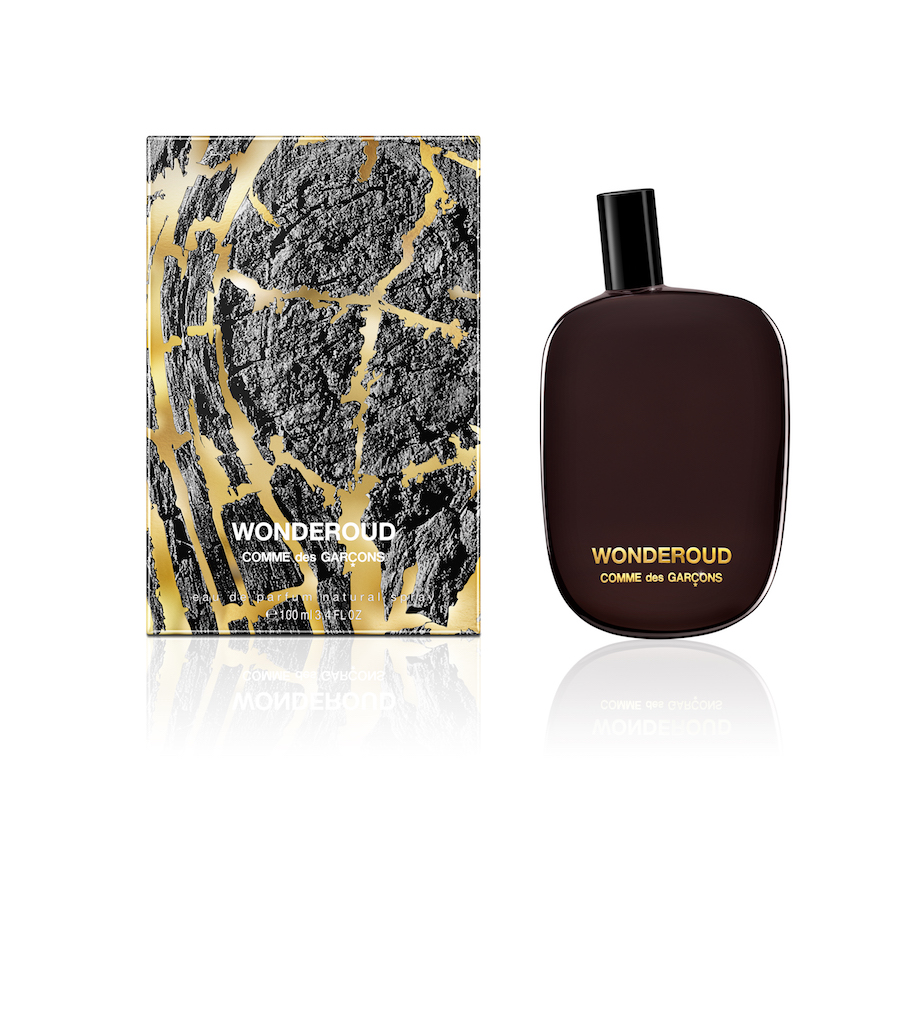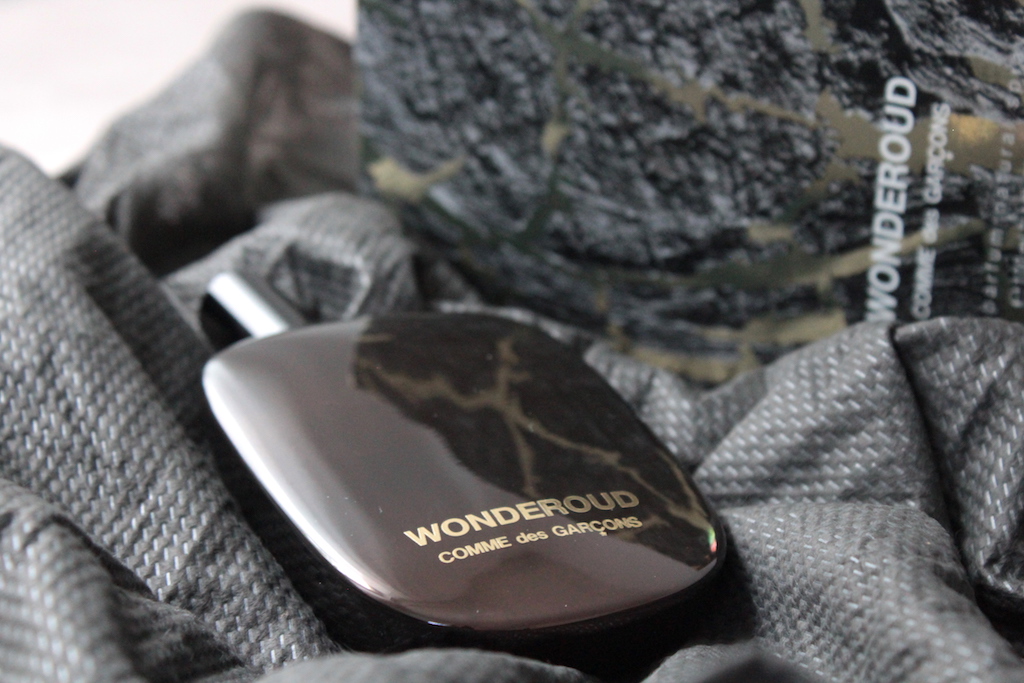 Our discovery on your display will not suffice the aroma and beauty of all three perfumes- but please smell it, you won't regret it.
 
Credit: COMME des GARÇONS & Modern Culture Of Tomorrow