Miu Miu renovates its Vienna store in the prestigious Tuchlauben Straße.
The Miu Miu boutique spreads over two levels for a total surface of about 540 square meters, displaying the bags, accessories, shoes and ready-to-wear collections.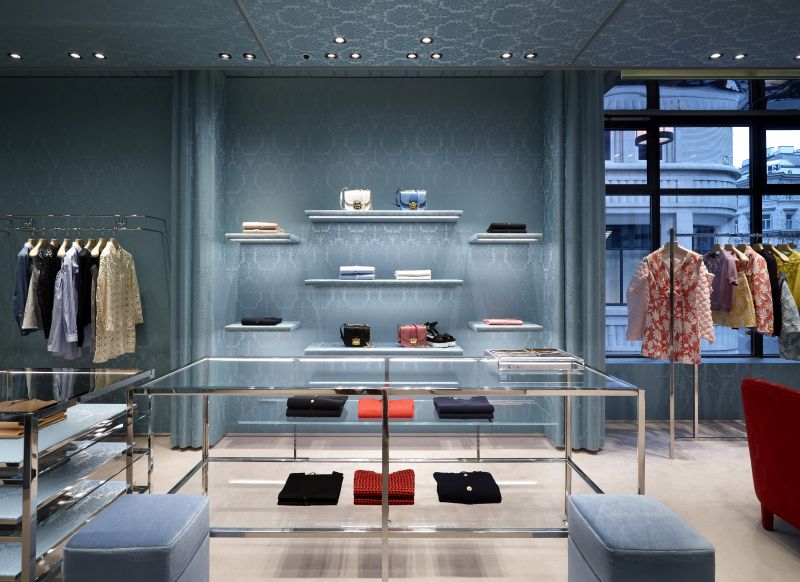 In this iconic location, Miu Miu presents a new design for a unique and contemporary shopping experience: the golden damask fabric, an icon of the brand, changes hue, turning light blue. Together with the ceiling and the carpeting, also in the same color, it makes the boutique a monochrome box, intimate and contemporary. The ground floor is dedicated mainly to the display of bags, accessories and shoes. The walls, entirely covered in damask fabric and floor-to-ceiling mirrors, sport display shelves covered in the same fabric, showing the products at their best, and making them the protagonists of the room. Through an elegant staircase covered in light blue carpeting, guests have access to the first floor, mainly devoted to the women's ready-to-wear collections. The damask curtain, together with the mirrors and display elements in steel and mirror, create a rich and harmonious aesthetic. The rooms are completed by display counters in steel and mirror placed at the center, and lounges covered in light blue and red damask, contributing to create a rich and definitely feminine atmosphere.
Have a look here: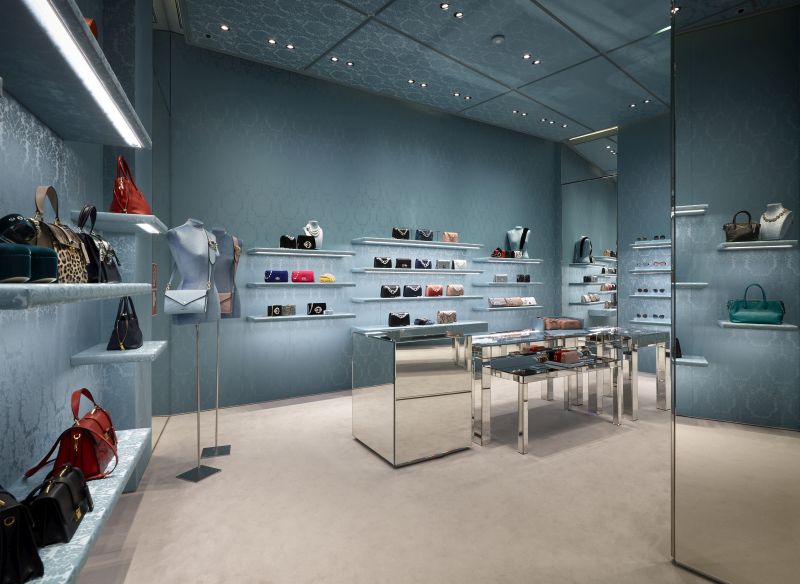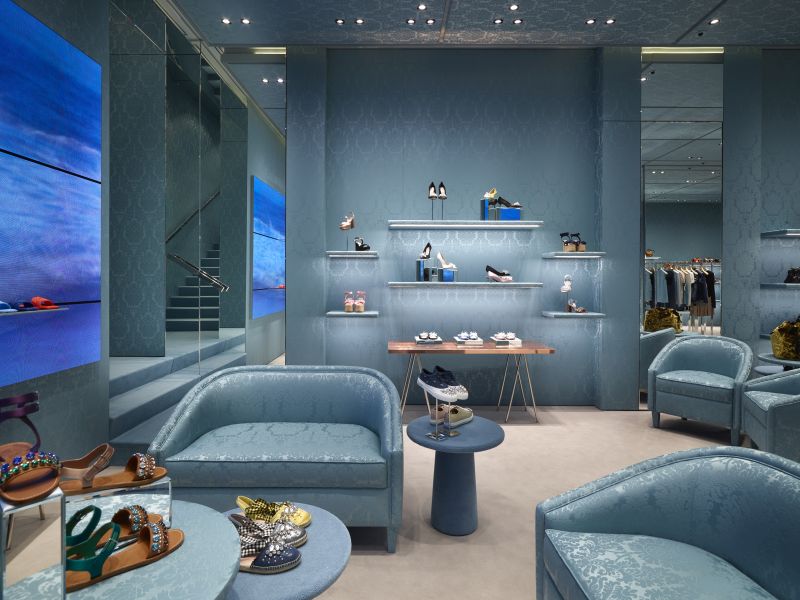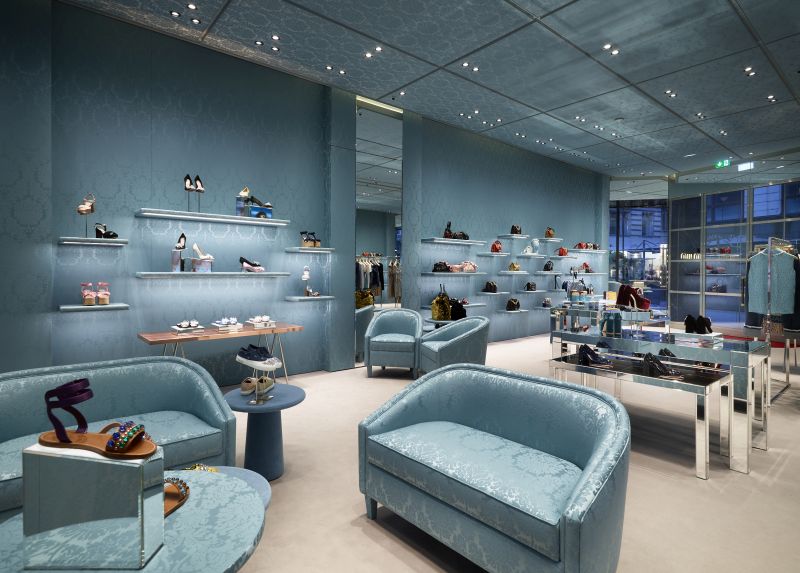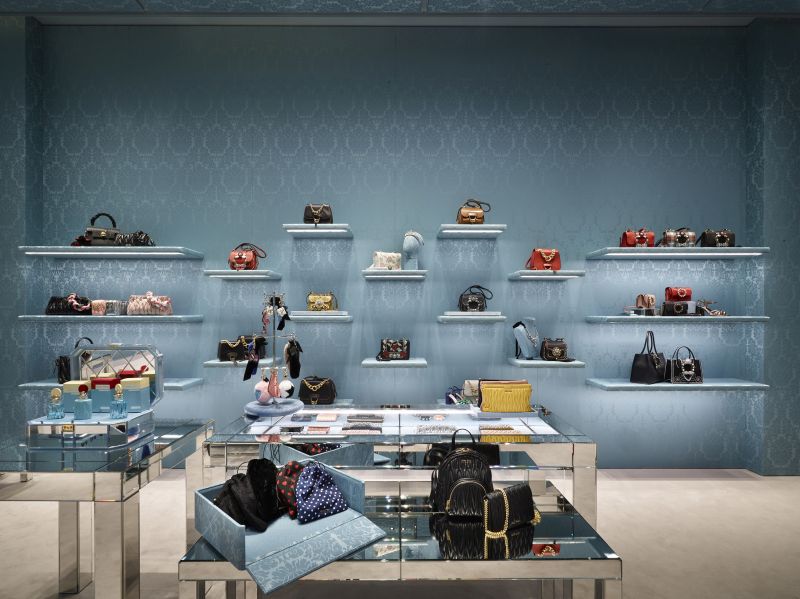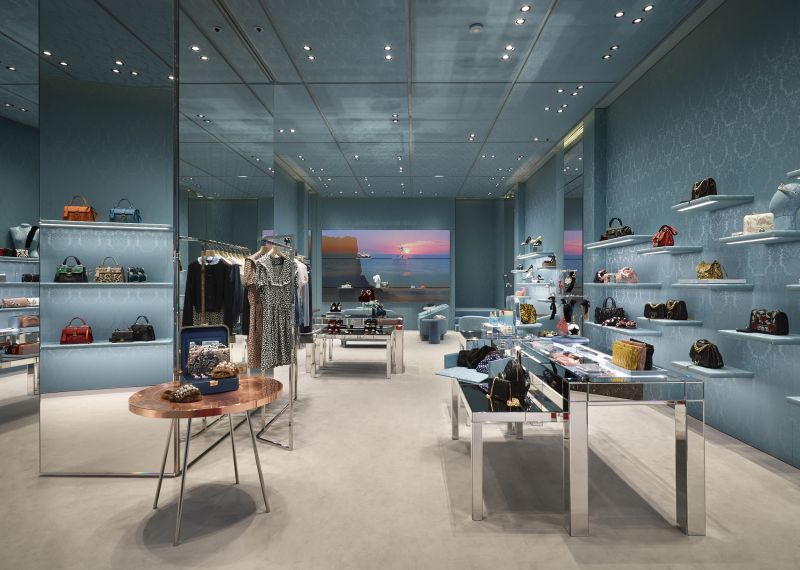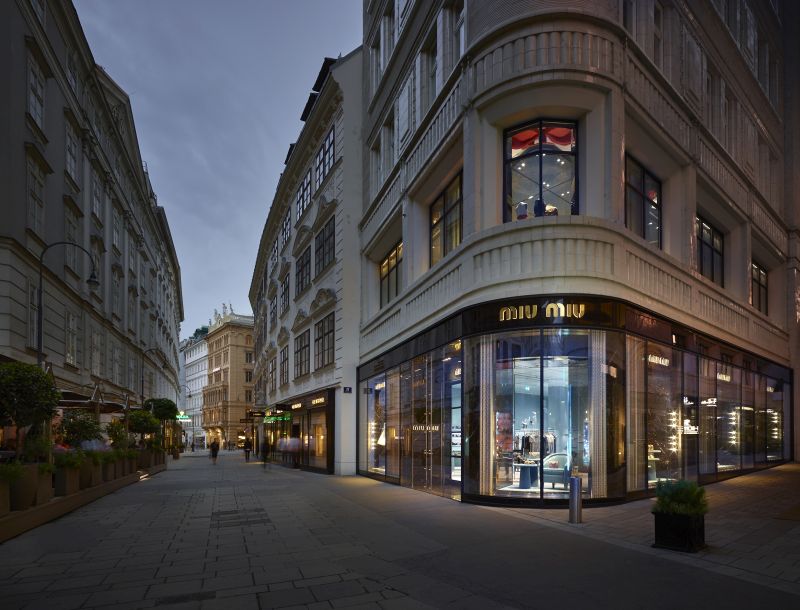 Credit: Prada